RICEVILLE | On Monday, Jan. 21, dairy farmers from Mitchell and Howard Counties braved sub-zero temps to attend the 2019 Dairy Days in Riceville.
Five extension dairy specialists spoke during the event sponsored by the Iowa State University Extension and Outreach office.
Dr. Hugo A. Ramirez, of Iowa State University, gave his presentation on forage innoculants by teleconference from Mexico.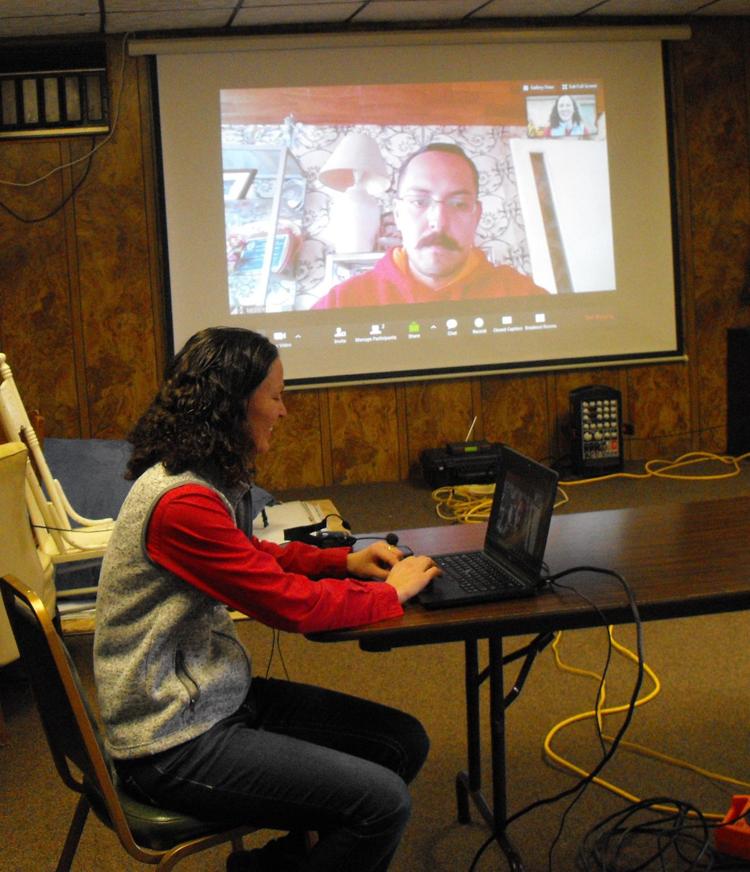 During his presentation, Ramirez encouraged attendees to consider using a forage innoculant, which helps to prevent spoilage and can save two to three percent dry matter.
"Most innoculants will be a positive investment, in most cases you need them," Ramirez said.
Brian Lang, ISU Extension and Outreach Agronomist for northeast Iowa, gave a slide presentation on crop scouting of corn and alfalfa.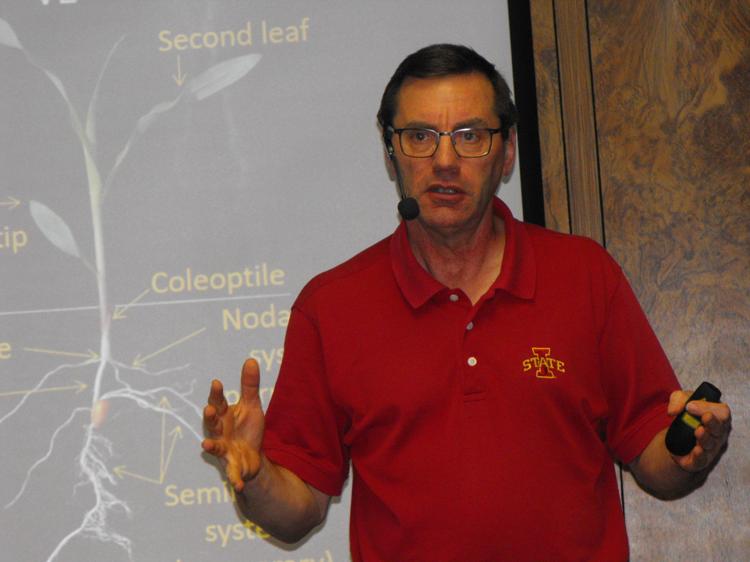 Lang encouraged farmers to scout their fields every six to ten days for plant diseases and insects that might be infesting their crops.
He challenged crop scouters to walk different patterns each time they travel a field, which enables a spotter to discover a problem in an isolated area.
"Robots look good compared to stall barns, but not so good when compared with new, low cost milking parlors," said Dr. Larry Tranel, Dairy Field Specialist with ISU Extension and Outreach for northeast and southeast Iowa.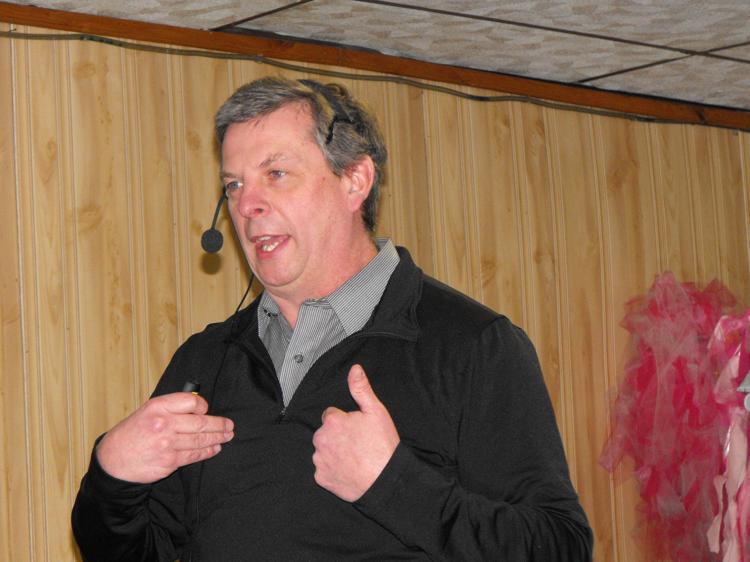 During his presentation, Tranel presented studies done on the cost of milking cows with traditional methods versus the use of milking with robots.
He said robot milking provides a better quality of life for the dairyman, but there is a higher investment, which has to be paid off in the first seven to eight years. If not properly cared for, maintenance costs for the robot systems can be high.
Still, robots drastically cut the cost of labor, improve production and provide more freedom for the dairy farmer.
In the afternoon, Jennifer Bentley, ISU Extension and Outreach Dairy Specialist for northeast Iowa, presented "What does your calf kitchen look like."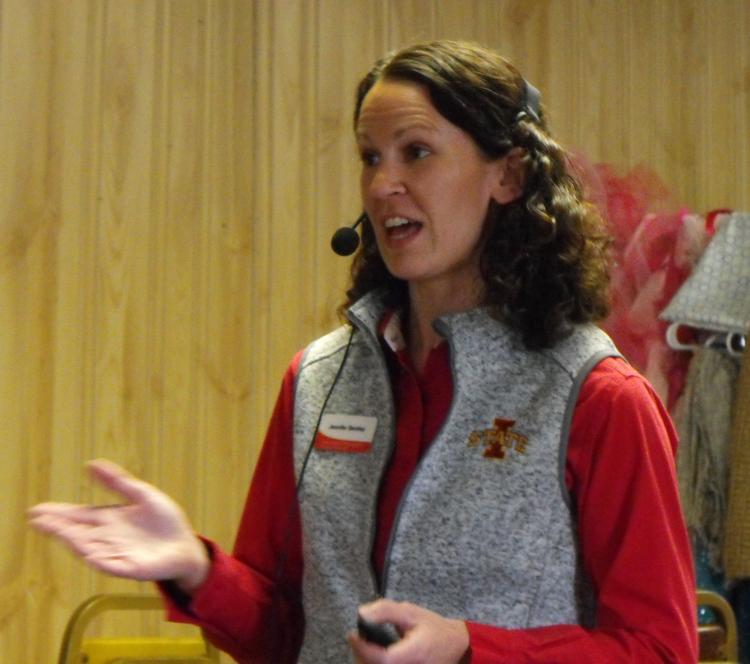 "One of the important topics we don't often talk about is the cleanliness in our calf operations," said Bentley, who developed a protocol for cleaning calf feeding equipment. Bentley said how easily bacteria can spread when equipment isn't properly cleaned and disinfected, which can increase mortality rates in young calves.
During the final presentation, Dr. Leo Timms, Extension Dairy Specialist, challenged dairy farmers to take an objective look at their replacement heifer programs.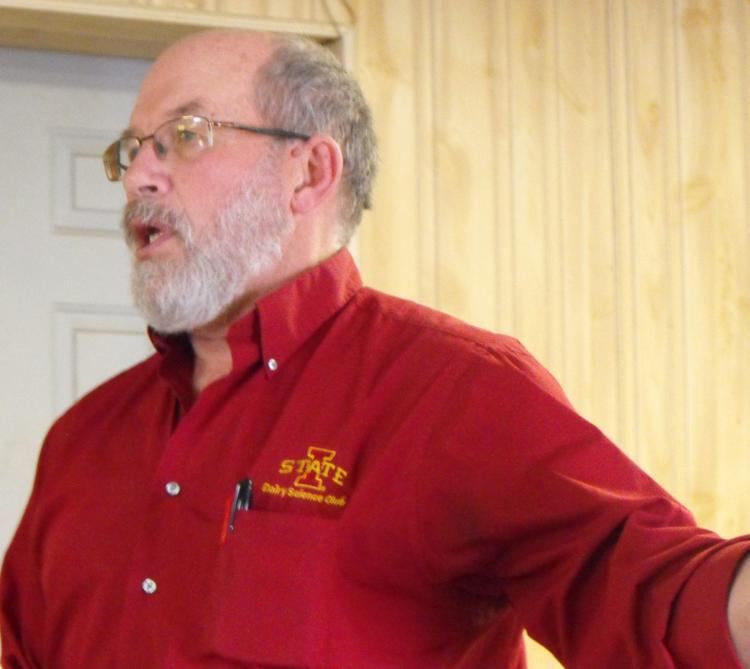 Timms cited a 2017 ISU study that revealed the cost of keeping a replacement heifer for 24 months, (traditional calving age) was $2,241.
He pointed out many dairy farmers keep most of their heifers and then cull out the poorer ones and sell them as springers just prior to calving.