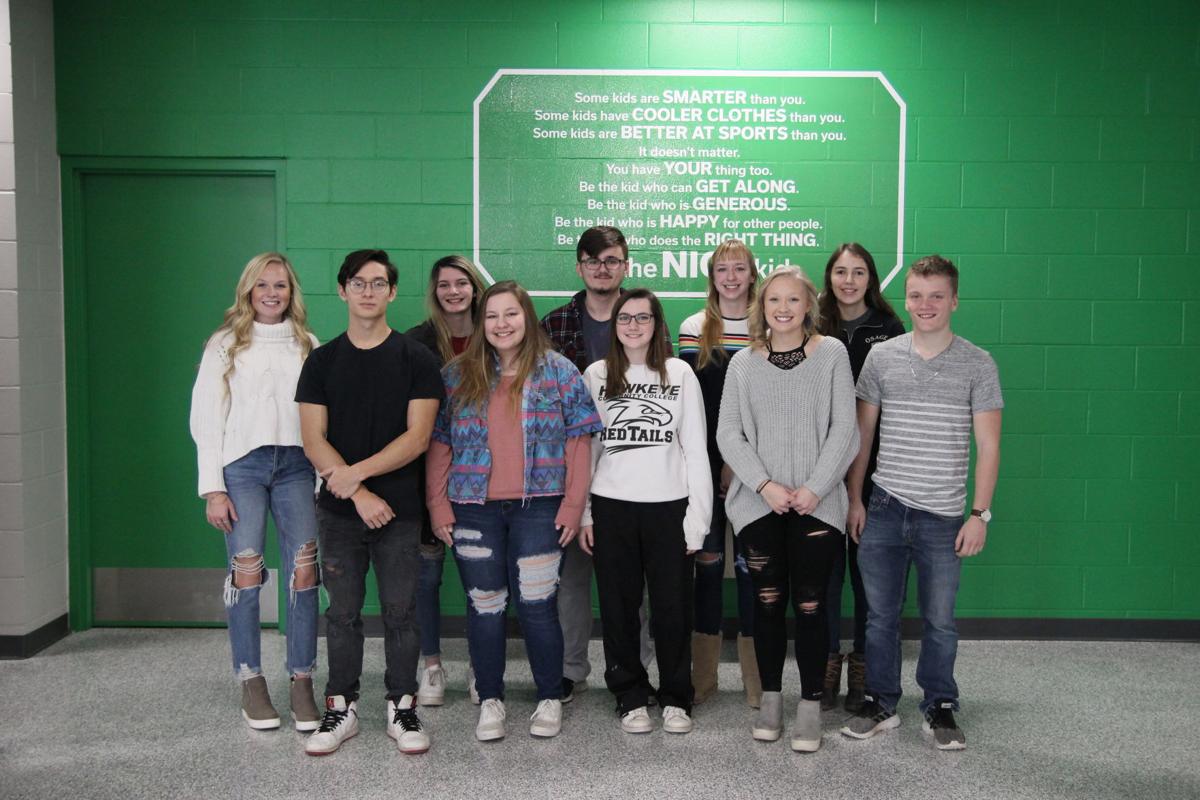 Osage Community High School's senior class of 2020 is starting their second semester with 10 fewer seniors, all of whom chose to graduate early.
A small gathering was held in the newly constructed OCHS cafeteria to celebrate and recognize the early graduates, complete with cake and a brief speech from Superintendent Barb Schwamman.
The early graduates had a variety of plans for what is the last semester of their classmates' senior year, ranging from working full-time to jumping right into college life in January.
Lexy Hovde said she is starting her college career early.
"I'm doing this for me, and for my future," Hovde said, adding that she has already completed 12 credits at North Iowa Area Community College and plans to finish taking prerequisite courses during the spring NIACC semester in preparation for the MercyOne Radiology program, which starts in the fall, also at NIACC.
Another early graduate, Ally Mullenbach, said that she is also getting a head start on general education courses through NIACC during the spring semester.
You have free articles remaining.
Mullenbach plans to attend South Dakota State University in the fall, minoring in animal science to become an equine embryologist.
"It's not for everyone," Mullenbach said. "If I were in sports, I would stay for the rest of the year."
Both Hovde and Mullenbach agree that if they were involved in extracurricular activities, they might make a different choice; however, neither have been focused on sports during their high school tenure, and their parents are supportive of their decision to start the next journey in their lives.
Hovde said she will miss having a set schedule.
"In high school, you have to be in school and in classes every day with set expectations," she said.
Even though Hovde and Mullenbach are choosing to end their high school careers early, both students were quick to say they will be participating in graduation ceremonies in May, including hosting traditional graduation celebrations with their friends and families.
"I will miss seeing everyone, in high school you are surrounded by people all day," Mullenbach said.