On Sunday, April 28, the Osage FFA Chapter celebrated another successful year at its annual banquet.
The business session began with the opening ceremonies, led by the 2018-2019 Chapter officers. The officers were President, Joseph Popp, Vice President, Garett Meitner, Secretary, Shelby Blake, Treasurer, Joseph Sullivan, Reporter, Mary Miller, Sentinels, Ben Popp and Meirick Huffman, and Historians, Ashlynn Brooke and Hannah Koch.
Ten freshmen students received their Greenhand degree. The Star Greenhand degree was awarded to one outstanding freshmen. The recipients of the award was Emma Lindeland. Greenhand degrees were given to Mary Ann Fox, Emma Lindeland, Spencer Adams, Skye Pozanc, Allison Schallock, Nathan Havel, Alex Hemann, Josie Keck, Ayla Kline and Garrison Gerdts.
The Chapter degree was presented to 12 sophomores. Those recognized were Karlie Wagner, Olivia Smith, Mary Miller, Ben Popp, Gwen Voaklander, Hannah Koch, Spencer Krabbe, Colin Muller, Jadie Frein, Victoria Schwarting, Alexis Jones and Brooke Carlson.
Seven seniors were recognized for their Iowa Degree. Those recipients were Shelby Blake, Kourtney Chambers, Chloe Goodale, Kaylee Klaes, Garrett Meitner, Ally Mullenbach and Josie Popp.
Adam Koch was recognized as an American FFA degree recipient from the Osage Chapter.
Cindy and Dave Klaes and Keith and Gena Meitner were named as Honorary Members of the Osage FFA Chapter.
For this year's fruit sales, the top salesman award went to Noah Sletten.
Character Awards were then presented. Each award signified qualities of a member that matches qualities of an officer and leader.
* Rising Sun Award (leadership potential and shows growth) - Mary Ann Fox;
You have free articles remaining.
* Workhorse Award (always lending a hand and working hard) - Kourtney Chambers;
* Unity Award (team player and good ambassador) - Kaylee Klaes;
* Washington Award (outstanding record keeping) - Chloe Goodale;
* Red, White, & Blue Award (promotes and talks highly of chapter) - Garrison Gerdts;
* Shield of Friendship Award (keeps positive attitude) - Garrett Meitner;
* Archive Award (organized and preserves our history) - Ayla Kline.
Special recognitions included - Academic Recognition (Top GPA for each grade) – Freshman, Mary Ann Fox, Sophomore, Mary Miller, Junior, Ryan Adams and Senior, Josie Popp; Senior Academic Recognition by State FFA - Garrett Meitner, Shelby Blake and Kaylee Klaes; Proficiency Awards – Beef, Shelby Blak, Swine, Cody Adams, Sheep, Ryan Adams; Chapter Star Placement, Chloe Goodale, Chapter Star Ag Production, Mary Miller, Chapter Star Agribusiness, Madison Wagner and Outstanding Senior, Josie Popp.
The banquet concluded with the installation of the new 2019-2020 Chapter Officers. The new officers are President, Joseph Sullivan, Vice President, Ashlynn Brock, Secretary, Ben Popp, Treasurer, Meirick Huffman, Reporter, Mary Ann Fox, Sentinel, Mary Miller and Reporters, Emma Lindeland and Hannah Bates.
20190428-IMG_6902.JPG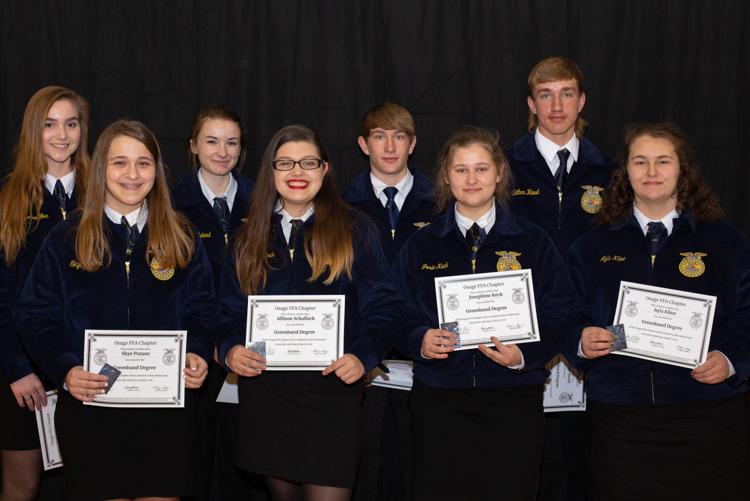 20190428-IMG_6903-2.JPG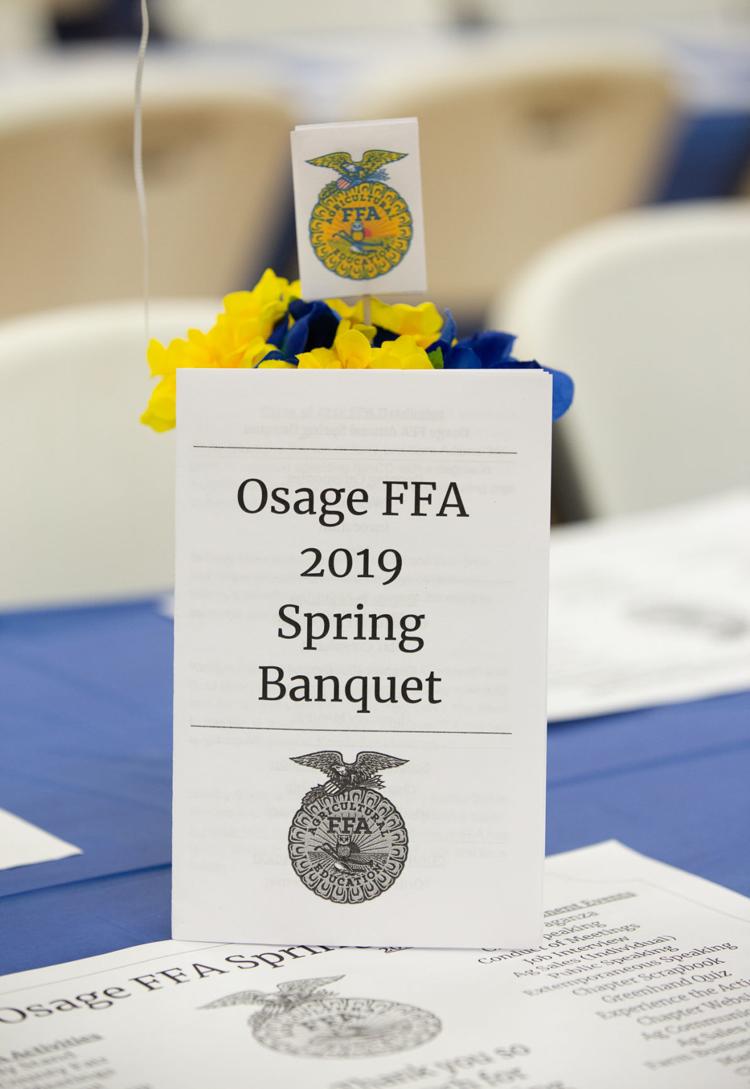 20190428-IMG_6904.JPG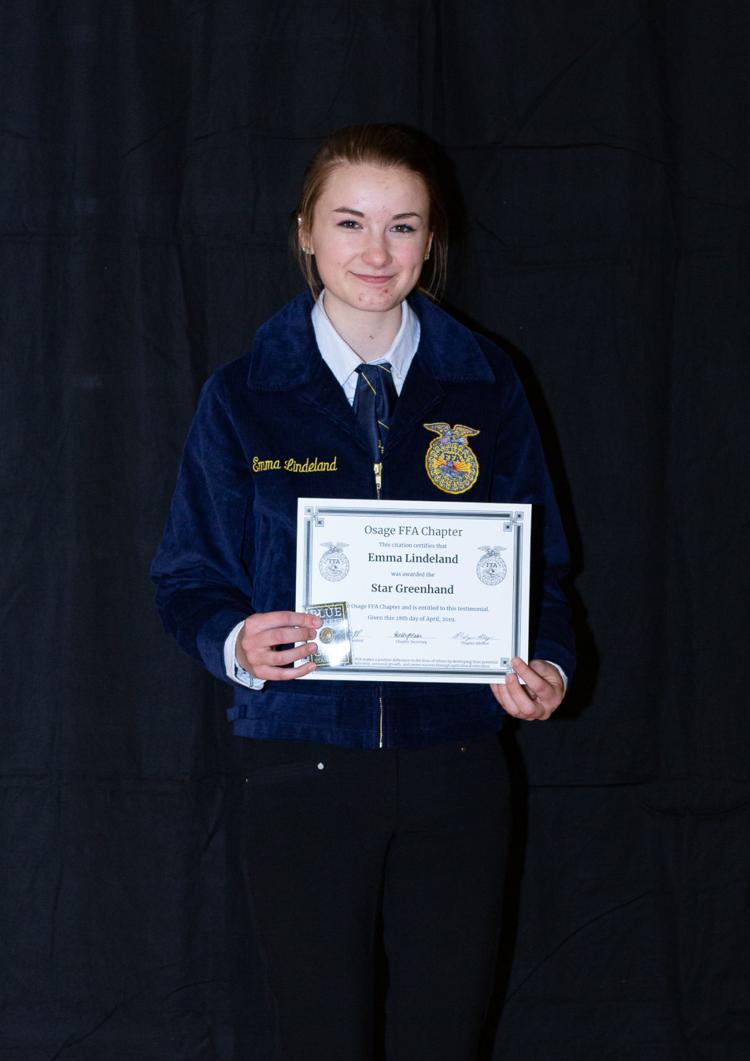 20190428-IMG_6907.JPG
20190428-IMG_6910.JPG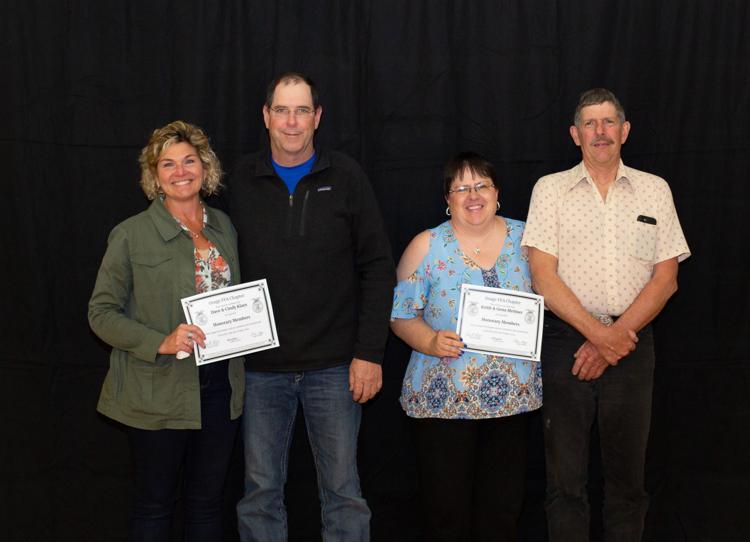 20190428-IMG_6912-2.JPG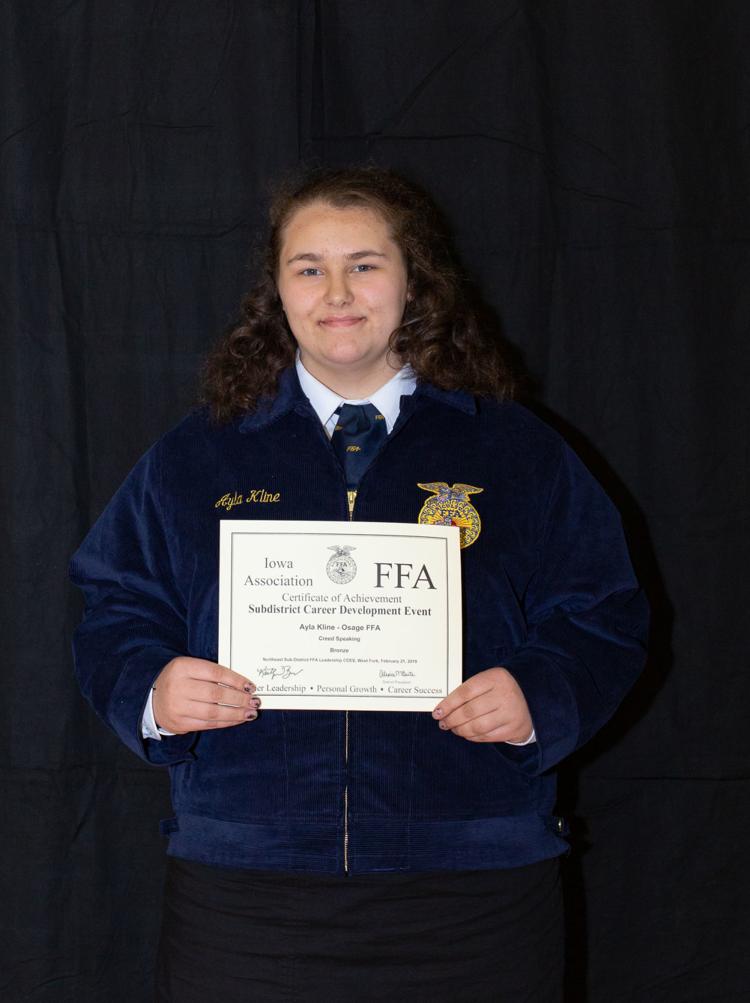 20190428-IMG_6913.JPG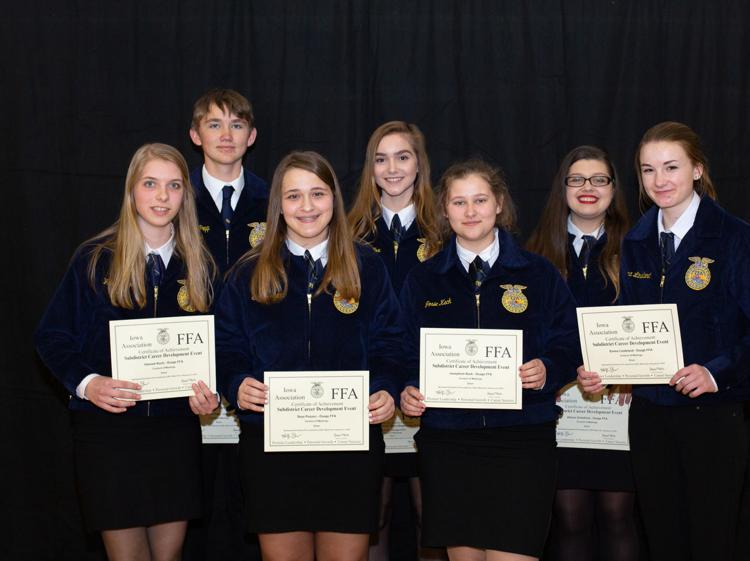 20190428-IMG_6917.JPG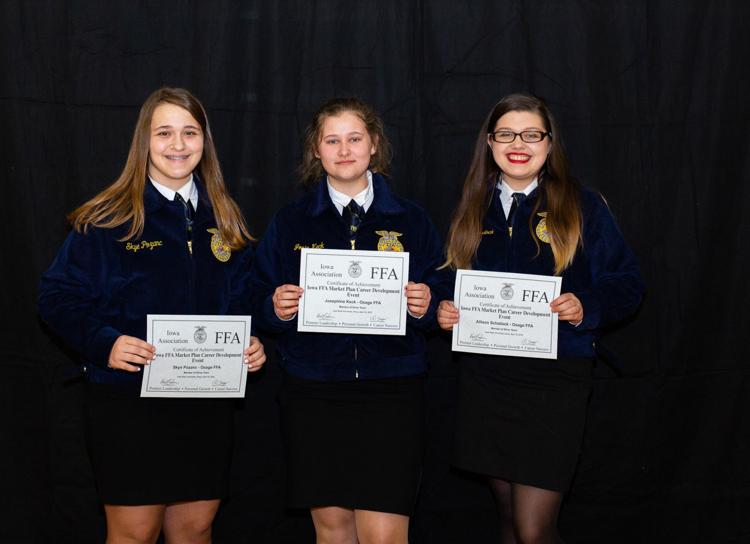 20190428-IMG_6918.JPG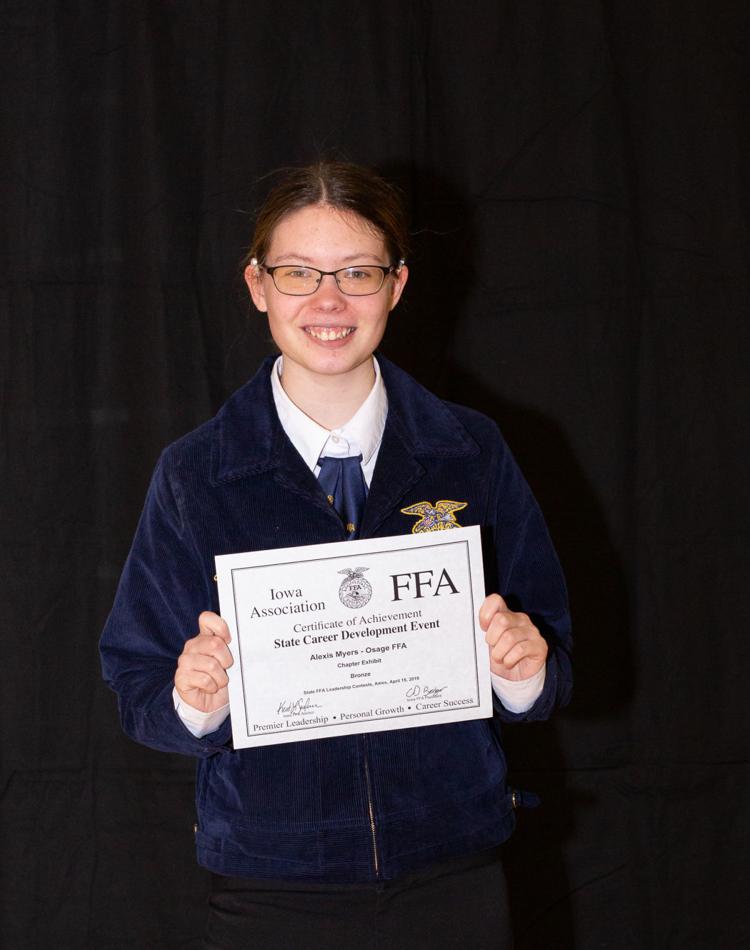 20190428-IMG_6919.JPG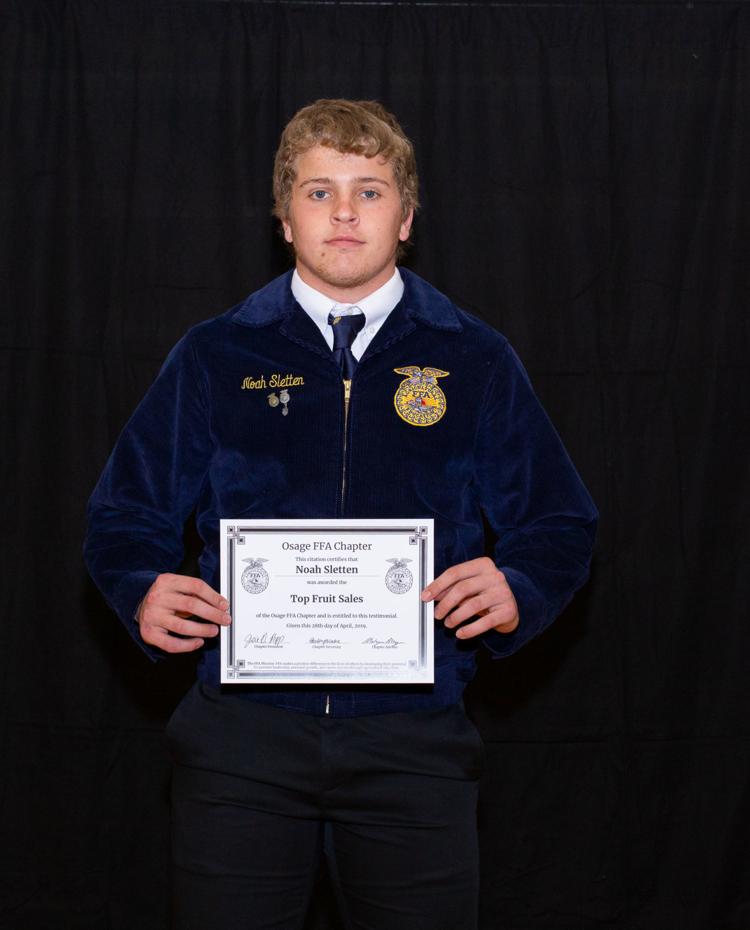 20190428-IMG_6922.JPG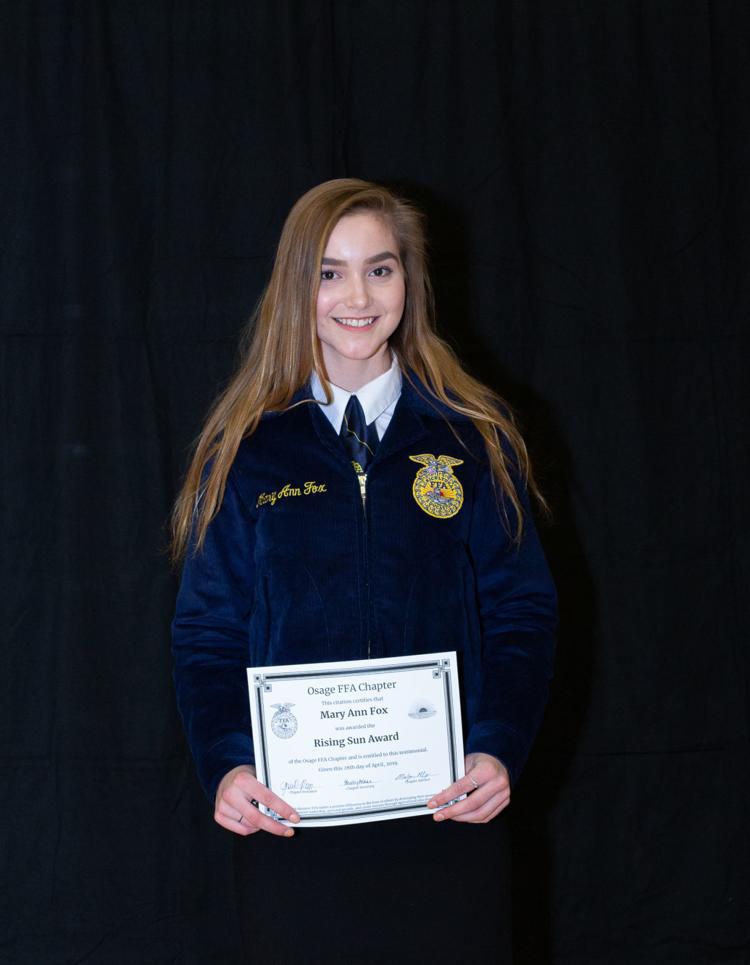 20190428-IMG_6924.JPG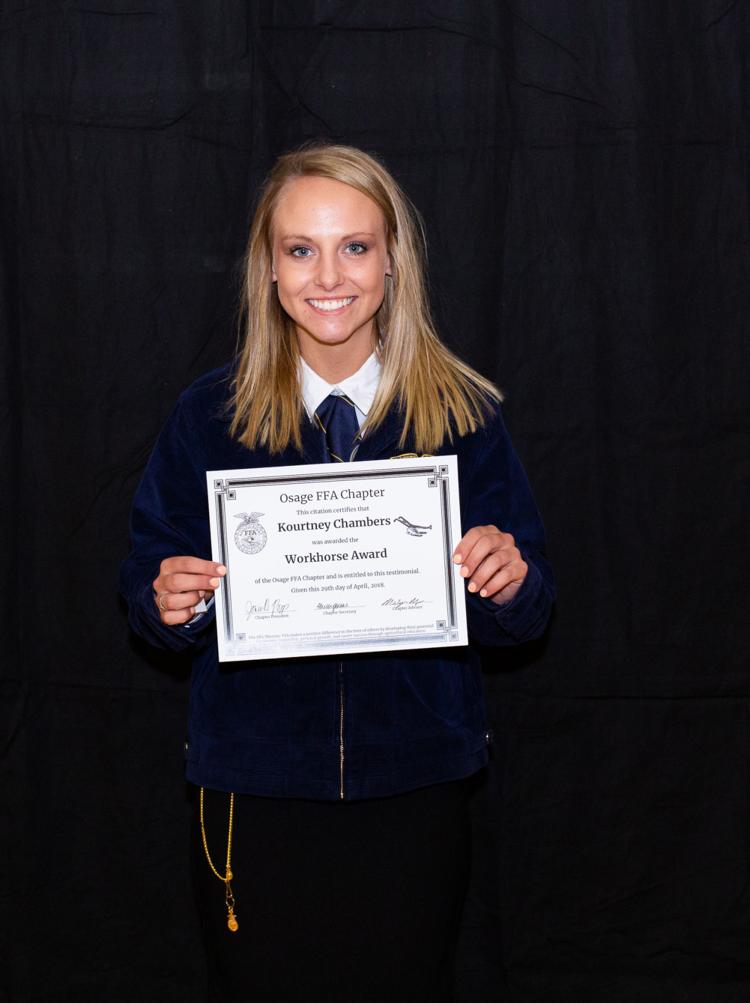 20190428-IMG_6926.JPG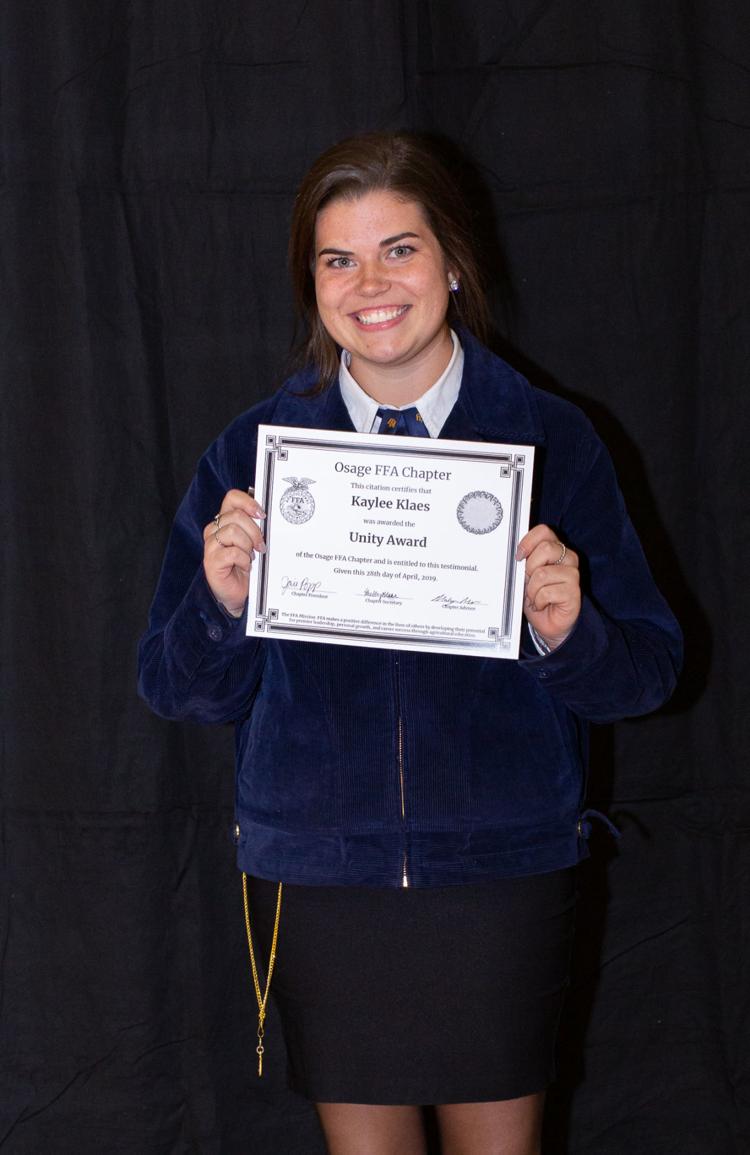 20190428-IMG_6927.JPG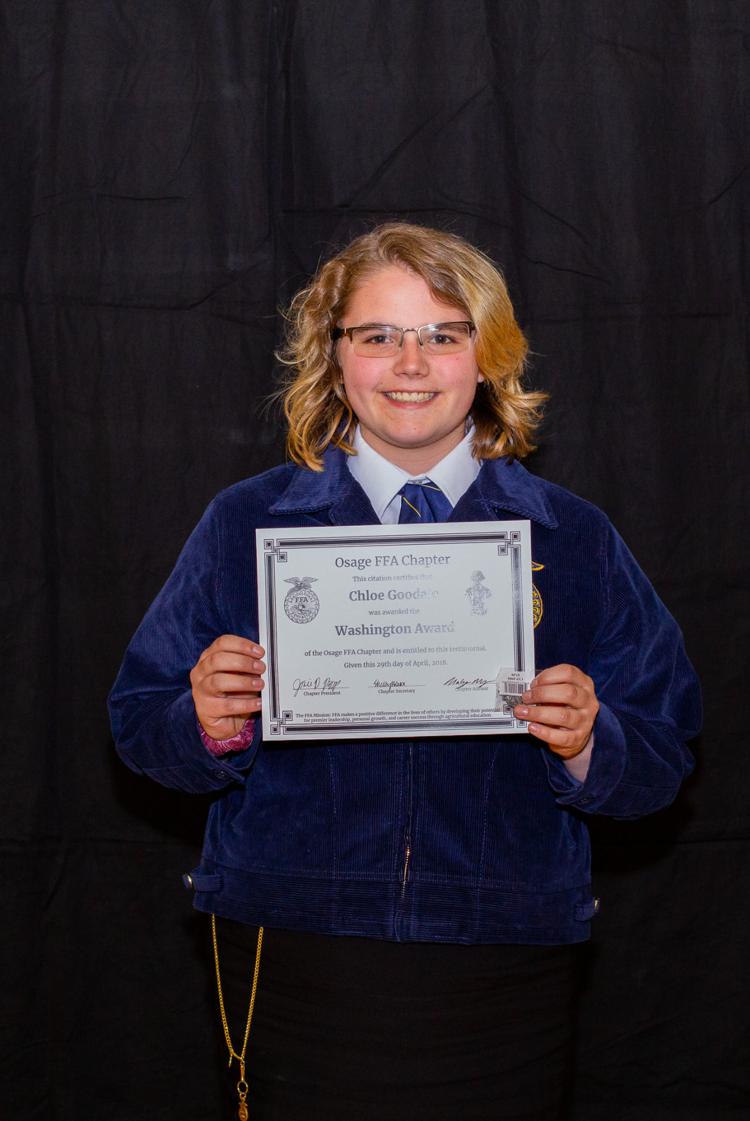 20190428-IMG_6929.JPG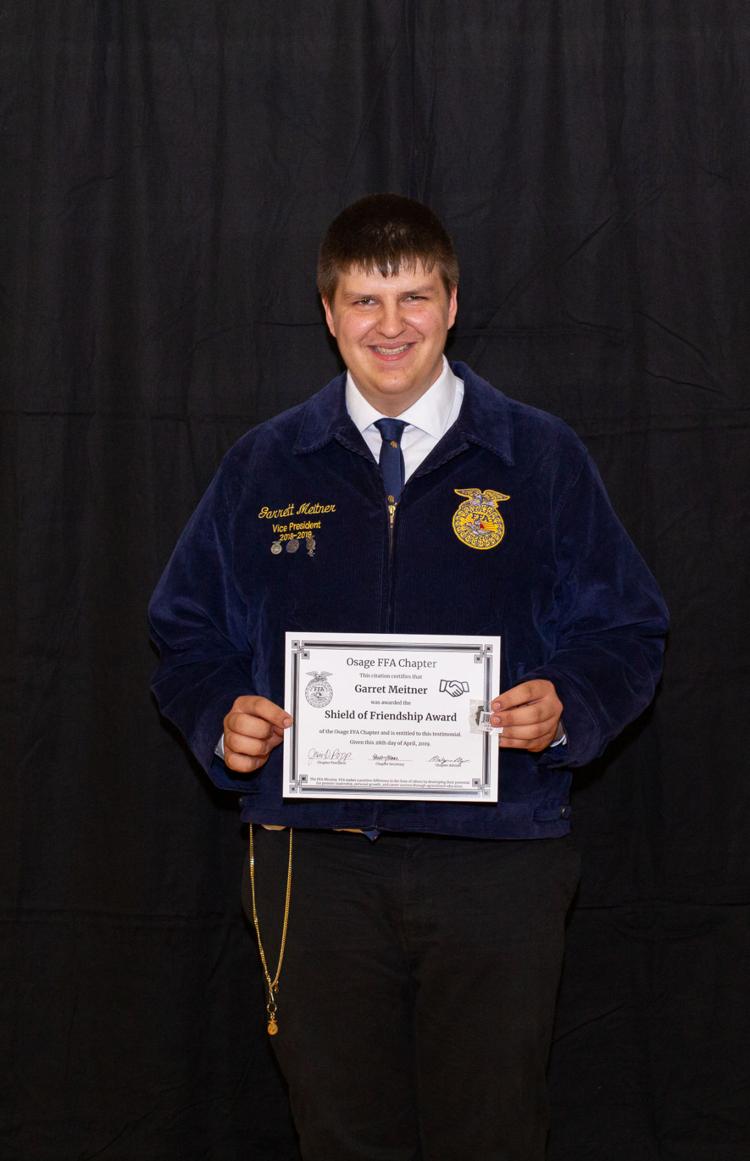 20190428-IMG_6931-2.JPG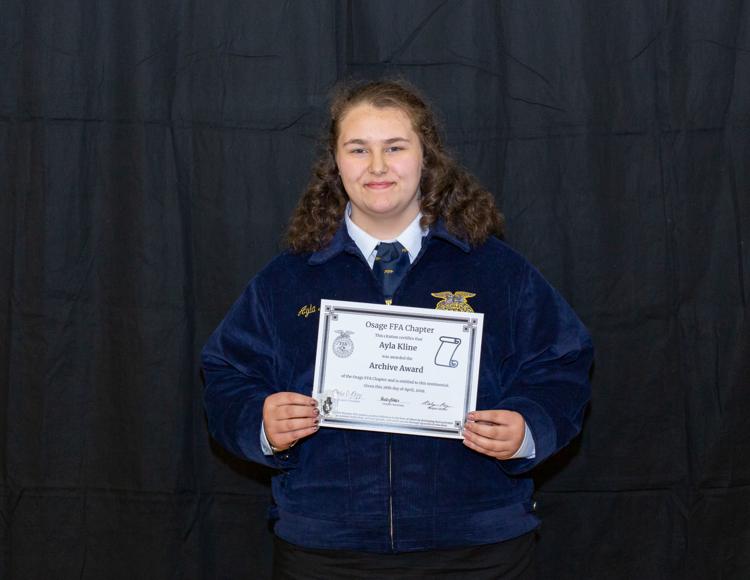 20190428-IMG_6933.JPG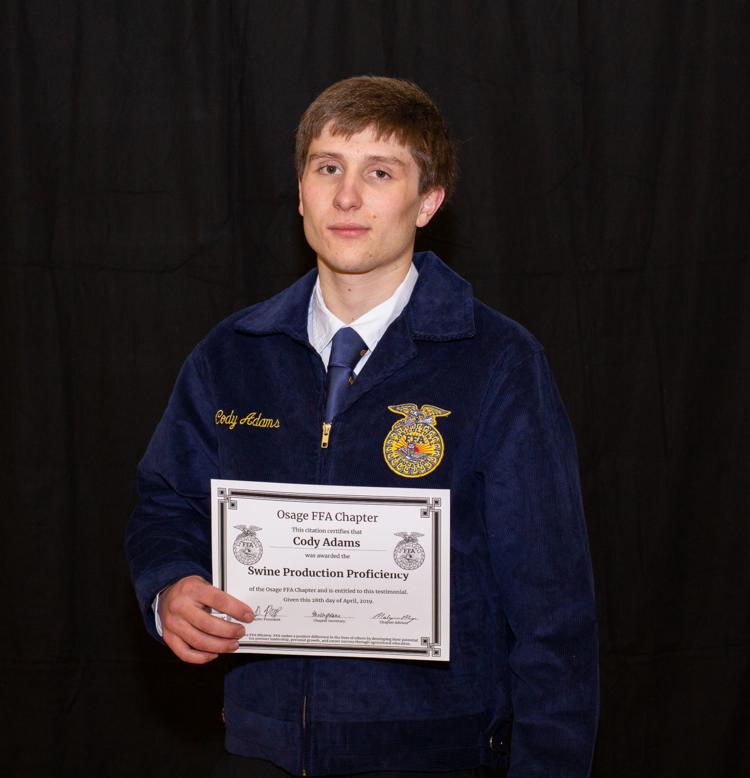 20190428-IMG_6935.JPG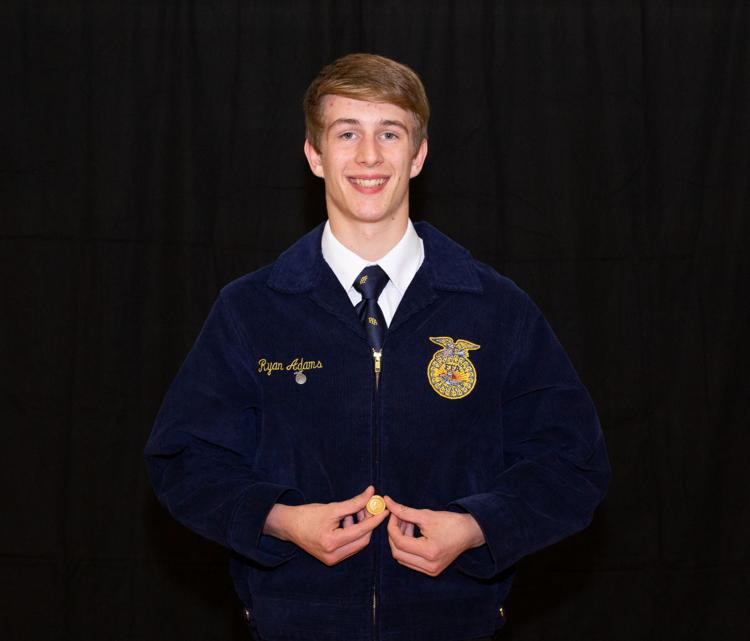 20190428-IMG_6937.JPG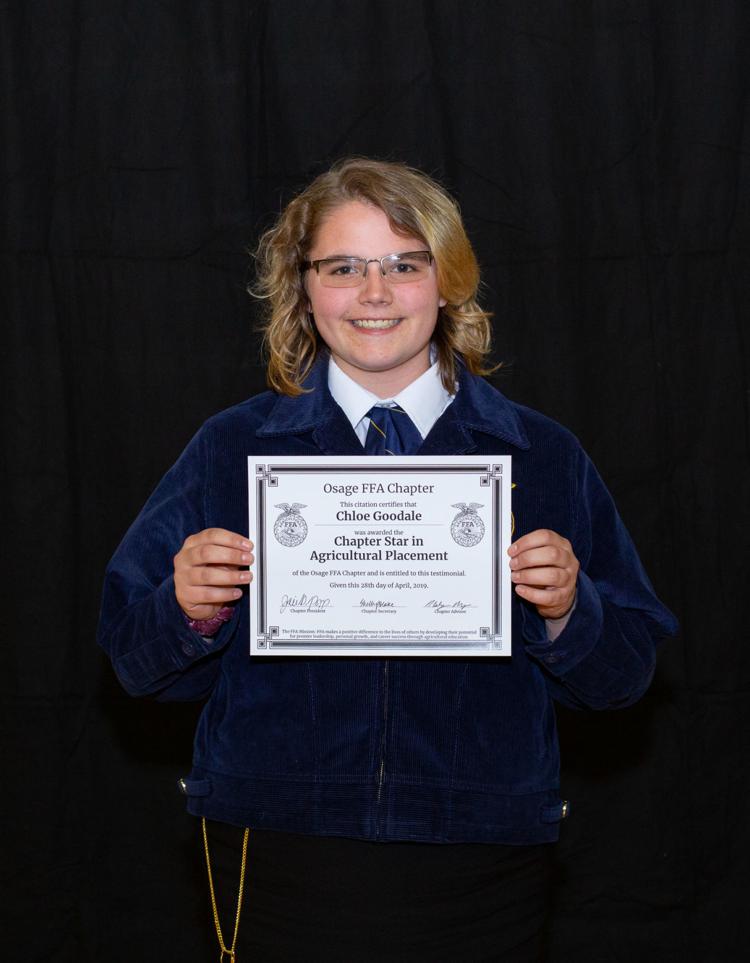 20190428-IMG_6939.JPG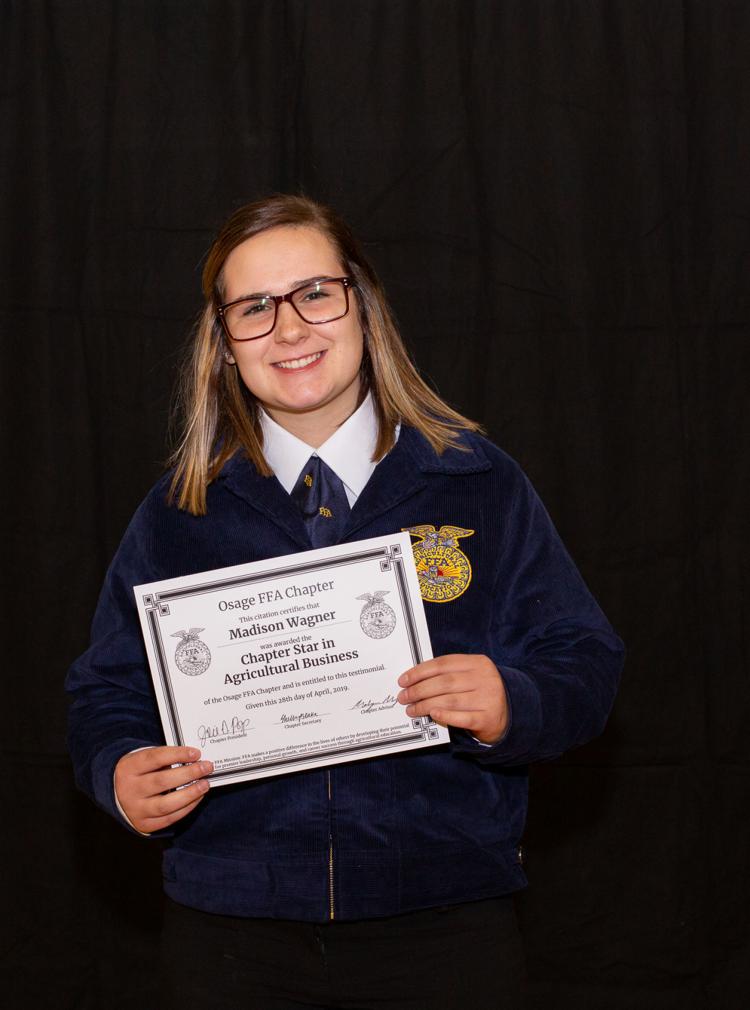 20190428-IMG_6949.JPG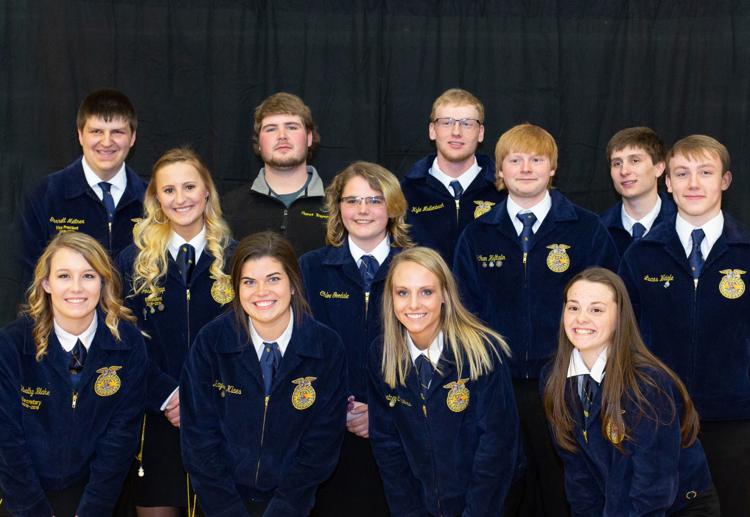 20190428-IMG_6955.JPG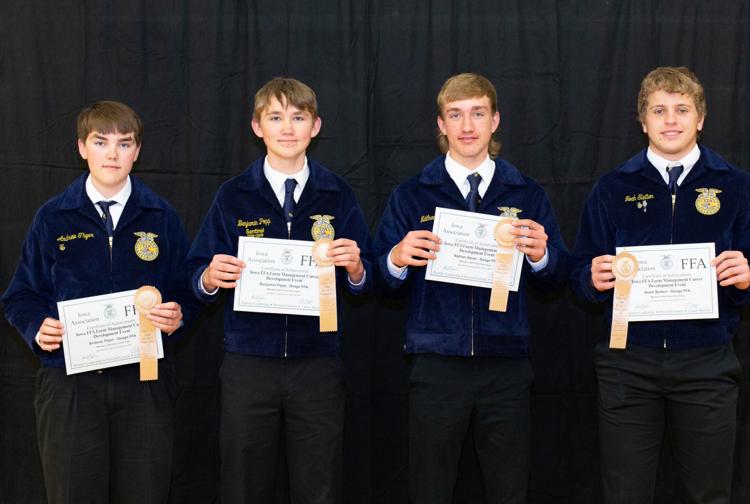 20190428-IMG_6957.JPG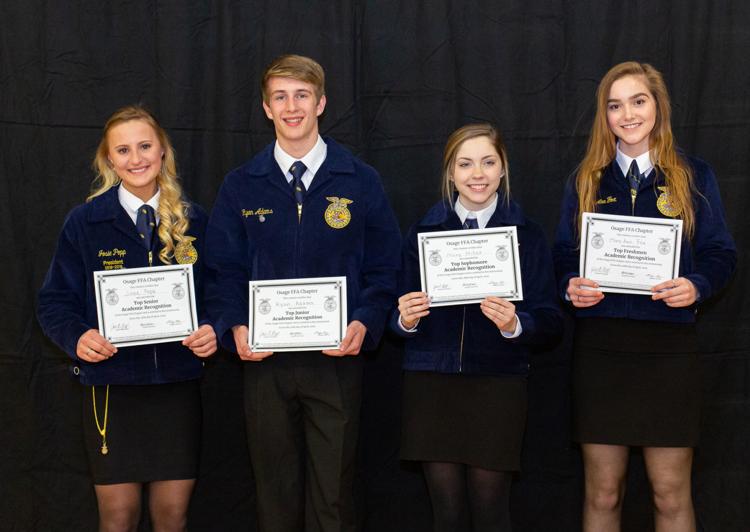 20190428-IMG_6960-2.JPG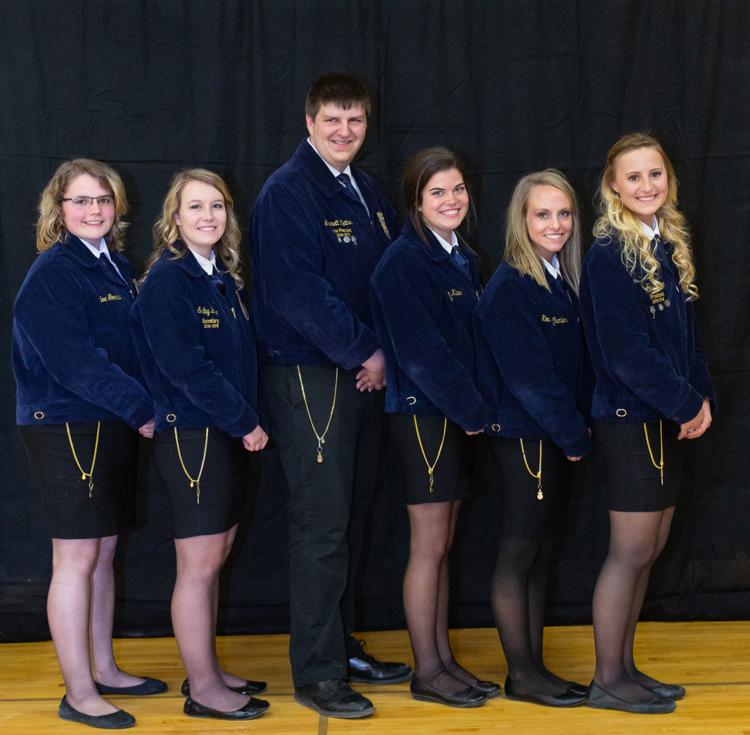 20190428-IMG_6965.JPG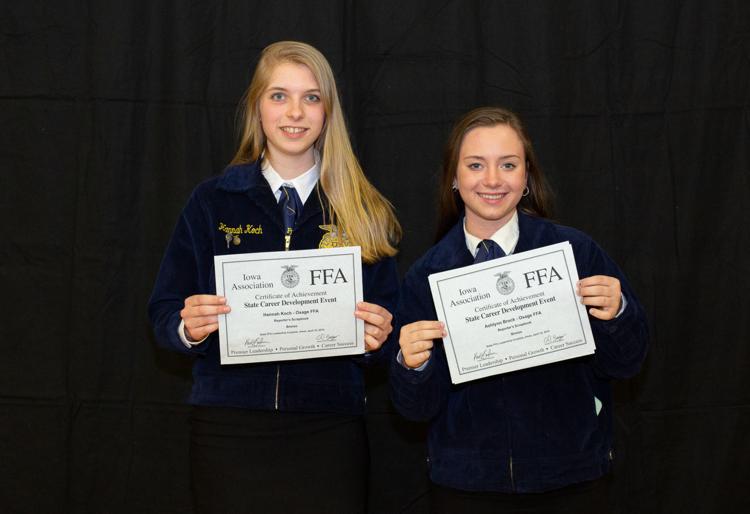 20190428-IMG_6967.JPG
20190428-IMG_6969.JPG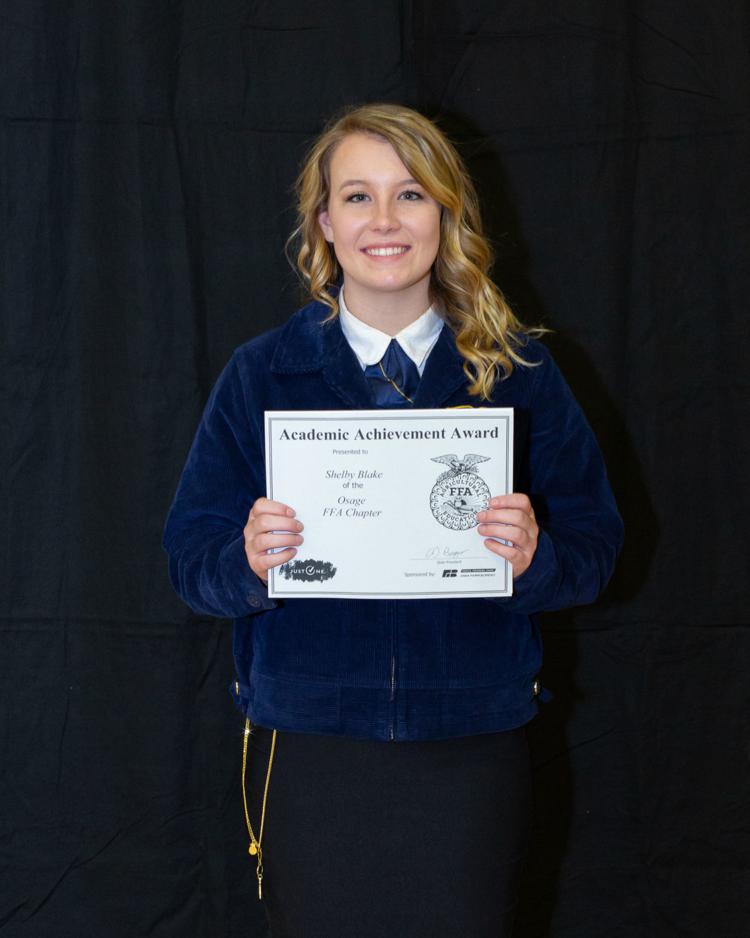 20190428-IMG_6971.JPG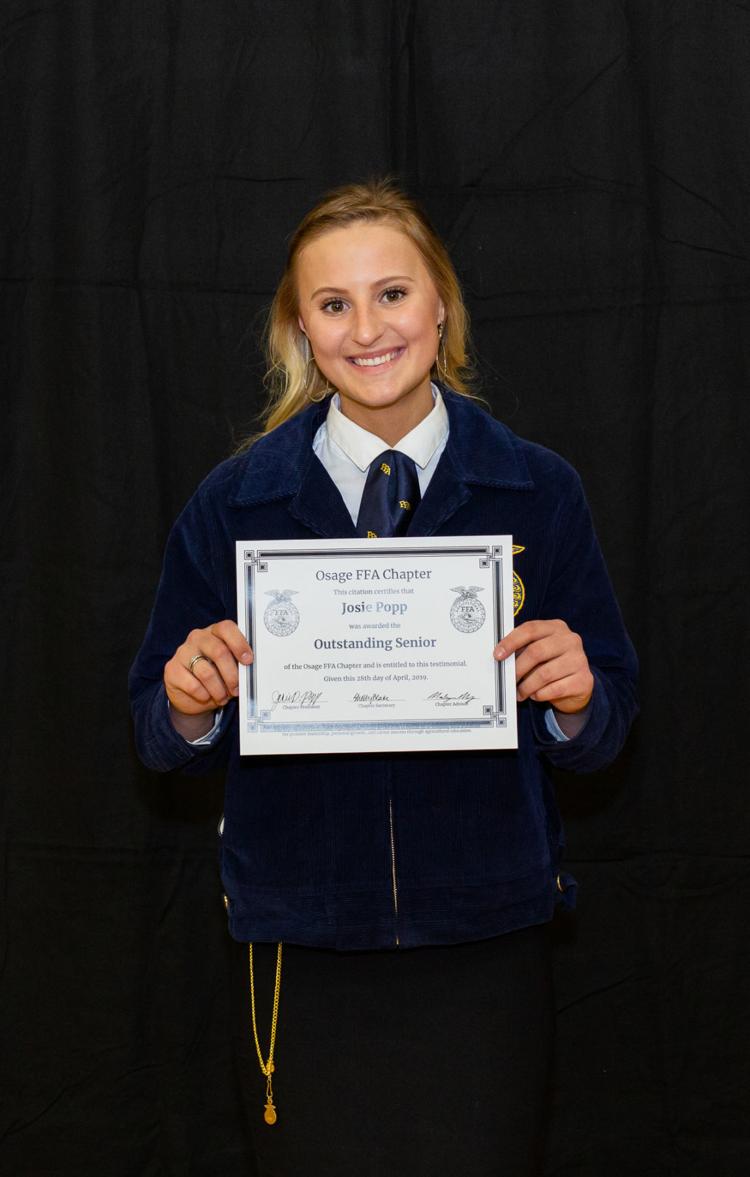 20190428-IMG_6973.JPG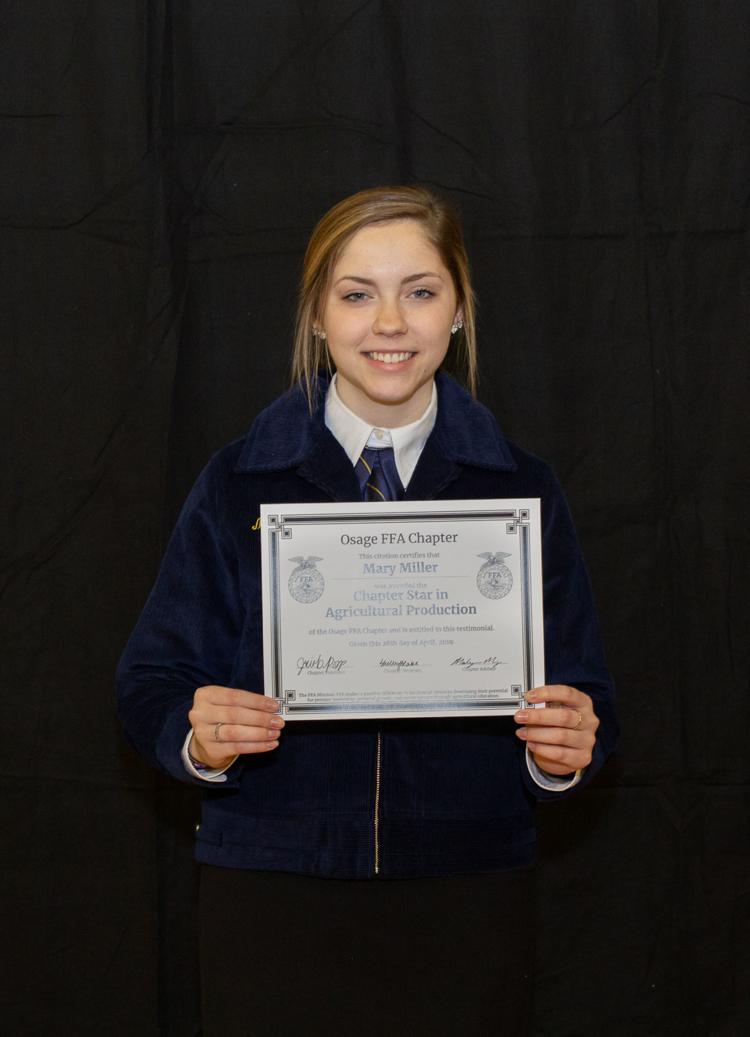 20190428-IMG_6975.JPG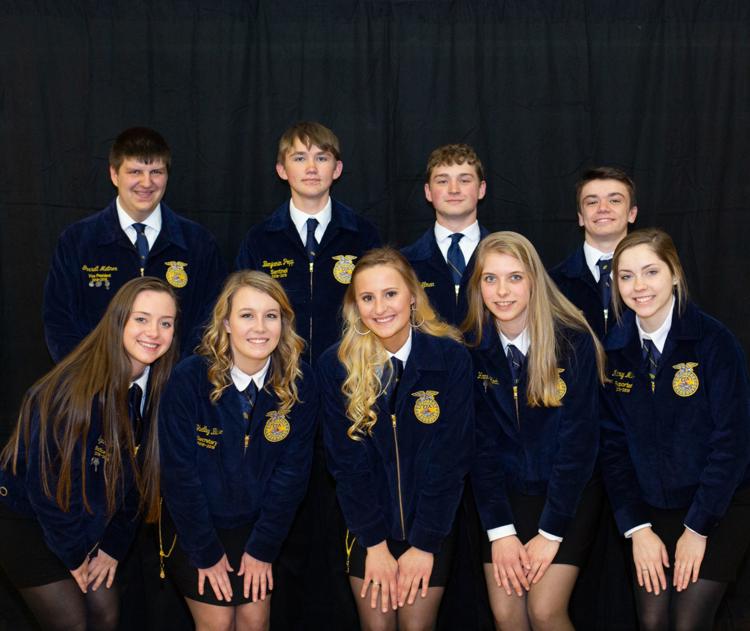 20190428-IMG_6981.JPG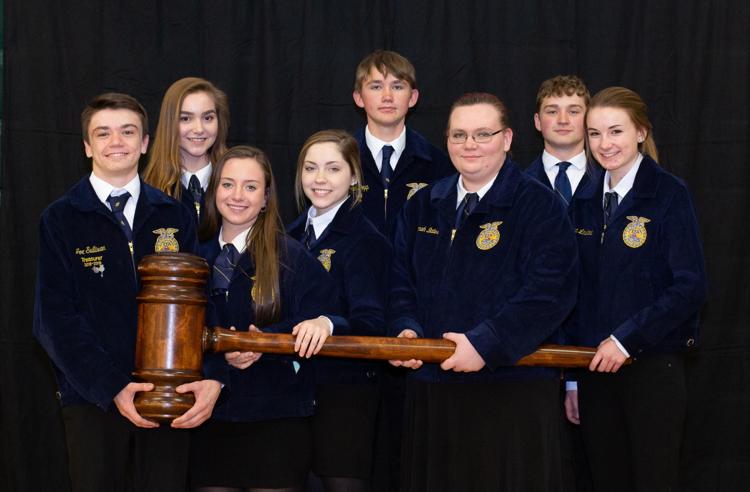 20190428-IMG_6988.JPG