At its September board meeting, the Osage Education Foundation decided to postpone its 2020 Distinguished Alumni event to April 2021, according to an email sent to the Press News. 
These are the alumni who were slated to be honored this year, but who will be next year instead.
Those being inducted into the Osage Hall of Fame are Patrick Mackin (Class of 1966), Emily Schmidt Massey (Class of 1992), Bruce E. Olson (Class of 1973), and Joyce Larson Ruehlow (Class of 1979).
Patrick Mackin (Class of 1966) – After graduating from OCHS, Mackin went on to the U.S. Naval Academy in Annapolis, Maryland, as an Ensign in the U.S. Navy with a B.S. in mathematics. He served primarily in the Navy's nuclear propulsion program during his 20-year career, including an assignment as chief engineer on a nuclear-powered aircraft carrier. He also commanded a destroyer and ended his career as a Pacific Theater War Planner for the Joint Chiefs of Staff.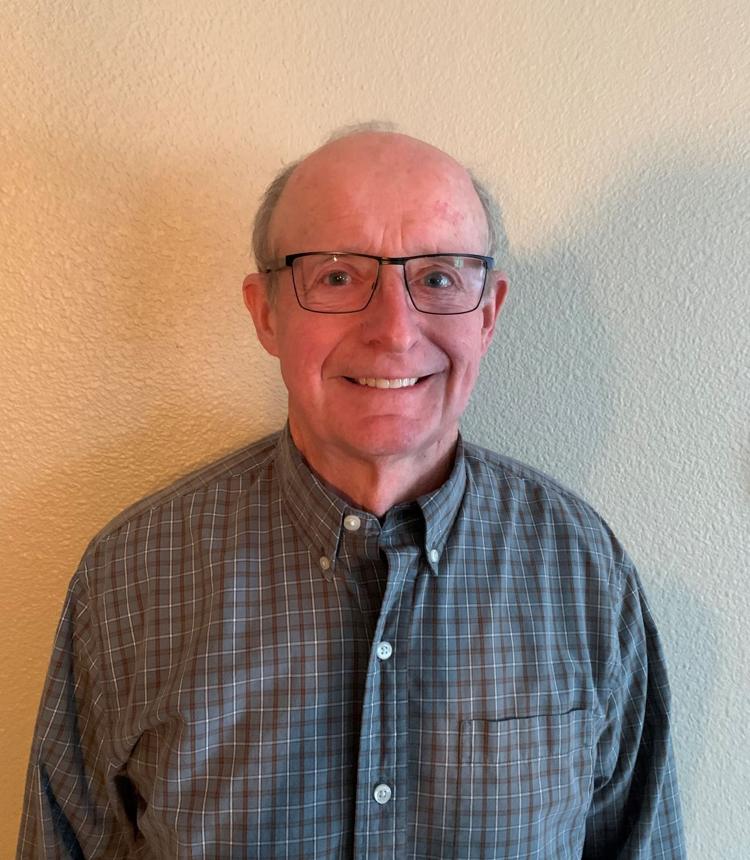 Mackin then had a 23-year career at the Southwest Research Institute in San Antonio, Texas, where he held several positions. At the Southwest Research Institute, he was involved in the regulation of uranium mines, disposal of radioactive waste, and inspections for fire safety at commercial nuclear power plants.
After retiring from the Southwest Research Institute, Mackin returned to Osage where he contributes his talents as a Court Appointed Special Advocate for abused and neglected children, as chair of the Fine Arts Council of Mitchell County, on the Deer Creek Lutheran Church Council, as the accompanist for the Grafton Community Choir, and with his wife, Sharon, in the Bridges Mentoring Program.
Pat has two children: Anne Marie, a lawyer in Austin, Texas, and Joe, a mechanical engineer in San Antonio, Texas.
Emily Schmidt Massey (Class of 1992) - Emily Schmidt Massey is an award-winning journalist and communications consultant who has told stories while floating in the air, wading through floodwaters, and covering the race for President of the United States.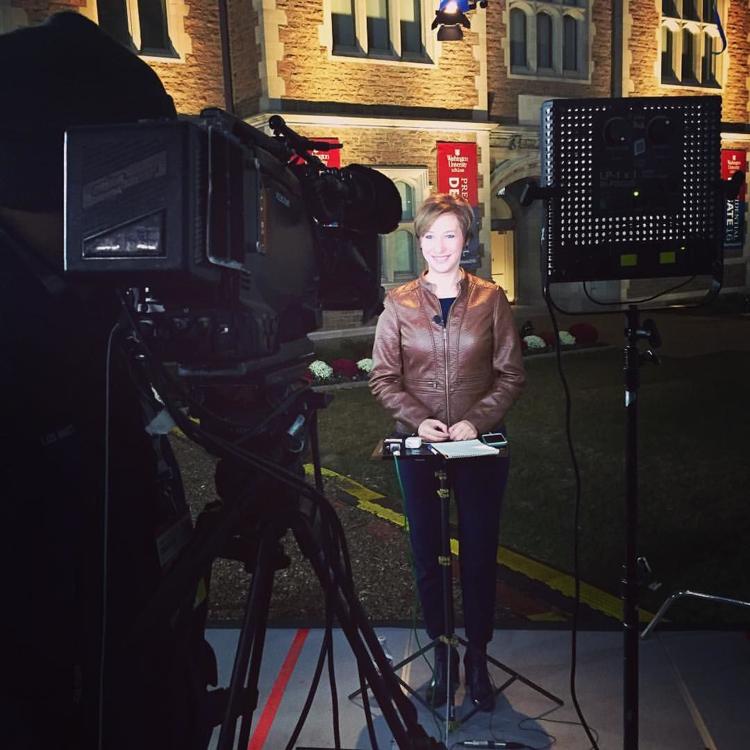 Schmidt is based in Washington, D.C., and works as a freelance correspondent for CNN Newsource. Her work has appeared on CNN, ABC, NBC, and hundreds of news outlets around the world. While covering local news, she earned multiple Emmy and Edward R. Murrow awards for categories including best writing, best reporter, and best breaking news coverage.
After covering many of the stories which made headlines, Schmidt was often asked by people to help them learn to be comfortable communicating on camera and in their corporate culture. That's why she co-founded her consulting company.
Schmidt works with Fortune 500 companies, the US State Department of Antiterrorism Assistance, trade associations, and non-profits to help them develop and deliver messages with a lasting impact. She has led media training, public speaking, and crisis management training for organizations in the US and on five continents.
Schmidt grew up on a farm 8.5 miles south of Osage with her parents Bill and Carol and sister Alyson (Schmidt) Baltes and graduated with the class of 1992. She graduated summa cum laude from the University of Missouri's School of Journalism, the world's first journalism school. She and her husband Jim enjoy traveling with their sons Sawyer and Lawson, and after visiting 50 states, the family is hoping to visit all seven continents by January 2021.
Bruce E Olson (Class of 1973) – Olson graduated from Osage High School in 1973. He earned an A.A degree from NIACC and B.S degree in Social Studies from Minnesota State University-Mankato. He later earned a MS degree in Educational Leadership from MSU-Mankato and an Administrative licensure from St. Cloud State University. He was a three-year college wrestling letter winner and an Academic All-American.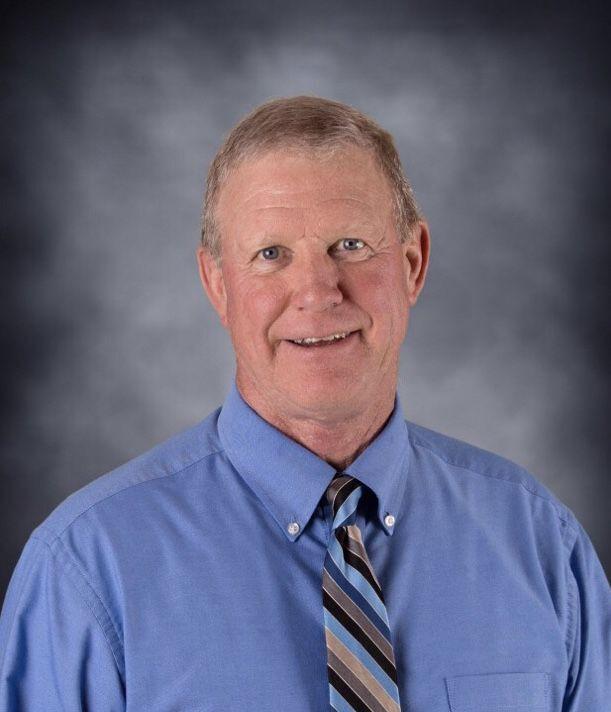 In 1978 Olson accepted a teaching and coaching position in Lamberton, Minnesota, and held that position for 25 years. He was then the principal of Red Rock Central High School for nine years and became superintendent in 2013. Throughout those years, he also operated a construction company.
While living in Lamberton, Olson was a member of the Lamberton Ambulance, Lamberton Fire Department, Church Council, Region 3 Administrative Committee, and SW/WC Service Cooperative Executive Council.
Olson coached multiple state wrestling winners and football playoff teams. Red Rock Central has received several awards including "Humphrey Institute Overachieving Small Rural School," U.S. News and World Report "America's Best High School" for 11 consecutive years, "National Blue Ribbon School of Excellence," and "Minnesota Department of Education Reward School for Academic Success."
Olson says he's been blessed with his wife, Susan, their three daughters, and their daughters' families, which includes six grandchildren.
Joyce Larson Ruehlow (Class of 1979) - Ruehlow is the daughter of Altje Larson and the late Loren Larson. She and her two sisters grew up on a farm south of Osage. After graduation in 1979, she married Darwin Ruehlow, and they have farmed northeast of Osage for the past 40 years. Their three children Blake, Marcus, and Jade, together with their families, are active in the agriculture industry in the Osage and Garner areas. The Ruehlows have eight grandchildren.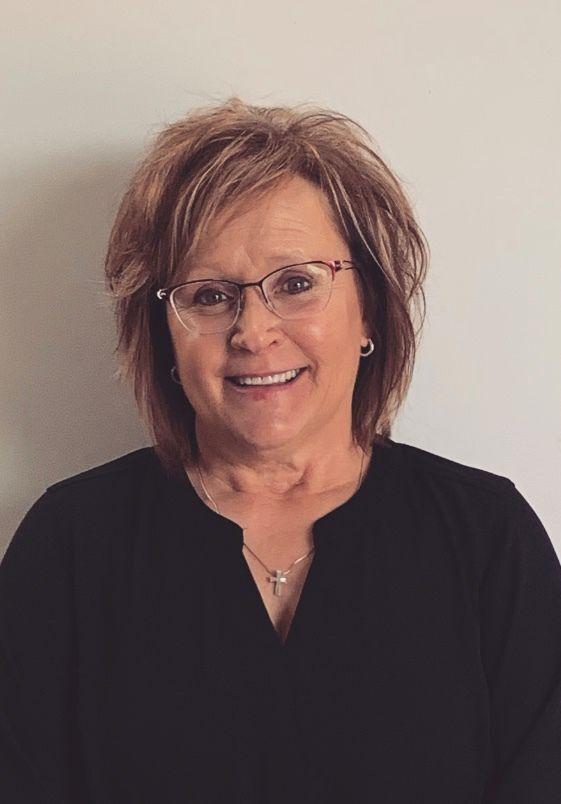 As a non-traditional student, Ruehlow graduated from NIACC in 1988 and the University of Northern Iowa in 1992 with a degree in Physical Education K-12 with Coaching and Athletic Training Certifications.
After graduation, she worked as an academic advisor at NIACC, advising Ag and Business students, as well as coaching the NIACC Women's Volleyball team. In 1994 and 1995, the Lady Trojans won back to back Region XI Championships, qualifying for the National Junior College Athletic Association (NJCAA) Division 1 National Tournament in Miami, Florida. Ruehlow received the NJCAA District 5 Coach of the Year award both years.
 As a volunteer, Ruehlow has had the opportunity to serve on a variety of boards, including the NIACC Alumni Association Advisory, Osage Education Foundation, Cedar River Complex, and the Cedar Valley Seminary Foundation, which operates the Cedar Valley Seminary and the Leeman Education Center.
Be the first to know
Get local news delivered to your inbox!