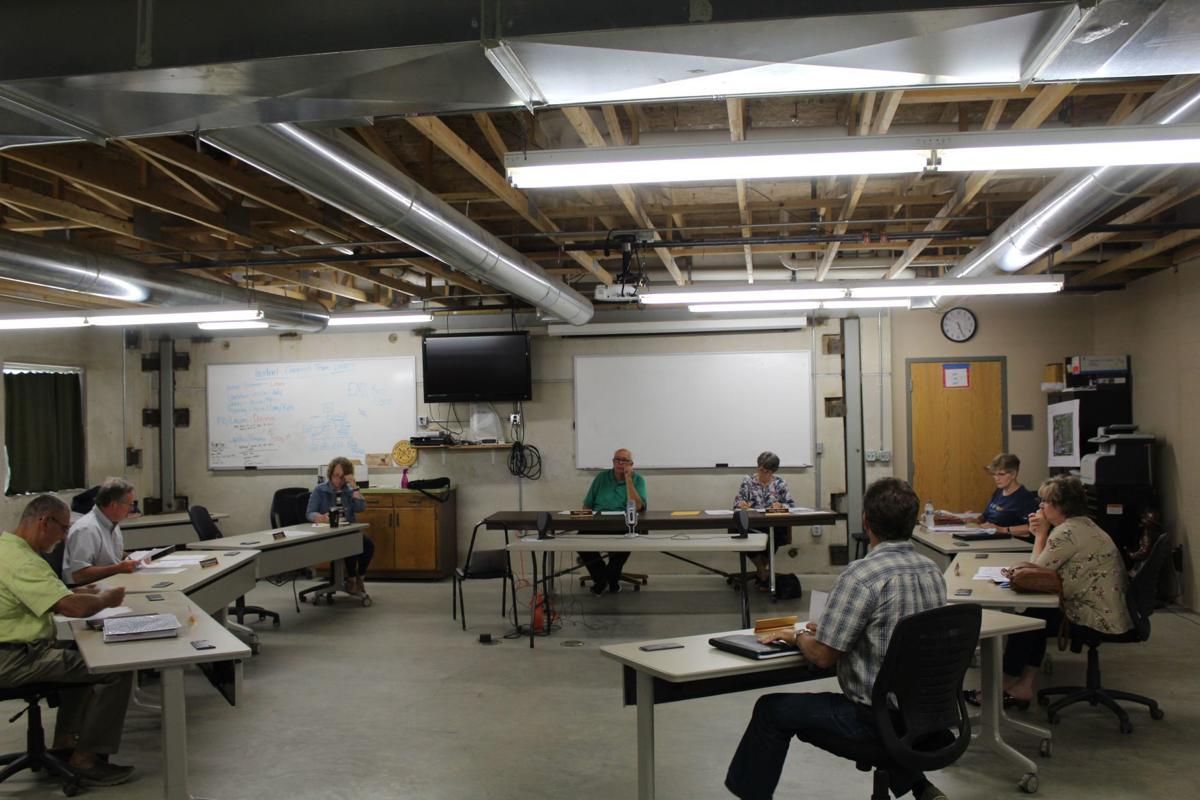 The Osage City Council held their first live meeting since the pandemic started, at Osage's Public Safety Center, on June 22. The site was chosen to provide adequate social distancing for council members and department heads that attended.
During the meeting, the council approved a resolution to open bids on July 30 for the new sludge storage tank project, and bids will also be opened for the city's new well and water tower project. A public hearing on both projects' plans, specifications, form of contract, and estimate of cost of construction will be held at 5:30 p.m. on Aug. 3.
Kati Henry, Director of the Osage Chamber of Commerce, addressed the council via Zoom concerning the chamber's sponsored road race that will be held on July 11. The council approved road closures. She also asked the council to OK a permanent sign placement for the Osage Farmer's Market facing Seventh Street adjacent to where the market is currently held. The measure was approved.
Kathy Showalter of Planscape addressed the council concerning the city's proposed amended Urban Renewal Plan. Showalter said that the original plan has been scaled back with the eliminating of some of the original properties scheduled for the plan. A public hearing on the amended Urban Renewal Plan was then held, and then the council approved it.
City Clerk Kathy Penney addressed the council concerning a Community Development Block Grant on property owned by Jay and Lorrie Lala. The couple will be developing upper story rental units at their 632 Main St. property. A public hearing will be held on July 13, at 5:30 p.m. for both a Community Block Grant, and to develop a Community Development Housing Needs Assessment.
Mayor Steve Cooper and Public Works Director Jerry Dunlay informed the council of the city's plans to clear the 20-foot-wide alley, for two blocks, from Tenth Street to Twelfth Street, between Popular Street and Sunshine Avenue.
"I will be sending all the property owners a letter on this," said Cooper.
The only Osage City Council meeting for next month is scheduled for July 13, at 5:30 p.m. at the Public Safety Center.
Be the first to know
Get local news delivered to your inbox!