LARGO, Fla. | At age 19, George L. Trowbridge journeyed from northeast Iowa to become a crewmember aboard a U.S. Navy destroyer during the closing months of the Vietnam War.
He left a wife and newborn son behind as he traversed global oceans to fight in America's most unpopular war.
His book, The "Striking Eight Bells: A Vietnam Memoir: An Uneasy Time for America," released in early 2018, is a combination biography-memoir, which mainly focuses on a four-year period of Trowbridge's life during the late 1960s and early 1970s, along with his interpretations as a young man of the impact the Vietnam War was having on his country.
Trowbridge, 65, grew up on a Mitchell County farm and graduated from Riceville in 1970. 
A retired master chief petty officer, quartermaster with surface warfare designation, Trowbridge said the idea for the book came about during the decade following his deployment to Vietnam. 
He is now semi-retired, but still teaches marine/mariner technology courses part-time for several maritime training colleges and schools.
"I actually wrote out the outline for the book somewhere around 45 years ago and put it away of all places in the bottom of one of my tool boxes," he said.
"Over the years, I learned when talking with other destroyer veterans I learned our experiences in Vietnam where often strikingly similar. Many destroyer veterans, on occasion, recounted on the rare times when they would try to describe their Vietnam experience to others, they were usually met with looks of disbelief or disinterest."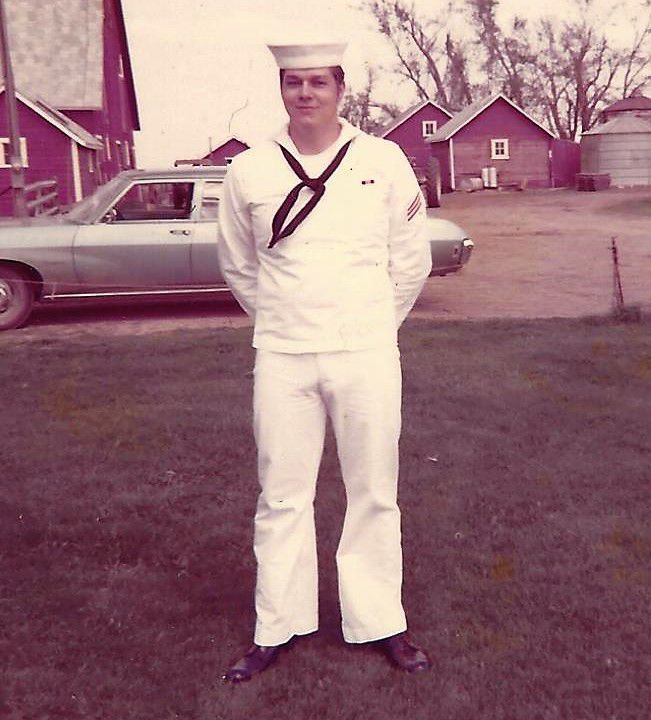 Trowbridge said, to his knowledge, very little had been written about or published pertaining to the Navy destroyer sailors' combat experiences in Vietnam.
"After more than 45 years of waiting, I decided it was time for someone to tell our story," he said, noting the book describes living conditions, training and supporting ground forces. 
Trowbridge said over the years, he realized many people in the country had no idea what role destroyers played during the war as "Blue Water" Vietnam veterans who attacked North Vietnamese Army installations.
Trowbridge said destroyer sailors mostly refer to themselves as "tin can" sailors because they believed their destroyer was no thicker than a tin can.
"Tin can sailors developed a lifelong pride in whom they are," he said. "There are no former 'tin can' sailors, once a tin can sailor, you're always a tin can sailor for the rest of your life.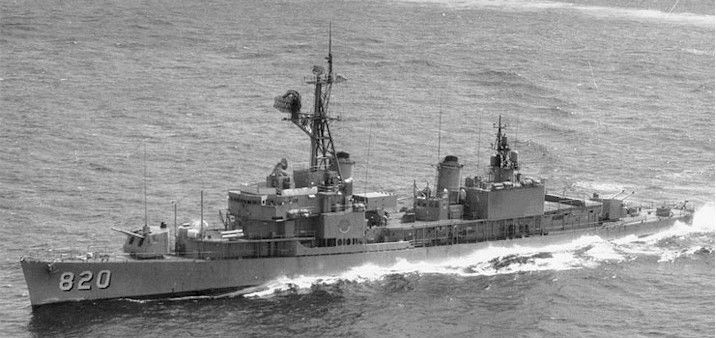 "Many boarded their destroyers for the first time as boys and after two to three years of destroyer life left their ships as men."
Trowbridge said, in his opinion, the events that occurred on the national and international scale between 1968 and 1972 were responsible for bringing many changes in the country. 
"It could be said, the Vietnam War, combined with our lying political leaders, the antiwar activism, and racial unrest, created a Petri dish that incubated the erosion of our societal values as a country," he said. "Some of our societal values probably did need to change. But, many of our core values as a society defined us as the greatest country on the planet.
"Key events did, however, result in bringing about changes of what we valued as a society. Now today, I would say we are seeing the results that four decades of societal and cultural change have brought us to. Whether the changes are good or maybe not so good, that's up to each citizen to decide for themselves."