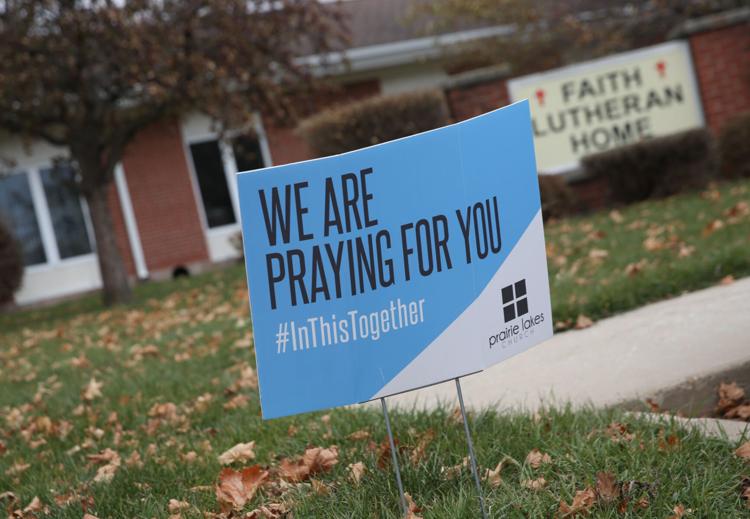 Through the start of October, the most reported positive cases of COVID-19 that Mitchell County had for any one day since the pandemic began was 66 on Sept. 10. 
On Wednesday, Oct. 28, the number was 82.
Since that figure bottomed out in the middle of the month, it has only ticked upward, almost straight up. 
Before the week began, Mitchell County hadn't see any COVID-related deaths. But on Tuesday it was reported that a person older than 80 had died with COVID. "We wish to extend our sympathy to this individual's family," Mitchell County Public Health Coordinator Jessa Ketelsen said in a press release at the time.
With the uptick countywide, there's also been a rise in cases at a long-term living facility in Osage.
"It's a challenge but our team is fantastic," Faith Lutheran Administrator Hunter Lauritsen said. "We're putting in a lot of extra work to make sure everything stays safe and healthy and I'm glad I have the team I do working with me through this process."
According to Lauritsen, the total staff of 82 and the 47 residents have a mix of measures that they are taking and will continue to take to mitigate any further spread of the virus at their facilities. He said that there's an entire section set aside for residents who need to quarantine and that temperature checks and screenings occur at every shift. Lauritsen said that seems to be helping.
"I would say, at this point, that things have slowed down quite a bit and we're starting to see a lot of people be released from public health so they can go back to normal."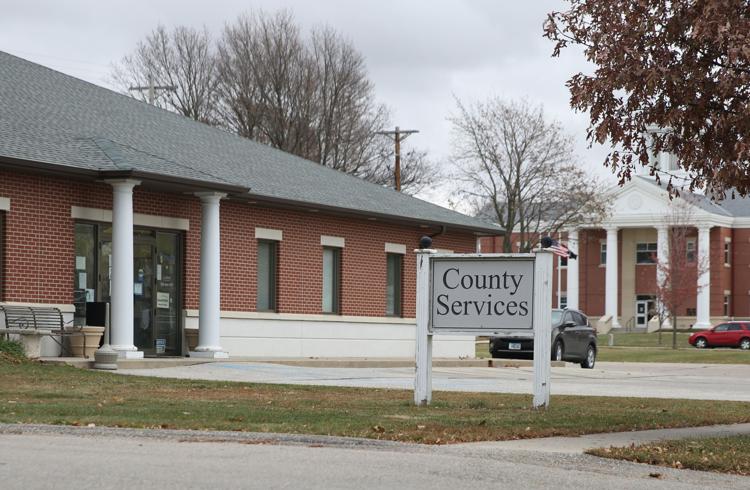 With that, people in the community have reached and expressed support for the staff and residents of Faith Lutheran. 
"We are praying for the staff and residents at Faith Lutheran Home. Please join us (in) prayer and, if you are able, call them and see how you can help," the Facebook account for Our Savior's Lutheran Church in Osage posted on Oct. 21. That message got 60 likes, 29 comments and two shares.  
Out in front of Faith Lutheran facilities, Prairie Lakes Church put up a sign that said "We are praying for you" and "#InThisTogether."
Mitchell is far from the only county in the area that has seen upward trends. Neighboring Cerro Gordo County has seen upticks as well.
Just this week, from Monday through Wednesday, 70 new cases were reported which added up to 337 active cases. Two additional deaths were reported, which brought the county total to 27. The rolling two-week average for positive cases jumped by more than 2%, from 7.9% to 10.7%, which was one of the largest swings since the summertime. 
Such trends have been statewide as well.
Iowa hospitals had 596 coronavirus patients on Wednesday, which was the highest number so far in Iowa. Reporting from the Associated Press found that the 113 patients admitted in the past 24 hours also was the highest seen since the virus surfaced in Iowa in March. The number of patients needing intensive care unit services has also trended upward in the past month.
What a Globe Gazette News+ membership can do for you:
A deeper examination of local issues than you'll find anywhere else.
Two products in one – not everything that's in the print edition of the Globe Gazette is on our website, and not everything on our website is in the print edition.
Access to newspapers.com archives dating back two years.
The ability to carry your local news with you and receive alerts instantly as news unfolds.
Advertising that frequently gets you deals you won't find anywhere else.
Jared McNett covers local government for the Globe Gazette. You can reach him at Jared.McNett@globegazette.com or by phone at 641-421-0527. Follow Jared on Twitter at @TwoHeadedBoy98.
Be the first to know
Get local news delivered to your inbox!