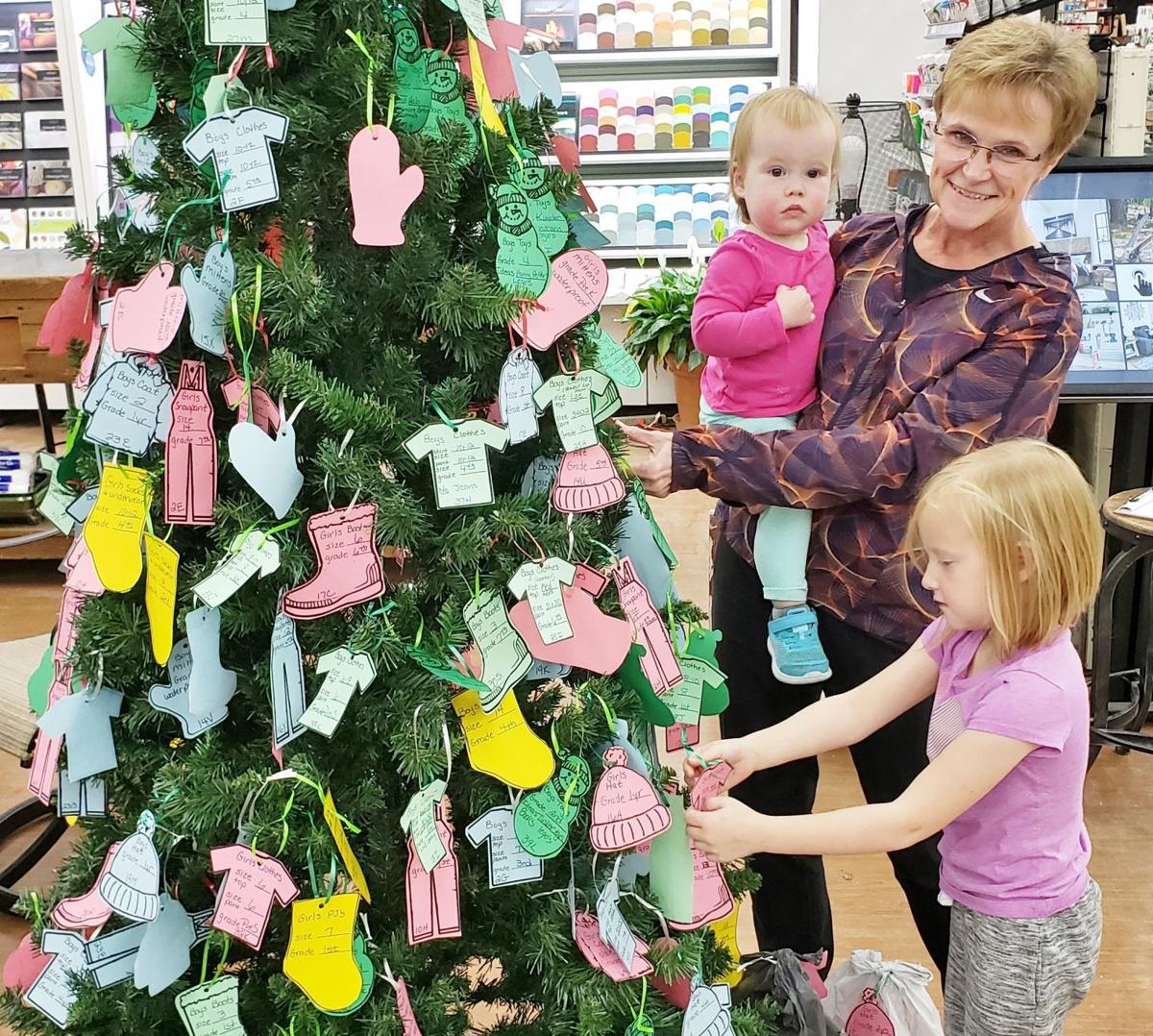 The Miracle Tree at Larson's Hardware Hank is decked with multi-colored tags, waiting for you.
And, if you look a bit closer, you can also see a tree laden with hopes for a brighter Christmas for many kids in this area.
The tree, in place for its 36th season, will once again offer local citizens a chance to give to less fortunate youth.
You are asked to take a tag off the tree and purchase a new item for a youth whose family is having a tough time buying Christmas presents this year. Once the gift is purchased, you may return it, unwrapped, to place under the tree at Hardware Hank. The deadline for return is Dec. 6. The identity of all recipients remains confidential. Distribution of the gifts takes place in mid-December.
The tags – well over 100 are there -- tell you everything you need to shop, including the gender and age of the youngster and whether the gift "wish" is a toy or piece of clothing. Sizes are provided. Cash donations may also be made.
Co-organizers Debbie Goodale and Carrie Bremer, as well as other volunteers, spend hours planning and organizing the annual event that has served an untold number of children over the years. Wrapping paper is provided by Salvation Army and Shop On State and building owner Ryan Kittleson have provided space for the gifting.
Be the first to know
Get local news delivered to your inbox!