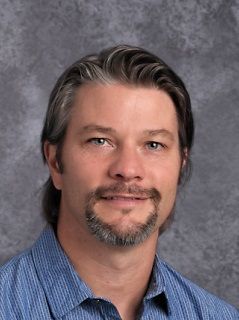 When he voted for the Mitchell County Board of Supervisors to go from three members to five Tony Wynohrad hoped that the decision would allow for more qualified people to run and help make decisions for the county.
On March 16 Wynohrad announced his intent to run for the Mitchell County Supervisors Board in District 5. He is running as an independent, which means he is not on the ballot for the June 2 primary election, but he will be on the ballot for the Nov. 3 general election.
Tony co-owns Limestone Brewery in Osage. Being a business owner is something that could help in his adventure into politics, according to his business partner Josh Olson. "I encouraged him to (run)," says Olson. "He's got a good mind for business, and he genuinely cares about the county he lives in here (…)."
Tony and his wife Laura moved to Osage in 2003 with their 1-year-old daughter Zoe. Laura grew up in the New Haven area, and when she married Tony they knew they would eventually move back to the Osage area.
Olson says that being an outsider will have pros and cons for his business partner's political campaign in the Osage community. "(…) He also brings an outside perspective not being a native, not being born in Mitchell County. Sometimes having that outside view is a good mix to have in a group like that."
Olson says he's been helping his friend reach out to people in the community, because he himself is an Osage native and has helped his friend meet people.
"His biggest obstacle is getting his name out there and getting people comfortable with him," says Olson.
Tony's campaign slogan is "to preserve and to cultivate our county." He says there are many things in the Mitchell County community he wants to preserve, including the schools, the infrastructure, the safety, and the public health; but he also wants to cultivate things like the county's natural resources. One of his main goals is help the county share everything it has to offer to people outside of the community in order to promote economic growth.
According to Tony, the skills he's learned as a business owner will help him serve his community.
"(Serving as a Supervisor is) basically a public service and it's a way to utilize my skills to better the county," says Tony.
"I think he'll just bring a nice level-headed approach to the county government," says Olson. "He analyzes things really well, especially from a business point."
Tony says that one of the things that would make him a good Supervisor is his listening skills. "I am somebody who listens really well and I don't make decisions lightly; I like to have as much information as possible before I make any type of decision, and that's just me in life in general," says Tony.
"I just think Tony has a lot to offer our community," says Tony's wife Laura Wynohrad. "He's got outstanding business experience and just a fresh perspective. He seems like he's on a more global scale. He's really good at thinking outside of the box and analyzing a problem or a situation from all angles before coming up with a solution. I think it's the right time with moving to five supervisors, and if Tony gets on the board I just think it will just be a fresh time for our county."
Laura also said that her husband will bring some fresh ideas to the Mitchell County Board of Supervisors.
Tony's family and friends are very supportive as he begins his campaign. "I'm super proud of him and I think he'll do a real good job if and when he's elected," says Olson.
Molly Adamson is the community editor for the Press News. You can reach her at 515-508-1134.
Be the first to know
Get local news delivered to your inbox!