Brad Farmer was just sitting with his dad while fixing up a truck when he had an idea for a project that has already helped many families in the Mitchell County area.
According to Brad, he was just talking to his dad about all that is going on in the world currently with the coronavirus going around and businesses and restaurants having to temporarily shut their doors when they came up with the idea to donate one of their hogs.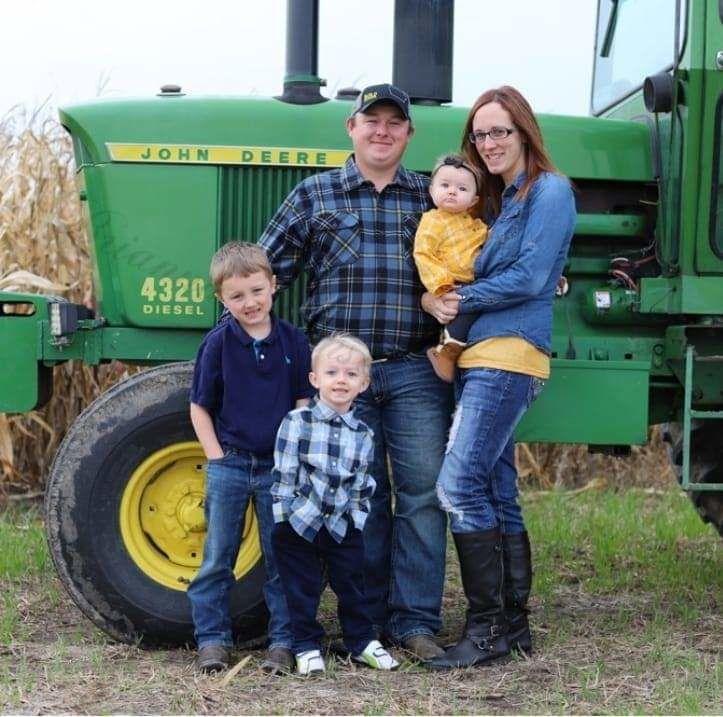 "We just kind of thought to ourselves, 'Wow, there's going to be a lot of people hurting here in a couple weeks that aren't going to know where their next meal is gonna come from or where their next paycheck is gonna come from,' and we just kind of put this idea together that we were gonna donate one of our hogs to the Locker, pay the processing, and donate it to two families in need," says Farmer.
What started out as one hog soon turned into eight. Farmer says that once people started hearing about what he was planning on doing neighbors and other community members wanted to donate one of Farmers' hogs in their names too. Four of Farmers pigs will be donated besides the one Farmer Stock & Grain is donating, and a neighbor farmer will also be donating three of his hogs.
One of the farmers who donated a hog was Eric Kapping. "Just giving when I can," Kapping said when asked about why he wanted to donate a hog.  "You never know the day when a person might need a little something. To know that you give when you can and whenever you need to receive it kind of clears your conscience about it."
Elma Locker and Grocery in Elma will process the hogs. Farmer plans on getting this round of hogs to the Locker on April 8, and then it can take anywhere from 10-14 days to process the animals. The meat should be ready for pick up in mid-April, according to Farmer. Farmer estimates that some of these hogs will be $200-$400 for processing, and some will be even higher.
The eight hogs will be quartered out and 32 families will receive meat.
Farmer held a raffle on Facebook Live to see who the meat would be going to. Farmer says that 77 families reached out to him to ask for help. In the video Farmer says he appreciates the families that reached out.
"That takes a lot of courage, an awful lot of courage, to explain yourself like that and actually reach out and seek help," Farmer says. "We are here to provide as much as help as we can and do the best we can for everybody."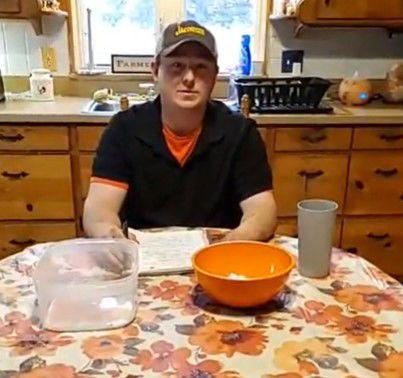 When asked why he was doing this Farmer said, "It's kind of the American farmer way. When the country or the community is in hard times, in a lot of agricultural communities you find the farmers really step up and put forth their generosity. I guess it's just kind of the farmer way."
Kapping says that's just the kind of guy Farmer is. He's a really good guy," says Kapping. " He's all about helping other people. Never heard a bad word about him. He always puts other people in front of himself. He's always looking out for himself, his neighbors, and his community.
Farmer says he plans on continuing to do this, but nothing has been officially set up as of yet.
"I want to thank everybody for their contributions, donations, and generosity," says Farmer. "None of this would've been possible without everybody that came forward to help."
Heartwarming stories of this year so far
Needing some uplifting news? Take a look at some of this year's most heartwarming stories so far:
Molly Adamson is the community editor for the Press News. You can reach her at 515-508-1134.
Concerned about COVID-19?
Sign up now to get the most recent coronavirus headlines and other important local and national news sent to your email inbox daily.