Osage High School graduate Emma Williams was in second grade when her father was diagnosed with ALS.
At her mother's request, she was partnered with an adult mentor, Kris Lewis, through the Bridges Mentoring program.
Williams, now a third-year student at Wartburg College in Waverly studying graphic design and studio art, aged out of formal participation in the mentoring program when she turned 18. However, she still goes to see Lewis every time she goes home.
"Kris is always there for me," she said. "She's like my second mom sometimes. She became part of my family."
Bridges Mentoring was launched in 1999. Today 50 kids in Mitchell County are matched with a volunteer mentor.
"That's quite a big number for such a small community," said Lacey Waller, program coordinator for Bridges.
The organization's mission is to strengthen the self-esteem and social skills of children and youth by providing positive mentoring relationships at no cost to families.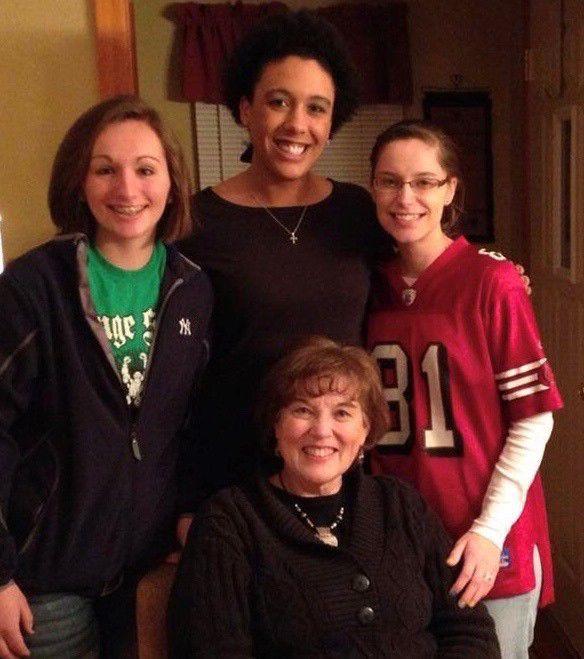 "We believe every kid can benefit from having a mentor," Waller said.
The children referred to the program generally are ones who "just need that extra role model," she said.
Mentors and the kids they are matched with play games, share meals, or just go out for ice cream, according to Waller. Some mentors have helped kids with 4-H projects.
Most importantly, the mentors are there to provide the children with someone to talk to and "be their friend," Waller said.
Williams has consulted Lewis on important decisions. She said she has a good relationship with her family, but a mentor can provide an outside, unbiased perspective that can be helpful.
Lewis has been a mentor with Bridges since the program started. She's also served on the organization's board of directors from the beginning. She was a first-grade teacher at Lincoln Elementary in Osage for years before she retired, and is now a substitute teacher who does some tutoring as well.
The first child she mentored, Melanie, was one of her first-grade students. Lewis said she began mentoring her before the Bridges program started, which was when Melanie was in sixth grade, because she sensed she was in need of a friend.
When Melanie was in high school, Lewis began mentoring a younger girl named Hope. Melanie acted as a junior mentor to Hope under Lewis' supervision.
You have free articles remaining.
That tradition continued when Hope was in high school and Lewis began mentoring Williams. When Williams was older, she became a junior mentor for LaSaundra, the girl Lewis was mentoring at the time.
"They got so much out of the program that they wanted to give back," Lewis said.
Williams said Melanie and Hope were great role models for her because "they were leaders and great people."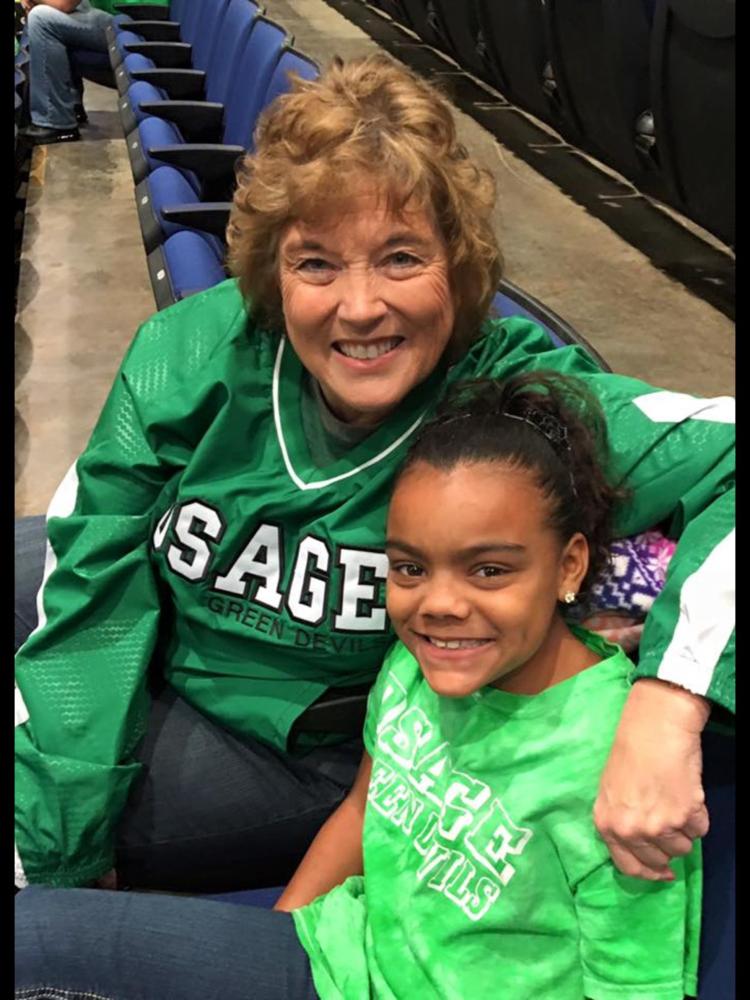 She said it was "such a cool experience to pay that forward" by helping to mentor another young girl.
Melanie, who graduated from the University of Iowa with a degree in social work, now lives in Atlanta. She's planning to travel to Ghana in February to work with children there.
"I still talk to her every Sunday," Lewis said.
She's also still in touch with Hope, a Wartburg graduate now living in Johnston.
Children must be 5 to 17 years old and be enrolled in the Osage, St. Ansgar or Riceville school district to be matched with a mentor. Teachers, counselors and parents can refer a child to the program.
Mentors and kids are matched based on criteria such as mutual interests.
"Families really like the fact that we pair them up with someone the child can get along with long-term," Waller said.
Most mentoring relationships through Bridges last six years or more, according to Waller.
Mentors meet with the children they are matched with at least once a week for a minimum of 12 months.
Lewis said mentors with the program come from all walks of life and have included people in their early 20s as well as grandparents. Sometimes spouses will co-mentor a child.
The two biggest challenges the organization faces are recruiting enough volunteers and raising funds, according to Waller. She said there's a list of kids waiting to be matched with a mentor.
Funds for the program are generated through the United Way of North Central Iowa, as well as local foundations and grants. Individuals, businesses, churches and civic groups also donate to Bridges.
Local businesses have been supportive of the mentoring program, according to Waller. She said the CRC donates punch cards so mentors can take kids there. In addition, Limestone Brewers in Osage is hosting a fundraiser for Bridges on March 29 that will feature a live band and activities such as axe throwing.
Waller encourages anyone in Mitchell County age 18 or older who is interested in becoming a mentor to call 641-732-3566.