During an Aug. 31 Iowa State University Extension and Outreach webinar, Kristine Tidgren encouraged farmers to seek information on state and federal grants for which they may qualify.
Tidgren, director for The Center for Agriculture Taxation and Law, said many of the government programs designed to assist farmers during the current pandemic, have limited funding, or there is a limited time to register for them.
She told webinar attendees that she fears older farmers, who have limited accesses to electronic information, may not even be aware of some of the loans and grants that are available.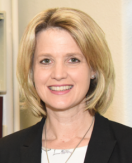 She encouraged all farmers and ag businessmen to check ISU websites on a regular bases to see if new government assistant programs are available, and to quickly sign up if they qualify for the programs.
Two of the recent examples of ag assistance programs that have been implemented by state government focuses on livestock producers, and beginning farmers. The state has provided $60 million in grants for livestock producers who have suffered from the recent pandemic.
To be eligible for the up to $10,000 livestock grants, the farmer must have less than $750,000 adjusted gross income, with two thirds of that income coming from farming operations. They must have 40 or more animal units of turkeys, chickens, hogs, dairy cattle, beef cattle, sheep or fish, and had to have experienced involuntary loss due to the virus. Some contract growers are also eligible for the funding if they meet the program's criteria.
Signup for the grants ends on Sept. 14.
Applications for Beginning Farmer Debt Relief Fund Program, are also due on or before Sept. 14. To be eligible for this grant, a farmer's net worth must be below $682,000, must have had an original debt term of 10 years or longer, and must have experienced involuntary loss after March 17 due to COVID-19.
The applications for this grant must be accompanied by lender certification, financial statements, and debt service details. Farmers are eligible for up to $10,000 grants, but the proceeds from the grant will go directly to the lender. The state of Iowa has set aside $6 million for these grants.
Tidgren stated that farmers are only eligible for one of the two grants.
Tidgren said that current stimulus programs carry varied tax responsibilities for farmers. She cited that some of the stimulus programs such as the $1,200 tax credit given to all taxpayers carries no tax implications, while other grants may be subject to tax.
She cautioned farmers that some of the forgiven PPP loan money is not taxable, but expenses paid with the untaxed money can't be deducted. She stated that EIDL grant money will be taxable.
"Congress is trying to get their act together, but no one is able to predict what they will do. There needs to be additional relief for agriculture," Tidgren said. She hopes there will be some sort of extension of the PPP Program.
As a tax specialist, Tidgren encourages farmers to play close attention to each stimulus package and how it will affect taxes at the end of this year. She told attendees that farmers can find current information on all ag stimulus packages by visiting calt.iastate.edu and clicking on the various articles that pertain to their individual type of operation. She also encourages farmers to contact their tax specialist regarding current stimulus funding.
Be the first to know
Get local news delivered to your inbox!