After more than 30 years in business, the Hometown Connections Radio Shack store in Osage is closing. 
However, the storefront on 725 Main St. will not be empty for long. 
Create, a shop featuring DIY craft projects and group events that opened on Main Street in 2017, will move into the building this summer. 
Hometown Connections is owned by Becky and Mike Mauer. 
The targeted closing date for the store is May 11, but if there's still merchandise left to sell, they may keep it open a week longer. 
The decision to close was difficult but necessary, according to Becky Mauer. 
"The sales weren't there anymore," she said, noting the world of electronics has changed tremendously.  
For example, now that everyone has a camera app on their cell phone, stand-alone camera sales are down. 
"Maybe it's time to step aside and let the next generation take over with their ideas," Mauer said. 
The fact Radio Shack has declared bankruptcy twice in the past few years didn't help, according to Mauer. 
She said people assumed all the company's franchise stores had closed even though some, like the one in Osage, were still open. 
Her parents, Ray and Wanda Duren, purchased the Davis Paint store at 725 Main Street more than 60 years ago. They expanded the business over the years, and Ray purchased a Radio Shack franchise in 1987. 
You have free articles remaining.
Becky and Mike purchased the business from Ray in 1990. 
Becky started working in her parents' store when she was just four or five. 
She said she and her siblings "all grew up in the store."
She said she's glad Create will be moving into the building so it won't be empty. 
Joann Wells, the owner of Create, said she is excited about the move into a much larger building.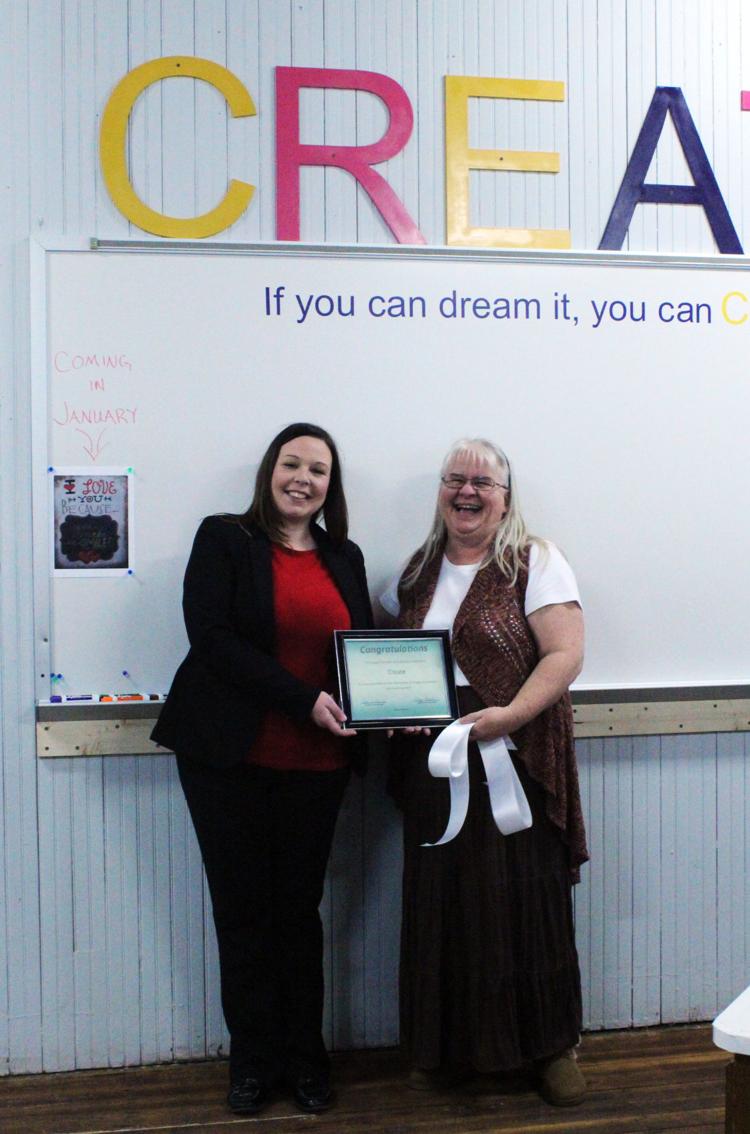 "It's giving me an opportunity to expand," she said. 
At her current location at 731 Main St., she can only host one event at a time.
However, once Create is up and running in its new home, four events can take place simultaneously, she said. 
Wells is hoping Create will open at its new location in June.