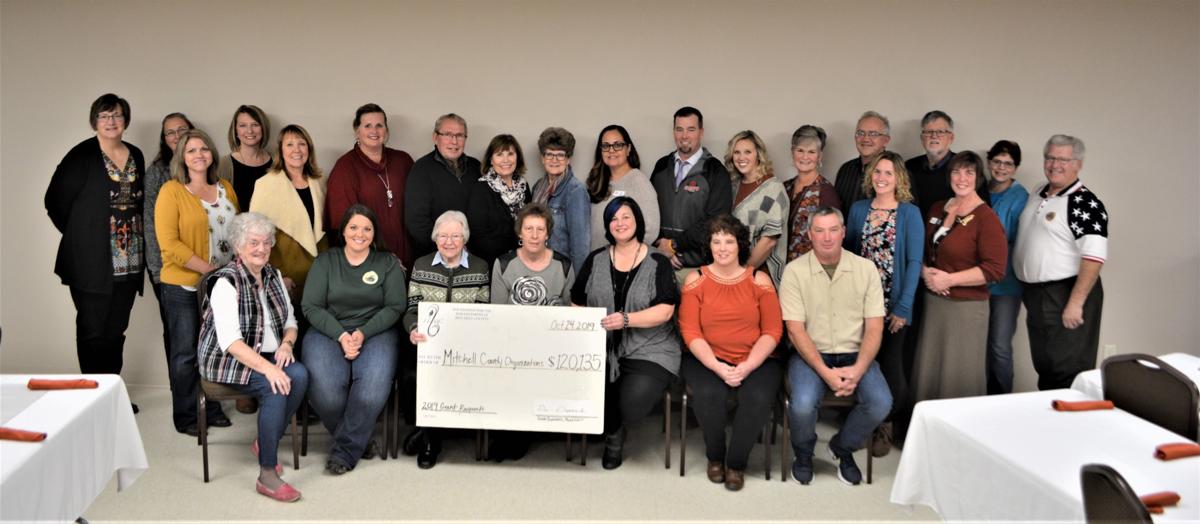 The Foundation for the Enhancement of Mitchell County (FEMC) wrapped up its 2019 grant making cycle by awarding $120,135 in grant funds to 24 different non-profit organizations/projects in Mitchell County.
Projects funded this year by the FEMC include:
• Osage Education Foundation, $8,500, Innovative Technology|Augmented & Virtual Reality
• Crisis Intervention Services, $1,250, Bright Financial Futures
• Nissen Public Library, $680, Public Laptop Computer & Software
• Saints Legacy Fund, $8,500, TouchPro Computer Video Board
• Riceville Community Club, $3,500, ADA Bathroom Sidewalk & Ramp for Park Shelter
• Mitchell County Economic Development, $3,000, Mitchell County Come Join Us
• Stacyville Housing, Inc., $8,500, Stacyville Housing Window Replacement – Phase 1
• St. Ansgar Park, Beautification & Rec. Board, $8,500, Restrooms/Concessions – Walking Trail & Sports Complex – Final Phase
• Mitchell County Environmental Education Foundation, $7,000, Interpretive Planning for the Milton R. Owen Nature Center
• Riceville Family Care & Therapy Center, $3,519, Easy Entry for All
• St. Ansgar Fire Department, $10,000, Response Multi-Purpose Truck
You have free articles remaining.
• American Legion Post #569, $7,616, Meeting Room/Bar Renovation
• Stacyville Community Nursing Home, $8,500, New Flooring/Tile in South Shower Room
• Stacyville Public Library, $2,300, Safety & Security Enhancement Project
• Wee Saints Daycare, $8,461, Energy Efficient Window Replacement
• Mitchell County Regional Health Center, $8,500 Surgical Expansion/Patient Bed Project
• Riceville First Foundation, $8,500, Fitness Room Equipment
• Elderbridge Agency on Aging, $5,000, Material Aid
• Osage Community Daycare, $1,600, Shed for Toys
• St. Ansgar Historic School Project, $4,709, The Clean Water Project
• Cedar River Complex, $2,000, Octane Bike
The total cost of the above funded projects is $442,349. The Foundation for the Enhancement of Mitchell County grants will leverage $322,214 in other funds to bring these projects to reality in Mitchell County.
Over the last 14 years, the FEMC Board of Directors has awarded over $1.48 million in grant funding to 379 Mitchell County projects and/or non-profit organizations. The total cost for these funded projects exceeds $7.4M.
The FEMC Board of Directors expects to launch their next grant making cycle in July 2020. Eligible applicants include 501(c)(3) tax-exempt, not-for-profit organizations and 170(b) units of government organizations.
The Foundation for the Enhancement of Mitchell County is presently soliciting endowed gifts that will help further this foundation for Mitchell County. Gifts made to the FEMC permanent endowment by year end may be eligible for a 25% Iowa Tax Credit.
For further information, contact FEMC President Gina Goddard at 641-832-8023 or MCEDC office at 641-732-4790.