Emerson's on Main will be moving from its current location in a huge, three-story building on the south side of Main Street in Osage to a smaller spot across the way.
"It's going to be more boutique-y," said store owner Ken Emerson.
The new home for the clothing store, which has been in business for 21 years, will be between Country Cupboard and Create.
"They are going to be great neighbors," said store owner Ken Emerson.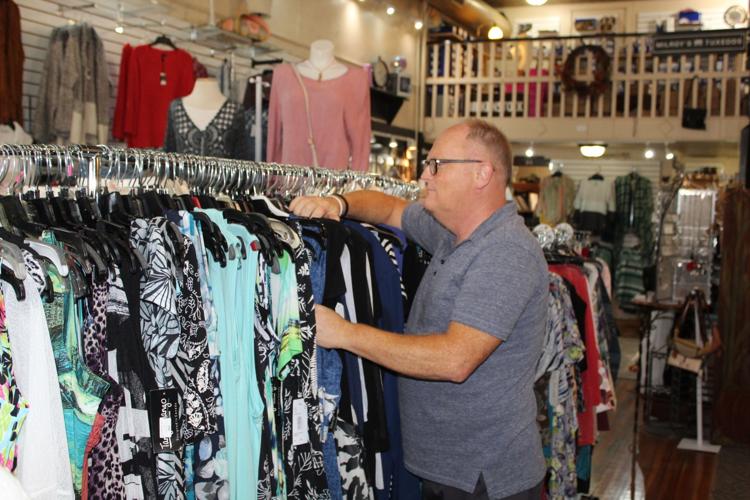 His wife, Diane, who runs See and Sew embroidery and screen-printing inside the current Emerson's location, will also move her business to the new building.
Ken isn't sure when they move to their new location.
COVID-19 "has kind of thrown everything up for a loop here," he said.
The Emersons began planning for the move in December, before the pandemic.
The store needed to downsize because business isn't what it used to be, according to Ken.
Holiday season sales have been down for the past three years.
"Christmas was always our high point to keep the business going," Ken said.
Amazon and e-commerce in general have made things difficult for Emerson's and other brick-and-mortar stores in recent years.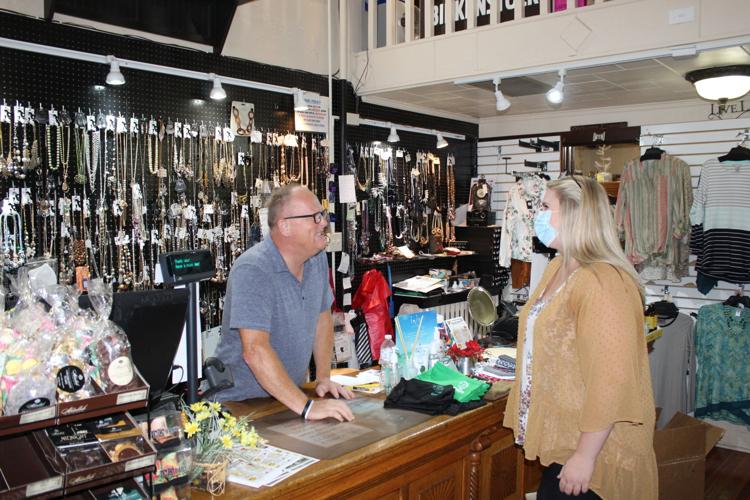 "We don't have the younger customers coming in like we used to because they shop online," Ken said.
Osage has fared better than some communities, according to Ken.
"We still have an awesome Main Street when you compare it to others," he said.
However, Ken acknowledged the coronavirus pandemic has made things worse.
"It's been tough," he said. "COVID has definitely changed the atmosphere in Osage."
Although stores and restaurants have re-opened after being shut down, there's a lot less activity downtown, according to Ken.
He said some Minnesota residents have been coming to Osage to shop and eat in restaurants because COVID-19 restrictions are less strict in Iowa, but it's not enough to make up for the overall loss of business traffic.
Another challenge for business owners is "you just don't know what the next day is going to bring because (COVID-19 regulations) change every week," Ken said.
For the Emersons, the decision to reduce their inventory and move to a smaller location wasn't easy.
"We love the building we are in," Ken said. "It's in a great spot."
However, the retail business in America has changed, so they have to make adjustments, according to Ken.
He said there's been rumors around town that the Emersons plan to close their businesses and leave town.
However, Ken said with a smile that he's been telling everyone, "I'm not going too far. I've already got my spot reserved in the Cedar River Cemetery."
Be the first to know
Get local news delivered to your inbox!