The 18th Annual Distinguished Alumni Reception will be held at 4 p.m. on Saturday, Sept. 21, at the Cedar Valley Seminary, 200 N. Seventh Street, Osage.
Being inducted into the Osage Hall of Fame includes Don Ahrens (Class of 1960), Dr. Thomas Brumm (Class of 1975), Jeff Dodge (Class of 1981) and Josalyn (Olsen) Cho (Class of 1996).
The Osage Education Foundation will have a float in the homecoming parade on Friday, Sept. 20 for the four new distinguished alumni award winners. Also riding the float will be past recipients and OEF board members.
The four new award winners will also be recognized before the Homecoming football game on Friday.
Tours of the new construction at the school will also be offered.
Members of the Osage Education Foundation said they are excited to be holding this annual event on the weekend of Homecoming.
Tickets are $15 and can be purchased at the following businesses - Home Trust & Savings Bank, First Citizens Bank, CUS Bank and Larson's Hardware Hank.
The following is a brief biography of each of this year's inductees.
Don Ahrens (Class of 1960) - Ahrens, who was raised on a farm in rural Mitchell County, attended Osage Public Schools, graduating in 1960.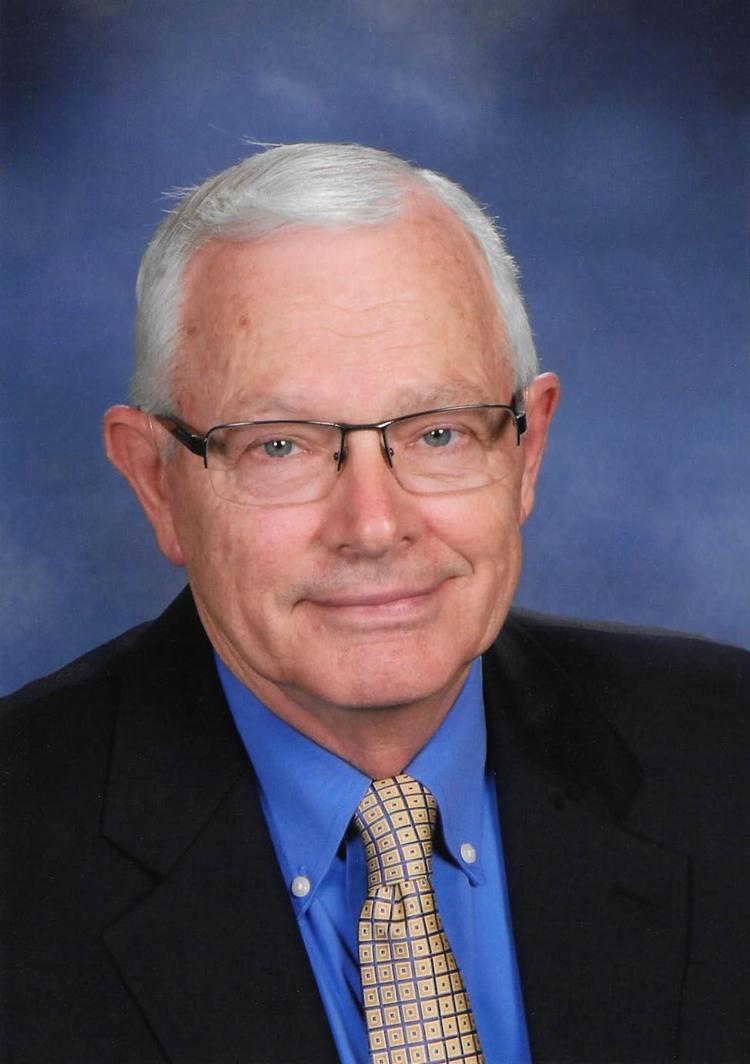 With a keen interest in agriculture, he enrolled at Iowa State University and obtained a BS in Agriculture Education the spring of 1964. He later obtained his MS and PhD from ISU in Agriculture Education and Agriculture Engineering. Ahrens taught in the Ag Engineer Department while also advising students in the Farm Operations Department at ISU.
In 1970, Ahrens took a position at Southern Illinois University where he was a professor in the Agriculture Education-Agriculture Mechanics Department. In 1972, he was named to a teaching position at Chippewa Valley College in Wisconsin, where he was later named Department Head of Agriculture.
In 1980, the Ahrens family returned to the family farm north of Osage. In 1983. Ahrens was named a seed representative for Pioneer Hi-Bred. He was instrumental in establishing both the Mitchell County Corn and Soybean Associations. Ahrens served on the Iowa Corn Promotion Board as well as the U.S. Grains Council. He has worked closely with both Mitchell County and ISU Extension. He has received many awards both in the academic and agriculture fields including two award winning teaching manuals. In 2006, Ahrens was named an Iowa Master Farmer. Over the years, Ahrens has been active with 4-H, FFA, church, extension and community boards and activities.
Don and his wife, Marylou, have 3 children. Drs. Renee (Brian) Thomas and their 3 children, Herndon, Virginia; Brad (Erica) Ahrens, Dallas, Texas, and Lisa (JR) Peterson and their 3 children, Osage.
Dr. Thomas Brumm (Class of 1975) - Brumm, born and raised in Osage, is the son of Ralph and Evelyn Brumm.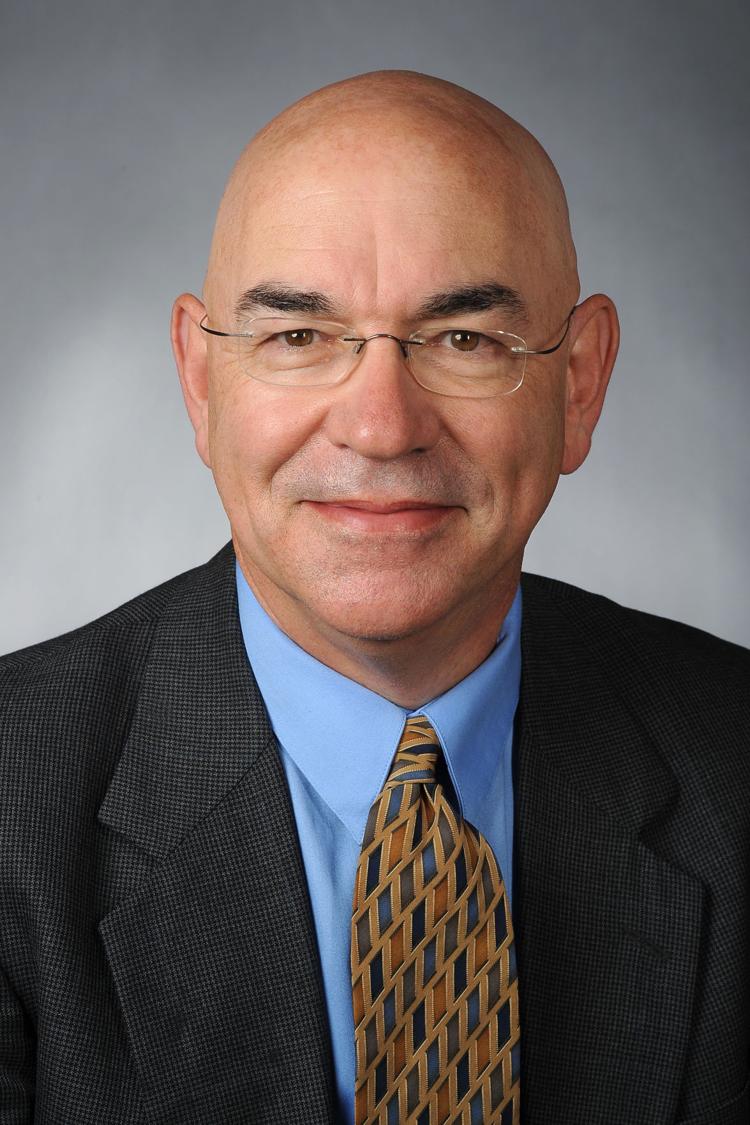 He graduated from Sacred Heart School and Osage Community High School. Brumm received a bachelor's degree from ISU and a master's degree from Purdue University, both in agricultural engineering. He received his Ph.D. from ISU in agricultural engineering with a chemical engineering minor. He worked in the seed industry before joining the ISU faculty.
You have free articles remaining.
Brumm is the Mary and Charles Sukup Global Professor in Food Security, associate professor in the Department of Agricultural & Biosystems Engineering at Iowa State University (ISU), Associate Director of the ISU Center for Sustainable Rural Livelihoods and a visiting professor in the Agricultural & Biosystems Engineering Department at Makerere University in Uganda.
Brumm's research and outreach efforts focus on postharvest technology, especially for lesser developed countries. He teaches courses in biorenewables, grain handling and processing and engineering and technology fundamentals. He is a faculty leader for ISU's student service learning program in Uganda. He is active in professional societies and accreditation organizations.
Brumm is married with two sons. He is Scoutmaster for Boy Scout Troop 140, active in his church and a member of the Knights of Columbus.
Jeff Dodge (Class of 1981) - Dodge, who was born and raised in Osage, graduated from Osage High School in 1981.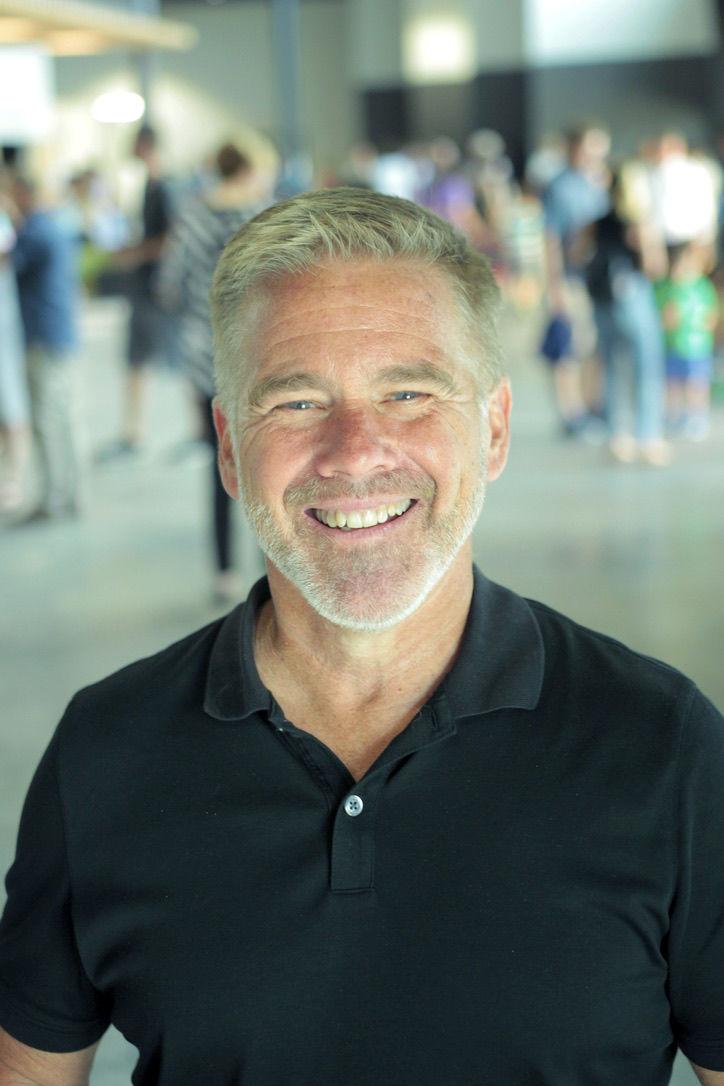 Along the way he went to UNI, then to Los Angeles for a master's degree, eventually earning a PhD.
Dodge's passion is to make seminary training available to next generation leaders. That passion has led him to create the accredited Salt Network School of Theology for men and women who are training to serve in churches located in major university communities.
Dodge also has been able to found the Hope Children's Center in Serenje, Zambia. Through HCC nearly 200 orphans are cared for and given the opportunity to go to school. At HCC, Dodge offers training for rural Zambian pastors, who might otherwise never be able to get formal education.
Dodge currently serves as the teaching pastor of Veritas Church in Iowa City. Jeff and his wife, Teresa, have four grown children and five grandchildren.
Josalyn (Olsen) Cho (Class of 1996) - Olsen Cho, daughter of Jeff and Jayne Olsen, graduated from Osage High School in 1996.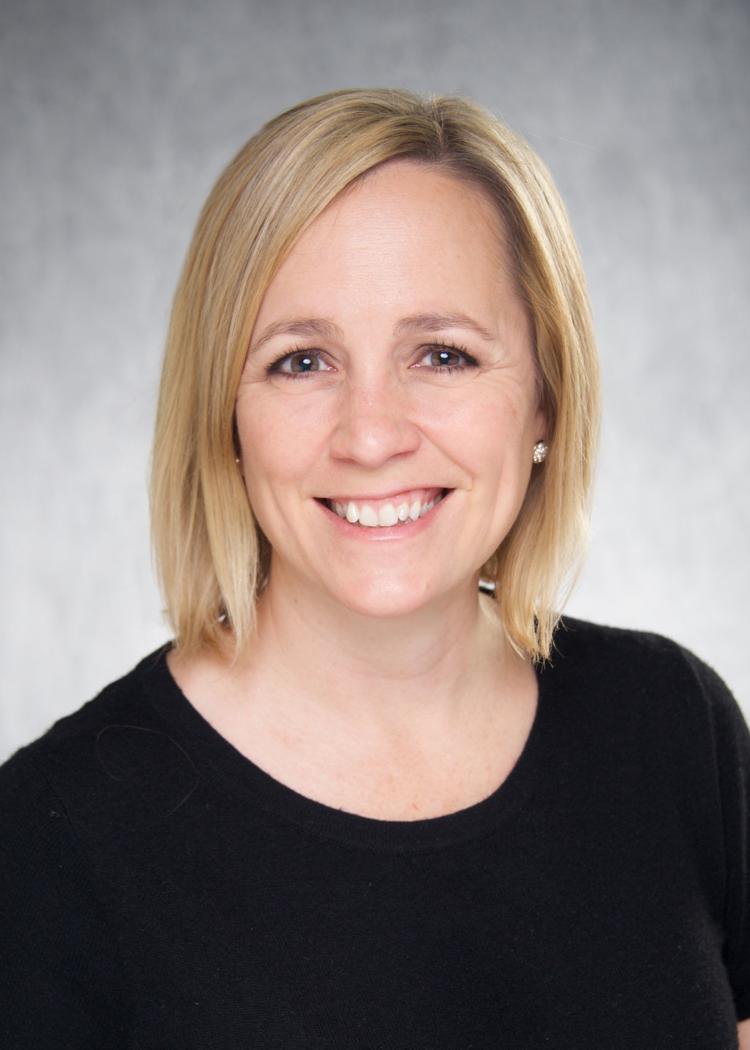 She was a National Merit Finalist and a Presidential Scholar at the University of Iowa, where she earned her Bachelor's of Science degree in Exercise Science in 1999. She subsequently graduated from the University of Iowa - Carver College of Medicine in 2003, where she was nominated to the Alpha Omega Alpha Honor Medical Society.
Olsen Cho has completed residency in Internal Medicine and fellowship in Pulmonary and Critical Care Medicine at Massachusetts General Hospital (MGH) in Boston, Massachusetts. After completing her training, she joined the faculty at MGH and Harvard Medical School, where she was an Assistant Professor of Medicine.
During her time at MGH, Josalyn served as the Vice-Chief of the Division of Pulmonary and Critical Care Medicine and the Program Director for the pulmonary and critical care fellowship. She was the recipient of both a National Research Service Award and a Career Development Award from the National Institutes of Health.
In 2018, she and her husband, Tracey Cho, were happy to relocate back to Iowa. Olsen Cho is an Assistant Professor of Internal Medicine at the University of Iowa - Carver College of Medicine. In addition to caring for patients and teaching medical students, residents and fellows, she runs a research laboratory investigating the immunological basis of asthma and influenza.
She and her husband are the proud parents of Tayson (10) and Jett (8).