LAKE MILLS — A Lake Mills woman has started a new business focused on helping people feel beautiful.
Here's a list of event cancellations, due to the coming winter storm. Keep checking back for additional information as it becomes available: 
Osage/Riceville School Superintendent Barb Schwamman has received a lot of state and national recognition recently, particularly for promoting…
A new online research tool, known as AEA Scout, has been launched by Iowa's Area Education Agencies and ensures that students and families hav…
The Osage Middle School recently released its first quarter honor roll.
North Iowa Woodcarvers Guild will meet Jan. 20, at 7:30 p.m. at the Buffalo Creek Activity Center, Titonka, IA. The evening's project will be …
Petunias & Pixie Dust Boutique of Osage is the winner of the SBDC's statewide December Small Business of the Month Award.
Barb Francis, chair of the Mitchell County Board of Supervisors, set forth new rules for anyone wanting to address the board during the public…
Osage High School graduate Emma Williams was in second grade when her father was diagnosed with ALS.
Those who love the pizza, broasted chicken and other menu items at Kwik Serve in Osage soon will be able to sit down and enjoy them on site ra…
Lieutenant Jeremiah Johnson representing the Osage Police Department at the Jan. 6 Osage City Council Meeting, asked the council to approve a …
An unforeseen conflict with the performance date has prompted the Fine Arts Council of Mitchell County to cancel its "Messiah" production this year.
Karla Mitchell, of Town & Country Insurance Agency, recently achieved status as an ICAP Certified agent, a recognition bestowed upon 10 Io…
Laurel Burrington of Osage was named to the Bradley University Fall 2019 Dean's List.
Wartburg College has recognized 472 students who were named to the 2019 Fall Term Dean's List.
Mitchell Soil and Water Conservation District has hired two new employees.
Singers in North Iowa and southeastern Minnesota will have the opportunity to perform Handel's "Messiah," on Sunday, March 22 at Sacred Heart …
Osage Community High School's senior class of 2020 is starting their second semester with 10 fewer seniors, all of whom chose to graduate early.
MCRHC Electronic prescriptions
A public hearing was set for 8:45 a.m. Jan. 28  on a county ordinance that will establish five voter districts in Mitchell County for the gene…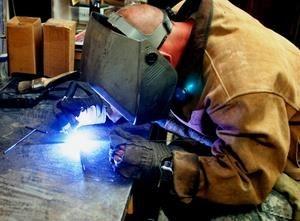 J & J Machining, Welding & Fabricating
The more names that appeared in Mitchell County Press stories, the better, it appears. We looked at our website to determine which 10 stories …
The North Central Iowa Genealogical Society will meet at 1:30 p.m. on Jan. 11 at the NCIGS Library, Masonic Temple, upper level at 75 S. Georg…
The Mitchell County Historical Museum unveiled its newest display recently, "Christmas Memories."
In an audit report released last month by CliftonLarsonAllen LLP, revenues for the Mitchell County Regional Health Center in Osage totaled $29…
The Mitchell County Board of Supervisors has approved its budget meeting schedule for Fiscal Year 2021. 
South Square in St. Ansgar recently received a call from Horizon Foods/Post Consumer Brands from the Better Together Foundation informing the …
Food, door prizes, crafts and The Apron Lady were only a few reasons why the Foster Grandparent Program Winter Dinner was such a success last week.