U.S. Rep. Ashley Hinson, who has repeatedly called for targeted pandemic relief, is taking a wait-and-see approach to President-elect Joe Bide…
Iowa's Republican U.S. House members, Ashley Hinson, Mariannette Miller-Meeks and Randy Feenstra, voted against impeachment.
New polling shows that nearly half of American voters think the 25th Amendment should be invoked to remove President Donald Trump from office …
Freshman Iowa 1st District Congresswoman-elect Ashley Hinson, who has said she sees no path to victory for President Donald Trump, expects the…
Ashley Hinson, who will be sworn in as Iowa's 1st District congresswoman Sunday, is calling $600 stimulus checks "a good start" but expects ma…
CORRECTION: This story has been changed to reflect the correct spelling of former Secretary of State John Kerrey's name.
This Christmas season will look much different for two longtime neighborhood friends this year.
Kathy Falk has given a lifetime of service to North Iowa, including nearly four decades to her community of St. Ansgar as an EMT.
My favorite Christmas was when I was 6 years old I was with my dad and his wife Tracy and her kid Sophia and I were making cookies. My dad and…
One of my favorite Christmas memories is Christmas 2020. We are going to Montana to see my grandparents Mimi and Papa. They own a cabin on Bri…
My favorite Christmas memory is when one time me and all my family went sledding but there is a different part my grandpa was pulling the sled…
The county is considering contingencies for the paving of Kirkwood Avenue.
Congresswoman-elect Ashley Hinson is "open" to changing the retirement age but says other steps must be taken to preserve Social Security for …
Santa Claus is coming to the Osage Public Library on Dec. 16.
A complaint  received by county attorney Mark Walk concerning a county resident that had several unlicensed vehicles and considerable amount o…
A Stacyville man was flown by MercyOne Air Med to the Mayo Clinic in Rochester, Minnesota, after sustaining serious injuries in a Tuesday acci…
The Osage Senior Citizens Center continues with home delivery meals as well as curb-side pickup, Monday thru Friday.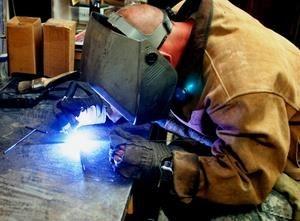 J & J Machining, Welding & Fabricating
The Osage Senior Citizens Center continues with home delivery meals as well as curb-side pickup, Monday thru Friday. 
In 2019, Alec Amundson and his brother-in-law Adam Norby began researching the possibility of double cropping in Mitchell County.
Housing incentives , bridge postings, and COVID-19 precautions headlined the Mitchell County Supervisor's Dec. 1 board meeting.
U.S. Rep. Abby Finkenauer, who has personal and political connections to President-elect Joe Biden, is being considered for secretary of labor…
Republican leaders who hold majorities in the Iowa House and Senate for the next two years on Tuesday announced the list of legislators they h…
Byrnes is the general manager of Osage Municipal Utilities and previously was a three-term Republican representative in the Iowa House.
Mitchell County residents will see new signage near bridges spanning the highways and byways of the county.