No North Iowa public safety agency that spoke to the Globe Gazette is requiring its staff to be immunized.
On March 18, family members gathered for the first night of Osage Community High School's variety show.
Competing policies over the use of a county vehicle sparked debate at the Mitchell County Board of Supervisors meeting on Tuesday.
Mitchell County Auditor Rachel Foster will be joining Iowa Secretary of State Paul Pate and auditors across the state in encouraging Iowa high…
U.S. Rep. Ashley Hinson likes public health money, unemployment, but decries other spending in COVID-19 relief bill.
"We as pastors weren't trained for this, and we had to learn things we weren't trained to do."
A former MercyOne-affiliated doctor is suing MercyOne, the Mitchell County Regional Health Center and its CEO Shelly Russell, claiming he was …
DES MOINES — It's unlikely any minds were changed, but in an effort to promote civil discourse, Iowa 1st Congressional District Democrats took…
For Mitchell County, home to 10,600 people, and right on the Minnesota border, the worst month of the COVID-19 pandemic was this past November. 
County library directors and staffs have improvised and worked diligently to provide safety and services for their patrons during the ongoing …
Starting Monday, hospitals, clinics and pharmacies can start vaccinating those under 65 who the CDC says have an increased risk for severe ill…
MARION -- Saying it should be "easier to vote legally and harder to cheat," U.S. Rep. Ashley Hinson voted against a campaign finance and voter…
The Osage Lions Club is continuing to support many organizations and projects in the community and surrounding area despite not meeting in-per…
U.S. Rep. Ashley Hinson plans to vote against a COVID relief bill making its way through Congress if it includes a provision to raise the fede…
WASHINGTON, D.C. -- In the wake of Gov. Kim Reynolds' decision last Friday to drop a statewide mask mandate and relax social distancing rules,…
Since the start of the new school year, North Iowa Area Community College has worked to give students more opportunities in their fields of st…
Mount Mercy University has released its Dean's List for the fall semester.
Allen College has released its Dean's List for the fall semester. 
Area superintendents don't agree with Senate File 159 – a bill that would use taxpayer money to give public school students scholarships or vo…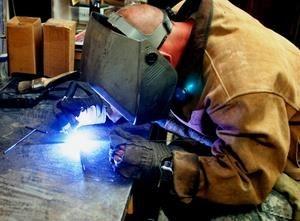 J & J Machining, Welding & Fabricating
Hinson, a Republican just starting her first two-year term for Iowa's First District, said in her election night acceptance speech in November…
Pivot Bio's "Proven" is continuing to make inroads into local corn production.
Chris Edgington has a lot to look forward to in 2021.
U.S. Rep. Ashley Hinson, who has repeatedly called for targeted pandemic relief, is taking a wait-and-see approach to President-elect Joe Bide…
Iowa's Republican U.S. House members, Ashley Hinson, Mariannette Miller-Meeks and Randy Feenstra, voted against impeachment.
New polling shows that nearly half of American voters think the 25th Amendment should be invoked to remove President Donald Trump from office …