Graduating from college is a major accomplishment and milestone in anyone's life. Graduating from college magna cum laude is something that sh…
The Osage Public Summer Library Program, Imagine Your Story, was a new experience for all this year.
The Osage Senior Center is continuing to deliver meals to those who need this service during the COVID-19 outbreak.
Nearly $1.8 million of that will go toward wastewater treatment. 
Despite the unusual circumstances surrounding this year's Mitchell County Fair -- and county fairs all over the country -- scores of kids stan…
Mitchell County Supervisors approved 2-to-1 the second reading of an "Ordinance providing for the Division of Taxes Levied on the taxable prop…
Due to the ongoing coronavirus, Mitchell County Extension and Outreach, and the Mitchell County Fair Board created a safe environment so 4-Her…
With the COVID-19 slowdown in activities and limited socializing, ongoing work at the log house, located at the Mitchell County Fairgrounds, s…
The Mitchell County Mountain Goats bicycle club has been working since fall to build and open two new single-track off-road bicycle trails in …
Carson Marcks of the Mitchell County Outlaw 4-H Club, and Kayelea Parks of the Osage High Tower 4-H Club, both had projects selected for Iowa …
The Mitchell County Mountain Goats had selfish reasons for wanting to complete two new single track off-road bike trails in the county.
Construction will soon be complete for the Osage Agriculture Greenhouse at Osage High School.
Osage Bowl and Rivals Sports Bar & Grill was only open for a few months before it had to shut down due to the COVID-19 pandemic.
The "Human Etch A Sketch."
COVID-19 has taken a toll on many downtown business districts throughout Iowa.
County Attorney Mark Walk conferred with the Mitchell County Board of Supervisors on the issue of abandoning a right-of-way in Little Cedar du…
The Osage Community School Board met at its regular July meeting last night (July 20). Much discussion was had around the Return To Learn Plan…
Before turning the district's plan for students this fall, the Osage School Board approved several measures.
Merri-Land Community Christian Preschool in St. Ansgar has hired a new director and lead teacher, Rylie Hansen.
Today is the start of the 149th Mitchell County Fair. However, it's not the county fair area residents have become accustomed.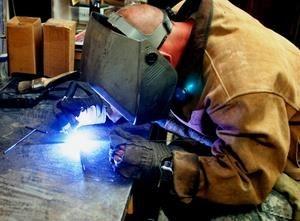 J & J Machining, Welding & Fabricating
Caleb Bushbaum, of Osage, graduated Magna Cum Laude with a Bachelor of Arts in Biology from Wartburg College. 
Many Iowa educators are asking for the flexibility to employ more -- or even exclusive -- online learning until the new coronavirus pandemic i…
Editor's note: At the request of councilor Judy Voaklander, a sentence in this story has been modified to better reflect the comparison of cir…
The Mitchell County ISU Extension office has announced that 4-H and FFA members who have participated in the Mitchell County Fair will be able…
Ashley Hinson, the Republican candidate in eastern Iowa's 1st Congressional District, lifted passages of text for her campaign website from ot…
The 2020 Mitchell County Fair will not only be scaled back due to coronavirus concerns, but it will be a mix of live, on-ground events as well…
At the July 14 Mitchell County Supervisors meeting, County Engineer Rich Brumm announced that Jackson Knudson will become the county's new ass…