Jordan Crosser, of Iowa City and formerly of Osage, was one of more than 1,800 University of Iowa students to celebrate earning their degree f…
Two cases of novel coronavirus (COVID-19) have been confirmed in Mitchell County. These individuals are both middle-age adults (41-60). Accord…
Many school activities have had to be canceled due to the new coronavirus, but one program at Osage High School still going strong is the scho…
The Mitchell County Food Bank has a different way they're handling things during the coronavirus outbreak, but they're still here for those in need. 
During a time when kids have to stay home from school because of the coronavirus many parents are learning what it's like to have their kids h…
The seventh annual Grocery Cart Races as part of National Ag Week went a little differently this year.
The Osage Senior Center is closed to dining at the Senior Center, but we are still delivering meals to those that are home bound.
Northwood businesswomen Jane Podgorniak has announced her candidacy for election as Iowa House Representative for District 51, encompassing Wo…
Osage Women's Connection meeting for April 7 has been canceled.
In a memo posted online to its members, the Cedar River Complex Board of Directors provided an update on its operations and dues.
The Osage City Council held its first electronic meeting on March 23, to comply with the state's directive to cut down on the size of assembli…
Brad Farmer saw a need in the community because of the coronavirus, and decided to donate one of his hogs to a family in need. 
Osage Community Daycare is taking the necessary precautions and staying up to date with DHS to keep the communities' children safe. 
As of March 27 there are currently 179 cases of COVID-19 in Iowa. There has been one death in Dubque County. Currently there are no cases in M…
If or when COVID-19 comes to Mitchell County the Mitchell County Regional Health Center (MRCHC) and Mitchell County Public Health have plans s…
A New Haven area man was taken to the hospital for observation after reporting hearing gun shots on Thursday, according to the Mitchell County…
Here is a list of public events that have been changed or canceled due to the threat of coronavirus; keep checking back for updates. If you ar…
Considering the ongoing situation regarding the COVID-19 virus, adjustments are being made to this year's livestock identification process and…
Many non-essential Iowa businesses will remain closed through April 7, an extension of one week announced Thursday by Gov. Kim Reynolds.
The State of Iowa is asking certified nursing assistants who are interested in assisting acute or long-term care facilities that become overwh…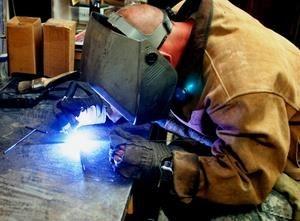 J & J Machining, Welding & Fabricating
Hy-Vee Inc. is giving a front line employee appreciation bonus to all of its part-time and full-time store employees.
Friday the 13th turned out to be a lucky day for kids at the fourth annual Lincoln Elementary Parent-Teacher Organization School Carnival.
CG Public Health, the City of Mason City and MercyOne North Iowa will hold a weekly press conference on Wednesdays to provide the public with …
YSS Francis Lauer will be available via telehealth for behavioral health services and medication management during the COVID-19 pandemic.
Many students rely on the breakfast and lunch meals they're served during the school day. That's why during this month-long halt to classes du…
With Gov. Kim Reynolds recommending a month-long halt to classes in hopes of slowing the coronavirus down on March 16, Osage Community Schools…
Chair Barb Francis opened the March 17 meeting of the Mitchell County Board of Supervisors by asking those who don't normally participate in t…