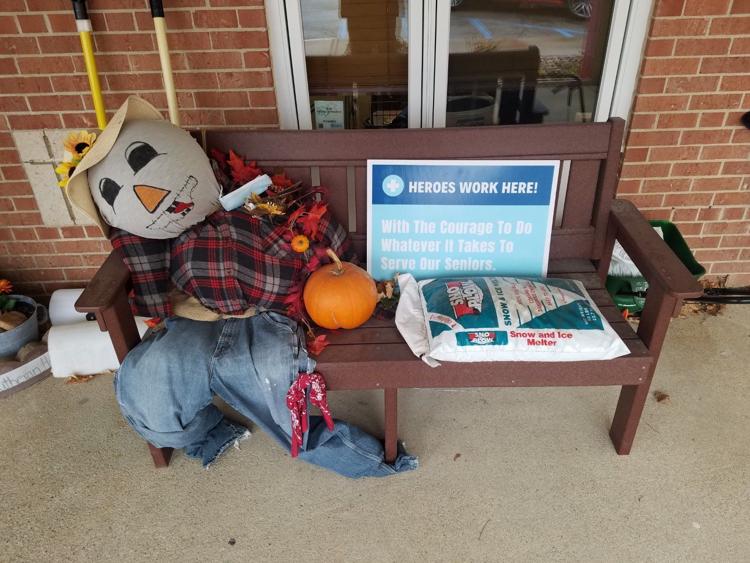 Administrator Hunter Lauritsen describes staff at Faith Lutheran Home in Osage as heroes.
"That's a given at this point," he said. "They've put themselves at risk. Most of them have gotten sick just taking care of people."
According to Lauritsen, a few had to be admitted to the emergency room. One worker who spent last week in ICU is recovering, slowly, and has been upgraded to the ER.
The entire 60-bed facility is recovering, though there has been one additional death since last Thursday, raising the toll to 13.
"We were actually released by Public Health on Friday," Lauritsen said. "We will no longer be in outbreak status. Almost all of our staff have returned to work. There are a lot of people who are still tired. It's an extra effort when you don't feel well.
"I'm still dealing with some of the consequences of getting sick."
A week after COVID-19 hit the home on Oct. 8, its struck Lauritsen as well. With the unknowns related to the coronavirus, with symptoms varying from person-to person, one never knows when it could turn deadly.
One thing scientists and doctors fear is a mutation. This is what happened during the Great Influenza outbreak in 1918. The spring of that year was bad, but by the fall the disease had changed. It became the worst pandemic since the Great Death.
And there has been nothing until 2020 that comes close to the Great Flu. Many say an effective vaccine would be a Godsend. It was one thing they did not have in 1918.
"I'm getting to the point where I can finally catch my breath," Lauritsen said of his own case of COVID-19.
He had an intense fever with chills.
"It's probably the coldest I've ever felt in my entire life," he said. "Almost everyone I've seen has had extreme exhaustion. I was lucky."
The medical community forecasts the coronavirus to get worse. Cases are already increasing.
"It sounds like a lot of places are starting to lock back down again," Lauritsen said. "A lot of businesses are preemptively making the decision themselves. Hopefully we can get it out of our community. It will probably be awhile."
Jason W. Selby is the community editor for the Mitchell Country Press News. He can be reached at 641-421-0578, or by email at jason.selby@globegazette.com.
Be the first to know
Get local news delivered to your inbox!