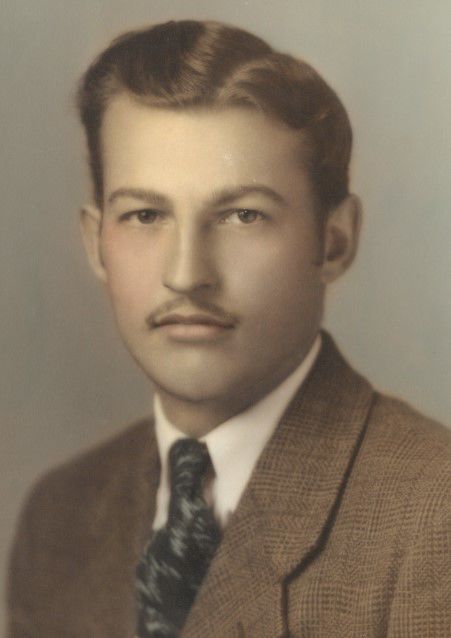 October 24, 1924 - November 7, 2020
OSAGE-On Saturday, November 7, 2020 Eugene Nikolas of Osage, Iowa passed away at Osage Rehabilitation and Health Care with Hospice at his side at the age of 96.
Eugene Bernard Nikolas was born on October 24, 1924 to Edwald and Marie (Marzen) Nikolas in Marble Rock, Iowa. He attended schools in Marble Rock, Roseville, and Charles City, Iowa. He attended Charles City High School for three years and then stayed home to help on the family farm. He earned an Honorary High School Degree at Veterans Day November 2000 Ceremonies in Osage, Iowa from Charles City High School. Eugene served in the United States Army from 1946 – 1948 obtaining the rank of T-5. He was a cook while stationed in Kobe, Japan. He received an honorable discharge in May of 1948.
On December 12, 1949 he married Jean Eikenberry Stephens in Coeur d'Alene, Idaho. He worked as a cook and waiter in several restaurants, before he eventually farmed for a few years, and then he became a carpenter. He worked for Nordas American Homes for a number of years building many homes across the Midwest. Eugene then decided to go into business for himself which he named "Have Hammer Will Travel".
Eugene and Jean were the proud parents of LaWanna (James) McSweeney, Eddie (Sheryl) Nikolas, Rhonda Kramer, and Robin Nikolas, Leonard (Louella) Stephens and Chester (Carolyn) Stephens.
Eugene was a member of Our Savior's Lutheran Church, Experimental Aircraft Association, national Turkey Federation, VFW, American Foreign Legion, and Disabled Veterans Association. He was an avid hunter and always shared many stories about wildlife. His pride and joy was his Piper J3 Cub Airplane that he restored and flew for many years. It was an awesome experience to fly with him. He received the Soil Conservation Award in 1981, the Wildlife Farmer Mitchell County Award in 1988 and the Conservation award in 2010. His Ultimate award came in 2018 when his property was sold and became "Robin's Nest Wildlife Area" in honor of his youngest daughter Robin Nicole who died at the tender age of 12 of cancer. The area is open to the public for hunting and other recreational activities. His Home, the little log cabin, was moved down the road to a lot by the Cedar River. A perfect spot for new memories to be made with a new family.
Eugene moved into Apple Valley Assisted Living after several years of help at his home from Mitchell County Home Health Care. In March of this year he was moved to Osage Rehabilitation and Health Care, due to his declining health. He dealt with Dementia which was hard not only on him but those who loved him. It was amazing to see what he could remember and what seemed to have disappeared. He will be missed for his sense of humor, his many stories, and his gift of gab with anyone. He was a man full of so much character. He will be missed.
Eugene and Jean were the proud grandparents of seventeen grandchildren, twenty-five great-grandchildren and several great-great-grandchildren.
Eugene was preceded in death by his: parents; wife, Jean; son, Eddie; daughter, Robin; two grandchildren, KayAnn and David; siblings, Pauline, Edwald, Francys, Clair, Leo, Earl, Donald, and Bette; brothers-in-law, Charlie, Karl, Russell and sisters-in-law Edna, Violet and Irene.
He is survived by his: two daughters, LaWanna (James) McSweeney and Rhonda Kramer; daughter-in-law, Sheryl Nikolas (Lynwood Hardy); sisters-in-law, Jeannette Nikolas and Beverly Nikolas.