The Iowa High School Athletic Association (IHSAA) released the team assignments for the co-ed state qualifying track and field meets scheduled…
Like many scholastic professions, the name for those who work in a school's kitchen has changed over the years. Lunch ladies are now called nu…
Farmers National Company, the nation's leading farm and ranch management and brokerage company, announced that Randy Mitchell was recently rec…
The Mitchell County Emergency Management Agency (EMA) is conducting a public survey of residents for the county's Hazard Mitigation Plan.
A job interview can be one of the most important moments in a person's life.
For the first quarter of 2021, the Board of Directors of OmniTel Communications has awarded grants to several local organizations.
At the previous Board meeting on April 6, Supervisor Jim Wherry brought to the public's attention how the county home would soon be demolished.
For two hours last month, Dean Sponheim imparted what knowledge he could about agriculture to a group of Nevada, Iowa, FFA students. 
Riceville senior Drew Fox has decided to stay in North Iowa to wrestle.
Eric Goddard credits much of this season's early success to time spent on the golf course when his players were in elementary and middle school.
Nuisance property. Noxious, nuisance weeds.
Iowa City West played host to around 30 schools Monday night, acting as kind of a last chance qualifier before the Drake Relays on April 22.
Despite the cold and the wind, the Osage boys and Central Springs girls golf teams earned wins on Monday night in Osage.
Emma Williams of Osage is one of four Wartburg College seniors whose work will be showcased during the college's annual Senior Exhibit current…
The Cedar River Complex in Osage has announced it will be offering a new program – sand volleyball.
The Osage softball spring youth camp will take place on Saturday, April 25. Forms must be signed and returned to Ryan Huffman at the Osage Mid…
Hampton-Dumont-CAL hosted varsity girls track Friday, competing alongside area teams: Osage, Charles City, West Fork, and Northwood-Kensett.
Many area teams were in action on Thursday night.
During the month of April, Mitchell County Regional Health Center is offering free child development screenings.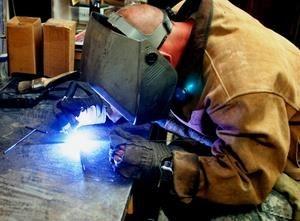 J & J Machining, Welding & Fabricating
Are you a student who enjoys photography?
United Way of North Central Iowa, which serves Mitchell County, has finalized its Campaign 2020.
Crisis Intervention Service is coordinating events throughout the area in honor of National Crime Victims' Rights Week (NCVRW), April 18–24, t…
While English teachers point young readers to books, school librarians keep watch of the storeroom. Last week, they were celebrated for this u…
At the young age of 84, Sheral Tumilson is going back to school.
When Scott Halbach was growing up in Osage, he was a typical small town kid who always believed life in a larger city would be better, more exciting.
The No. 1 golfer for the Saints signed her letter of intent on Wednesday to play golf at NIACC next year.