Take a breath, Garner. That ballgame was a doozy.
The Mason City girls basketball team pulled within six points of tying the game late in the fourth quarter of Saturday's game against Ankeny C…
U.S. Rep. Ashley Hinson, who has repeatedly called for targeted pandemic relief, is taking a wait-and-see approach to President-elect Joe Bide…
It was a proud day as I was sworn into my second four-year term as the Senator of District 26 in the great state of Iowa! Having my family at …
Nicholas Fox is 25 pounds heavier than he was last February, and he couldn't be happier about it. 
Vaccinations are coming to essential city workers in Osage. They arrive as a wave of COVID-19 has spread across Mitchell County.
The Osage Chamber of Commerce is anticipating a busier year than 2020.
Iowa 4-H will be holding a Zoom interactive workshop from 8:30 a.m. to 12:30 p.m. on Feb. 26.
Even though COVID vaccine is becoming available, there is still risk of exposing others.
After a lengthy discussion at the Mitchell County Supervisors meeting on Jan. 12, the Board voted to table a decision on creating the position…
With a winter storm bearing down on Iowa, and blizzard-like conditions expected across much of the area on Thursday night, area sports teams h…
I don't know about you but I am ready to move on from the political quagmire in which our nation has found itself in recent months. Rarely, if…
Iowa's Republican U.S. House members, Ashley Hinson, Mariannette Miller-Meeks and Randy Feenstra, voted against impeachment.
Osage middle school teacher Ryan Huffman's classes stand for the Pledge of Allegiance.
According to a press release, the Osage Senior Center continues to be closed to dining in until March 1.
In Riceville, history is now regularly being made on the basketball court. 
According to a press release from Kirkwood Community College, Kate Mostek has been named to the dean's list for the fall 2020 semester.
The Clear Lake boys basketball team earned a win over Charles City and many area teams competed on the mat and the court on Tuesday night.
Marie Boyd believes that educating students in high schools such as Osage will help increase jobs in farming operations focused on local food. 
Poor water quality kills humans.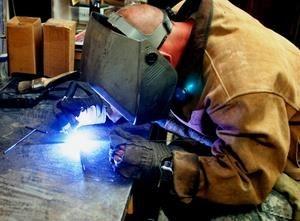 J & J Machining, Welding & Fabricating
For Osage senior Danielle Johnson, the number 1,000 has some meaning.
Much like the first go around, the Top of Iowa East conference rivalry didn't disappoint on Tuesday night in Mason City.
For the first time in a long time, the Riceville girls basketball team is in first place. 
The Clear Lake girls basketball team earned a win over Forest City, Osage boys basketball beat Belmond-Klemme and many area wrestling teams co…
As the new year begins, the  Iowa high school wrestling postseason is fast approaching. With the district tournament only a month away, the ar…