Starting Monday, hospitals, clinics and pharmacies can start vaccinating those under 65 who the CDC says have an increased risk for severe ill…
North Iowa, your nightmare is over. 
MARION -- Saying it should be "easier to vote legally and harder to cheat," U.S. Rep. Ashley Hinson voted against a campaign finance and voter…
On March 15, 4-H will host a bake-off open to students fourth grade through 12th grade. The event will be held via Zoom from 6:30-8 p.m.
On March 3, Osage Mayor Steve Cooper presented a plaque to Valent BioSciences at its facility on the southeast edge of town in commemoration o…
At the Osage City Council meeting on March 1, funding for the Cedar Summerstock Theatre was considered and approved.
Minnesota State University in Mankato has named Justin Marcy of Osage to its 2020 fall semester dean's list.
Elderbridge of Mason City has advised that the Osage Senior Center will now reopen May 1 to dining in.
On March 14, the Sacred Heart Building Committee will host a St. Patrick's Day drive through supper at the Sacred Heart Church Hall from 4-6 p.m.
Tres Amigos recently requested the City of Osage close Chase Street for an event on May 1, running from 5-9 p.m.
Vengeance takes patience. 
In February, the rover Perseverance landed on the surface of Mars, coming to rest on what scientists believe was once a river delta.
Jesus often stayed at the home of three siblings, Mary, Martha and Lazarus, in Bethany when He would visit Jerusalem.
The Osage Public Library is celebrating Read Across America Day, which is March 2 this year, with a full week of activities from March 1 to March 7.
The Iowa girls high school basketball season is coming to a close with just two teams, St. Ansgar and Clear Lake, still in the hunt for a stat…
On Feb. 24, Mitchell County Home Health and Public Health held another successful COVID-19 vaccine clinic.
The Mitchell County Board of Supervisors continues to discuss construction of a county maintenance garage. While a decision has yet to made, c…
During the day, Nasvy Cibrian attends high school in Osage. At night, the junior takes time out of her evenings to deliver food across Mitchel…
Before the exercise begins later in March, the Cedar River Complex will host a root beer float day from 3:30-6 p.m. on March 9. Cost is $2 per…
On Wednesday afternoon in Waterloo, Charles City bowling coach Doug Bohlen gave his grandson a big hug under the lights of Cadillac Xtreme Bow…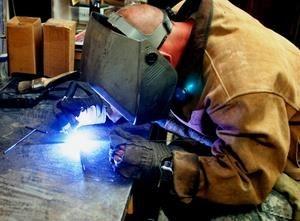 J & J Machining, Welding & Fabricating
Like other energy providers such as Cedar Falls Utilities and MidAmerican Energy, Osage Municipal Utilities is asking customers to conserve na…
LifeServe Blood Center is seeking blood donors as possible inclement weather continues.
St. Ansgar expected to make it back to the state tournament. Now that it's here, the Saints are ready for another go-around.
At the Feb. 23 meeting of the Mitchell County Board of Supervisors, engineer Rich Brumm provided input for the long-awaited decision between r…
The Drake Relays are back, and for the first time in what seems like forever, North Iowa's spring sports season is about to begin. 
The St. Ansgar girls basketball team is headed back to the state tournament.
St. Ansgar girls basketball defeated Turkey Valley at the regional championships, 56-46, in New Hampton on Wednesday, moving them along to the…