A St. Angsar man and his son were arrested Friday morning for their alleged involvement in the U.S. Capitol riot on Jan. 6.
One day during batting practice at the start of the season, with winds gusting around 50 miles per hour, Mason City Newman Catholic leadoff hi…
Newman Catholic Knights baseball took on the St. Ansgar Saints, beating them 11-2 at a game in Mason City on Friday, June 11.
Everyone has a story to tell.
Mitchell County will soon become a Broadway of sorts.
The Leeman Education Center's grand opening will take place Saturday (June 19) at the Cedar Valley Seminary.
You can't say that Cedar Summerstock Theater doesn't adapt.
Several local students recently graduated from Buena Vista University in the spring of 2021. Local students were also named to the dean's list…
Morningside College recently named Jack C. Sievert of Saint Ansgar to its spring semester dean's list. Sievert is carrying a GPA of 4.00.
Several local students graduated from Iowa State University this spring. The list includes:
More than 10,500 Iowa State University students have been recognized for outstanding academic achievement by being named to the spring semeste…
Ten area students recently graduated from the University of Iowa. The list includes:
Applications are now being accepted for the Burnham-Markham P.E.O. Scholarship. Women who have completed at least their first year of college,…
A run/walk is coming to Osage on Saturday, July 3. The On the Run for Education fun run will be held at the Sawyer Field Track. There will be …
The Mitchell County Cattlemen's Board is seeking the 2021 Beef Queen.
The Mitchell County Historic Preservation Association will host the 11th Summer Solstice Garland poetry reading at 2 p.m. on Sunday, June 20.
On June 26, Limestone Brewers will host comedian Dan Bublitz Jr.'s "Dan on the Run" comedy tour.
At the June 8 Mitchell County Board of Supervisors meeting, the use of the American Rescue Plan Act to help fund the county maintenance garage…
The championships just keep rolling in at Osage.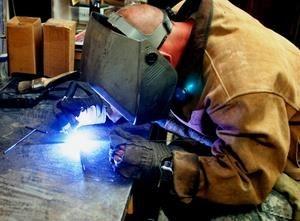 J & J Machining, Welding & Fabricating
Osage athletes have again brought home an Iowa State Championship. This time the sport is trap shooting.
Mitchell County Conservation will be holding a sustainable living class called Canning 101 from 9 a.m.-noon on June 19.
The Newman Catholic baseball team traveled to Dowling Catholic on Saturday and took home one win and one loss.
Grace is something not talked about much nowadays, even from some pulpits. But grace is a very important part of salvation. We sing songs abou…
Every so often, the members of the Fine Arts Council of Mitchell County sit and consider why they do what they do. Most organizations plan. Ap…
In recent years, by popular opinion, Spring Park in Osage has received a makeover.
In Mark Twain's iconic novel, Huckleberry Finn traverses the Mississippi by raft. When Andy Taets was a child, the waterway was the Cedar Rive…