Before riders biking through Mason City can enjoy the miles long High Line Trail, there are still multiple hoops for city officials to clear.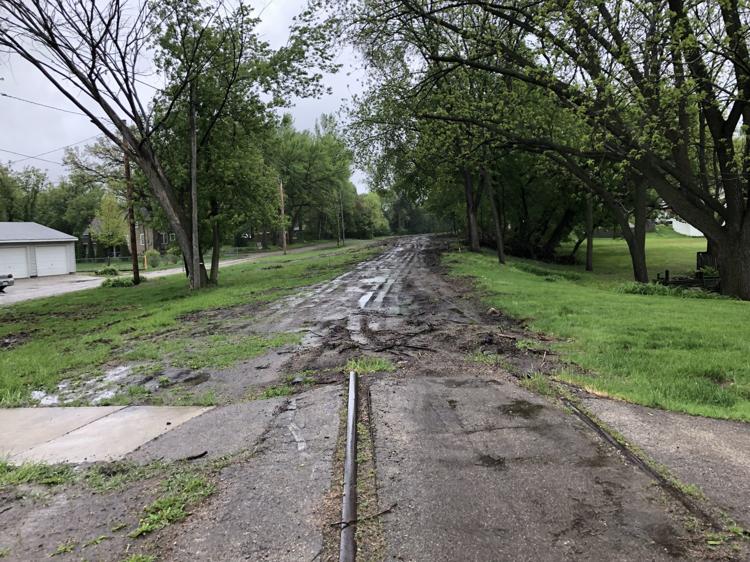 Land transfers need to happen. Crossings have to be implemented. There is grading to do. 
And additional private funding must be acquired. 
According to City Administrator Aaron Burnett, the cost for the full length of the trail will require securing "significant additional private funding to match the public funding committed to the project."
As it stands, there has been more than $40,000 awarded in grant money, including $10,000 grants from: The David and Phyllis Murphy Foundation, First Citizens Bank, the Hanson Foundation and Mason City Clinic. 
Approximately $1.7 million was spent to secure three tracts of land along the southern section of the High Line Trail while no more than $5,200 went to WKHS to inspect and analyze the structural integrity of four existing bridges on the trail before those bridges are incorporated into the system.
You have free articles remaining.
Burnett said it's hard for city engineers to estimate overall cost because better numbers are needed for construction.
He added that part of the price tag depends on what kind of trail the community will want. 
"Right now we are planning on a lime chip finish unless funding is available to pave the trail," he said.
The back track portion of the trail is what still needs to be transferred, but city officials are working closely with Union Pacific Railroad officials to move through the process.
The land came from Iowa's Natural Heritage Foundation but the organization got the property from the Union Pacific Railroad in late February.
When city council approved the southern purchase in March, there was a target date to purchase the northern segment "sometime this summer." Now the language has shifted, slightly, and the city is aiming to acquire the back track "before winter."
At a city council meeting in June, Burnett did acknowledge that the city budgeted for the purchase and the beginning of the work but that private funding and grant funding would also need to be collected to get the trail completely open.
What a Globe Gazette News+ membership can do for you:
A deeper examination of local issues than you'll find anywhere else.
Two products in one – not everything that's in the print edition of the Globe Gazette is on our website, and not everything on our website is in the print edition.
Access to newspapers.com archives dating back two years.
The ability to carry your local news with you and receive alerts instantly as news unfolds.
Advertising that frequently gets you deals you won't find anywhere else.