An injured gosling is on its way to recovery, thanks to the efforts of attentive, local cyclists.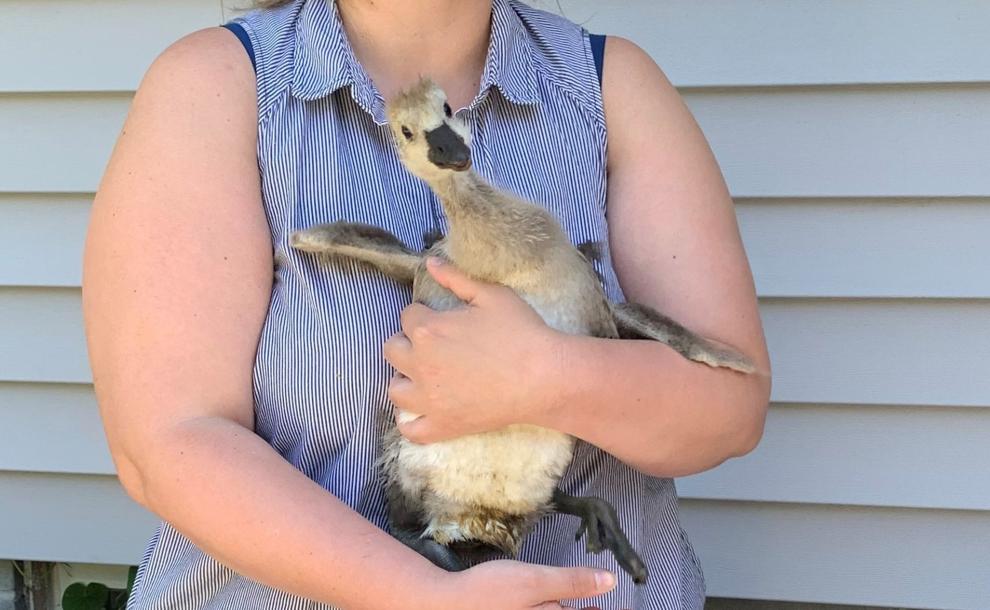 Mo and Erica Abdi were riding their bikes one evening near Ventura Marsh in late June, when they noticed something amiss with a young goose standing near a popular fishing spot along Clear Lake.
The bird was hopping on one foot and shivering. It also appeared to be much smaller than its siblings. As the daylight started to fade, the Abdis grew more concerned for the distressed animal, and decided to intervene.
"The sun was setting and it was getting darker," said Mo, who is a doctor at MercyOne North Iowa. "I felt really bad for this baby bird. Ever since I raised a Japanese Quail while in medical school, I have been fond of most birds. They have interesting personalities and are more intelligent than we give them credit [for.]"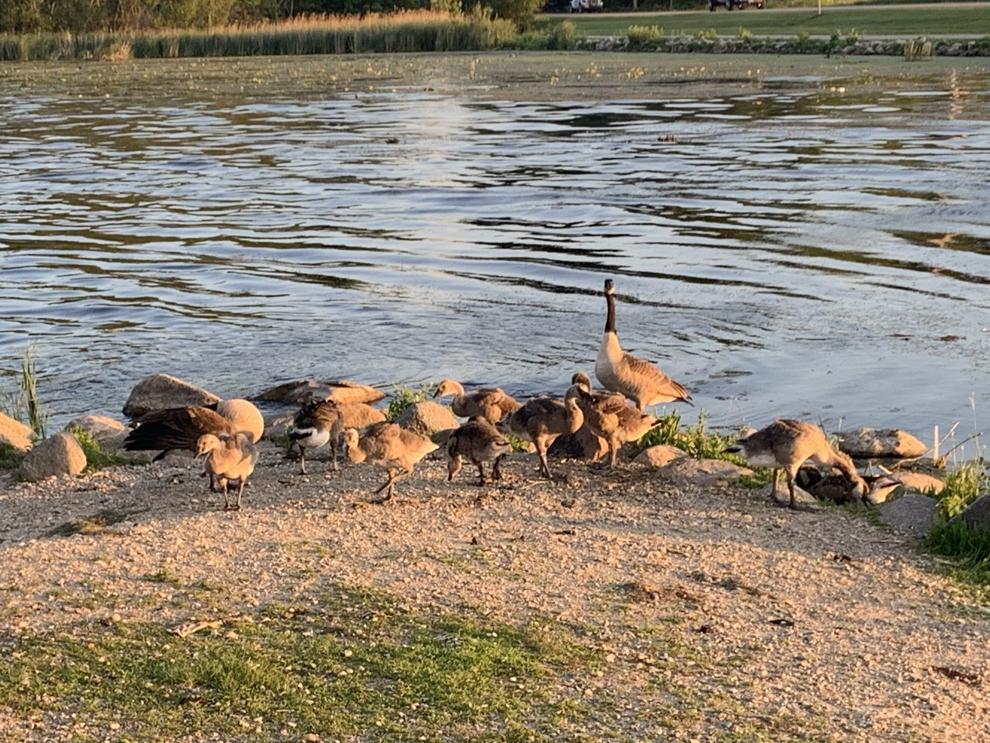 Because it was after hours on a Friday, Mo and Erica weren't able to reach anyone local who could help the youngster. So, the Abdis turned to Google for ideas, where they discovered the Iowa Bird Rehabilitation Center in Des Moines.
The center instructed the couple how to move the bird, and Mo spent the rest of the evening watching YouTube videos about catching wild geese. The Abdis came back the next morning to put their plan into action.
They found the gosling, whom they assumed was a girl and named Maddie, right where they had left her.
After a couple of attempts, and some choice honks from Maddie's mother, Mo and Erica were able to safely scoop up Maddie and put her into a modified plastic container with plenty of food and water for their journey to Des Moines.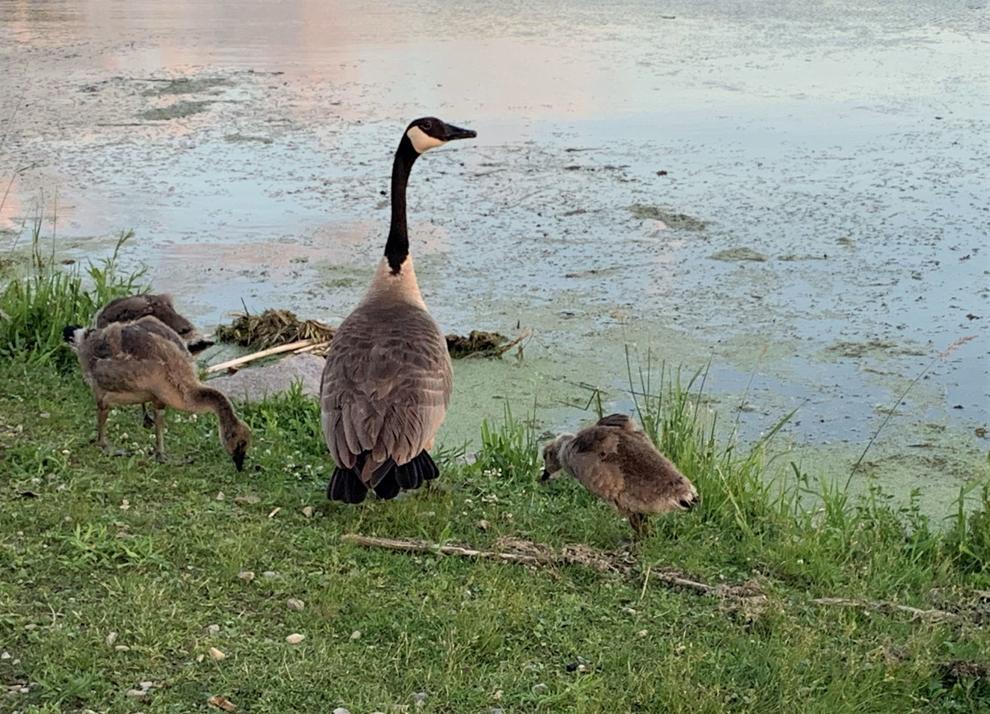 Once at the Iowa Bird Rehabilitation Center, it was found that Maddie's leg had become tangled in some discarded fishing line, and had become infected. Maddie is still in recovery at the center, but according to Mo, the staff there is optimistic her leg will be able to be saved, and she can be returned to her home.
In an effort to keep more birds from being injured, Abdis returned to the spot on Clear Lake where they found Maddie, and cleaned up all of the fishing line they could find.
"I just wanted to share this story with our community, and raise awareness about taking your fishing lines [with you] when you're done."
Mo said the experience is one he and Erica won't soon forget. "Every time I think about Maddie, it warms my heart."
Trumpeter swans at BMC Aggregates quarry pond
Swans at Fertile (1).jpg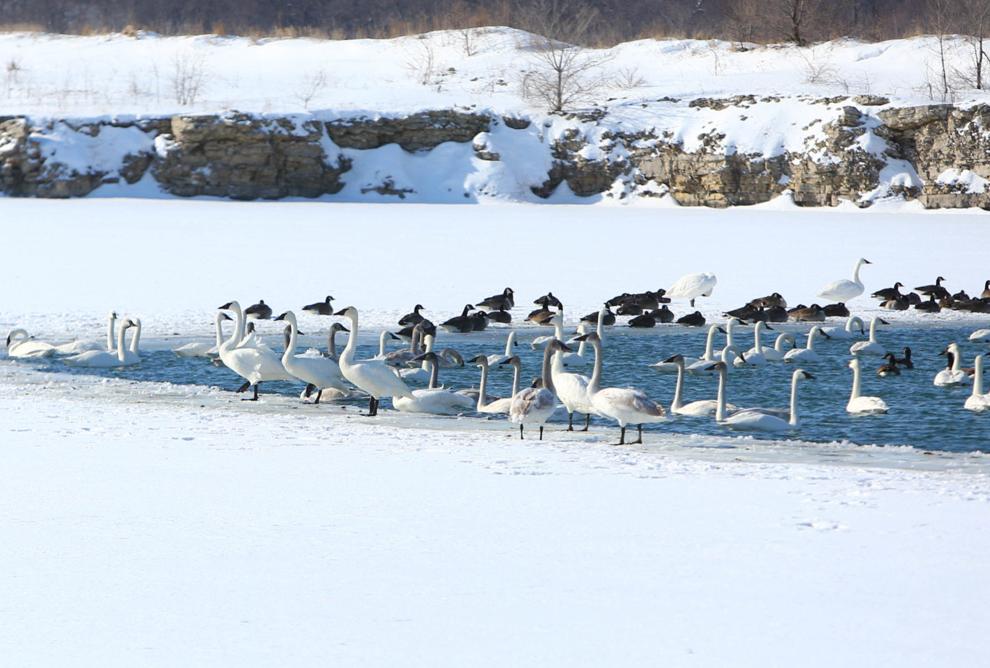 Swans at Fertile (2).jpg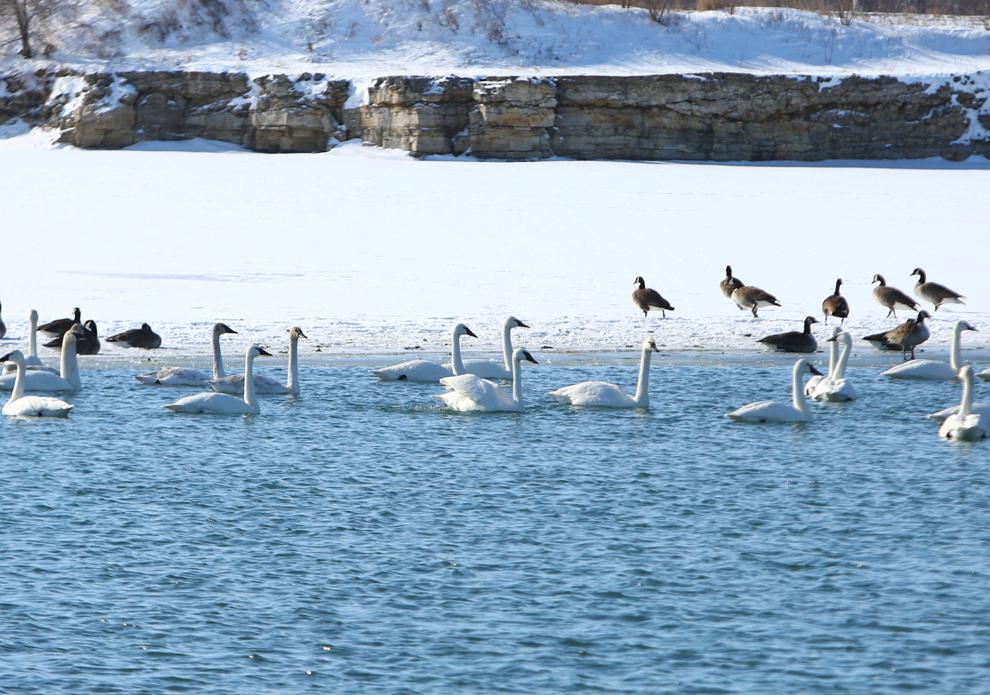 Swans at Fertile (4).jpg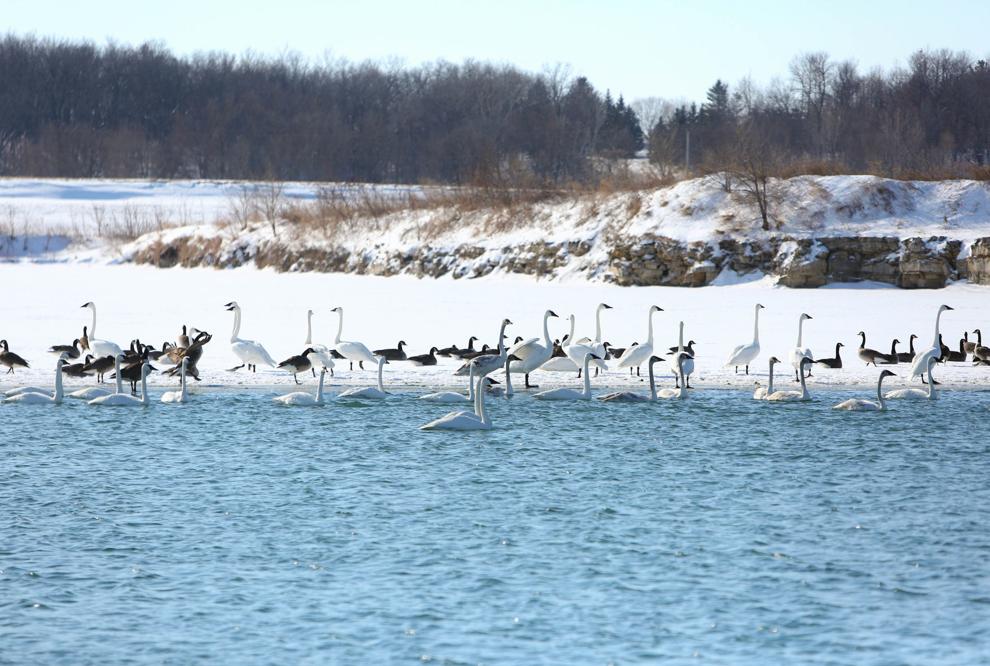 Swans at Fertile (5).jpg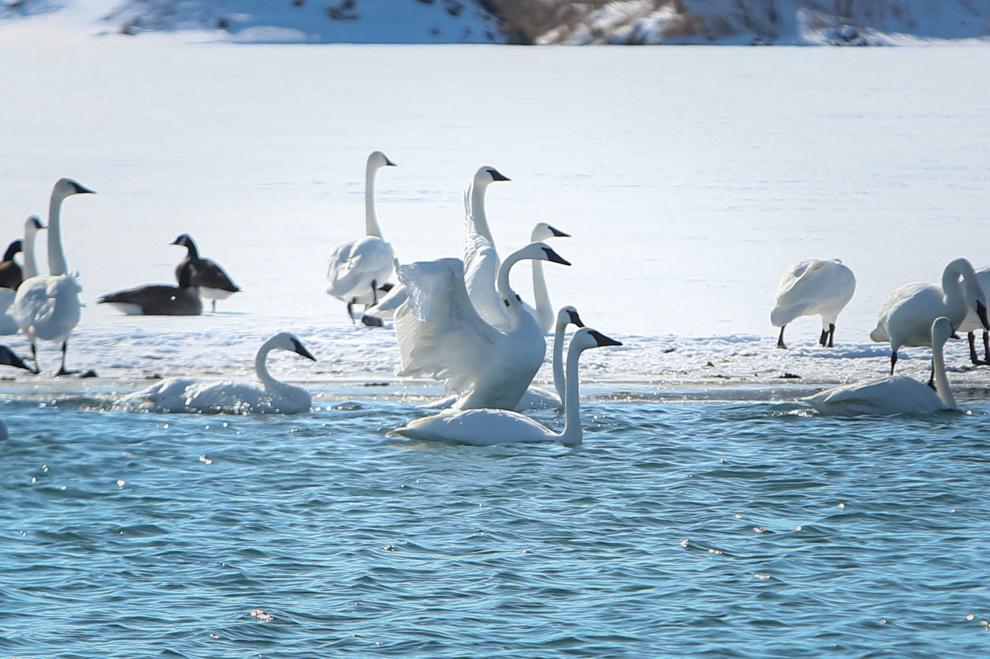 Swans at Fertile (6).jpg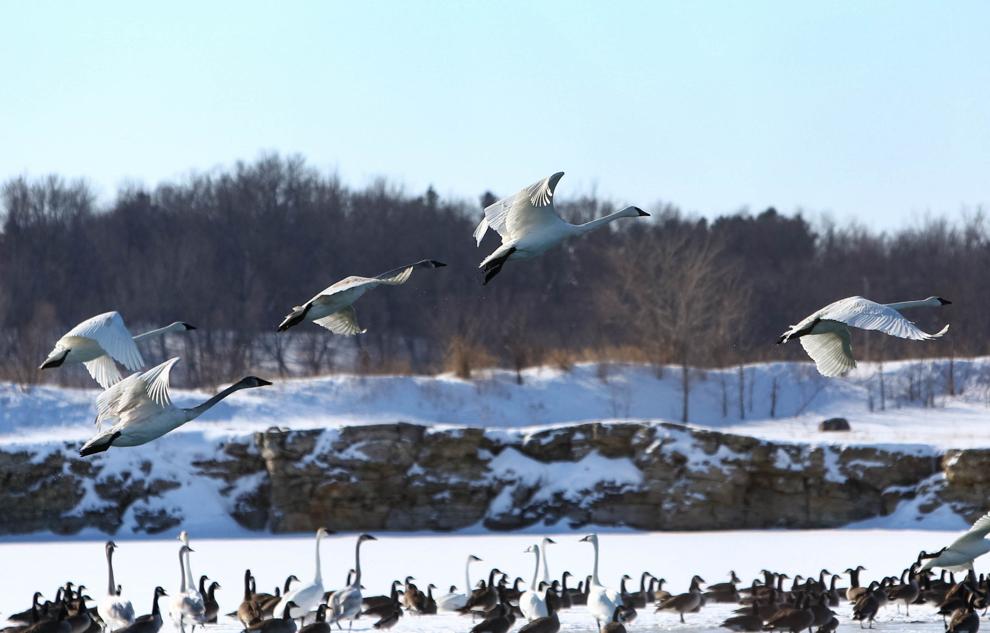 Swans at Fertile (7).jpg
Swans at Fertile (8).jpg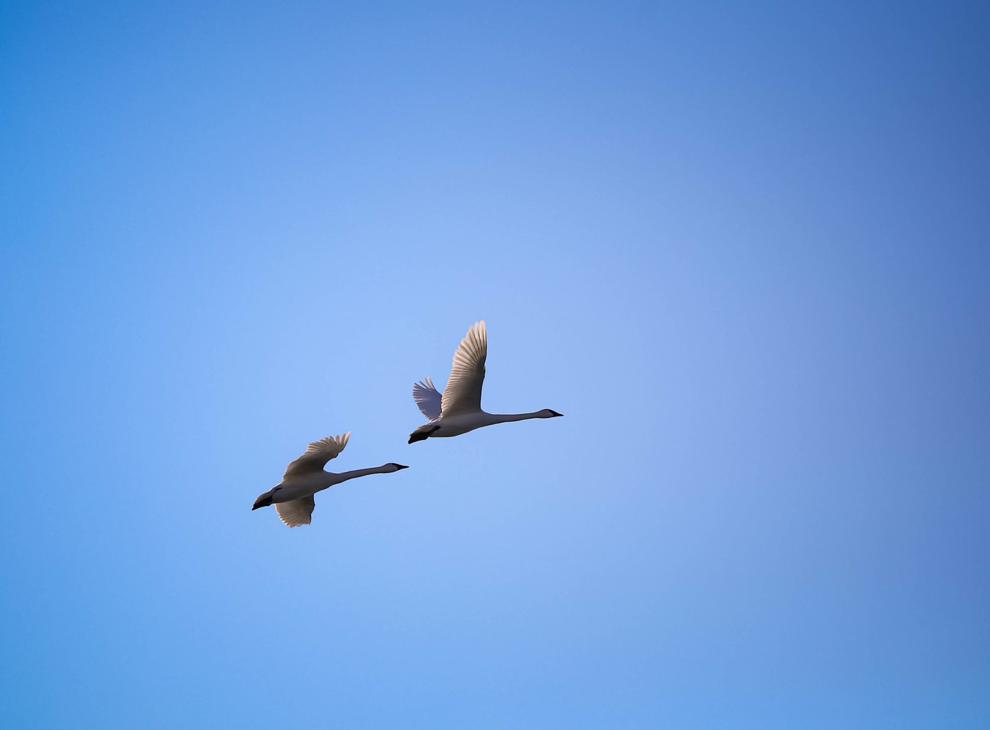 Swans at Fertile (9).jpg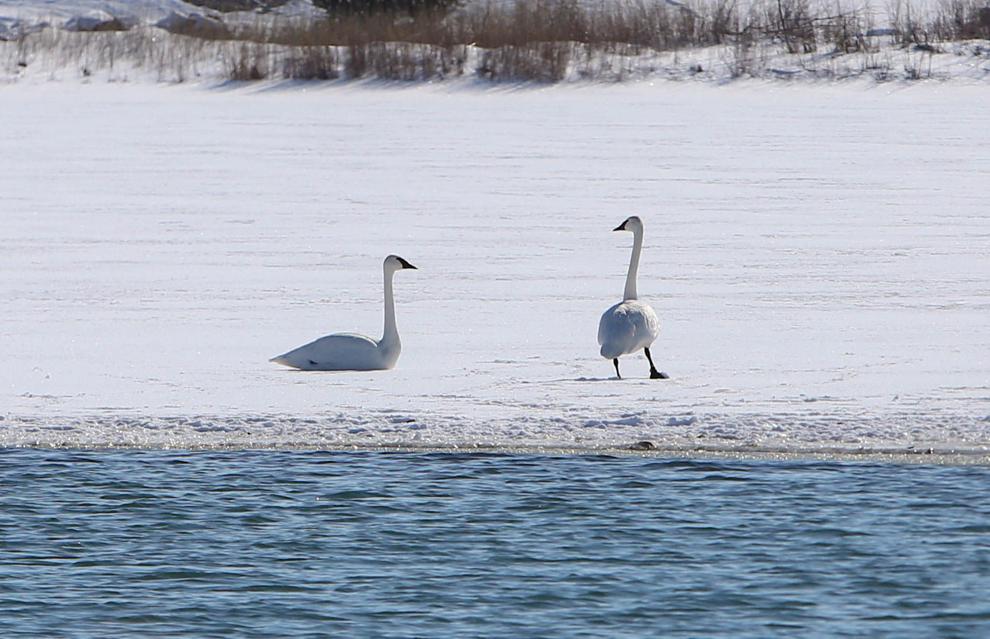 Trumpeter swan in flight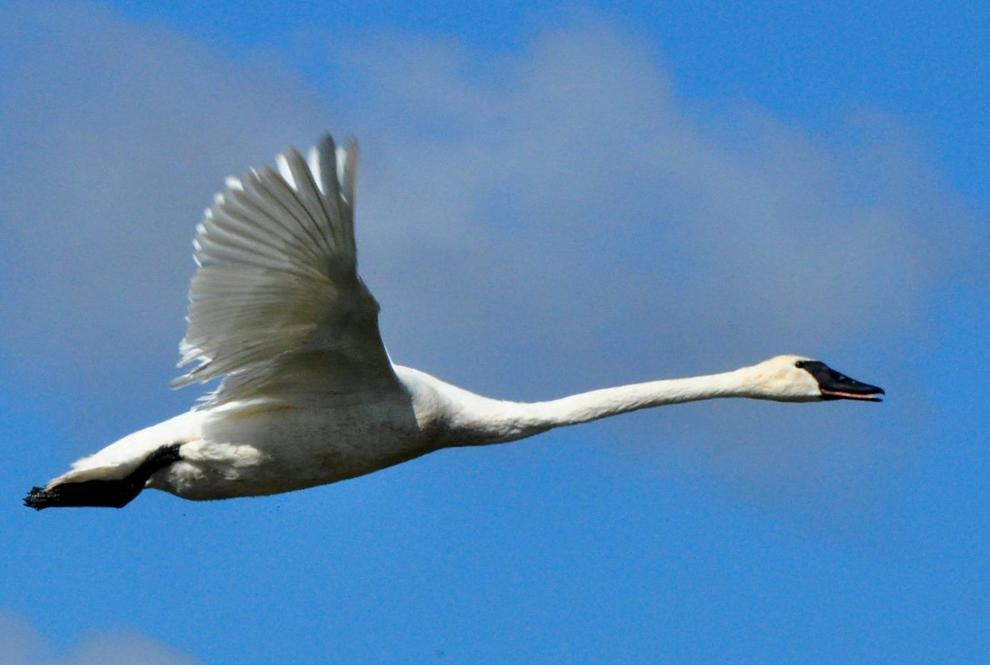 Trumpeter trio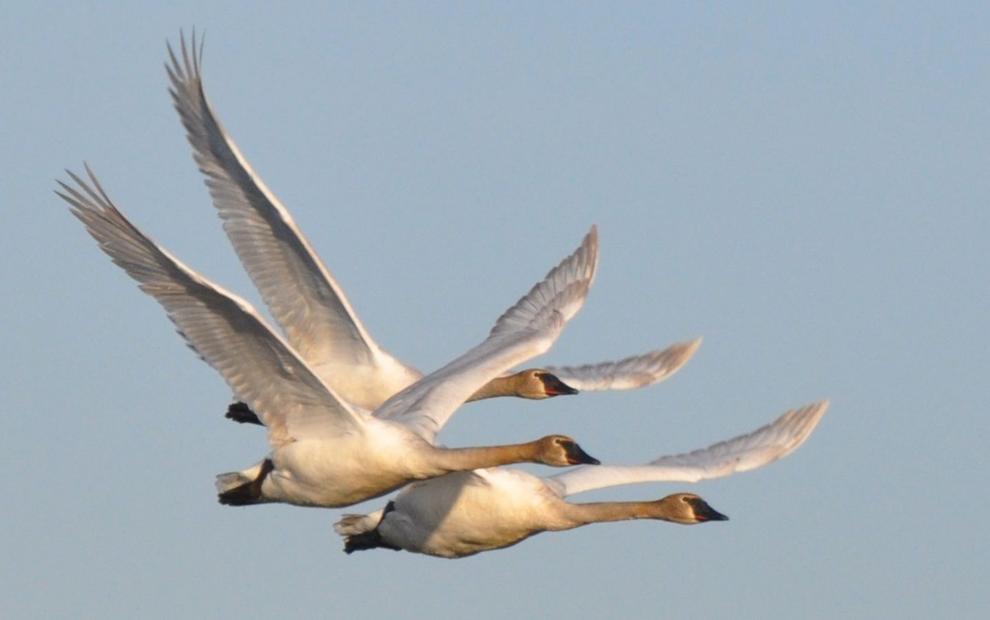 pair of trumpeter swans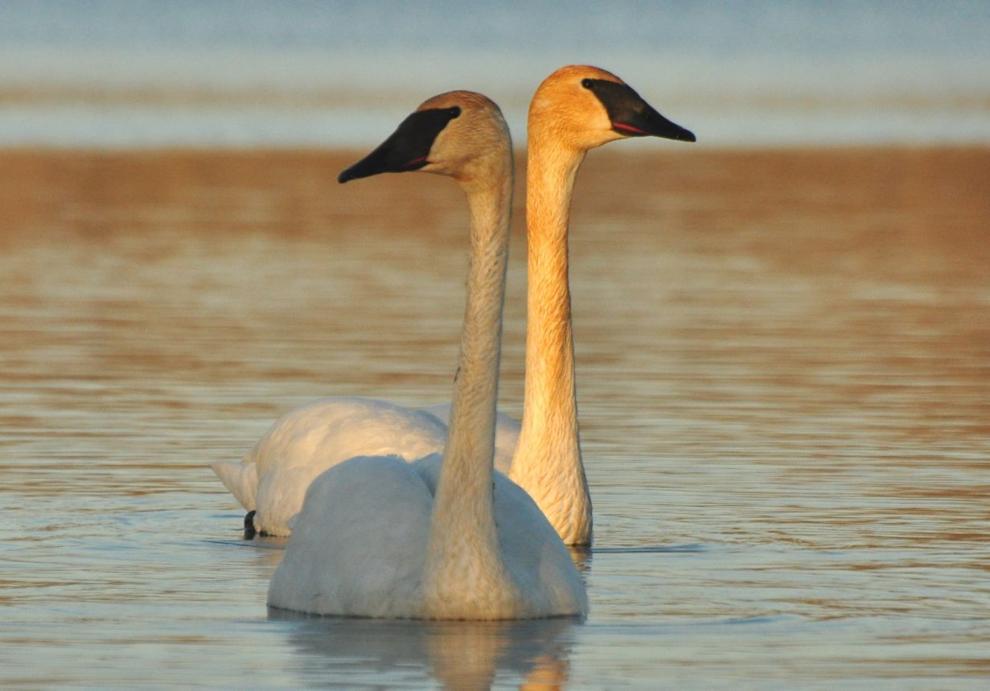 TRUMPETER TOUCHDOWN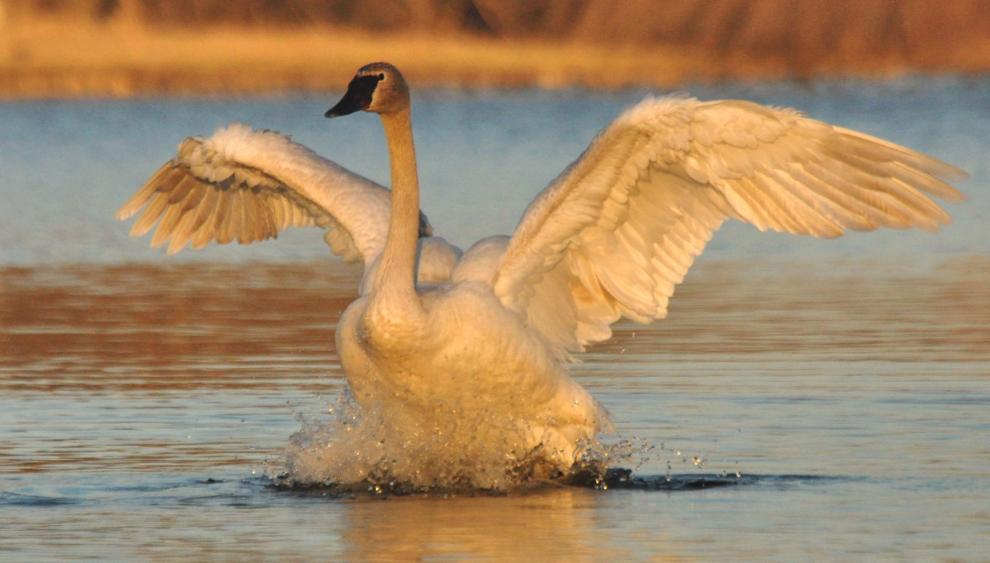 What a Globe Gazette News+ membership can do for you:
A deeper examination of local issues than you'll find anywhere else.
Two products in one – not everything that's in the print edition of the Globe Gazette is on our website, and not everything on our website is in the print edition.
Access to newspapers.com archives dating back two years.
The ability to carry your local news with you and receive alerts instantly as news unfolds.
Advertising that frequently gets you deals you won't find anywhere else.