Mitchell County Engineer Richard Brumm was present at the April 27 Board of Supervisors meeting to discuss an increase in prices and an increase in littering.
With the rock run map and paint maps out for quotes, the county is still waiting for pricing to come in, which will determine this year's budget.
Brumm mentioned at the previous meeting that there was an increase in the cost of paint. As well, pipe prices have gone up. This year, a pipe was ordered in Worthy County for $175 a linear foot. Two years ago, it was $80 a linear foot.
"Metal has gone nuts," superintendent Steve Smolik said of an additional material that has increased in cost.
Another thing that has increased is litter. Crews are noticing this on the road running along the Cedar River. Brumm is considering requesting a resolution to place littering signs in the problem area.
There is already an ordinance against littering. It includes potential jail time. The section regarding penalties indicates that anyone caught littering, upon conviction, would be fined no more than $500, or imprisoned for no more than 30 days in lieu of a fine or in addition to a fine.
"It's a reminder to quit throwing trash out, if anything else," Brumm said of potential road signs warning against littering.
"In the past, this time of year, I've put stuff out on Facebook and done public service announcements," superintendent Jim Wherry said. "To encourage people to take off the river what they bring to the river, because we do get a lot of litter. I was on the river road last night, and saw beer cans by two poles."
Wherry pointed out that some of the more popular kayaking rivers in Wisconsin have collection sites for beer and pop cans, and this practice might work in Mitchell County as well.
DNR game wardens patrol the road, running enforcement checks on fishermen, and performing other duties. County crews are also on the road.
"We are visible as much as we can," Brumm said.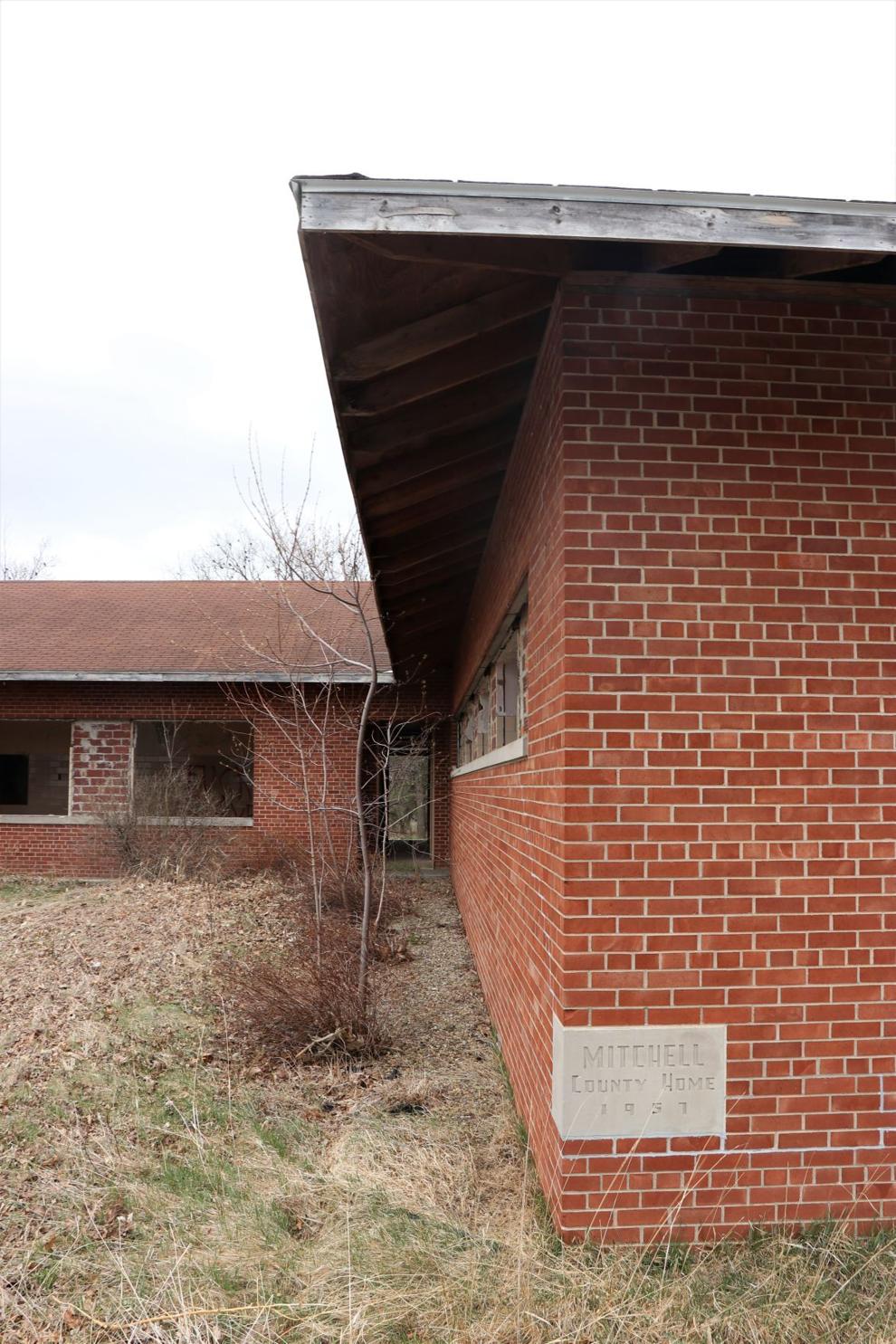 Once cost that came in lower than expected was for tearing down the county home.
With the Mitchell County Care Facility set to be razed, the county received two bids from contractors, Mayer's Digging of Osage and Popp Excavating of Osage. Mayer's came in at $14,500, and Popp at $7,500, according to Wherry. Both proposed a similar plan.
If the contractor needs to dig extra dirt, they will use it to bury the county home's rubble. Anything else, the road department will haul in dirt to supply the bulldozer. The fire department is still set to burn the roof.
"Both sound reasonable," Smolik said of the bids. "The $7,500 is a very generous offer to us."
The county home's asphalt driveway will be left undisturbed for the time being. It is still usable, according to Wherry. The shelter house will not be destroyed.
Smolik also said once the asbestos is abated, the county has further commitments for the building. Plans have made for a time capsule on site.
The Supervisors voted to go with Popp Excavating's bid.
Jason W. Selby is the community editor for the Mitchell Country Press News. He can be reached at 515-971-6217, or by email at jason.selby@globegazette.com.