The Class 3A, No. 1 Osage volleyball team is ranked as the top team in the state for a reason. And when push comes to shove, the Green Devils are capable of showing exactly why they're so good.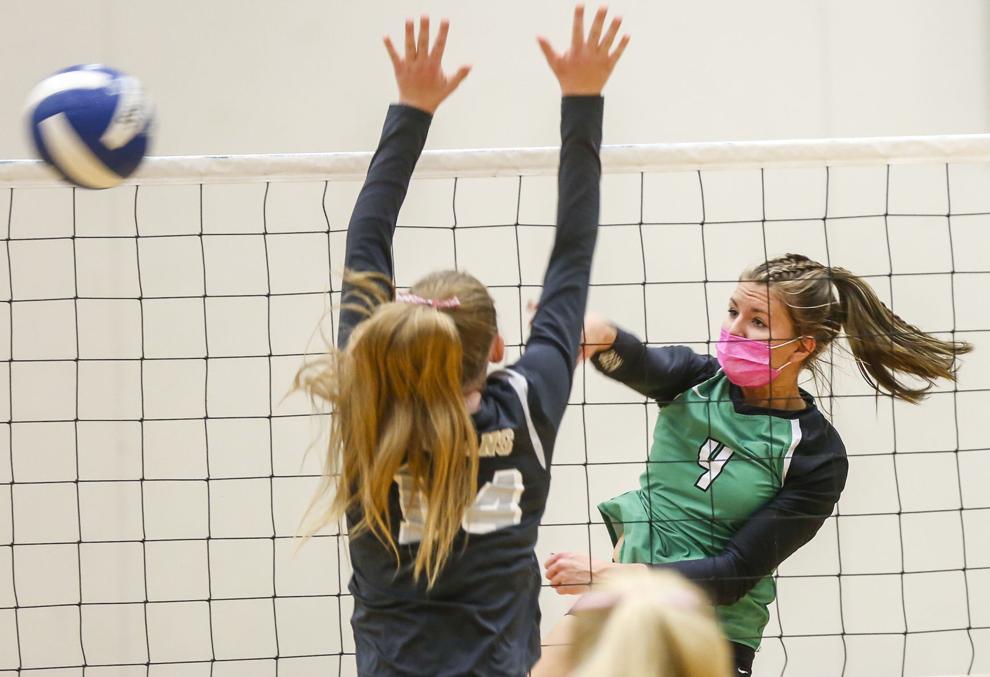 No, seriously – push comes to shove.
Whether it's a big-time kill, a dynamic block or an ace, the Green Devils show how excited they are by playfully, and aggressively, shoving each other after the whistle has been blown for a point.
"It just kind of happened one time and then we just moved forward with it," senior Ellie Bobinet said. "That gets everybody hyped up. It gets us all excited during the game. It's kind of our own thing that we do."
Between Bobinet and fellow standout seniors Danielle Johnson and Paige Kisley, each have their own reasoning about why the squad gets so physical in a game where the only hits required are between players' arms and the ball.
"We have to create a lot of energy, because a lot of teams we play are just not high level and it's boring," Kisley said. "So that creates energy for us and we all get excited when we get a kill."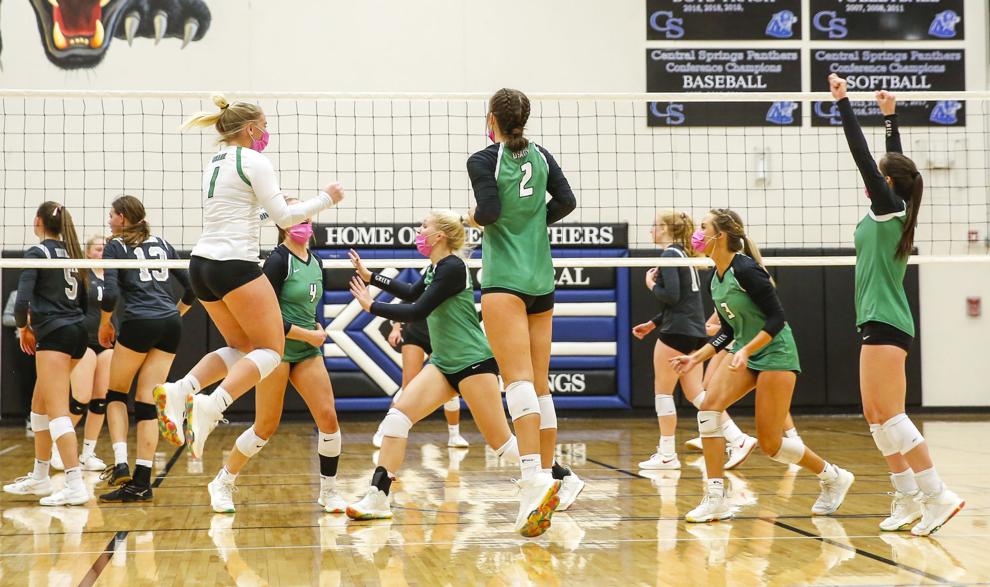 Kisley and the rest of her squad have an abundance of confidence. But they have no reason not to. Osage is 31-2, Top of Iowa East conference champions and are ranked as the top team in the state.
Wins are important, of course. But what really gets them going is the physical fun they have on the court.
"I guess it's just kind of like a momentum thing," Johnson said. "When you get a good kill, you see someone running at you and you're just kind of like 'Oh gosh, here it comes.' We get made fun of for it and (get) jokes about it, but it's something we do. I guess, when you think of pushing, you think of the Osage volleyball team."
Osage did plenty of pushing and shoving in a three-set win over Forest City on Tuesday night in the Class 3A, Region 5 finals at Central Springs. The Green Devils beat the Indians, 25-5, 25-14 and 25-13, respectively. Kisley had 17 kills, Johnson had 16 and Bobinet had 43 assists in the win.
The victory for the Green Devils makes it five straight state tournament appearances and four straight for Osage seniors.
"It's an awesome feeling," Johnson said. "It's our fifth year in a row, so obviously it's now a new feeling, but we're still excited. We have a lot of unfinished business."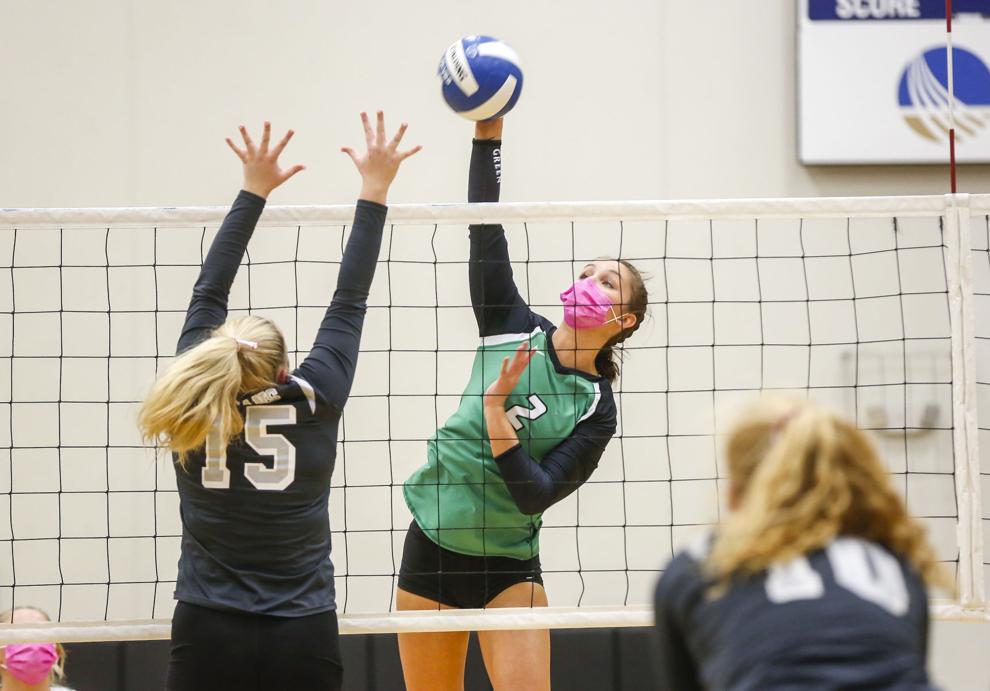 That unfinished business is the state title, but we'll save that for later. First, what's the secret to continued years of success for the program?
"The girls take it upon themselves," head coach Bryan Tabbert said. "They do offseason work, and have been hitting the weight room really hard. They've got a great strength and conditioning coach, who really pushes them in the weight room. We've got super strong girls that can hit and jump and push defenses this year."
The blueprint seems to involve two main things: strength and conditioning, and starting volleyball at young age. Johnson can remember giving up her Wednesday and Sunday nights when she was little in order to practice volleyball.
Now she's hoping it will pay off. The goal is to win a state championship. But there's still two matches the Green Devils have to win in order to get to the title game.
Last season, Osage lost in the semifinals to Western Christian. The loss still stings to the returners who played a season ago. That's why this year is about finishing the job.
"It's also the journey, too, with this being our last year, it's just enjoying the moment," Kisley said.
The Green Devils will play at 8 p.m. on Monday against Humboldt in the Class 3A quarterfinals.
Photos: Osage vs. Forest City in regional championship
VBall Osage vs. Forest City 15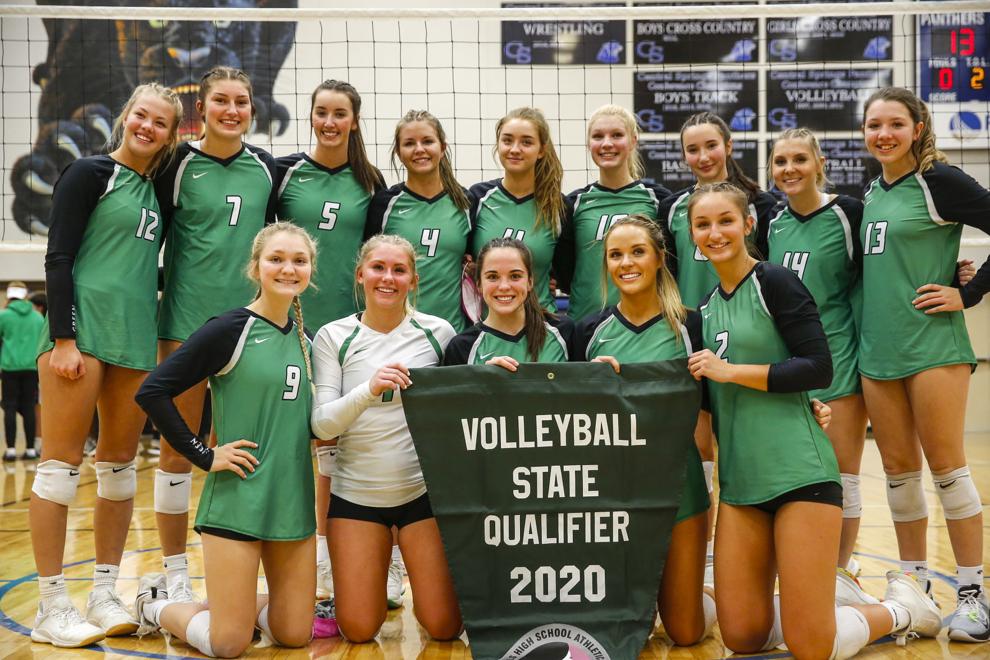 VBall Osage vs. Forest City 1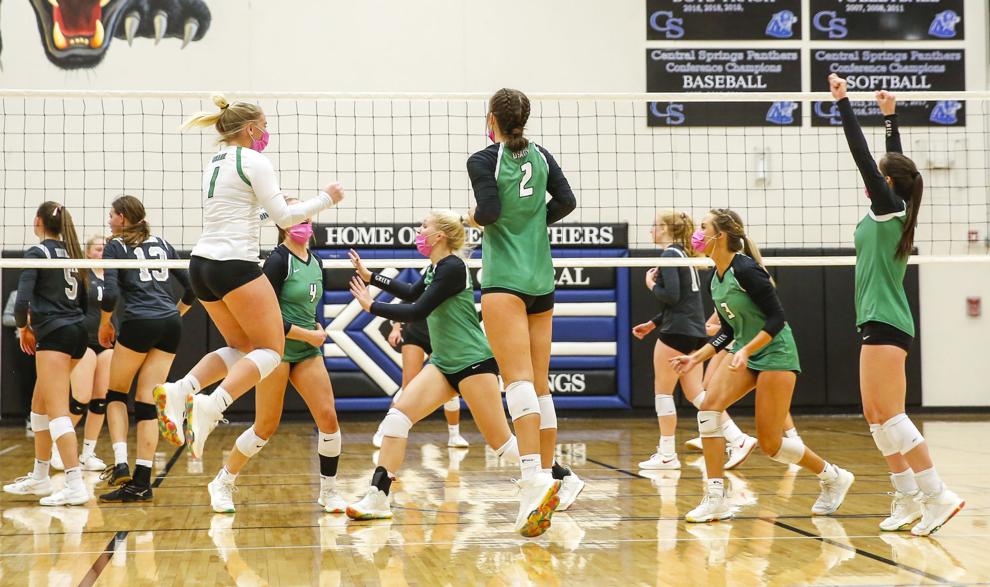 VBall Osage vs. Forest City 2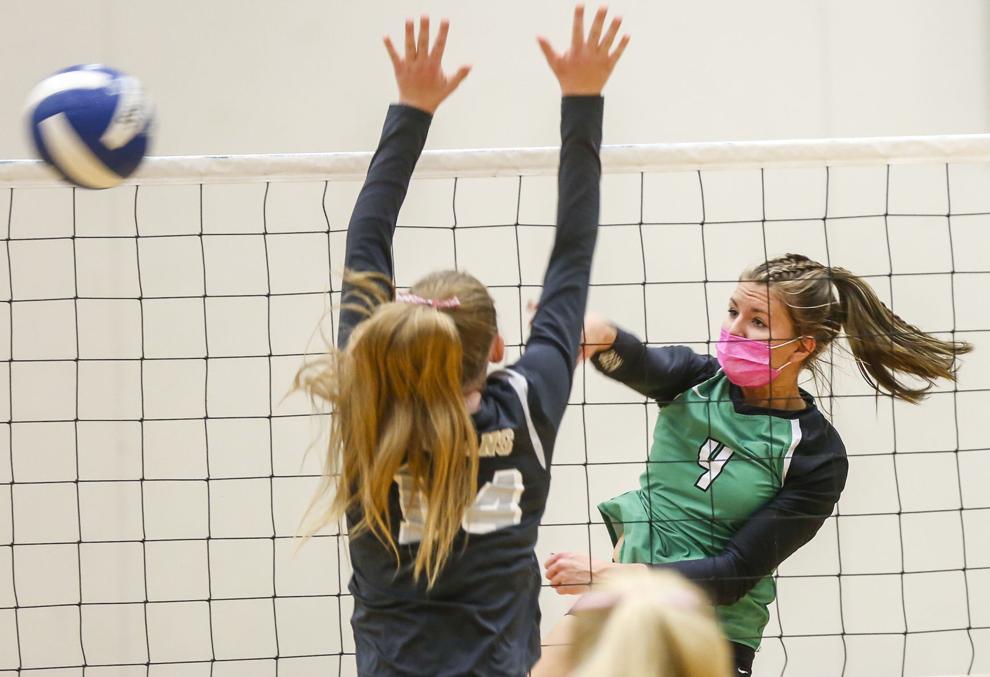 VBall Osage vs. Forest City 3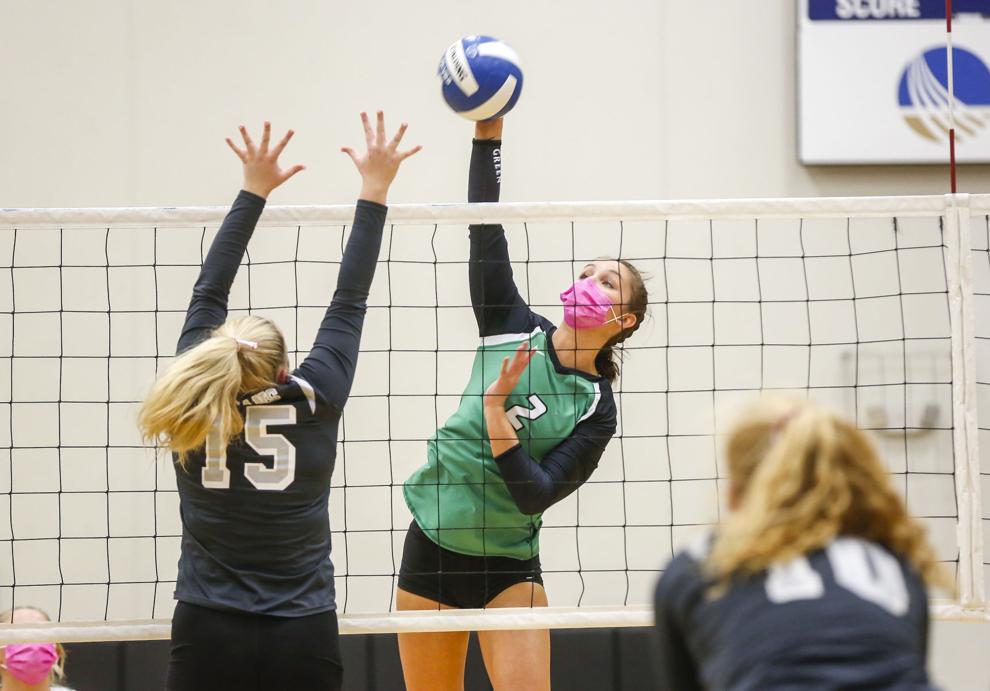 VBall Osage vs. Forest City 4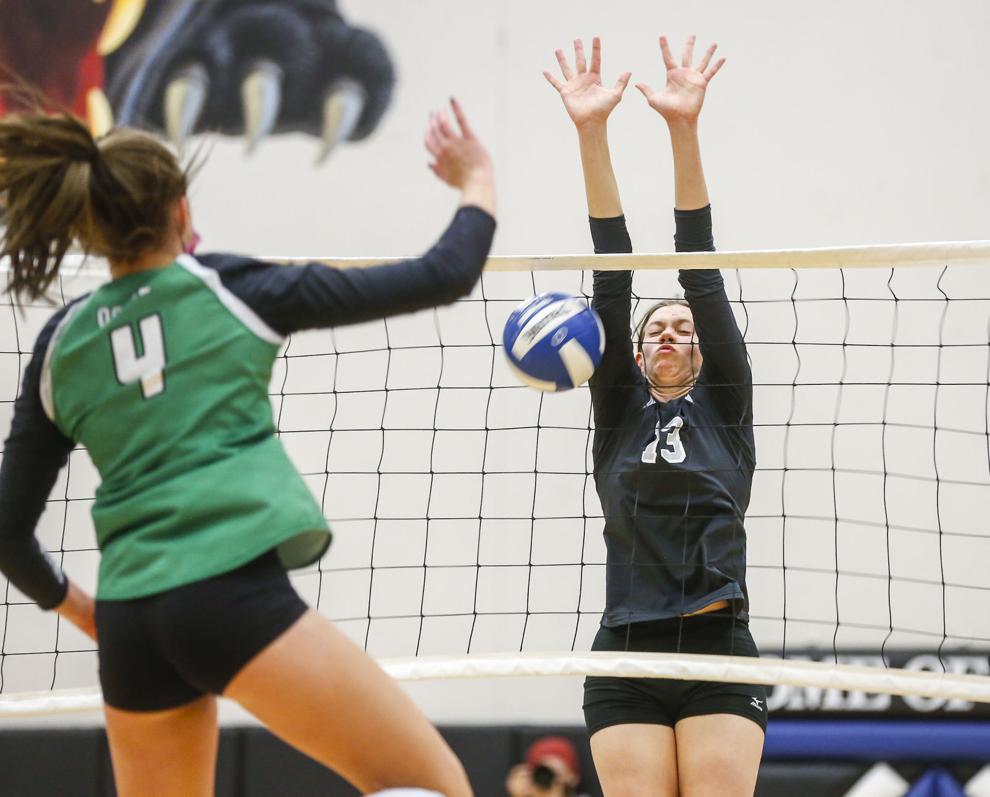 VBall Osage vs. Forest City 5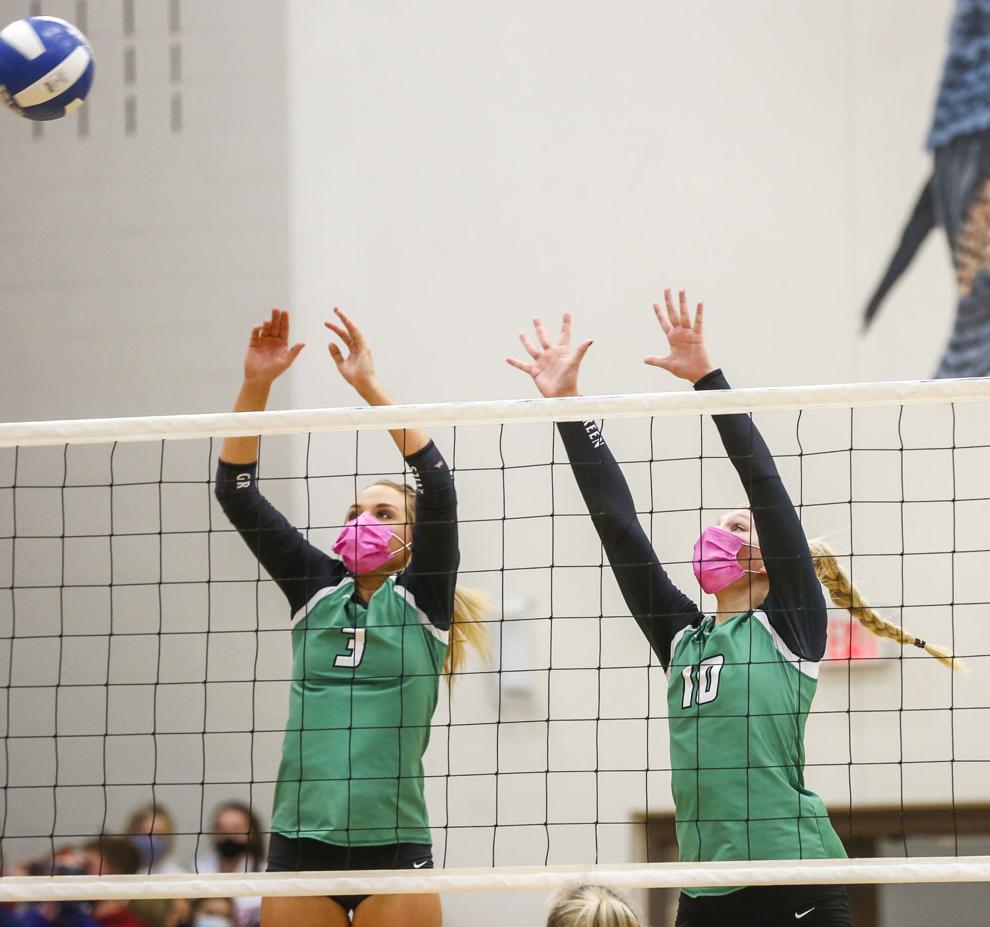 VBall Osage vs. Forest City 6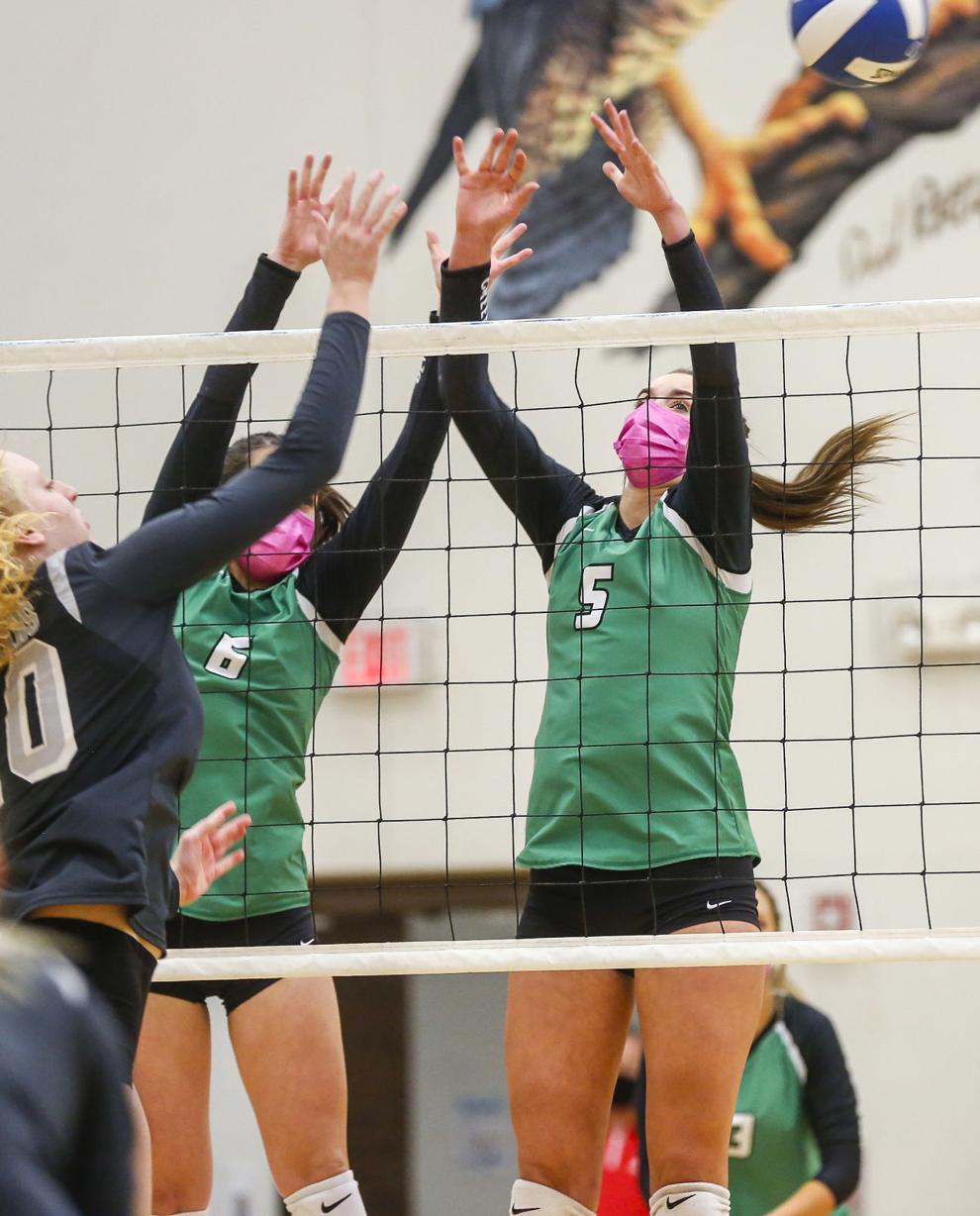 VBall Osage vs. Forest City 7
VBall Osage vs. Forest City 8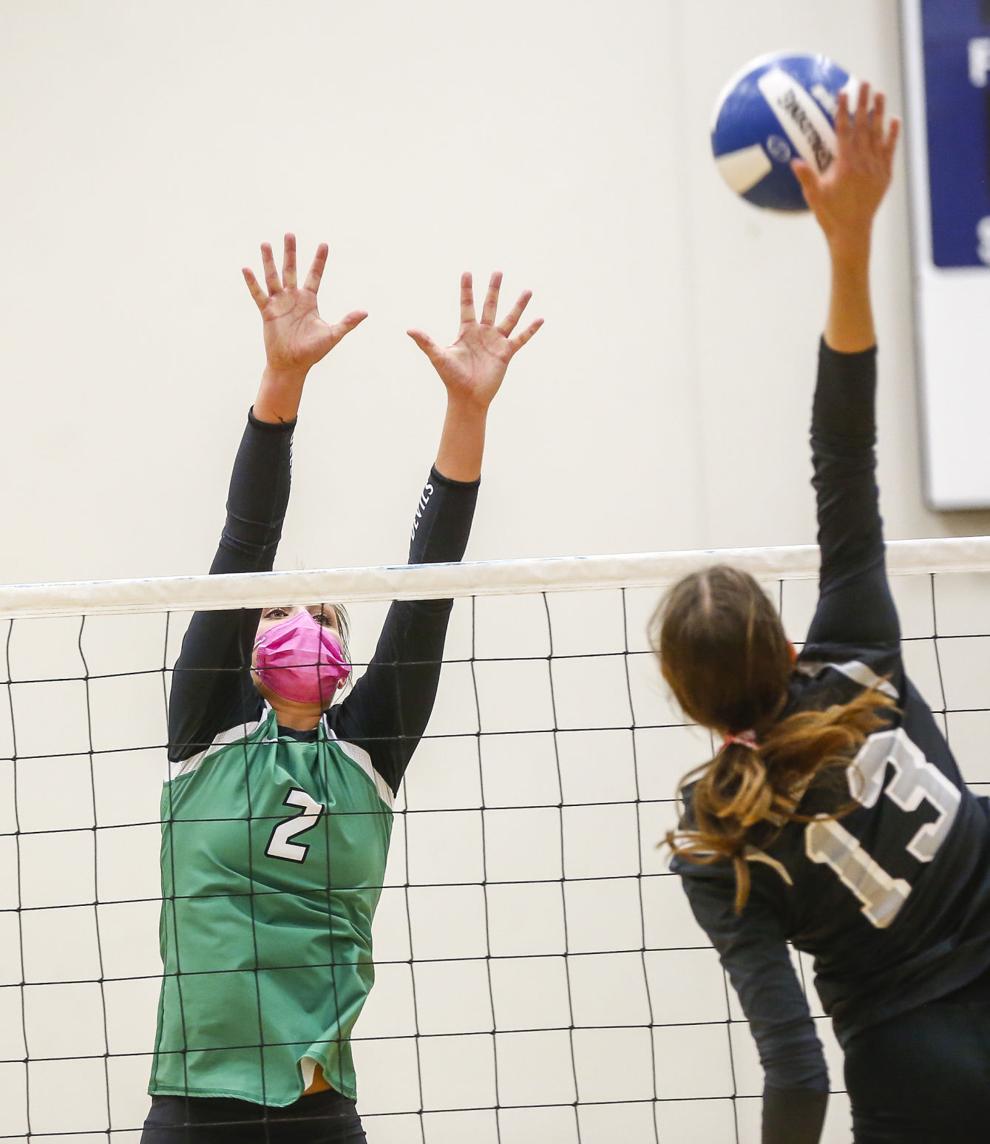 VBall Osage vs. Forest City 9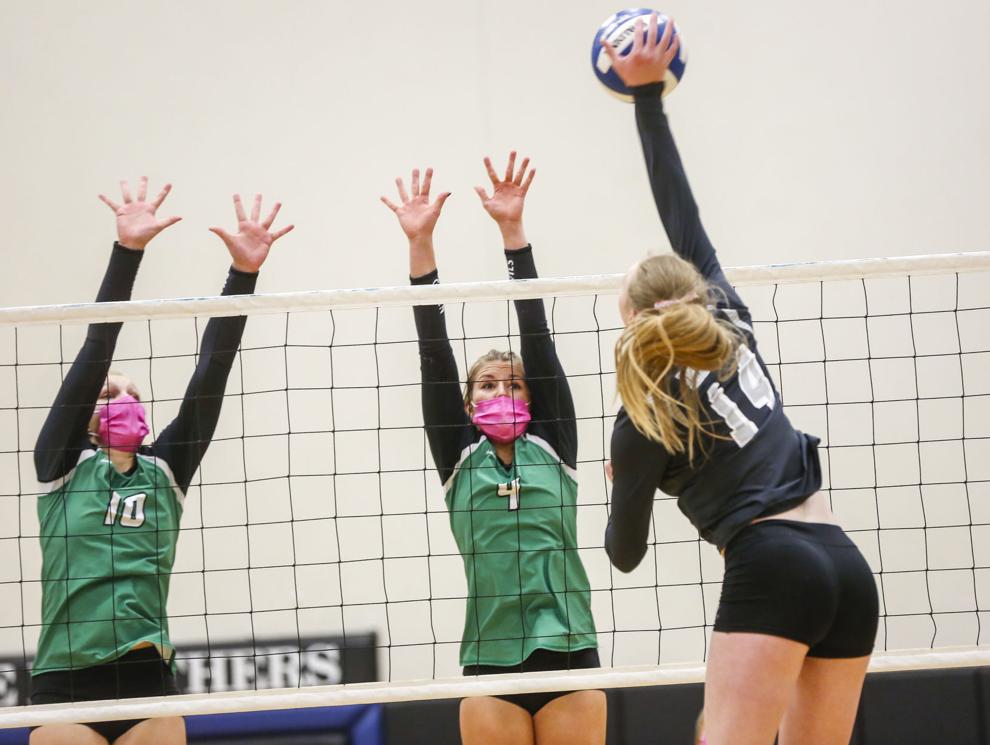 VBall Osage vs. Forest City 10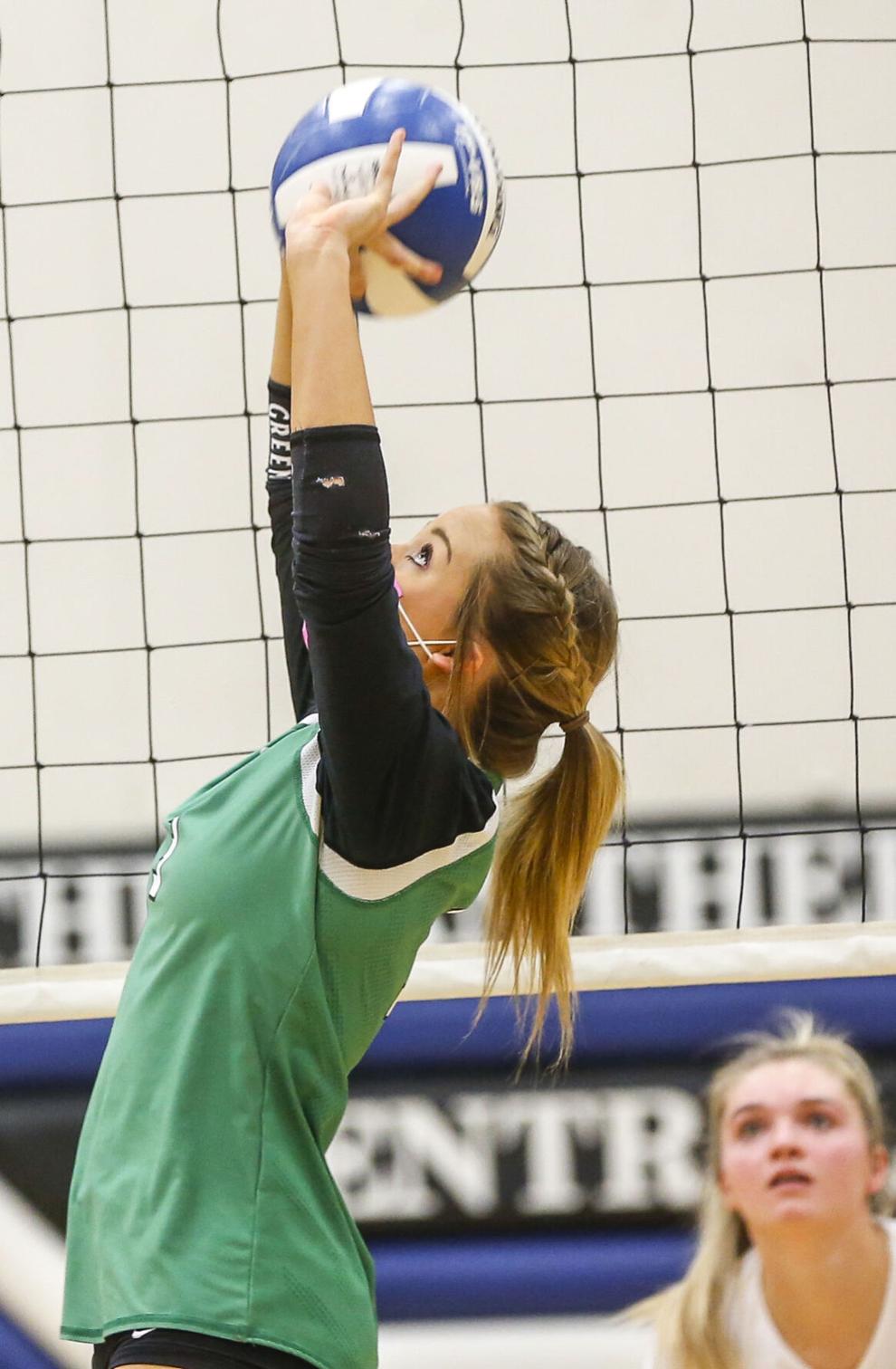 VBall Osage vs. Forest City 11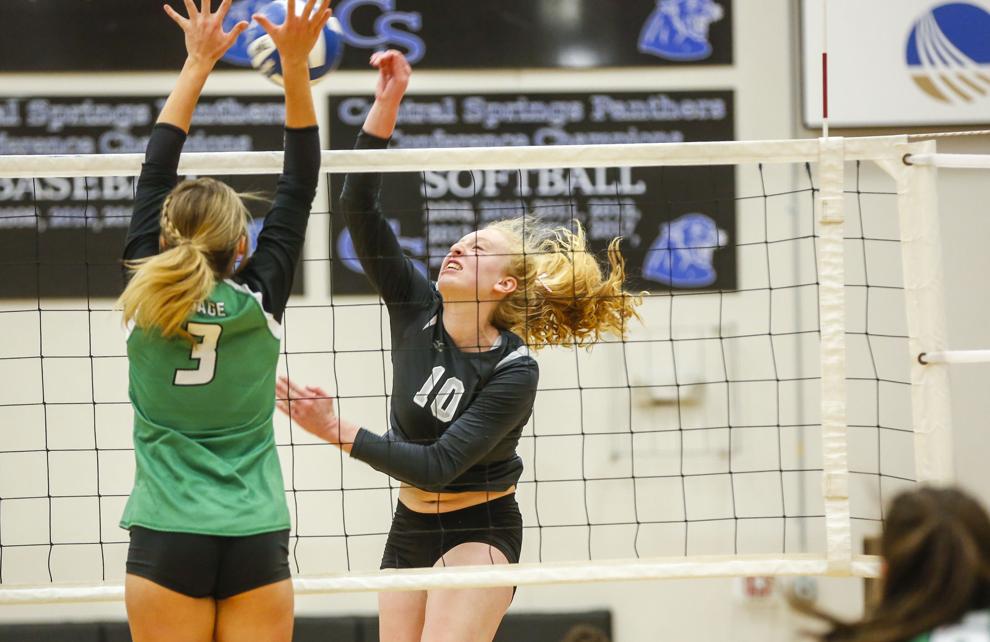 VBall Osage vs. Forest City 12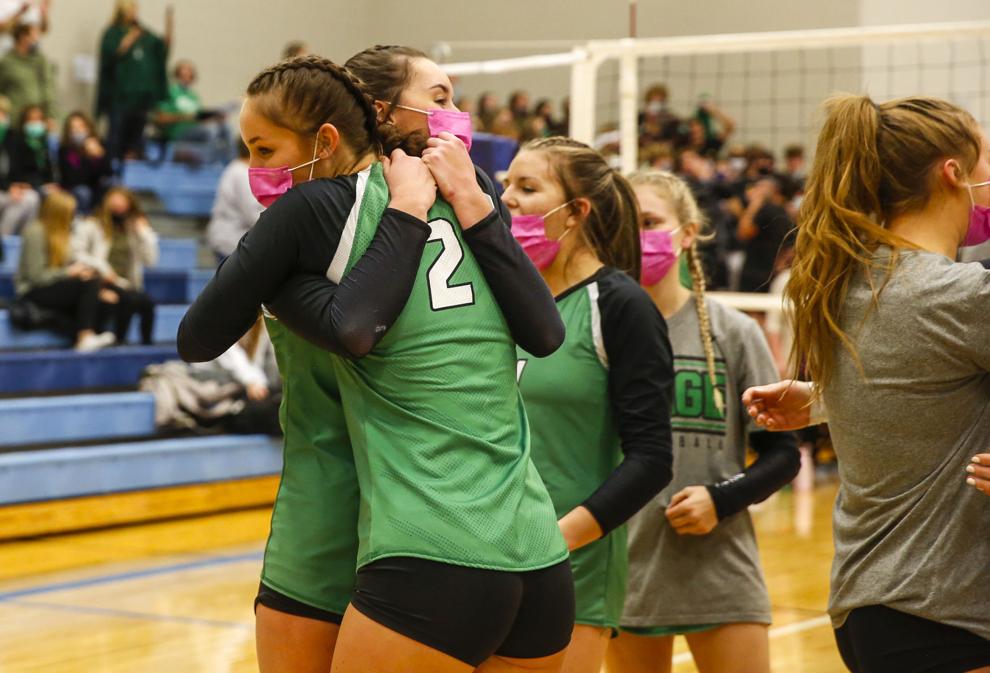 VBall Osage vs. Forest City 13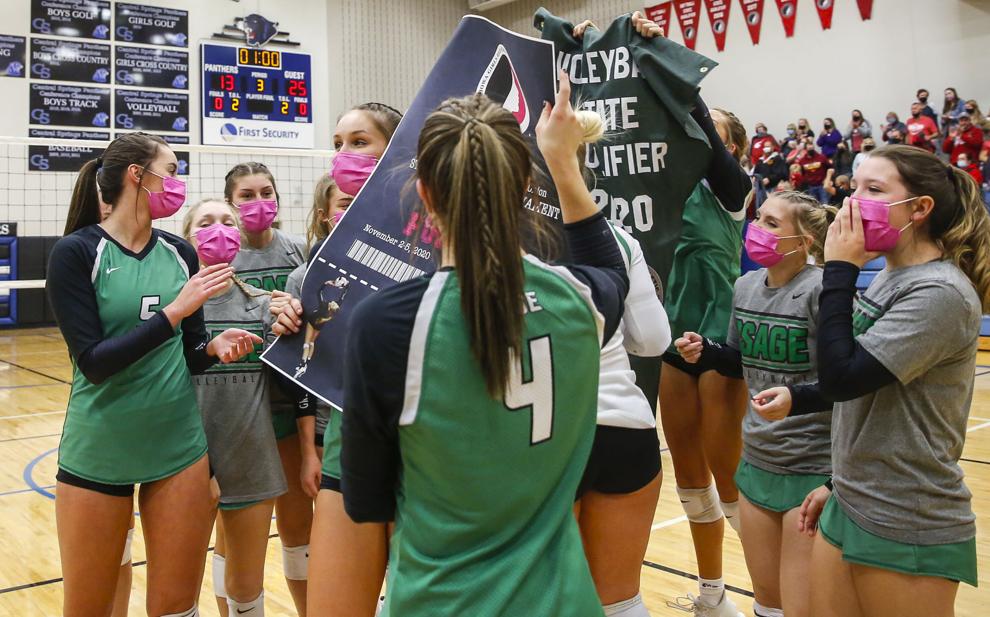 VBall Osage vs. Forest City 14