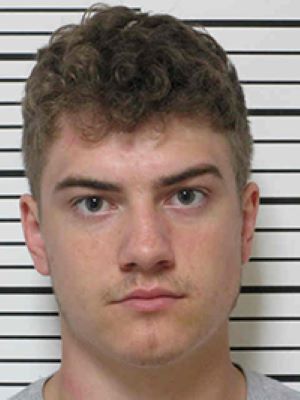 Michael Scott Olsen, 22, of Lake Mills was sentenced on May 25 for up to five years in prison.
In April, he pleaded guilty to injuring multiple people as a result of a head-on crash on New Year's Day 2019 near Forest City.
Olsen, 22, was convicted of three felony counts of serious injury by vehicle in exchange for 11 other criminal charges being dismissed. Other charges included additional counts of serious injury by vehicle, first-offense OWI, second-offense marijuana possession, and leaving the scene of an accident with a serious injury.
Olsen was reportedly traveling southbound in a 2010 Dodge Ram at 2:21 a.m. on Jan. 1, 2019, on 120th Street about a half mile south of 360th Street, when his vehicle struck a 2004 Grand Prix, carrying multiple occupants.