For U.S. Rep. Ashley Hinson, R-Iowa, economic development in rural America is a complicated, sweeping matter that involves too much red tape. It is influenced by many factors, including the Chinese Communist Party.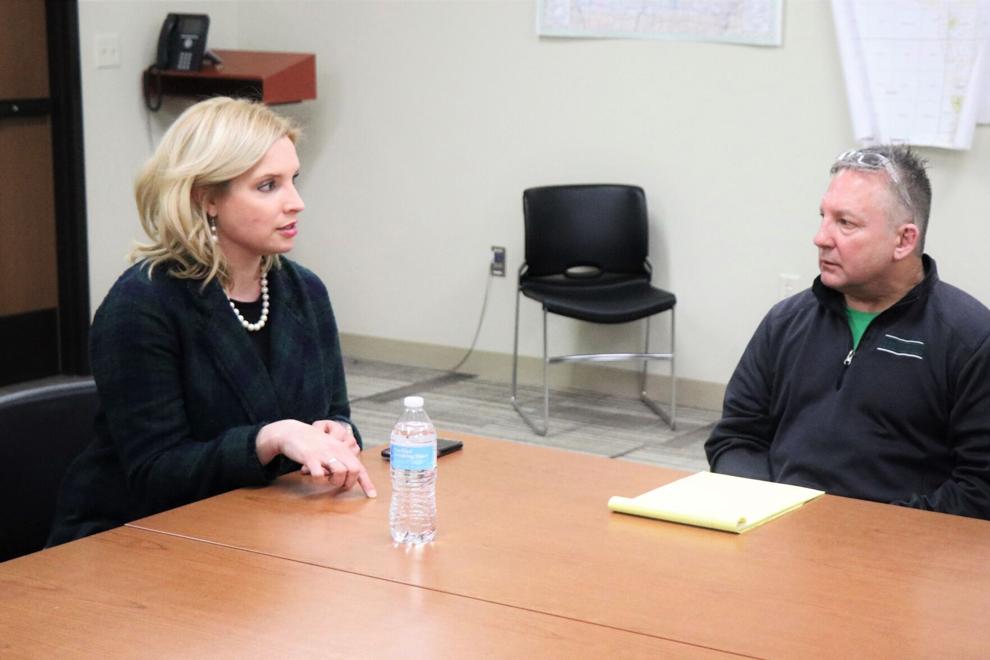 On Feb. 16, Hinson visited with members of the Mitchell County Economic Development Commission in Osage. 
"Across the board, workforce is probably one of the biggest issues no matter what industry," Hinson said. "We just came from an implement dealer and maintenance shop, and they only have two techs right now. That changes what they can do for people.
"It's not just workforce, it's also supply chain, and that's gotten a little bit better for them. The pandemic drove prices way up."
According to Hinson, Kibble's costs rose 14% last year.
"And people need to farm, and people need equipment," Hinson said.
Outside of the pandemic and inflation, according to Hinson, another crushing force holding economic development back in Mitchell County is the Chinese Communist Party.
Hinson provided a few examples.
Agrichemical company Syngenta's management headquarters are in Switzerland, but they are owned by ChemChina, a state-backed enterprise.
"I'm very sensitive to that in terms of intellectual property," Hinson said. "Because what we don't want to see happen is what happened here in Iowa, where you have people coming in and stealing seed and trying to reverse engineer it.
Hinson was referring to a case in which a Chinese national was caught digging in a Pioneer Hi-Bred test field in Tama County near Dysart in May 2011. Six Chinese nationals eventually faced criminal charges for digging up genetically modified corn seed and trying to smuggle it out of the country.
"A company like that is investing literally millions upon millions of dollars in (research and development) only for the Chinese to turn around and try to steal it, which is why they probably bought it -- they got caught, so now they have to go about it the old-fashioned way and buy the tech.
"But that doesn't mean it's not happening other places too, which is our biggest concern in terms of that vulnerability to the Chinese Communist Party in its desire to entice people to come into its country. (It has) made a lot of deals with people on giving up a certain amount of (intellectual property) to be able to have access to the country, which is a huge problem. Because then they just turn around and sell it as their own product and market it against our people."
Another of Hinson's concerns is that the Chinese could use these bioengineering relationships to undermine food safety, though she does not want to deter foreign investment, either. An example of beneficial commerce in Mitchell County is Valent BioSciences, which is Japanese-owned but providing local jobs.
"Long term is scary in terms of our food supply," Hinson said. "I think we need to see more of that investment in rural America no matter who it is, except for the Chinese Communist Party, which is doing it for strategic reasons to undermine our safety."
Red tape
Present on behalf of MCEDC were Jenny Backer, MCEDC director; Tracy Scharper, MCEDC marketing and office manager; Todd Frein, MCEDC board vice chairman and Mitchell County Supervisor; and MCEDC board member Mark Jensen.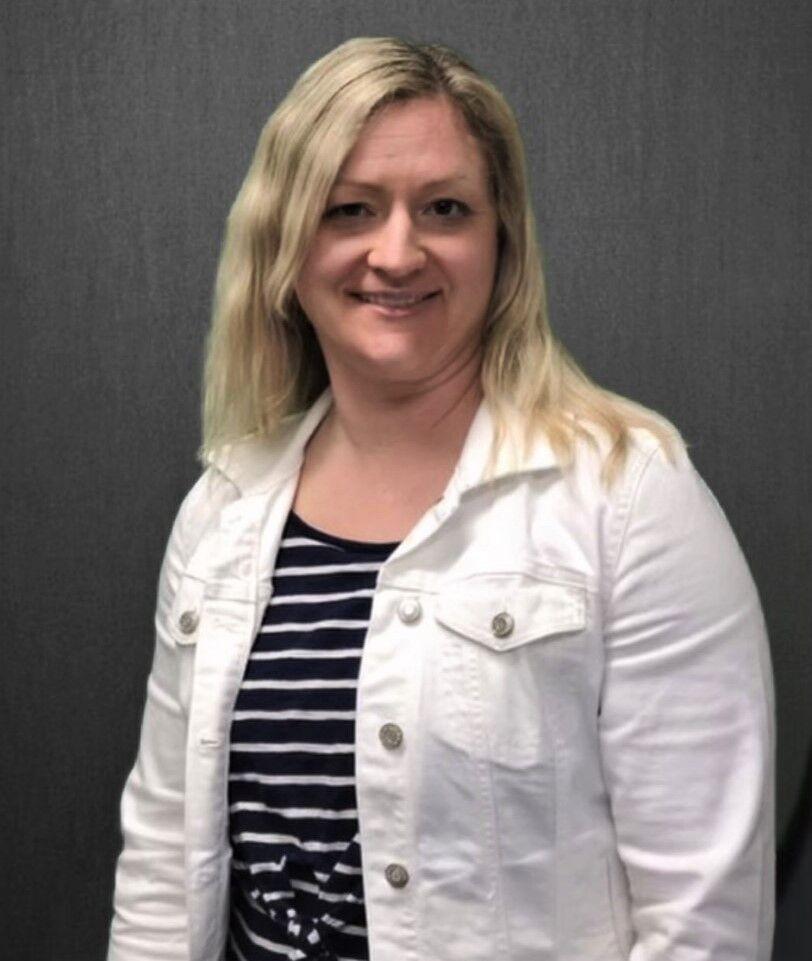 Backer listed workforce, housing and day care as major economic development issues in the county. She also discussed the availability of grants with Hinson.
"I don't know if you've played around with federal websites, but they're like onions, layer upon layer," Hinson said. "They're not designed to be user friendly. And a lot of the process for applying for these (grants) is very onerous. That's been a huge goal of mine, to simplify some of the red tape that is involved with a lot of these applications."
Jensen mentioned that for him, the Personal Protective Equipment Grant Assistance Program website was streamlined and efficient.
"Unfortunately, probably too easy," Hinson said. "Because there's now a lot of fraud with that program. We had a guy from Dubuque call -- somebody took out a false (loan) in his business' name, and now the (U.S. Small Business Administration) is after him. That's just this week. Literally, there's a lot of fraud with those programs. It's kind of just surfacing now because the loans are coming due. We have a lot of work to track that stuff down."
According to Hinson, that amounts to billions of dollars in fraud.
"The purpose of that program was to get money to people who needed it to keep them open when we needed to keep the economy going," Hinson said. "And I understand that, but in the rush to help people quickly, there were a lot of openings for bad actors."
Hinson believes she has been successful in acquiring targeted money for water treatment and emergency centers. Transportation grants have also been fruitful, as has anything that falls under emergency response to disasters and Homeland Security. With a Republican majority in the U.S. Congress, she stated it would be interesting to see what allocations can be spent.
Frein said he believes the windows for grants are extremely narrow and the process intense, including for infrastructure required for public safety, such as grants applied for by secondary roads.
Hinson is frustrated by the fact many large cities have a slew of grant writers at their disposal, with rural counties at a disadvantage in that way. She added she had spoken with U.S. Secretary of Transportation Pete Buttigieg, D-Ind.
"He said we need to simplify this process," Hinson explained. "Even the secretaries realize it is onerous. ... Like most things, the government is churning very slowly."
Jensen said that in one instance, grant writing for a project was going to cost $20,000, 10% of the budget. He told architects there was too much bloat.
"And their ears went shut, because they knew their gravy was not going to happen if they can't inflate this project," Jensen said. "I think I can get it done for less than $300,000, but everybody involved knows it's a federal grant that's being funded, so the subs can bid it a little bit higher, the general can bid it with a little bit more money on it."
Hinson said people have made a business out of taking advantage of that sort of program.
"Ultimately, if people are not using it the way it was intended, then that's disrespectful to taxpayers," Hinson said. "I see that as a major problem."
Jason W. Selby is the community editor for the Mitchell Country Press News. He can be reached at 515-971-6217, or by email at jason.selby@globegazette.com.