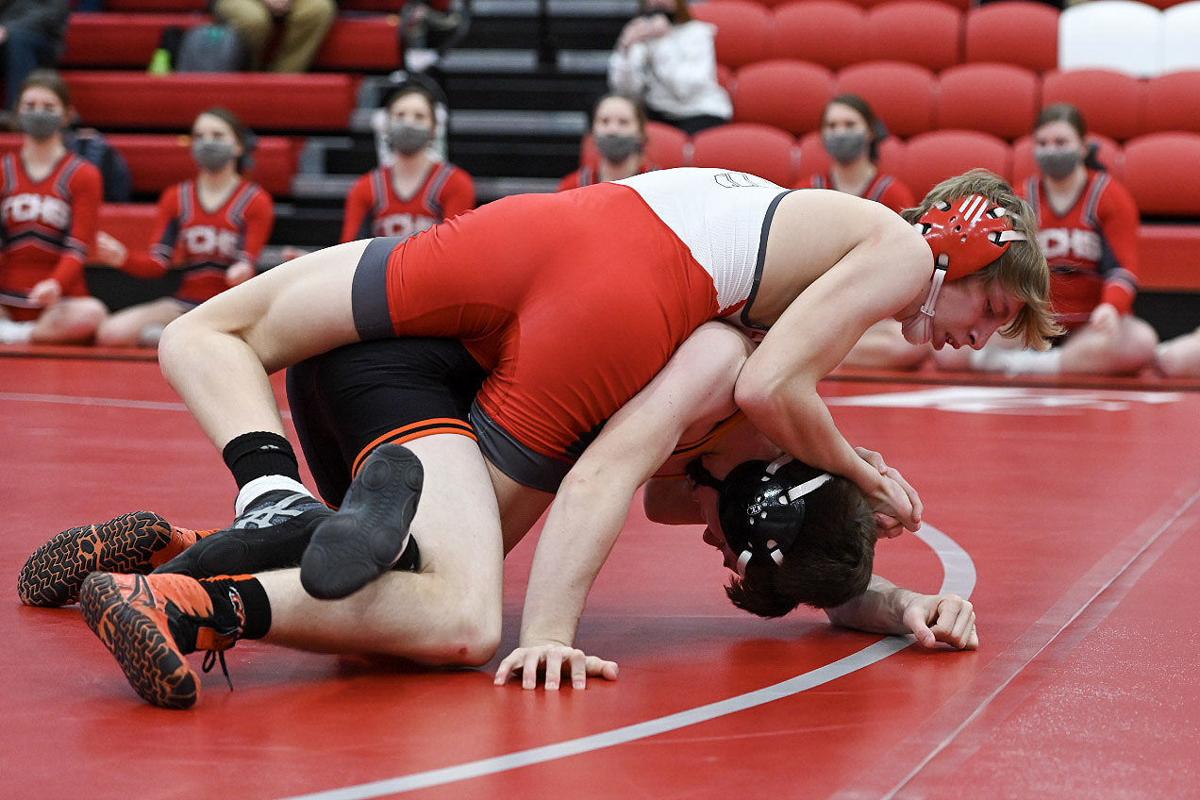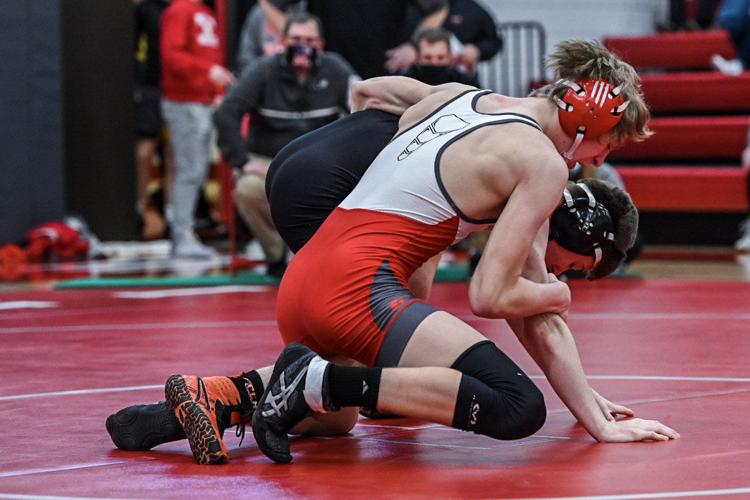 The accomplishment of 100 career wins for a high school wrestler often signals the mark of a strong wrestling career.
But it's not an easy task to accomplish.
Forest City senior Kaleb Umbaugh earned his 100th career win on Saturday at the Forest City duals. The 145-pound wrestler needed just 15 wins to achieve the accolade coming into the season.
"That was my goal for this year was to get 100 wins and I did it, so I was happy about that," Umbaugh said.
For a wrestler to earn 100 career wins, a lot of things have to go right. Getting the opportunity to wrestle at the varsity level, staying healthy and, most importantly, winning matches is a challenge for most wrestlers.
But Umbaugh isn't like most wrestlers, according to Forest City head coach Steve Staudt,
"Being an old school wrestling coach, it's nice to see that hard work pay off and not have someone that comes in that's totally gifted and doesn't work hard. Kaleb's not that kid," Staudt said. "He comes in and works his tail off and wants to get better. As a coach you love seeing those kids that do things the right way get the accolades."
Umbaugh is the 21st wrestler in school history to pass the 100 mark. He isn't the only wrestler leaving a legacy at Forest City. Senior Augsburg commit Brock Moore accomplished 100 wins last year, while junior Reese Moore is a handful of wins away from attaining it this season.
Guys like Umbaugh, Brock Moore and Reese Moore are good for not only the present-day Forest City wrestling program, but also for the future.
"I think it's just the younger kids seeing that they can have success if they put in the time and are willing to do the work," Staudt said. "They can help build that and get the numbers up to where we need to have them. It's exciting to see that kind of all come to fruition."
The goal for Umbaugh this year is to finish his career at the state tournament at Wells Fargo Arena in Des Moines. He also thinks the Indians have a real shot at competing at the state duals.
For now, his focus is on getting better every day.
"Just to see a kid that works hard and has put a lot of time into the sport, to reach that milestone is a huge thing," Staudt said. "It says a lot about his character and his work ethic."