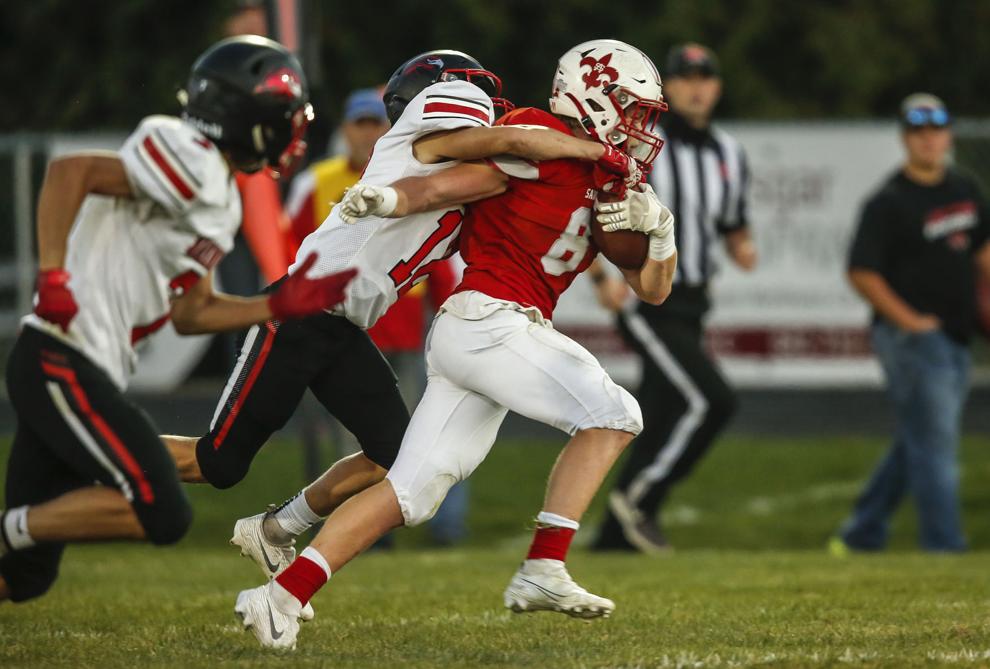 In a district rematch, No. 2 St. Ansgar and West Fork will meet for a Class A second round football matchup on Friday in St. Ansgar with a chance to get to the round of 16 on the line.
The No. 2-ranked Saints are coming off a bye week in the first round of the playoffs and will be fresh for Friday. West Fork scored over 34 points for the fourth time this season, beating North Union in the first round, 42-28.
In the first matchup between the two teams on Sept. 18, both had yet to lose a game coming into it. The two squads went back and forth on offense in the first half, with the score sitting at 21-21 midway through the second quarter.
That's when St. Ansgar's defense flipped a switch and didn't let a talented Warhawk offense score for the rest of the contest. The Saints scored 33 unanswered points and won the game, 54-21.
Now, St. Ansgar sits at 7-0 with impressive wins over Newman Catholic, Lake Mills and West Fork. The Saints are led by a backfield made up of three impressive runners. Senior Ryan Cole has been the primary workhorse, with 149 carries for 1,170 yards and 13 touchdowns. Fellow senior Carter Salz and junior Lorne Isler have combined for 1,003 yards and 12 touchdowns also.
"Obviously, St. Ansgar's got great tradition up here and they do a great job," West Fork head coach James Perez said earlier this season. "They've got some guys and some size. They're well-coached and they do things right."
The Saints are searching for their fourth appearance at the UNI-dome in five years and their first state title since 2011. But, according to head coach Drew Clevenger, St. Ansgar can't get ahead of themselves.
"Once you get to the playoffs, anything can happen," Clevenger said a couple weeks ago. "I think it's really important that you just focus on getting better and trying to go 1-0 each week, and that doesn't happen by just showing up on Friday night."
Standing in the way of that goal is an explosive West Fork team. The Warhawks come into the matchup with a 5-2 record and wins over Newman Catholic and Hampton-Dumont-CAL.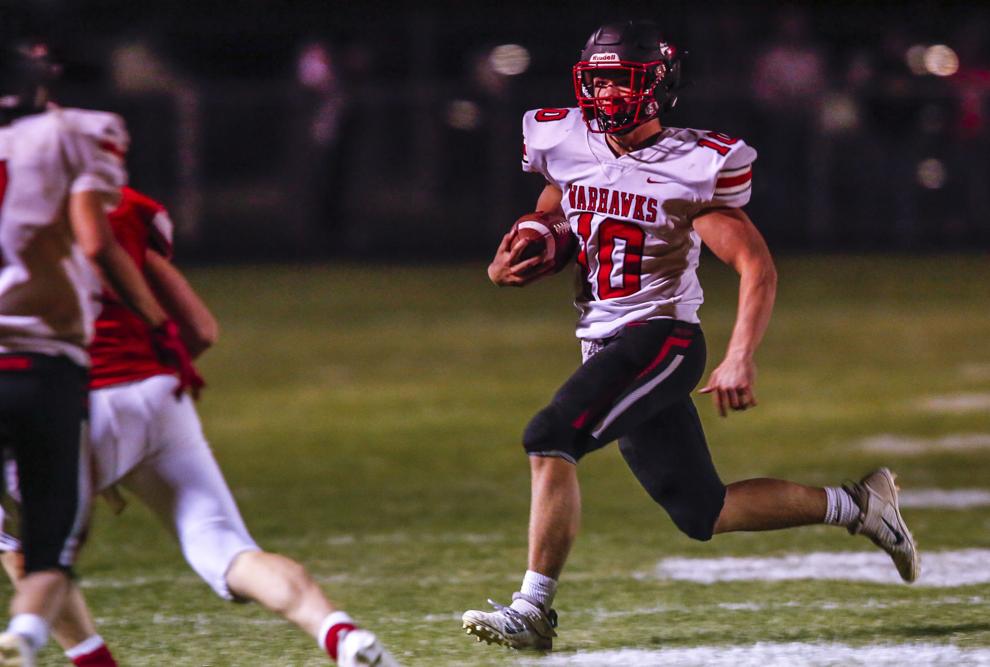 After changing positions, senior Kayden Ames has been impressive all season as a dual-threat quarterback, completing 70 passes for 1,427 yards and 20 touchdowns. He's also been the Warhawks' leading rusher with 592 yards and seven touchdowns.
"He's a great dual-threat quarterback and he's hard to prepare for in that aspect of it," Perez said.
His top two targets have been seniors Ren Heimer and Kellen Cameron, who have combined for 41 catches for 900 yards and 14 touchdowns.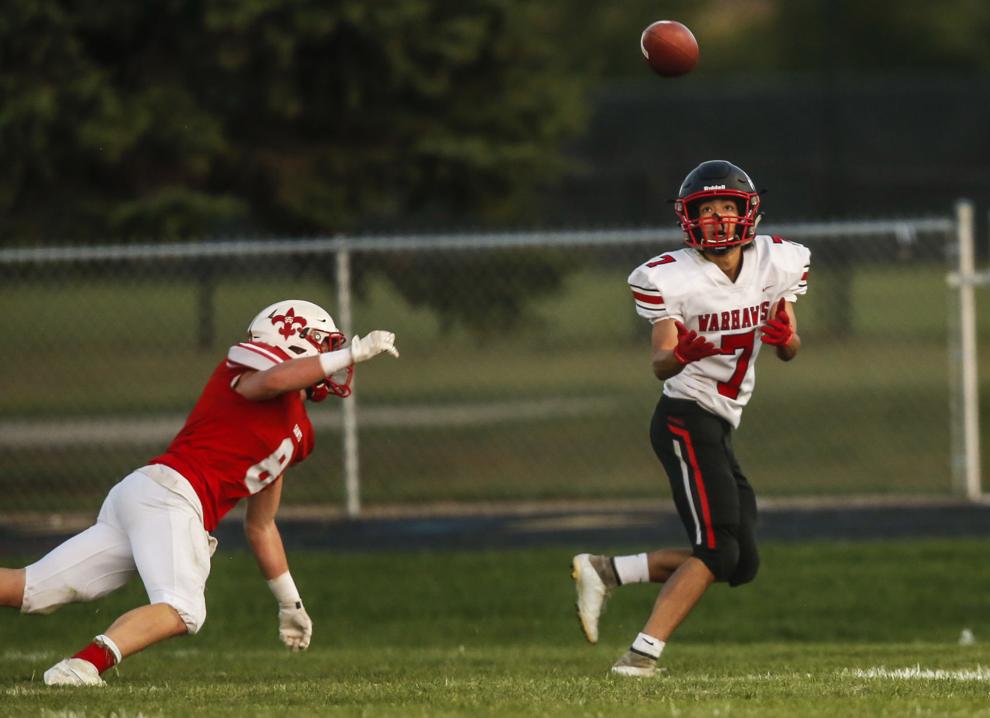 In order for the Warhawks to score an upset over the No. 2 team in the state, Ames, Heimer and Cameron will have to be on their A-game. More importantly, West Fork will need to be physical at the line of scrimmage and stay tough on defense against a powerful St. Ansgar offense.
For the Saints to get to Cedar Rapids, the defense will need to contain the Warhawks and their skill position players. In the last matchup, the Saints rushed for over 400 yards on the ground. If St. Ansgar can do that again, they will have a good chance at advancing.