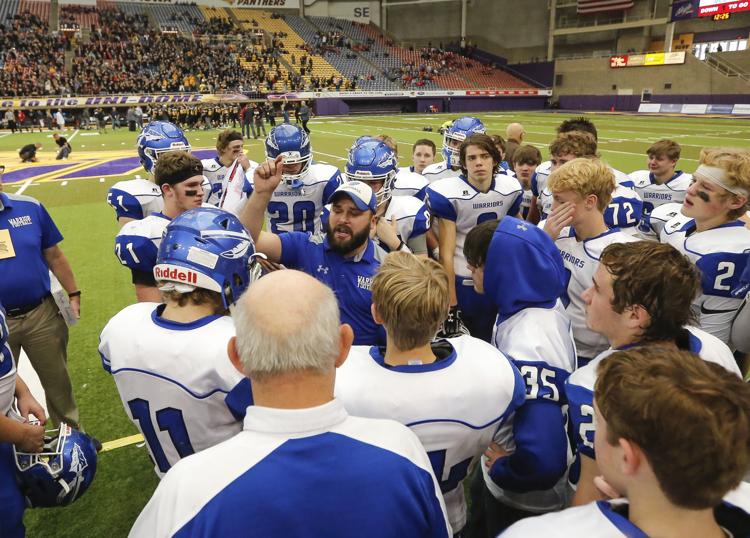 There is a new face at the head of the Osage football program and it's a familiar one for North Iowa football fans. 
On Monday, Osage High School announced that Torian Wolf, the former head coach of the Rockford program, had been hired as the Green Devils' newest head coach. 
Former Green Devils' coach Matt Finn left to become the new head coach at Roland-Story High School, and once it became clear that the job might be available, the Osage assistant coaches did their best to convince Wolf to interview for the job.
Wolf, who lives with his wife in Osage, started getting approached all over town. 
"One stopped me at the gas station, and one stopped me when I was out to eat," Wolf said. "They let me know that the job was opening up and asked me if I had any interest. Living here and being in the community, and knowing how much they support their sports here and encourage their student athletes, definitely piqued my interest."
In the year before Wolf took over at Rockford, the squad was 0-9. In his first season at the helm in 2018, the team went 12-2, ultimately losing to New London in the 8-man state title game. 
In 2019, the team finished 7-3, and ended its season with a 52-8 loss to Turkey Valley in the first round of the playoffs. After bringing the program from irrelevance to a perennial playoff contender, Wolf leaves with some very fond memories.
"When we went on that state title run, to watch that community come together, and watch them rally behind that group of kids, it was just an amazing thing to be a part of," Wolf said. "It was such an honor to kind of be the face of it and have all of that support."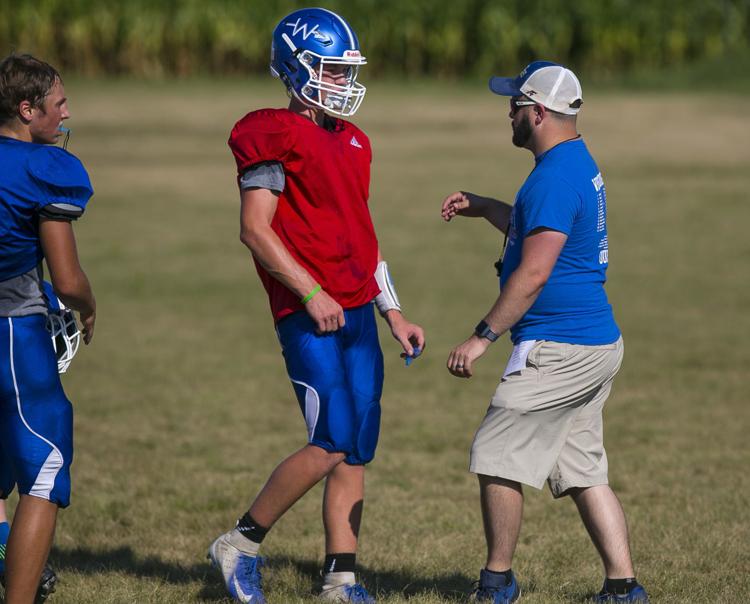 One of the biggest draws for Wolf to the Osage program is that it plays 11-man football. Wolf obviously adjusted well to the 8-man game at Rockford, but is excited to be coaching an 11-man squad again, which he describes as his "comfort area."
"That is kind of my wheelhouse," Wolf said. "Growing up and playing 11-man in college, that is where I am going to feel most comfortable. It was fun learning 8-man, I really enjoyed it, and it was an exciting challenge. Now I am getting back into my comfort zone, and doing what I know best."
Fans of Osage football can probably expect to see a more run-heavy offense this coming season than in years past. Last year, the Green Devils finished with the second-most passing yards of any area team, with 2,137 yards through the air. Wolf's Rockford squad, on the other hand, passed for 975 yards on the season, and ran for 2,117. In the Warriors' 2018 season, starting quarterback Jacob Staudt rushed for 2,048 yards. 
"(Coach Finn) has a good foundation in place, which is really exciting to not have to build from ground up," Wolf said. "I just have to take over, and kind of turn the ship in the direction that I feel best suits me."
It's a strange time to be taking over a football program, as coaches and players are banned from meeting in person due to the COVID-19 pandemic. Wolf said that meeting his players via video was an 'awkward' way to be introduced, but once the shutdowns are lifted, he is excited to get to work with some of the program's most explosive players, including receiver Spencer Mooberry and quarterback Colin Muller. 
"Spencer Mooberry, one of the best athletes I've seen in this area," Wolf said. "It's going to be fun to work with him on getting some open space."
"Collin Muller throws a beautiful ball, and I think he can be used more as an athlete as well." Wolf said. "I think Collin can run a little bit more than coach Finn was asking him to do, and maybe we can  get him involved in the run game a little bit more."
The excitement regarding the new hire is widespread. In his announcement that he had accepted the job at Roland-Story, Matt Finn described Wolf as a "home-run hire" for Osage.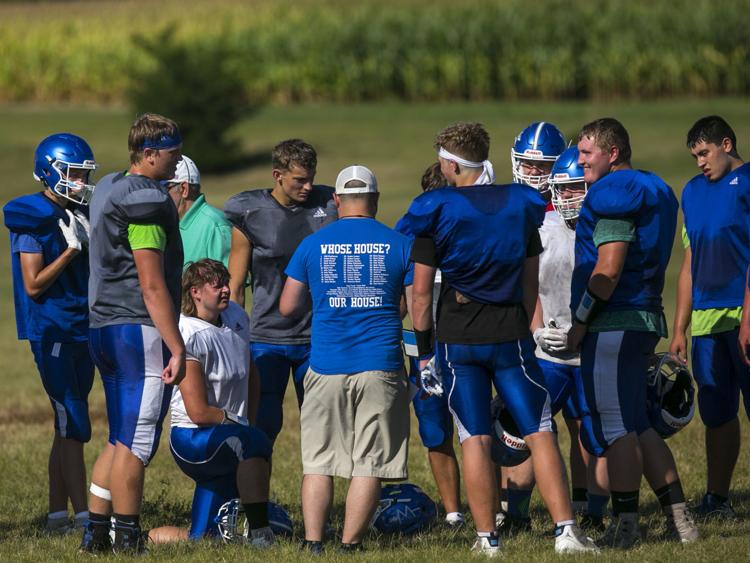 "We are excited to have Coach Wolf join the Osage Family," Osage athletic director Michael Henson said. "He is an energetic and passionate coach. We believe he fits in well with what we are trying to do here in Osage, along with his caring commitment to develop student athletes."
In his two seasons as the head coach at Rockford, Wolf had a big impact on the Warriors' program. As he prepares to make the shift 30 miles north, he is confident that the Rockford players will be just fine without him.
"It was super special to be a part of," Wolf said. "They don't need me to show them the path anymore. That is a program that is going to be successful year in and year out from now on."
Be the first to know
Get local news delivered to your inbox!