After four years of planning and a year of construction, the Golden Plains Wind Farm project in Winnebago and Kossuth counties is now up and running.
The 200 megawatt project, developed and constructed by EDF Renewables, achieved commercial operation in partnership with Alliant Energy on March 27 and is now delivering cost-effective, clean electricity to Iowa customers.
"We are pleased to partner with Alliant Energy to deliver competitively-priced, clean energy to its customers through the Golden Plains Wind Project," said Kate O'Hair, vice president of development, North Region at EDF Renewables. "The project provides an economic boost to the Iowa economy through new construction and operations jobs, expanded tax base and recurring, long-term income for participating landowners."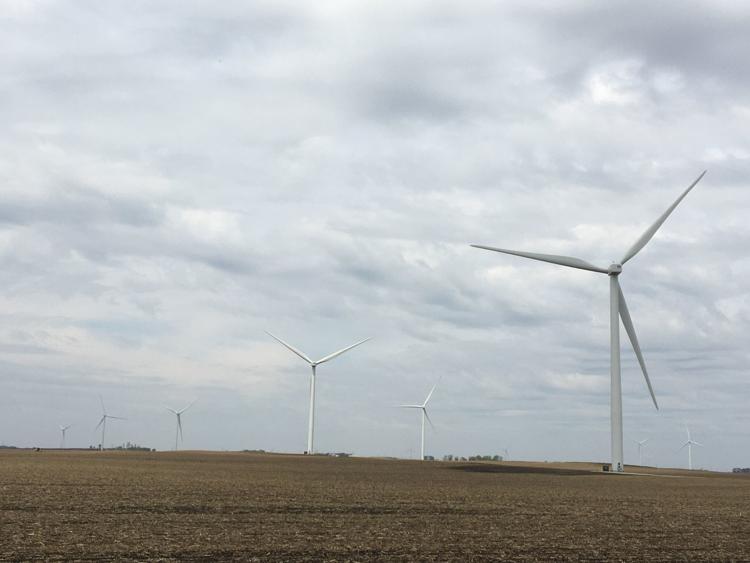 The wind farm, which is made of 82 wind turbines in the northwest corner of Winnebago County and the northeast corner of Kossuth County, spanning more than 25,000 acres, is expected to generate enough clean energy to power an average of 73,000 homes per year.
Though the wind farm takes up about 60 percent of Kossuth County, Alliant Energy senior communications partner Morgan Hawk said farmers can work the ground close to the turbine and can use the access roads to the turbines to get in and out of wet and muddy fields.
Golden Plains Wind Farm employed hundreds of workers at the peak of construction and is a part of a $1.8 billion investment in 1,000 megawatts of new wind generation in Iowa by Alliant's Iowa energy company.
By the end of 2020, Alliant expects to own and operate 1,299 megawatts of wind generation in Iowa, providing enough renewable energy to power 430,000 homes per year, and its target is to reduce carbon dioxide emissions by 40 percent by the year 2030 across their entire service area in Iowa and Wisconsin, according to the press release sent out by the energy company.
"Wind energy is a win for Iowans," said Terry Kouba, President of Alliant Energy's Iowa energy company. "This project benefits customers and the environment through reductions in emissions and fuel costs. It also gives landowners lease payments, and it helps communities through increased local tax revenue for schools and community services."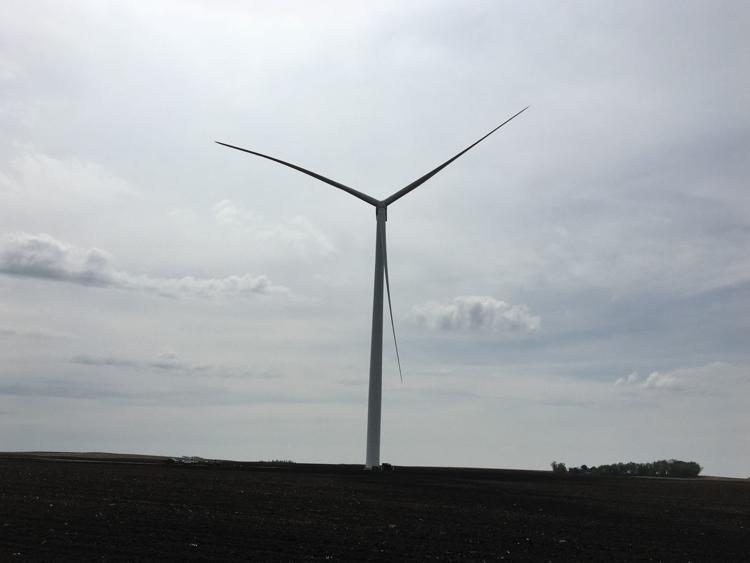 Businesses in the surrounding communities of Algona, Lakota, Buffalo Center and Thompson also benefitted from the project during its construction as the workers spent their time and money in the local restaurants, gyms, hotels and small businesses.
EDF Renewables corporate communications vice presidents Sandi Briner said the site teams also coordinated community outreaches, raising over $6,000 in a school supply drive for local schools, $1,000 in a Thanksgiving food drive, and $1,100 in a donation drive for a local family who suffered the loss of a child during the holidays.
"During development, more than $15,000 was donated to various charities and non-profits," she said.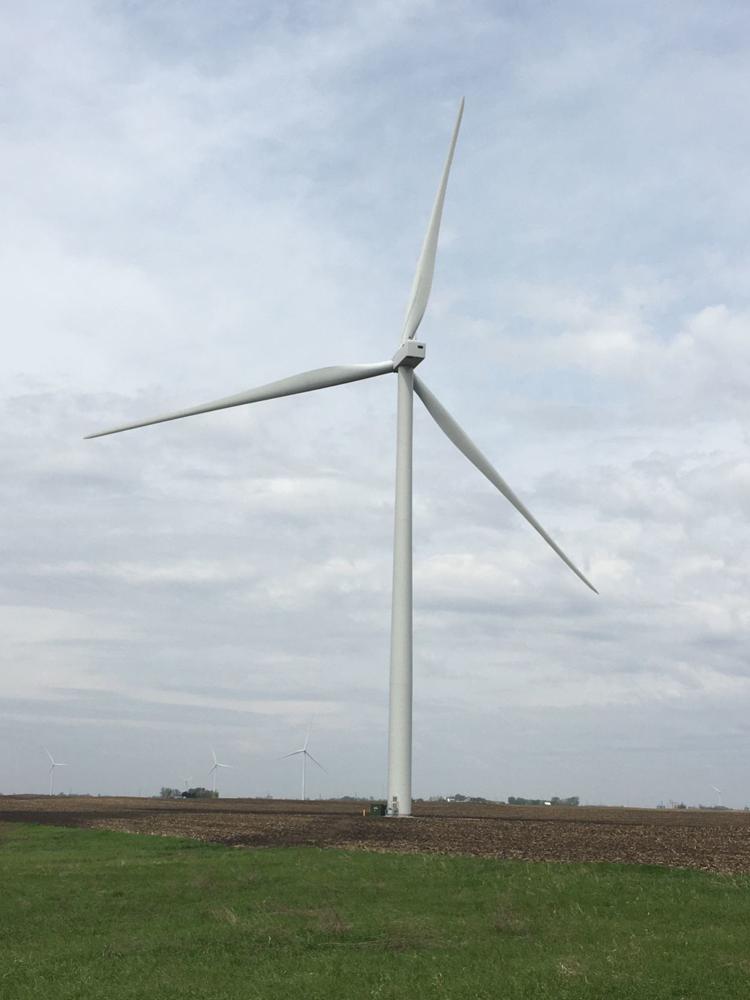 Now that the wind farm is fully operational, Hawk said Alliant will continue to work on restoring roads and taking care of the land around the turbines, working with county engineers to make sure they approve and they're doing it right.
"Our goal is to do it right while understanding that it is weather dependent," he said. "We will bring back roads to the same or better condition than when we started the project."
The EDF Renewables construction workers will move onto other local wind farms being built by IPL and White Construction in Kossuth County in 2020, as they have many sites in various stages of development in Iowa, according to Briner.
Alliant is currently working on two more wind farm projects, the Richland Wind Farm in Sac County and the Kossuth Wind Farm in the southeast corner of Kossuth County, and are on track for both to have in-service operations in the fall this year.
"We want to thank the communities, neighbors and landowners for their support as we bring this important project online," Hawk said. "Their support has made this a stronger project."
Volunteers provide lunch to truck drivers
A group of volunteers, led by Janey Burik of Mason City, are packing up lunches and handing them out to truck drivers who filter into a weigh station on Interstate 35 just south of Northwood. 
Grace Zaplatynsky can be reached at 641-421-0534.
Be the first to know
Get local news delivered to your inbox!