SHEFFIELD | The Indians lost a pair of duals at West Fork High School on Thursday, Jan. 3.
The final scores were Lake Mills 60, Forest City 12 and North Butler 43, Forest City 27.
Austin Kelso and Brock Moore were the lone Forest City wrestlers to win their match against Lake Mills. Each won via fall. Kelso pinned his opponent in 1:26, and Moore pinned his in 31 seconds.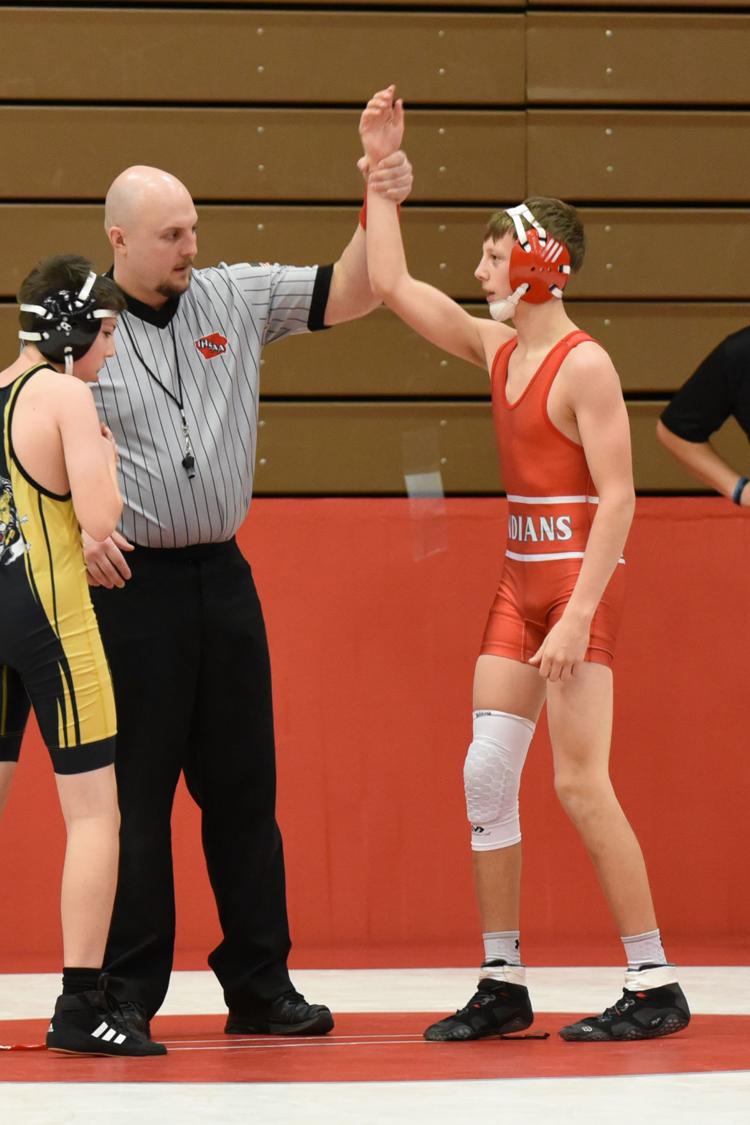 Reese Moore, Kelso and Wyatt Gelhaus won their match against North Butler. 
Kristian Gunderson placed third with a pin against Charles City's Roush Jaeger on Saturday, Jan. 5. Hayden Hoffmeyer placed sixth.