Preparing to face a team with one star volleyball player can be difficult, but not impossible. 
Victory was sweet for the Mohawks on Senior Night at home. The Mason City girls' swim team came out and beat Marshalltown, 72-30, to earn a te…
After a challenging, but educational, weekend of volleyball at the Osage Tournament, the Forest City volleyball team went into Tuesday night's…
The Charles City School District made it clear back in mid-July that it was considering taking drastic action after then-junior Jeremiah Chapm…
The Forest City football team broke a 0-0 tie with 15 points in the fourth quarter, as the Indians took down Roland-Story 15-0 for their first…
One day after Northwood photographer Jodie Bachtle decided to not sell a Northwood-Kensett "Back the Blue" volleyball poster that was meant to…
Ryan Cole has been a force for the Saints on offense this season, and had one of the most impressive games of his career on Friday night. 
Two weeks have passed in Iowa's high school football season, and we have already seen some memorable finishes and epic games.
NIACC freshman cross country runner Sarah Bertry ran the fourth-fastest 5K time in program history on Saturday at the Grand View open, as she …
The Forest City volleyball team kept its record perfect with a 3-0 win on Thursday over North Union. The Indians claimed victory in dominant f…
It has become pretty clear over the past several days that what we are doing isn't working. 
The Forest City volleyball team has no shortage of confidence this season. After finishing second in the Top of Iowa West conference a season …
The Forest City volleyball team dominated Eagle Grove on Thursday night, as the Indians swept aside the Eagles in three sets by scores of 25-8…
The Lake Mills football team kicked off its pursuit of a district title in fine fashion on Friday night. The Bulldogs' offense finished with t…
Compete every Friday night.
See who made the Globe Gazette's 2020 All-Area Baseball Team:
The fall sports season is underway, and with COVID-19 continuing to spread across the country, many school districts in Iowa are taking precau…
The Iowa High School Athletic Association on Friday announced a series of changes to the 2020 football schedule, as the organization tries to …
Iowans can watch live coverage of all quarterfinal, semifinal and championship games of the 2020 Iowa High School Boys State Baseball Tournament.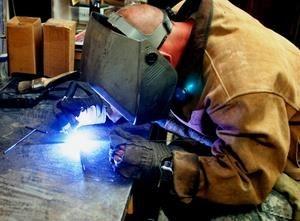 J & J Machining, Welding & Fabricating
If it feels like summer sports just started, it's because they did. We're only three weeks into baseball and softball, and it's already time t…
The Mason City softball team had a night for the ages on Wednesday.
A blend of newer faces and returning players has head coach Jeff Jerome excited for his team to get the season underway.
The Waldorf men's soccer program has found a new leader; a veteran coach with his sights set on greatness for the Warriors.
It can get quiet in North Iowa at nighttime, but if you stood on your porch and listened closely as Sunday night turned into Monday morning, y…
Waldorf star forward Sean Mallonee added another award to an impressive collegiate resume as the Warrior hockey player was named to CoSIDA's A…
Waldorf captains Taylor Karr and Sean Mallonee lead the way for the Warrior hockey team on the ice this season, and set a high standard in the…