With fall sports finished and Thanksgiving now done, winter sports are here. Already, several girls basketball teams have started, and boys ho…
Coaches and players in North Iowa are doing what they can to limit the spread of COVID-19. It can be challenging, but keeping players healthy,…
Winter sports are upon us, and it is time to officially shut the door on the wild, crazy experience that was the 2020 Fall Sports season. We a…
The Mason City girls' basketball kicked off the new season in tough fashion, with a 74-47 loss at Southeast Polk, the No. 2 ranked team in Class 2A. 
The Top of Iowa Conference has announced its 2020 spectator guidelines, which limit seating and require social distancing, in order to comply …
The Iowa Print Sports Writer's Association named its All-State Football team on Tuesday, and there were many area athletes that were on the list. 
With the conclusion of the state football playoffs, the 2020 fall season has officially come to an end. It was a strange season, to be sure, w…
WATERLOO — After weighing several different options, the Battle of Waterloo wrestling tournament committee came to a tough decision to cancel …
The Waldorf athletics department announced on Wednesday that no fans will be allowed at the Cobblestone Inn and Suite Classic, a four-game eve…
Once in a while, a story ends in perfect fashion. 
The starting gun has been fired for the last time in 2020, and the running shoes sit in the corner, at least for the time being. With the stat…
With a little more than two minutes left in Friday's state quarterfinal between No. 5 West Hancock and No. 1 Grundy Center, things looked dire…
For those of you who are understandably tired of contests decided by a razor-thin margin, I have bad news for you. 
A wise man once said "There's no crying in baseball!"
When West Hancock's Cole Kelly gets the ball, the best course of action for any football player in the area is to either watch in awe, or get …
The West Hancock football team has steamrolled its opponents over the past seven weeks. But three weeks into the postseason, anything can happen. 
The Lake Mills volleyball team lost to No. 3 Dike-New Hartford on Wednesday night. Here's a look at the game, the season and the Bulldog family.
No. 3 Dike-New Hartford was able to advance over Lake Mills in the Class 2A, Region 5 finals on Wednesday night.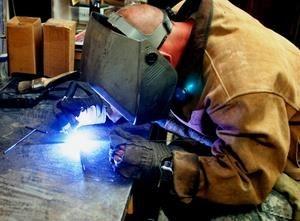 J & J Machining, Welding & Fabricating
A lot was on the line on Tuesday night at Central Springs. Bragging rights between Top of Iowa Conference division champions, a win in a rival…
For the second time this season, Waldorf women's soccer sophomore Sydney Boyd was awarded Association of Independent Institutions Player of the Week.
With the fall sports playoffs currently in full swing, the winter sports season is approaching fast. On Tuesday, the IHSAA released the winter…
Defense wins championships, or so the old saying goes. 
The Mason City football got out to an early lead on Friday night over Webster City in the second round of the postseason, but a 21-point fourt…
The Newman Catholic cross country team has a long history of success. Never quite like this though. 
Thursday afternoon was a big one for cross country teams around the state of Iowa. Teams and runners gave it their best effort in an attempt t…