I truly believe that spring sports are the perfect change-of-pace for Iowa athletes. Here's why.
Bennett Berger has been one of the top golfers in the state as a member of the Lake Mills boys team. His father, Bob, was a state champion for…
The National Junior College Athletic Association has named Brett Putz, first-year head coach of the Des Moines Area Community College men's ba…
A pair of Waldorf seniors were recognized for their solid seasons on the softball diamond on Monday.
Junior kicker Slater Gifford has been rewriting the record books for the Waldorf University football program.
Brett Putz started as a prolific scorer in Forest City and became a national champion head coach at one of the premier JUCO programs in his ho…
Garner-Hayfield-Ventura historically hasn't had its US Highway 18 rival Clear Lake's number in soccer, boys or girls.
Tuesday was a very busy night for North Iowa area sports.
Forest City senior Michael Olson made his commitment official over the weekend.
Ryan Korthals will swim next year at the University of Nebraska-Omaha.
After three cold and windy days to start the week, many area teams were finally able to get back out and compete on Thursday night.
The good times just keep on rolling for the Lake Mills boys golf team.
Forest City boys track and field coach Brian Hovenga says his team has started a bit sluggish this year. But he's seen some encouraging things so far.
The Iowa High School Athletic Association (IHSAA) released the team assignments for the co-ed state qualifying track and field meets scheduled…
Many area teams were in action on Thursday night.
I know North Iowa has plenty of sports stories to tell. And I'm excited to keep telling them this spring.
NIACC wrestler Chase McCleish and Waldorf men's golfer Benjamin Boerjan were both recognized as athletes of the week in their respective sport…
The Mason City and Forest City boys track and field teams traveled to Nevada, while the Mason City girls team competed at Waverly-Shell Rock o…
Lake Mills Athletic Director Jim Boehmer was recognized over the weekend as 2020 Iowa High School Athletic Director of the Year.
The Forest City boys track and field team has been working hard to accomplish its main goal of winning a conference title.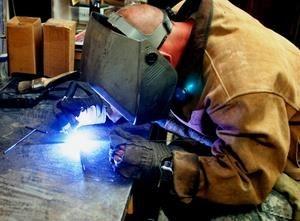 J & J Machining, Welding & Fabricating
The Forest City girls track and field team is ready for a fun and challenging spring season.
Scoring a hat trick on Saturday, Sydney Boyd helped the Waldorf University women's soccer team net a home victory over visiting William Penn.
Zach and Chris Throne took the challenge of broadcasting Lake Mills' basketball games and creatively made it their own this winter.
Noah Miller is staying home.
Some of the top boys basketball players in the state play here in North Iowa. Here is a roster of the best of the best.
To conclude another exciting girls basketball season, here is the roster of some of the top talent from the area.
The IHSAA released the new districts and classifications on Friday morning.