Forest City 48, Garner-Hayfield-Ventura 47
Forest City 40, Garner-Hayfield-Ventura 34
The Forest City wrestling team dominated West Fork 66-12 and lost 39-30 to Lake Mills on Thursday in its own quad.
The Top of Iowa Conference West Division boys basketball game between West Hancock and Forest City on Friday was a tale of two completely diff…
The West Hancock girls basketball team is up to second in the latest Class 2A ratings.
Next week will be a quiet one for North Iowa sports, as players and fans take a step back from workouts and school for their holiday breaks.
Bob Roethler Invitational
The Forest City wrestling team won two of its matches during the West Hancock quad meet on Thursday.
The Forest City boys basketball team walloped Eagle Grove on Dec. 3 by 30 points. In the middle two quarters, the Indians outscored the Eagles…
A big first half propelled the West Hancock girls basketball team to an 87-34 win over Lake Mills on Tuesday.
At the end of the first period, it looked like the West Hancock boys basketball team could keep up with Lake Mills on Tuesday in its season op…
In Iowa, a wrestling state in the middle of wrestling country, a growing demographic of potential participants are still in the margins — females.
The state cross country meet took place under a beautiful blue sky on Saturday, with several area runners putting up solid finishes, and sever…
The Forest City volleyball team saw its regional title hopes come to an end on Tuesday, Oct. 29, as the Indians fell to Dike-New Hartford in t…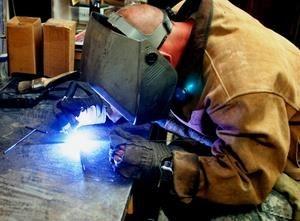 J & J Machining, Welding & Fabricating
After an 0-4 start that included losses to three teams that would eventually go undefeated on the season, the Osage football team found itself…
The Forest City volleyball team has taken its play to a new level in the past few weeks. And following the Indians 3-0 sweep of Garner-Hayfiel…
The Forest City girls cross country team finished fifth overall at the Top of Iowa Conference cross country meet, as the Indians finished one …