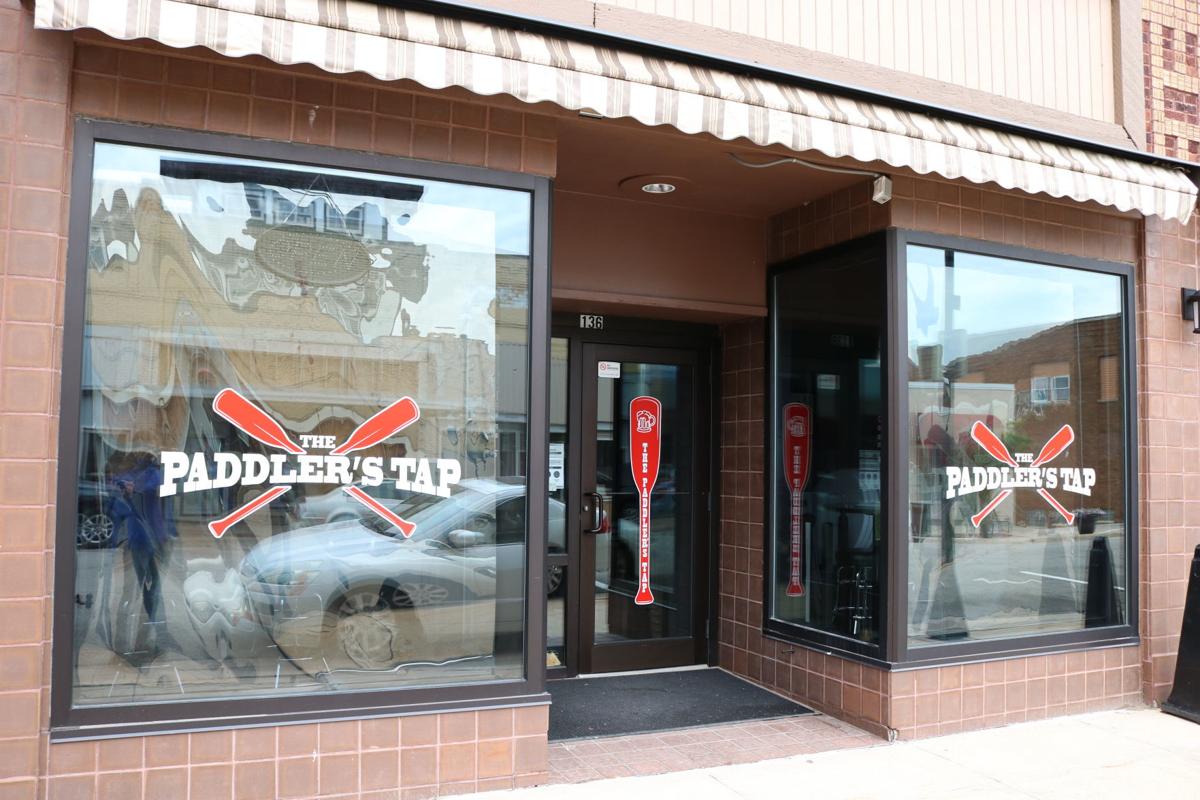 The Paddler's Tap reopened Thursday, July 9, with outdoor seating to properly follow social distancing guidelines.
On May 20, the Tap said they decided to take extra time to "put together a plan that is best for our owners and patrons alike" on a Facebook post.
Gov. Kim Reynolds allowed bars to reopen May 28 with restrictions and at 50 percent capacity, and effective June 12, restaurants and bars were allowed to fully open so long as they continue to follow social distancing guidelines.
On June 10, the Paddler's Tap announced on their Facebook page they will be reopening Thursday, July 9.
Kris Linder, one of the Paddler's Tap's owners, asked the Forest City Council to close Clark Street from School Street to West K Street every Friday and Saturday so they can have some outdoor seating to properly follow social distancing guidelines.
"Our thought process is just that we're trying to be open in the safest possible manner, and the more we get people outside and social distancing, the better for everybody and the better our chances of staying open, to be quite honest with you," Linder said.
Having talked to the neighboring businesses, a couple had some concerns about people being able to access the businesses still, such as with Bonnie Willis and her piano lessons, but Linder said they wouldn't start setup until a little after 4 p.m. and the alley will still be available for parking.
"Otherwise, people were very agreeable to it and we're told that this will help businesses with foot traffic," Linder said.
Linder said they would like to do it every Friday and Saturday through September, provided the weather holds, and to start it as soon as possible.
The city council unanimously agreed to allow the Paddler's Tap close Clark Street during its business hours after 4 p.m. on Fridays and Saturdays.
When the Tap opened Thursday, they put hand sanitizer on the door and spaced out the tables more and had the parklet in front of the building available for some outdoor seating, according to their Facebook post Thursday afternoon.
"All of this will help in trying to lower the spread while also helping us keep our doors open," they wrote on their Facebook page.
They said they will "do their part to lower the risks to [their] patrons and partners and ask that everyone be on board."
"This is all new for us, too, and we are sure we will be learning as we go," they wrote. "Be nice. Be kind. Be cool. And remember, this is weird for everyone."
The Paddler's Tap is open from 4 to 10 p.m. on Thursdays and Fridays and 2 to 10 p.m. on Saturdays.
Be the first to know
Get local news delivered to your inbox!