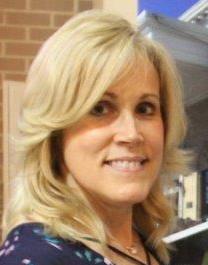 As we are beginning to enter into the traditional holiday shopping season, it is a good time for a friendly reminder about the importance of creating great customer experiences.
Customer service is the support you offer your customers — both before and after they buy and use your products or services — that helps them have an easy and enjoyable experience with you. In the past, people often chose which companies they did business with based on price, or the product or service offered. Today the overall experience is often the driver.
The essence of a good customer experience is forming a relationship with customers that they feel that they would like to pursue.
For a business to have good customer service, thereby effecting the customer experience, here are some basic customer care rules to consistently follow:
• Answer your Phone: People who call want to talk to a live person. Make sure that customers calling your business are welcomed by with the way the phone is answered.
You have free articles remaining.
• Don't make promises unless you will keep them: Reliability is one of the keys to any good relationship, and good customer service is no exception.
• Listen to your customers: let your customer talk and show them you are listening. Summarize what the customer has said and suggest how to solve the problem.
• Deal with complaints: Complaints can become opportunities, they give you the chance to discover issues and correct them, resulting in improved customer experience.
• Be helpful-regardless of profit: always keep your eye on the customer, not on the profit.
• Train your staff: Train them to be helpful, courteous, and knowledgeable. Give them enough information and power to make those small customer-pleasing decisions, so they will never have to say "I don't know, but so-and-so will be back at…"
• Take the extra step: they may not say it to you, but people notice an extra effort and will tell others.
Everyone has their own definition of what good customer experience means. Great customer experience is all about bringing customers back. And about sending them away happy - happy enough to pass positive feedback about your business along to others, who may then try the product or service you offer for themselves and in their turn become repeat customers. Always remember the one true secret of great customer experience and acting accordingly; "You will be judged by what you do, not what you say."