Q: What is the Great American Outdoors Act?
The dual dynamics of COVID-19, with disproportionate impact on lower income and people of color, and George Floyd's murder, presents a harsh r…
Greetings from Pastor Les Green of Forest City United Methodist Church.
While you're sitting outside on the patio after dark this summer, you won't be alone. All around you will be a whole world of nocturnal insect…
What's outside your window?
I spent a week in a cabin for Wilderness Theology Class in 1989 near Rapid City, South Dakota. Dr Brachlow was our experienced guide.
Every year, especially in the spring and early summer, we get calls from well-meaning people wanting to know what they should do with the litt…
As I'm sure many of you are, I'm frustrated with politicians and their agendas. If there's anything we CAN agree on, it's time for change in W…
Are your mourning the loss of a loved one?
Across America, workers involved in the food supply chain are considered essential. After their input suppliers, farmers and ranchers are the …
 The human heart is feral. It leans wild. At the same time, it longs to relax, to be at rest, to be "home."
In 1962, Rachel Carson's iconic book "Silent Spring" was published, illustrating the effects of pollution in our environment. It sold over 500…
Iowa CCI is demanding Reynolds put an immediate six-month halt on the approval of all factory farm construction permits.
Each of us must be responsible for our own health and accountable for the impacts we have on each other.
Forest City lost one of its most famous sons with the death of Dean Borg on March 22. He was 81 and died from complications caused by pancreat…
I will never forget Dean Borg, for myriad reasons. But one reason stands above the rest.
The Lions club is supporting organizations in Forest City with monetary help during the COVID-19 pandemic.
Spring will soon be here and that means we'll all be able to get outdoors a little more. If you're looking for a fun, family-oriented activity…
 The human heart is feral. It leans wild. At the same time, it longs to relax, to be at rest, to be "home."
Q: What is Congress doing to address the public health and economic emergency?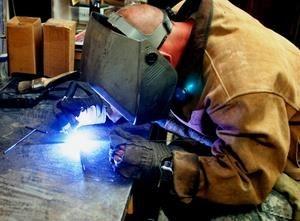 J & J Machining, Welding & Fabricating
Throughout Winnebago County, you will see firsthand the contributions farmers make in our local communities. These farmers have served as volu…
Since its inception in 2009, Farmers Trust and Savings Bank has donated over $158,000 throughout northern Iowa and southern Minnesota to the V…
You don't have to be a child development expert to give a child a great start in life. In fact, it's surprisingly simple – and fun. The first …
During the 40 days of Lent we remember Jesus's time of testing and temptation in the wilderness and we member and wrestle with our own times o…
Iowa Lakes Community College has released the fall honors list of full-time students who have demonstrated academic excellence by earning at l…
For most of us growing up, learning math was about solving problems the "right" way based on the steps our teacher taught. A lot has changed i…
Winter is a wonderful time of year to check out the nighttime sky! There are a lot of bright stars, and the cold, dry air makes for good viewi…