An ongoing Winnebago Courthouse project for tuck-pointing and stone replacement will run the county about $420,000 just to repair the north and west sides, due to the extreme deterioration of the motor and stone, according to Winnebago County Auditor Karla Weiss.
In looking at ways to help finance the estimated cost of $600,000 for this project, a presentation of those numbers projected by Senior Vice-President Jeffrey Heil and Vice President Heidi Kuhl of NorthLand Public Finance was given to the Winnebago Board of Supervisors at the meeting last week.   
The goal was to give guidance to the Winnebago Board of Supervisors  on how they could best utilize their current budget. The advisors took into account the projected numbers and the healthy balance in the county's TIF fund.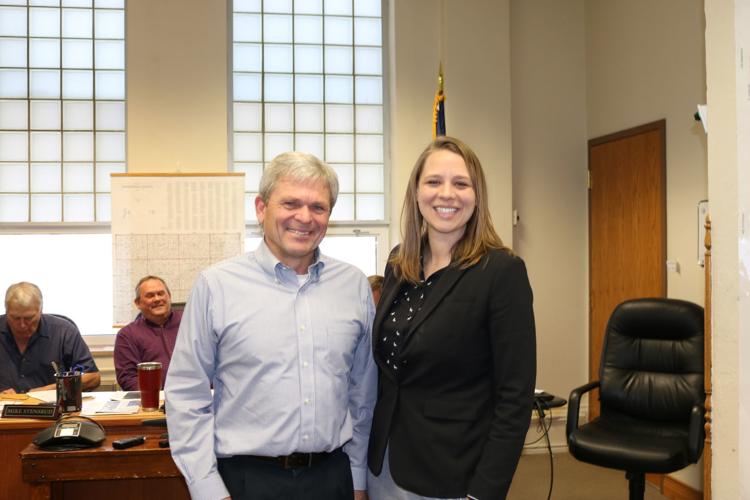 The supervisors voted unanimously to consider amending its Urban Renewal Project plan and use money in the county's existing TIF fund to pay for the repair work.
"We have over $17 million in TIF money that is uncommitted, and we are collecting," said Heil, in his presentation. "You have a million dollars coming into your TIF fund that is now creating a balance, and we can use that and grow it to pay off the bonds early or amend this plan."
You have free articles remaining.
Winnebago County is over the legal limit for essential purpose bonds to be an option. It was also pointed out that any project costing over $600,000 would have to go before the people for a vote, according to Heil's presentation.
The courthouse project could be financed through the TIF fund as an Urban Renewal Economic Development Project, because of its necessity to the community, Heil said.
He explained that fixing the structure of the courthouse was important for the community to carry on its services, and that without it the county wouldn't be able to provide them.
"Our suggestion is to amend the Urban Renewal Plan and put the courthouse renovation into that," said Heil. "Once amended, we can use the unused amount in the TIF, almost $3 million in that's already collected, and spend it on this project."
He pointed out to the board that now in the second year of the fund, there was over $1 million coming in per year, more than the county's payment on the debt it incurred in creating the TIF.
Besides using the TIF money for the courthouse project, Heil said in conclusion, the county had two other options for financing the courthouse project, according to the information presented by NorthLand Public Finance. 
"You can file a Dec. 1 report to reduce that (TIF payments) to collect only the amount you need," said Heil. "You can continue to collect it (the current TIF amount) and when the call date for those bonds comes, you take that money and pay those bonds early."
Jesusa Christians is the Community Editor of the Forest City/Britt Summit-Tribune.