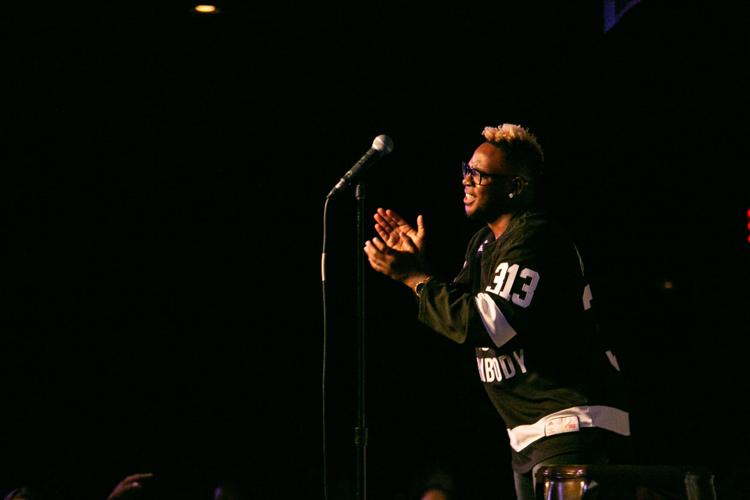 If you were to ask Day Peace about starting a comedy career in North Iowa five years ago, he would have said it wasn't feasible.
But to his surprise — with a little travel — it has been.
"If the last three years have taught me anything, it's that I'm very capable of making things happen no matter where I am," he said, now residing in Lake Mills. "(North Iowa) is a great place, and it's a great place that allows me to transform into the world comic, the national feature headliner that I want to be."
Peace, 35, of Lake Mills, has spent the past nine years — four of them in North Iowa — developing into a full-time comedian, and he hopes the recording of his first live comedy album Saturday will propel his career forward.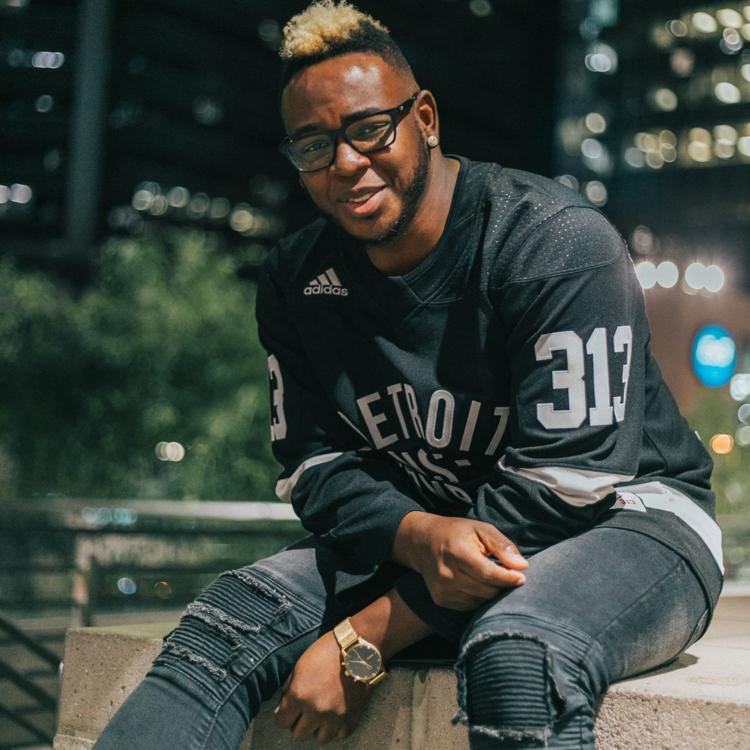 So far, his career has been filled with the hosting of monthly comedy showcases at Mason City Brewing, the production of sold-out comedy club events, the opening for headliners, like Rain Pryor and Marlon Wayans, and the launching of his "Peace Talk" podcast and more.
"(The live comedy album) is the biggest thing that I've done in my career so far," he said.
Originally from the Detroit area, Peace moved to Minnesota for college in 2005 and dropped out after 30 days, and it was around that time at Acme Comedy Co. in Minneapolis where he first tried comedy.
"Nothing really came of it," he said. "It was just the feeling of when I have more time, I'll get back to this, and that didn't come until years later."
In 2007, Peace moved to Mason City to manage a shoe store in Southbridge Mall and he met his wife, Monica, a Lake Mills native.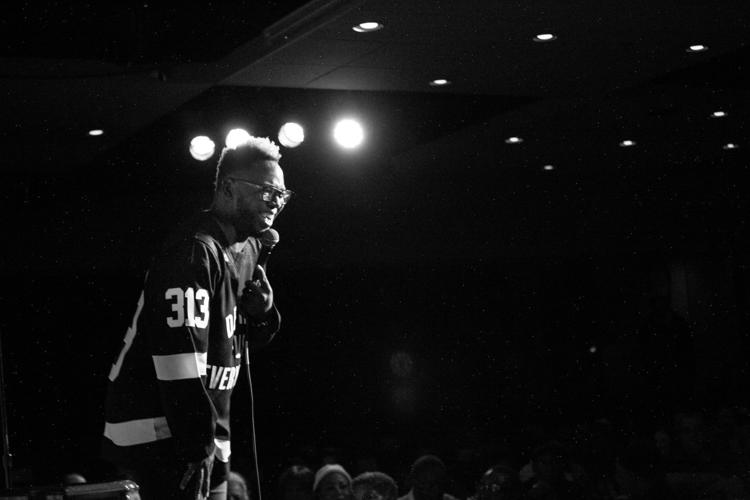 The couple moved to Arizona in 2010 after he received a promotion, and they lived there for six years.
Arizona is where Peace started pursuing comedy as a career.
"I really wanted to try it and it was the best opportunity, so it was either do it or stop talking about it and stop thinking about it," he said. "The more I did it, the better I got at it and the more it just made sense that this is what I should be doing."
It took him about five years to hone his craft and personalize his content, he said, crediting his first-born son for changing his way of thinking.
Peace, a stay-at-home father, said much of his early content was generic but it has transformed into a representation of his life and experiences as a husband, a father and a black man.
In 2016, Peace and his wife returned to North Iowa so they could raise their children near her family. The couple has two sons, a 7-year-old and a 2-year-old, and a daughter on the way.
He said the move was challenging because he had to start over as a comedian.
Peace went four months without doing a comedy show, but in early 2017, he performed again and decided he needed to do whatever he could to return to the stage, no matter the size.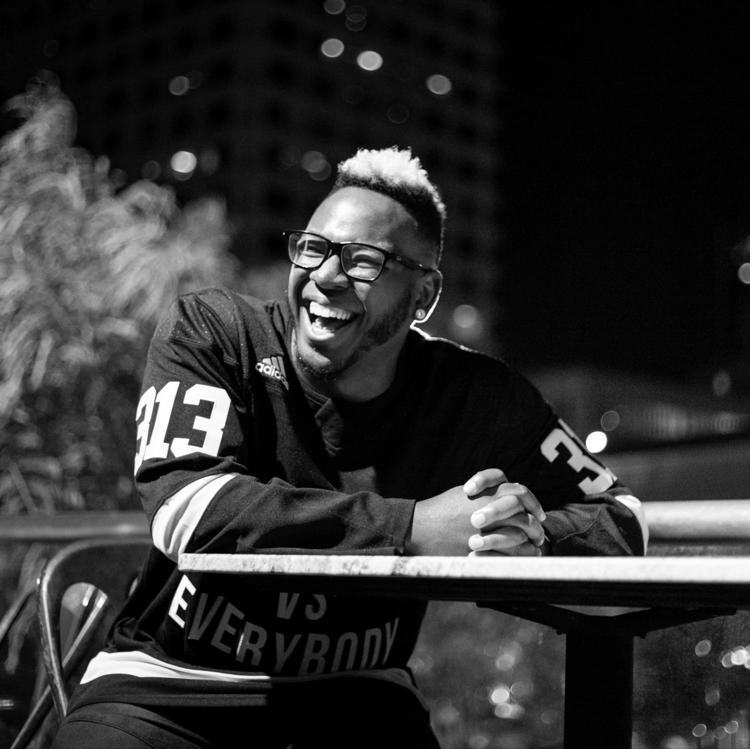 He does a monthly showcase, featuring himself and other comics, at Mason City Brewing the second Friday of each month.
"I call it the appetizer of comedy because it's free and you get to sample it and see if you like it," he said. "It's a cheap date night."
Peace also produces between three and seven larger paid shows throughout the area at venues, like The Main Event, Brix Wine & Whiskey and the Surf District Rock 'n' Roll Grill.
In addition to local gigs, he performs throughout the Midwest and Arizona at bars, comedy clubs and universities.
"I'm just trying to do as much as I can to propel myself forward," he said.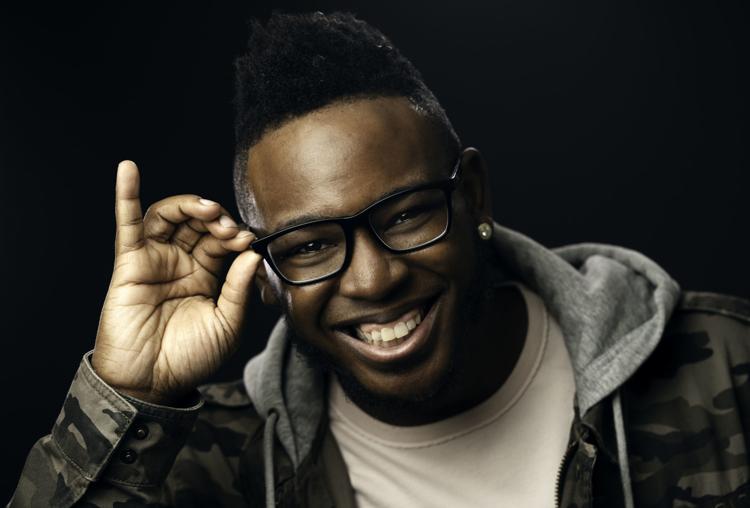 Since arriving in North Iowa, Peace has grown as a comedian, performing more and traveling more to make people laugh, and Saturday's live comedy album recording is the next step in building his brand, Peace said.
The nearly 140 seats for the recording, which is taking place at the Mason City Community Theatre, sold out early this week.
"It's an album recording, but it's also a celebration," Peace said. "It's me turning 35 and me feeling very blessed to be able to make comedy work in this area."
Marc Murray, who is the Mason City Community Theatre treasurer, said it's the first time the theater has hosted a comedian.
"We love showing off our theater and are looking forward to Day's event," he said.
Peace said he wanted to create a live comedy album, so more people could consume his content outside his shows.
The theater, he said, is the perfect venue for it — and comedy, in general.
Initially, the live comedy album recording was going to be a one-man show, but Peace decided it was too significant of an occasion not to share, so he selected a variety of talented comics from the region to join him.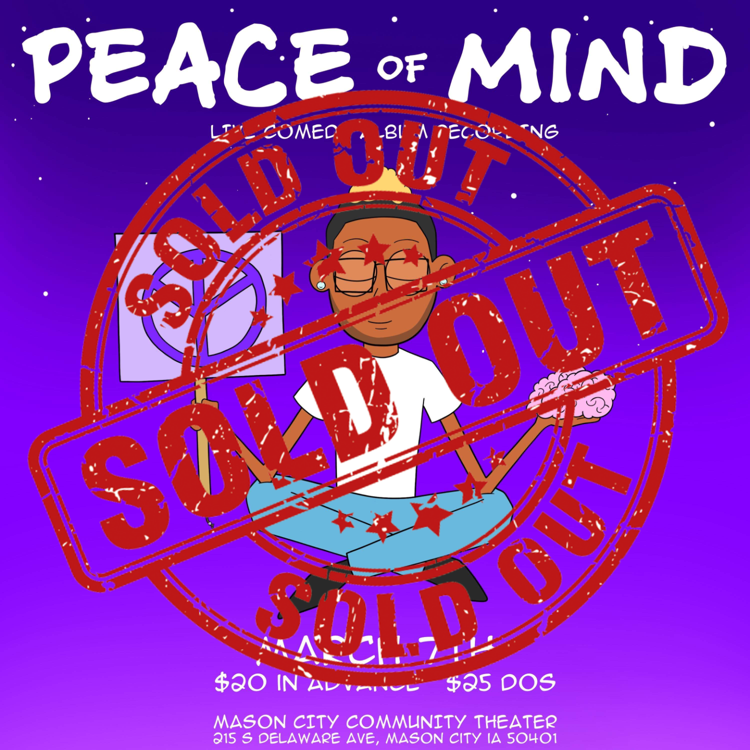 Comedians Miranda Moses, of Charles City; Alvin Irby, of Minneapolis; Bernard Bell, of Ames; Dillon Meek, of Mason City; Josh Francis, of Cedar Falls; and Clifton Dewayne Antoine, of Des Moines; will perform the first hour of the recording, followed by intermission and Peace's hour-long recorded segment.
The recording will feature some his greatest hits as well as content no one has heard before, he said.
"It's set up to be the biggest performance of my career, but hopefully it's just a really fun opportunity for me to share who I am as a comedian and how much I've grown," he said.
Peace hopes to have the recording available on DVDs and online streaming services this summer.
He also hopes to produce a monthly comedy club event the last Saturday in June, August and September at The Main Event in Mason City.
"Nine years in, this is really the start," Peace said. "I feel like it's just time, and this album is hopefully the start of something much bigger for me."
For more information about Day Peace, visit www.daypeacecomedy.com or find him on Facebook, Instagram, Twitter or Snapchat.
Boys Next Door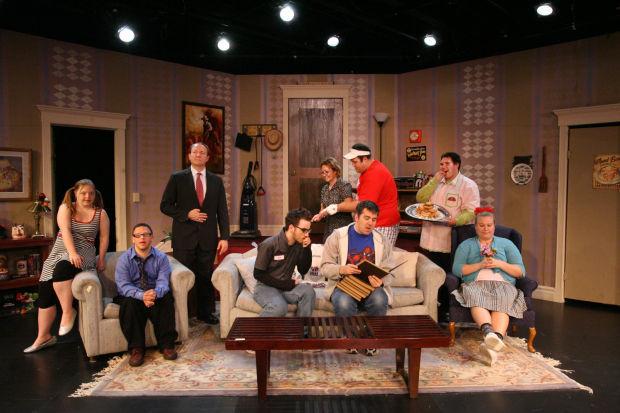 Little Women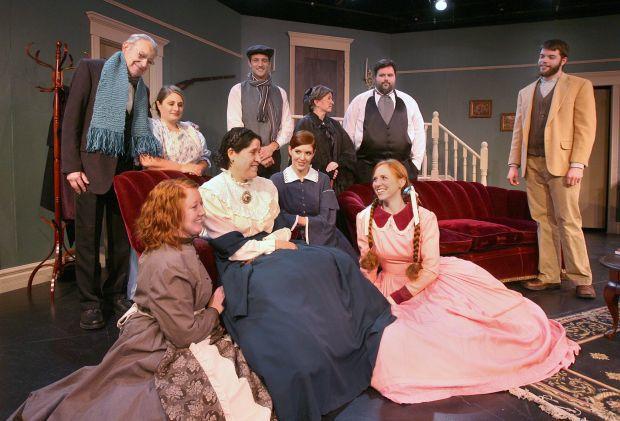 MCCT Boeing Boeing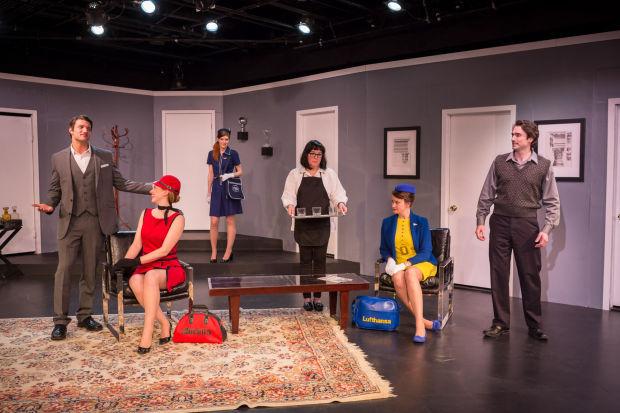 "The Bat" opens tonight at Mason City Community Theatre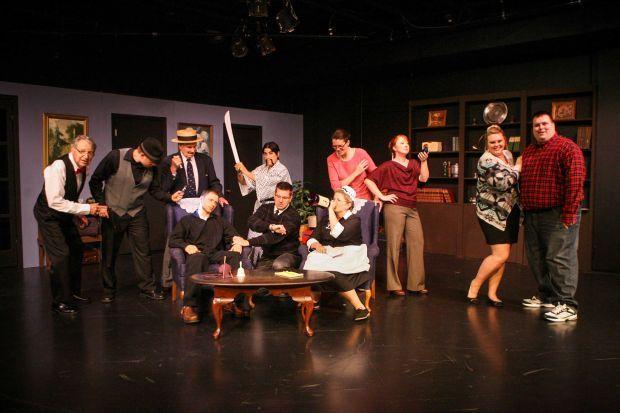 The Musical "The Apple Tree"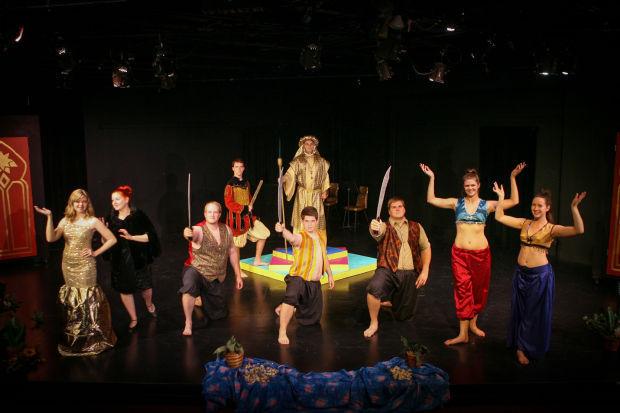 MCCT play "God of Carnage"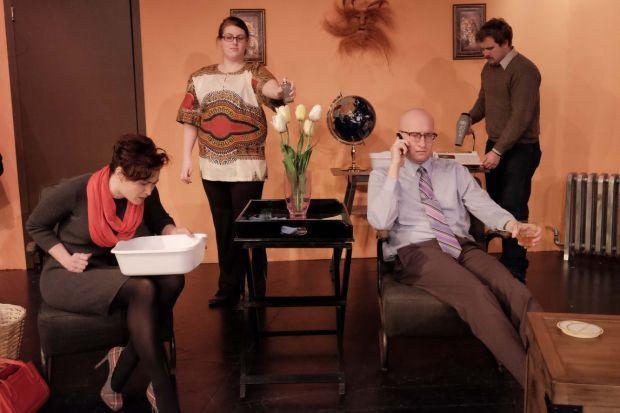 Moon Over Buffalo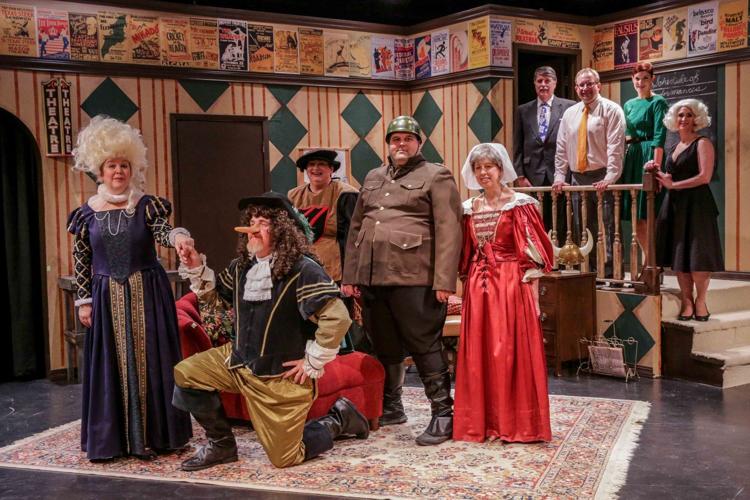 "Social Security"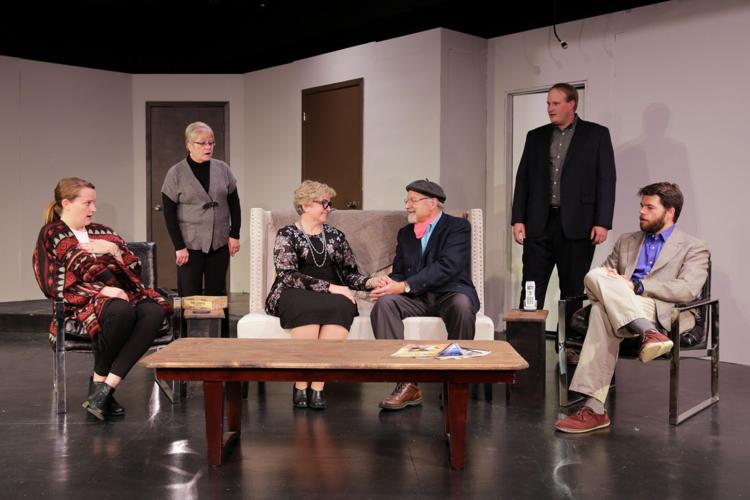 I Love You, You're Perfect, Now Change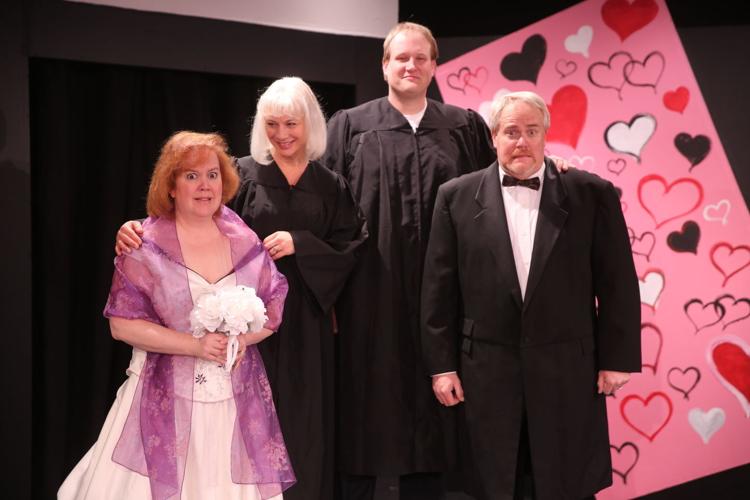 A Tribute to the Carol Burnett Show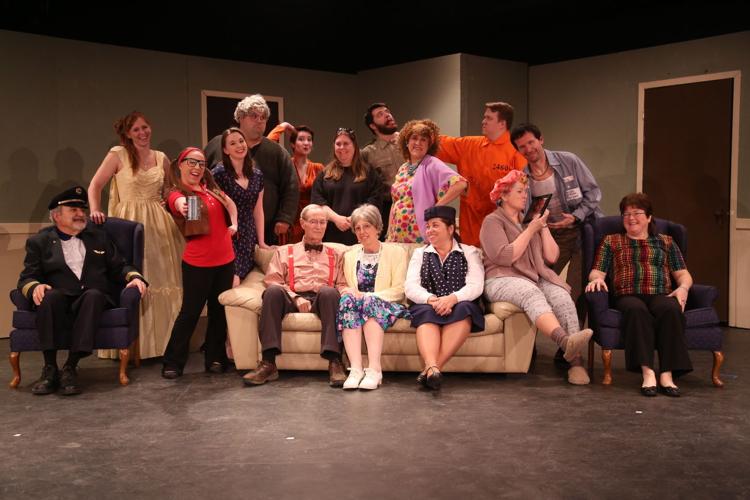 The Big Five-Oh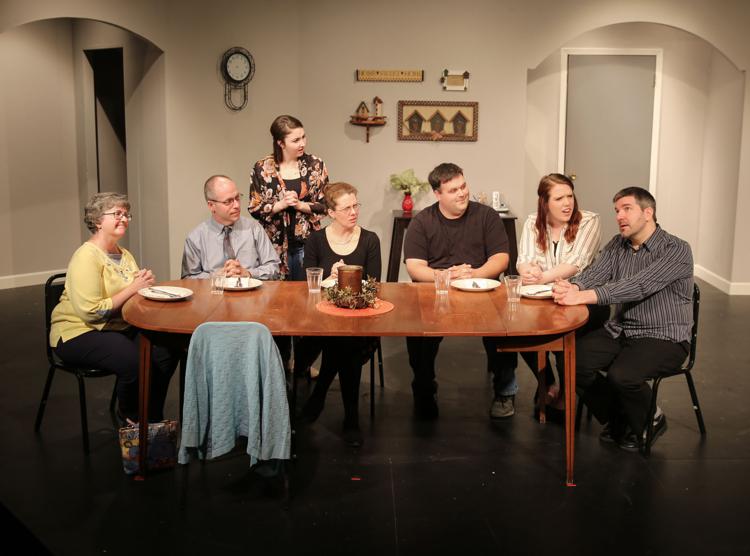 MCCT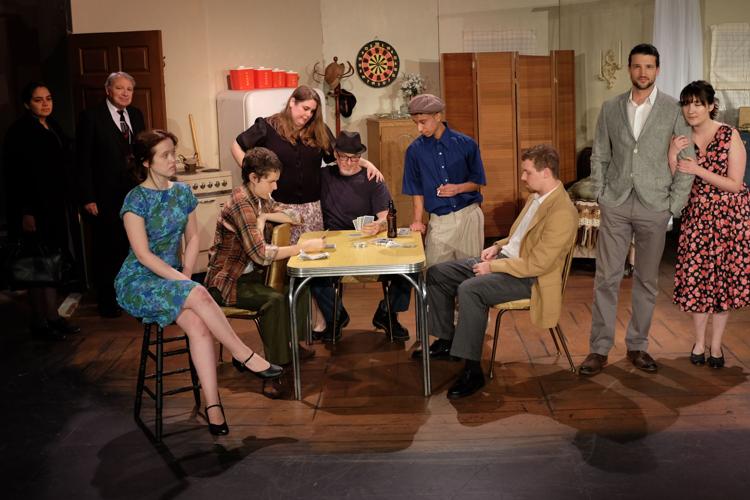 Earnest 1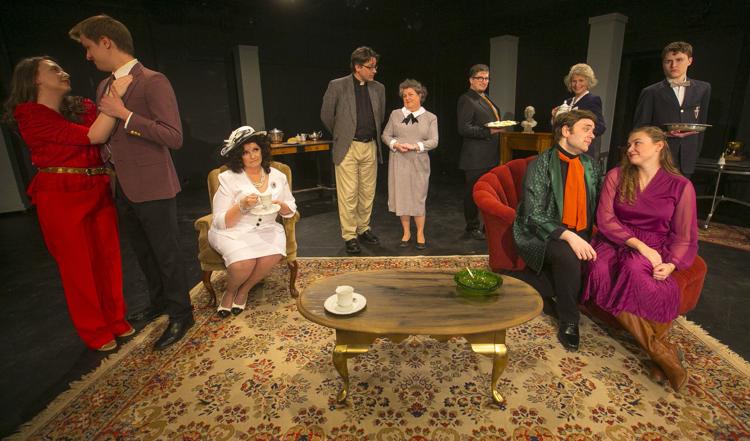 The Underpants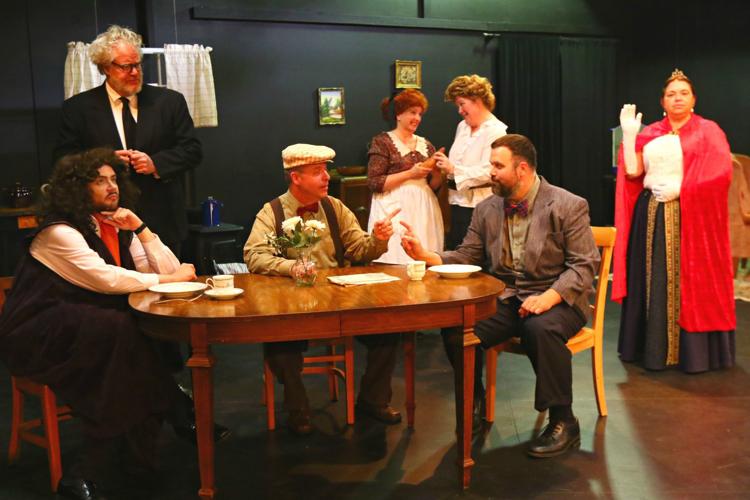 MCCT Urinetown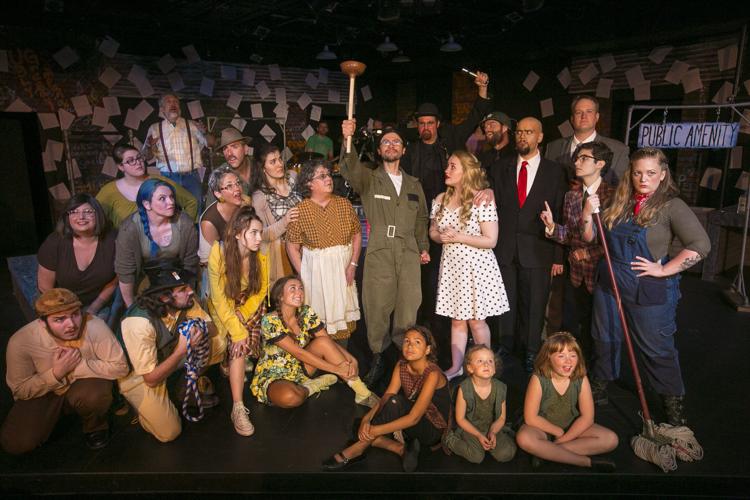 MCCT 1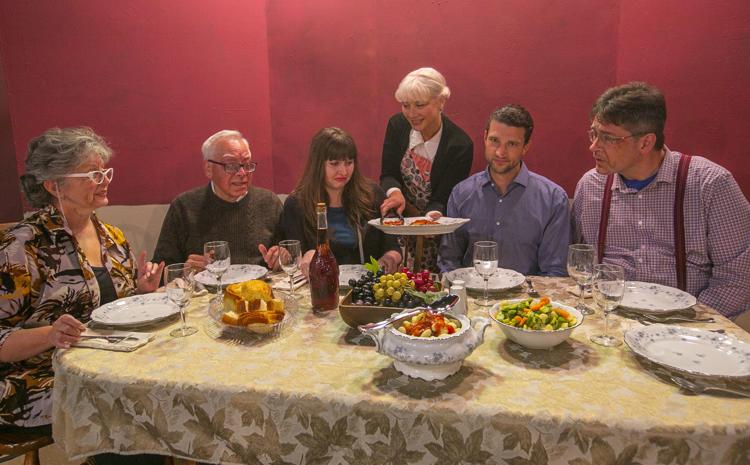 Mason City Community Theatre - Complete Works of William Shakespeare (Abridged)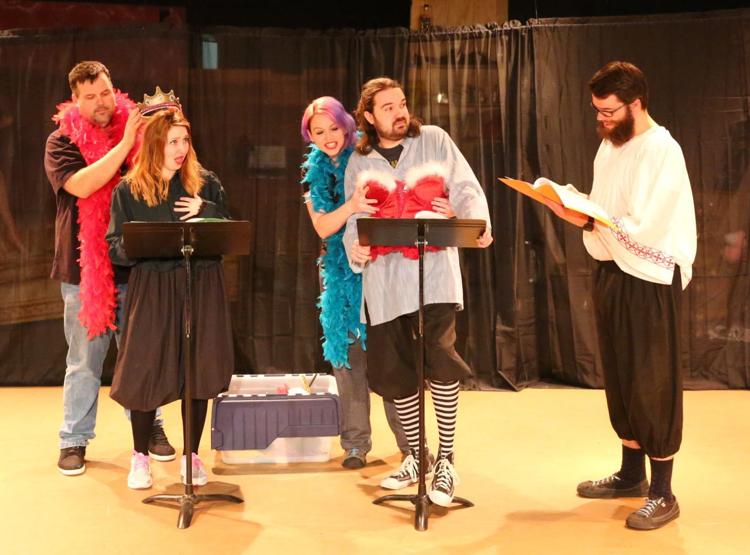 MCCT 1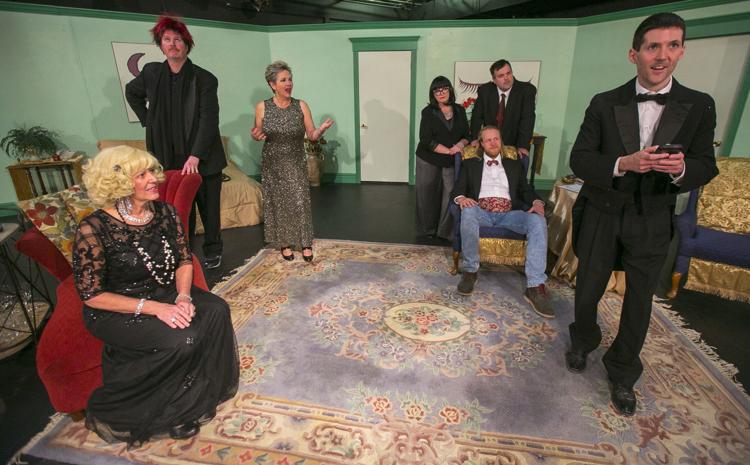 Mary's Team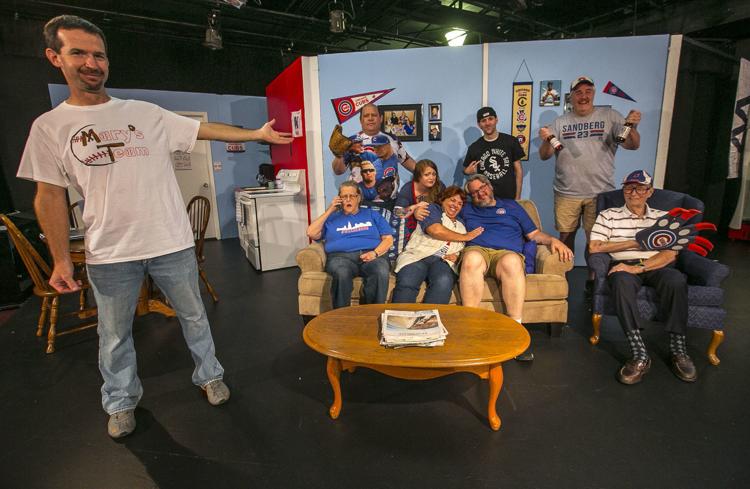 Mason City Community Theatre - Brothers Grimm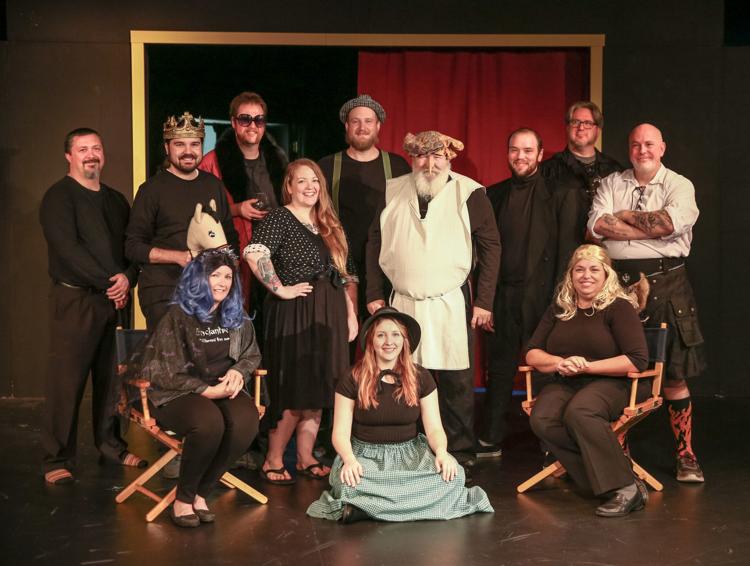 Mason City Community Theatre - The Brothers Grimm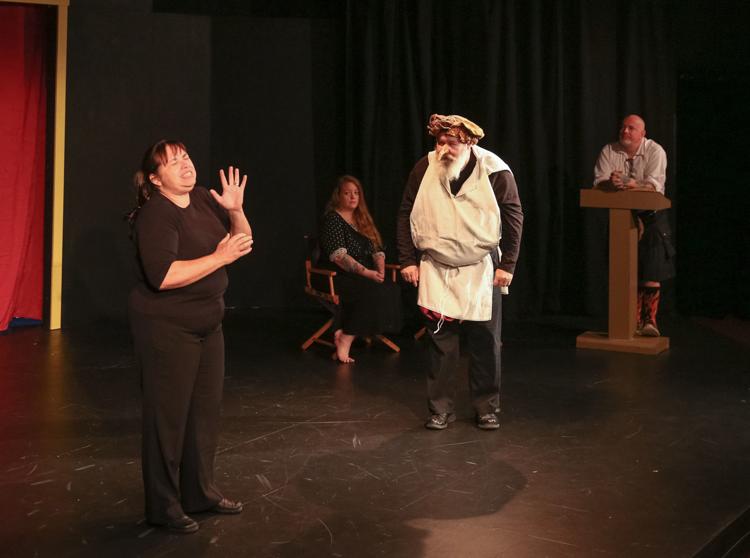 MCCT 1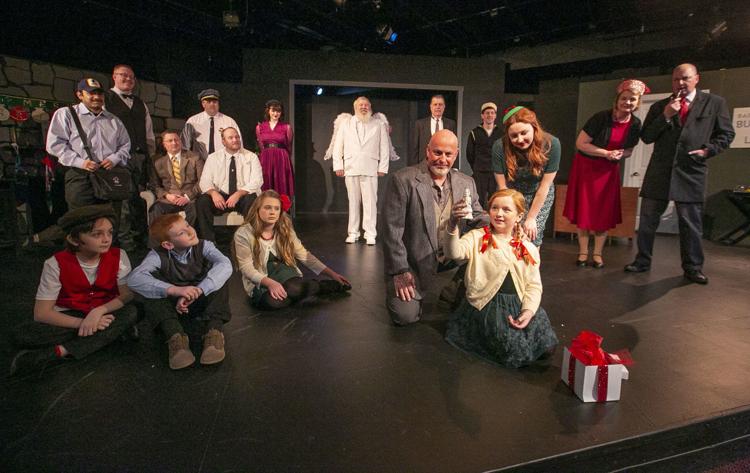 MCCT 2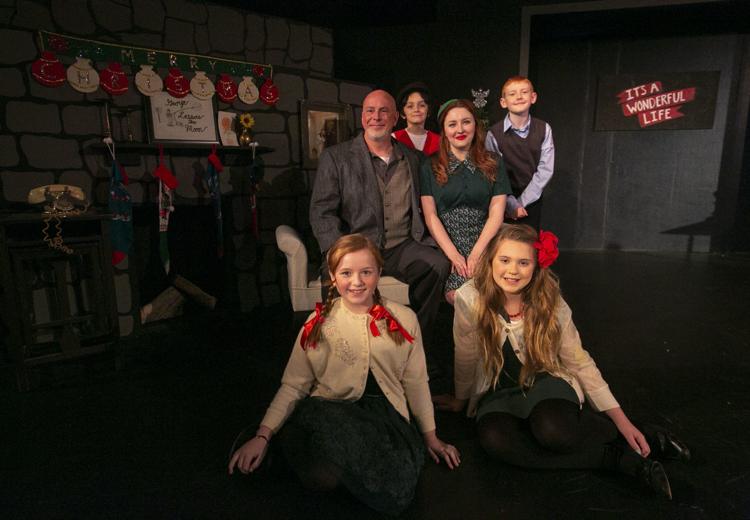 Mason City Community Theatre - The Gingerbread Lady 2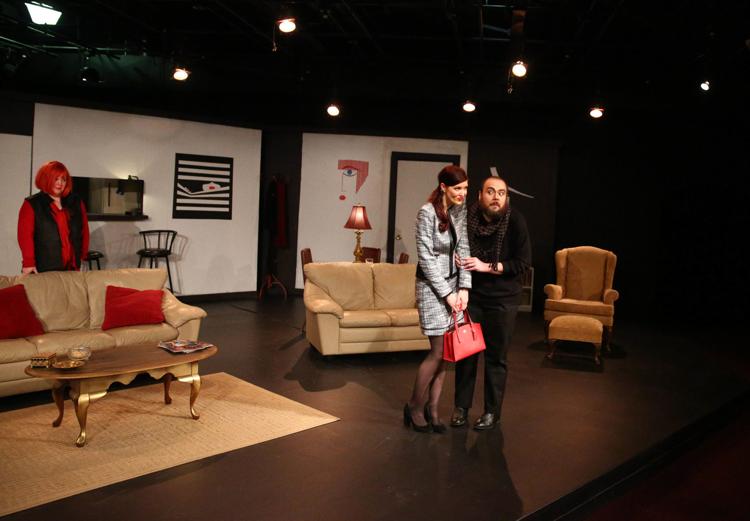 Mason City Community Theatre - The Gingerbread Lady 3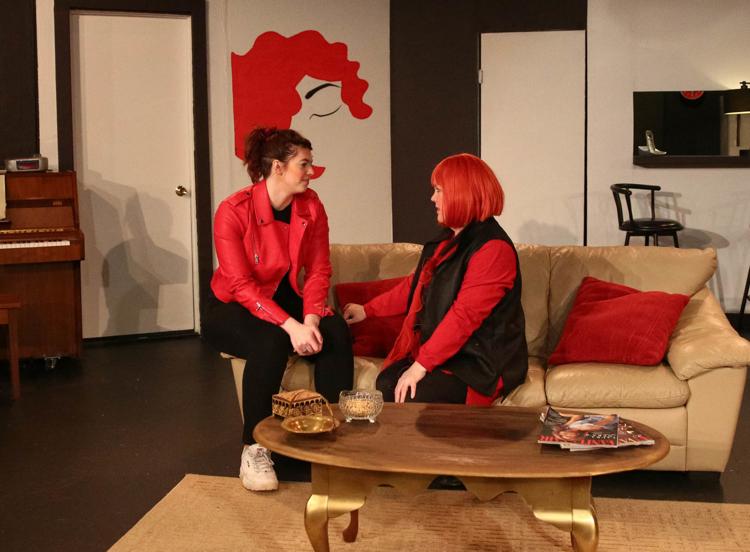 Mason City Community Theatre - The Gingerbread Lady 1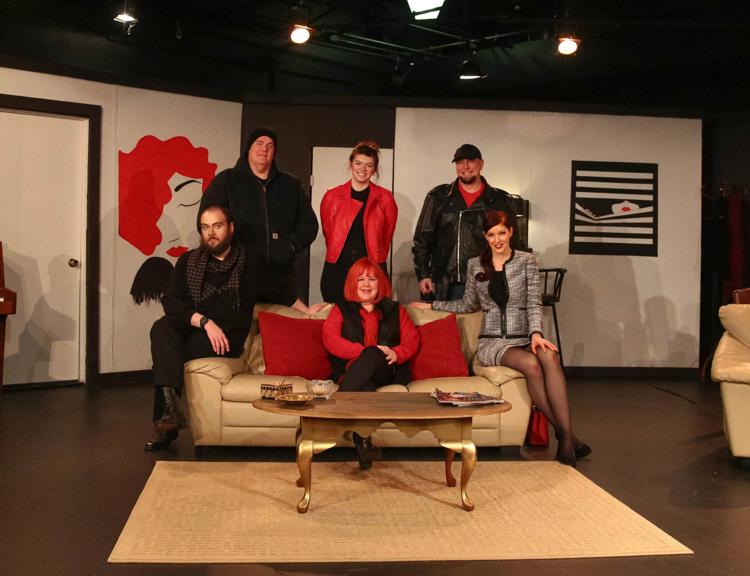 Reach Reporter Ashley Stewart at 641-421-0533. Follow her on Twitter at GGastewart.
Be the first to know
Get local news delivered to your inbox!