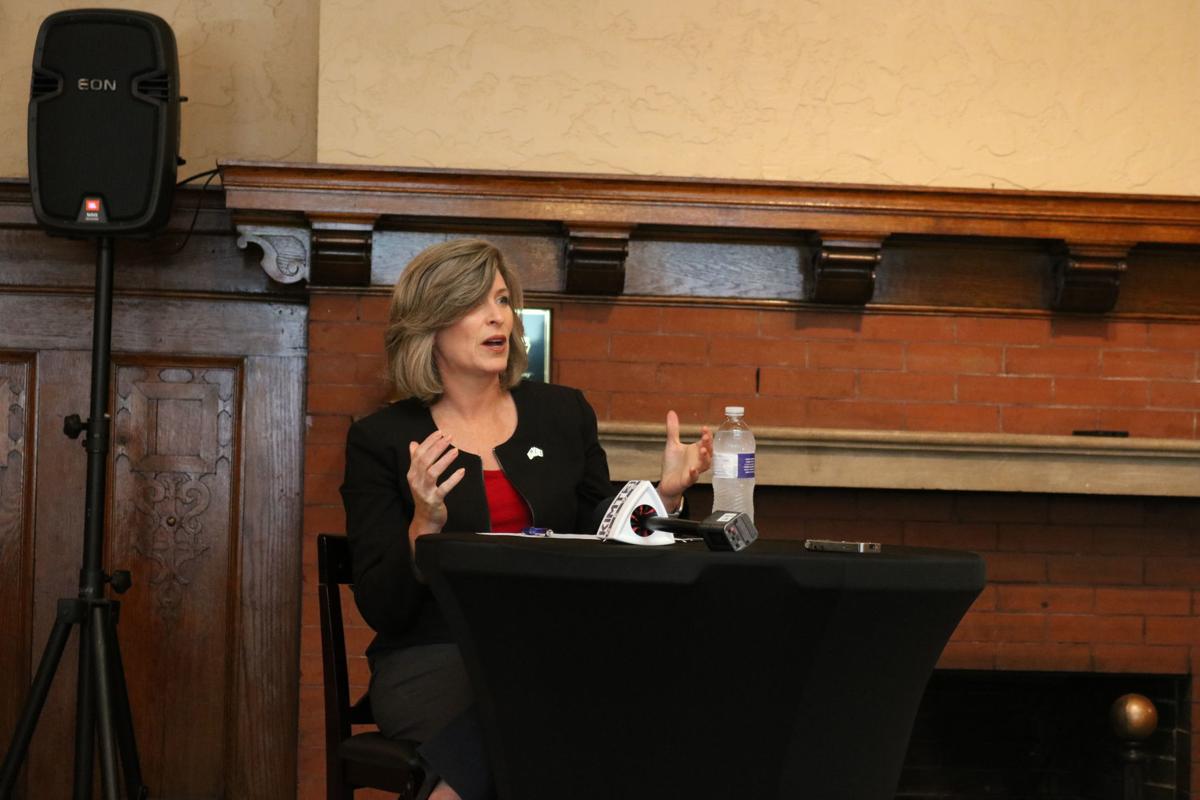 U.S. Sen. Joni Ernst for Iowa answered her constituents' questions at a town meeting at the Waldorf University ballroom on Friday, with the main issues focused on healthcare and Iowa farmers' issues in the wake of the China trade war and small refinery exceptions.
"We've had some good discussion here today, I appreciate it," the Iowa Republican said in closing the town meeting.
When the recent oil refinery waivers and their impact on the ethanol industry were brought up, Ernst said she understands the problems farmers, especially those in Iowa, are facing and is trying to work on a solution with President Trump and U.S. Sen. Chuck Grassley, R-Iowa.
"We are engaged," she said. "We are very engaged in this issue. The president knows that folks here are very upset. He knows that we are upset about this and how harmful it is."
Ernst said the White House plans on getting a document together with all the items agreed upon that will be helpful to farmers and ethanol producers in the face of the exemptions and sending it to her Monday.
Be the first to know
Get local news delivered to your inbox!