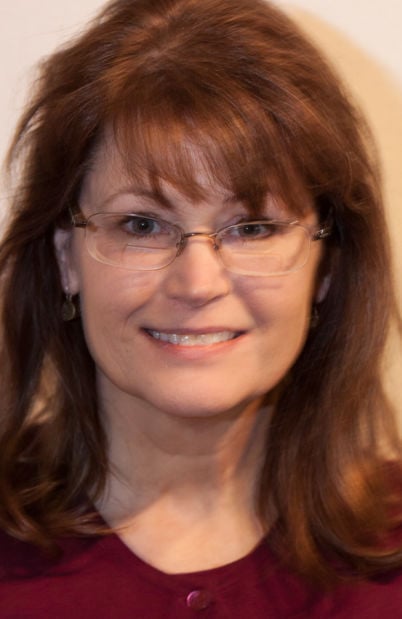 On Feb. 1, Grow Forest City will become part of the Forest City Chamber of Commerce.
Its physical location will remain the same and the work in progress will continue, the only difference is that Grow Forest City will be under the Chamber of Commerce's umbrella.
According to Grow Forest City Director Norma Hertzer, it was an obvious choice.
"This ... will give Grow Forest City a permanent home and the opportunity for the work to continue along with its function," Hertzer said. "I think it's great. It really says that the work that I've been doing since I started in 2011 has value, and in that respect, it makes me feel good."
Hertzer explained that Grow Forest City is designed to end every three years.
You have free articles remaining.
"We have to vote for it to continue and also ask for commitment from the City of Forest City to pay wages for the position," said Hertzer. "And we have to ask for commitment from business owners in town to fund the projects underneath Grow Forest City."
Over the years, the Forest City Chamber of Commerce, Grow Forest City, Forest City Economic Development and the City of Forest City have worked together on projects and activities that encourage community growth and improving quality of life for residents; and while each entity focuses on different areas, the close partnerships have created a team that supports and works well together to grow the community, according to Hertzer.
The move had to be approved by the city, Chamber of Commerce, Grow Forest City Board of Directors, and the Economic Development Board.
"All these entities had to have their January meetings for that to happen," said Hertzer, "and they are also intimately involved in Grow Forest City activities, because each of those entities has a seat on my board. So, we had to go to their larger boards to discuss to move the activities under Grow Forest City over to the Chamber of Commerce."
Although Grow Forest City started out as a branding initiative in 2007, it grew into a marketing initiative, supporting other programs that affected the quality of life in a real positive way, according to Hertzer.
"It turned into visioning projects and being a partner in those projects and really promoting that," said Hertzer. "It's turned into a really unique position in the community. One I love, and I have always said I have the best job in town and I still think I do!"
Jesusa Christians is the Community Editor of the Forest City/Britt Summit-Tribune.