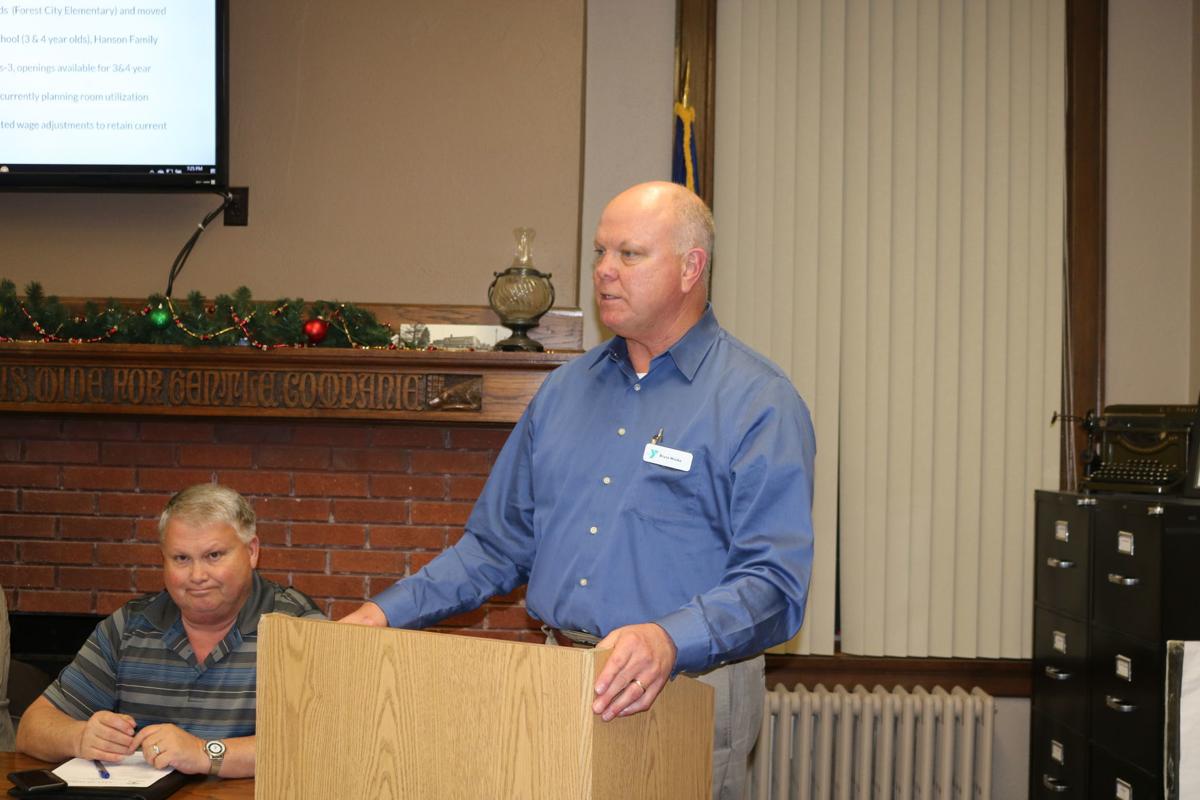 There are 25 young children on the Forest City YMCA's childcare list.
Executive Director Bruce Mielke wants to reduce that to zero.
Having been with the YMCA for many years Mielke has made it his mission to find solutions. Part of that footwork was presenting an update on the childcare situation to the Forest City Council on Dec. 2. Mielke requested $25,000 from the council to help expand the Y's childcare program.
He explained that childcare is available at three different sites: at the school, the YMCA, and the Hanson Center.
"We have been trying to ramp up childcare in our city for the past three years," said Mielke. "Our biggest challenge is truly staffing."
He commented that the YMCA organization had been working hard at trying all sorts of creative ways to encourage people, the right people, to want to work with kids. He pointed out that one of the obstacles that they faced were the wages offered to care for people's children, because in comparison to other job opportunities, the YMCA did not offer attractive wages.
You have free articles remaining.
Mielke also shared that as director of the YMCA, he and his staff had been aggressively adjusting starting wages for daycare staff and also retaining current staff.
"The YMCA is a non-profit organization and our services are offered at affordable rates," said Mielke. "However, the tuition charged based on the income is not enough to cover expenses."
Currently, there are two empty rooms at the Hanson Center that were renovated and equipped to meet childcare needs, according to Mielke.
The plan for 2020 is to open those two rooms at the Hanson Center to better meet childcare needs within the community. 
"We hope to open one of the rooms by March of 2020," said Mielke. "If we had a full time staff, we could have 15 more kids served."
At the end of the third quarter of 2020 they hoped to open their second room and add staff, which would help the YMCA serve the other 15 kids and eliminate the waiting list.
The council approved giving the Y the money by a vote of 5-1, with councilor Ron Holland voting no and councilor Win Perhson absent.
Jesusa Christians is the Community Editor of the Forest City/Britt Summit-Tribune.