FOREST CITY | In trying to determine the top news stories in the area for 2018, we turned to the articles receiving the most views on the Forest City Summit website. 
The following are excerpts from the top stories, which we, the Summit staff, believe best represent "The year that was 2018 in the Forest City area." 
A few of the stories have a brief follow-up since first being published. 
1. Flooding in Forest City
On June 24, 5 to 7 inches of rain fell within a 45-minute period in Forest City, flooding streets and damaging homes and other buildings.
"I've never seen anything like this before," said Andy Buffington, longtime emergency management coordinator for Winnebago and Hancock counties. 
Sarah Reese, who lives on Seventh Street on the south side of Forest City, said the water in the basement of her home came up to her chest.
FOREST CITY | Residents of Forest City and other area communities are recovering from massiv…
The water rose about two feet in 15 minutes, according to Reese.
"It was just unreal," she said.
Her losses included bedroom furniture, the water heater, the furnace and the washer and dryer.
Reese knows people in town who had even worse flood damage.
"It's heartbreaking," she said.
The community united immediately in response to the flood.
City Administrator Barb Smith said 140 private citizens filled sandbags, hauled them to where they were needed, or helped residents place sandbags around their homes.
Forest City firefighters and police officers rescued drivers trapped in their vehicles due to the rising water.
Although some people had to flee their homes due to the flood, no emergency shelters had to be set up because others took those residents into their own homes, according to Buffington.
"It was great," Buffington said. "It's indicative of the kind of people we live with." 
2. Stars perform at Tree Town
Fans at the fifth annual Tree Town Music Festival said they enjoyed listening to country legends and newcomers, as well the sense of community.
Performers at the May 24-27 festival in Forest City included Keith Urban, Alabama, Cole Swindell, the Charlie Daniels Band, Eddie Money, Terri Clark, Brett Young, Chris Lane, Michael Ray, Carly Pearce, Ryan Griffin and Maiden Dixie.  
Alicia Wilson of Leland grabbed a spot near the stage with her daughter, Savanna Rocha, 14, on Sunday afternoon. 
Savanna has been coming to Tree Town since she was 10. 
FOREST CITY | Fans at the fifth annual Tree Town Music Festival said they enjoyed listening …
"You get to relax and let go and have fun," she said. 
Many former local residents come back home on Memorial Day weekend for Tree Town so "you see people you haven't seen for years," Wilson said. 
The layout of the festival was different this year, but Wilson said the changes were good.
She said she appreciated that the campers were allowed to drive through the VIP entrance rather than the main entrance. 
Wilson also enjoyed the after-parties each night at the amphitheater. She said a karaoke contest was held there on Saturday.
"You can spend all night partying if you want to," she said. 
Toby Keith, Dierks Bentley and Jake Owen will headline the 2019 Tree Town festival, to be held May 23-26. 
3. Boman Fine Arts Center opens
The line of people waiting to enter the new Boman Fine Arts Center for its grand opening on Oct. 15 stretched down the sidewalk and around the corner. 
When the doors opened to the public at 6:30 p.m., they streamed in to see the $10 million facility at 225 John K. Hanson Drive, which includes an auditorium with seating for 625 people and an art gallery.
FOREST CITY | The line of people waiting to enter the new Boman Fine Arts Center for its gra…
The auditorium was full for a program that included performances by Waldorf University and Forest City High School music and theater students, as well as BrickStreet Theatre, the Forest City community theater group.
The overflow crowd in the upper mezzanine was estimated at 100 people.  
"This night is going down in the annals of time to be one of the most momentous occasions in the history of Forest City," Mayor Barney Ruiter told the crowd during the program. 
He said the facility is "breathtaking." 
"Generations to come will still marvel at its beauty," he said. 
But most importantly, students from Forest City and Waldorf will have enhanced educational opportunities because of the Boman Center, according to Ruiter. 
Major financial contributors to the Boman Center were the city, the school district, Waldorf University and the Hanson Family Foundation. 
4. New coaches, new home for Little Indians 
The Forest City Little Indians Wrestling Club got new coaches in 2018 and soon will have a space of its own. 
Head coach Felipe Gonzalez and his younger brother, Andres Gonzalez, who serves as assistant coach, each began wrestling in the club at age 4. 
FOREST CITY | The Forest City Little Indians Wrestling Club has new coaches this year and so…
The brothers both went on to wrestle in high school, and Andre wrestled in college. 
"It (the Little Indians program) made us the men we are today," Andres said. 
Ryan Williams has donated the upper level of a building at 121 S. Fourth St. so the club can have a space of its own.
The young wrestlers currently practice in the multipurpose room at Forest City High School.
The club is raising money for remodeling and equipment for its new space.
The facility will give the club members a place to train year-round, according to Felipe. 
He also said the club also will be able to host camps and clinics rather that just holding two practices a week.
The Gonzalez brothers also want to get some workout equipment such as treadmills.
They say the project has lots of local sponsors. 
"It's just nice to see the community looking out for their kids," Felipe said.
Felipe recently told the Summit-Tribune that although some more work still needs to be done on the facility, open houses have been held on Wednesdays and Fridays so the Little Indians can practice there on their own as long as they have a parent with them. 
He said the the regular evening practices will move there sometime after the first of the year. 
5. Husband and wife start businesses
A husband and wife have each opened a new business in the Forest City area over the past few years.
Cory Stevenson owns Custom Paint and Collision in Leland, where he and his wife, Jackie Stevenson, live.
Jackie is the owner of Chipped Inscriptions in Forest City. 
Cory opened Custom Paint and Collision on a part-time basis in Leland several years ago and went full-time in 2016.
Cory's shop offers collision repair, custom paint work and vehicle maintenance.
FOREST CITY | A husband and wife have each opened a new business in the Forest City area ove…
"We will pretty much paint and repair anything," he said.
Most of the custom painting for cars, motorcycles and RVs, but Cory has also done golf carts and a couple of tables.
After working for more than a year out of the couple's home, Jackie moved Chipped Inscriptions to its own building in downtown Forest City in September 2017.
Chipped Inscriptions moved again, this time to 236 Highway 69 North, during the summer of 2018. 
The store sells handmade signs and shirts as well as decor for homes and buildings.
Public and private "Do it yourself" painting parties have been wildly popular at the store. Participants use stencils to ensure perfectly painted designs on wooden boards.
Jackie said she knew she would be doing more parties once the store opened, but she never imagined the interest would be as great as it has.
"It's super, super busy," she said.
Ay Jalisco Family Mexican Restaurant has purchased the vacant building space next to it with plans to open a bar and grill on the first floor.  
The bar and grill will have "a good atmosphere for people to come in, have some burgers or have some (chicken) wings," said Caterino Martinez, manager of the Forest City Al Jalisco.
FOREST CITY | Ay Jalisco Family Mexican Restaurant has purchased the vacant building space n…
Al Jalisco opened in 2012 in the portion of the historic Forest City National Bank building on North Clark Street where the Sportsman's Cafe was once located. 
The newly-acquired portion of the bank building where the bar and grill is to be located has been vacant for a long time, according to Martinez. 
When contacted by the Summit-Tribune recently for an update, Martinez said renovation work is expected to begin this month, with the goal of opening the bar and grill in May. 
He also said three apartments on the upper floor have been renovated.
7. Pet grooming service opens
What used to be a salon for humans in Forest City is now a salon for dogs. 
Nose to Toes Pet Grooming opened in July in the former Progressive Image building at 246 N. Fourth St.
"It kind of worked out nice," said owner Rachel Rohlfs as she shampooed her latest customer, a short-haired senior dog named Chewie. 
She said there was a big demand for a dog grooming service in Forest City, noting no one else in town does it.  
FOREST CITY | What used to be a salon for humans in Forest City is now a salon for dogs. 
Services include a bath, blowdry/brushout, haircut (if needed), ear cleaning and hair plucking, and nail trim and grind (if the dog allows). 
Prices vary depending on the size and breed of dog.  
Rohlfs posts at least one photo of each of her furry customers on the Nose to Toes Facebook page. Sometimes their owners request before and after shots. 
"It can be a really dramatic change," she said. 
8. Paranormal group to investigate old jail
Paranormal investigators plan to stay overnight at the former law enforcement center in Forest City to determine if spirits are present. 
The Winnebago County Boar of Supervisors voted 2-1 on Nov. 6 to allow the Forest City-based group Ministers of the Haunted to investigate the vacant building.
FOREST CITY | The Winnebago County Board of Supervisors has given permission for paranormal …
Supervisor Mike Stensrud voted against the proposal. 
"I don't think we should do this," he said. "There are too many unknowns." 
Members of the paranormal group first came to the supervisors in September to ask permission to do an overnight stakeout.
They said there could be unresolved energy in the building, noting it was a hospital before it was converted into a jail. 
They also said they've heard stories from others about the building that made them want to investigate it.  
Harms said even if there's "good (paranormal) activity" and spirits start throwing things at the investigators, they won't hold the county liable. 
"It would make a great video," he said. 
The city of Forest City entered into a purchase agreement in May for land on U.S. Highway 69 North for a development project to include a new hotel.
FOREST CITY | The city has entered into a purchase agreement for land on U.S. Highway 69 Nor…
City officials also hope to attract housing and commercial development to the seven-acre parcel lot, which is located within the Northeast Urban Renewal Area.
The city council approved the $335,000 purchase agreement with private developer FC Properties II, LLC, for the parcel lot at 1115 Highway 69 North that included the Forest City Motel.
The motel property fell into disrepair over many years and presented no hope of improvement, city officials said.
A hotel chain has expressed interest in building a hotel on the property.
"This is an opportunity to redevelop a piece of property that has high potential for economic development and will benefit of our community," said Mayor Barney Ruiter.
Area fire departments did a controlled burn of the motel as a training exercise on Oct. 27 to make way for the new hotel.
City Administrator Barb Smith recently told the Summit-Tribune that city officials are putting together an incentive package to offer the hotel chain, while Forest City Economic Development is working on getting investors for the project. 
She said the new hotel will have 41 rooms if a pool is included. If there's no pool, the building will have 44 rooms. 
10. Grads pursue unusual paths
Members of the Forest City High School Class of 2018 made a variety of plans for life after graduation.
Francesca Wasicek wants to become a mechanic, an occupation that's still male-dominated.
Josef Kudej went to Army Basic Training in South Carolina. 
And Jaxon Jones was accepted to the highly-selective United States Military Academy at West Point.
FOREST CITY | This year's seniors at Forest City High School have made a variety of plans fo…
Wasisek said she likes the challenge of auto repair and working with her hands.
During her senior year Wasisek was the only female student in the automotive class she took at North Iowa Area Community College. 
"I get along with all the guys," she said, noting she grew up in a neighborhood where the kids were mostly boys, so for her "it's just kind of normal." 
West Point is all about honor, duty and hard work, things Jones said he values. 
He noted he has a "deep family history" of military service.
His father, Brad Jones, principal at Forest City Elementary, is in the Iowa National Guard. Both of his great-grandfathers served in World War II. 
Kudej said he's "always wanted to be in the military in some way, shape or form since I was 5."
"I just wanted to do my part," he said.
Kudej enlisted in the Iowa National Guard last summer after he turned 17, which is the minimum age to join.
Boman Fine Arts Center 1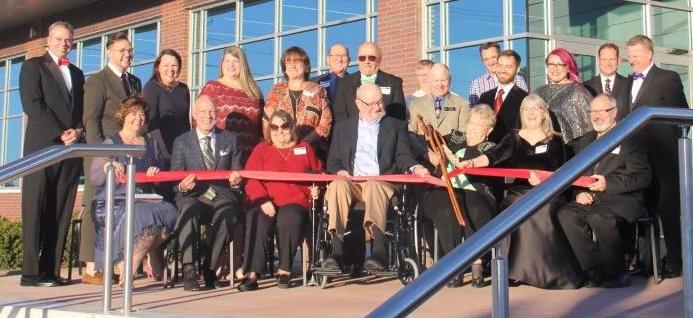 Boman Fine Arts Center 2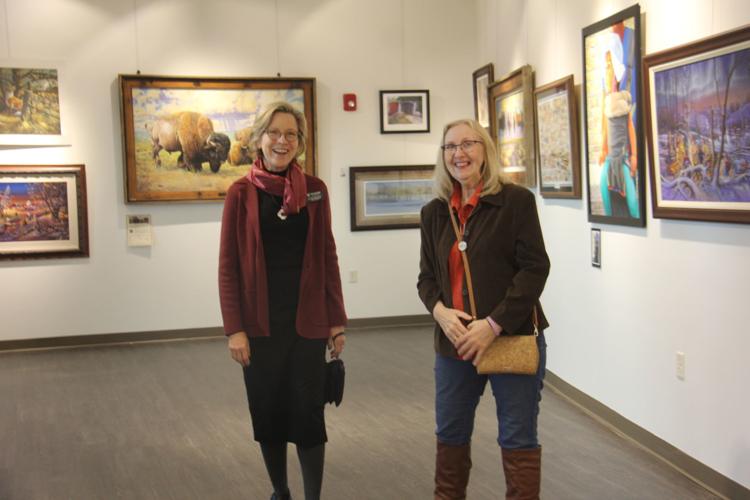 Boman Fine Arts Center 3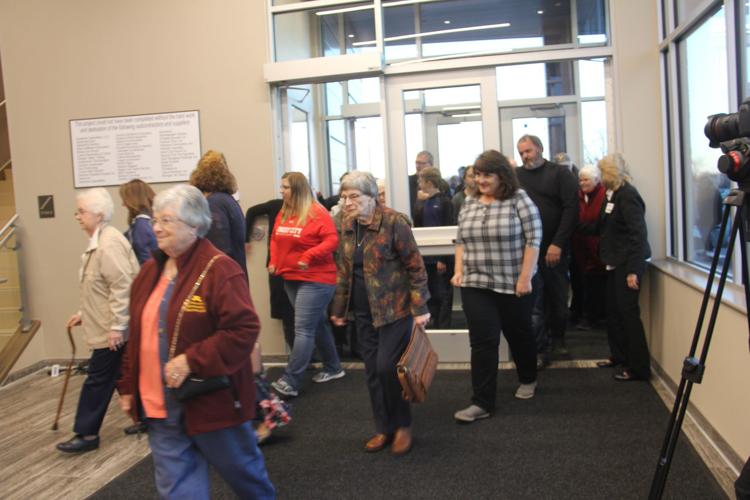 Boman Fine Arts Center 4
Boman Fine Arts Center 5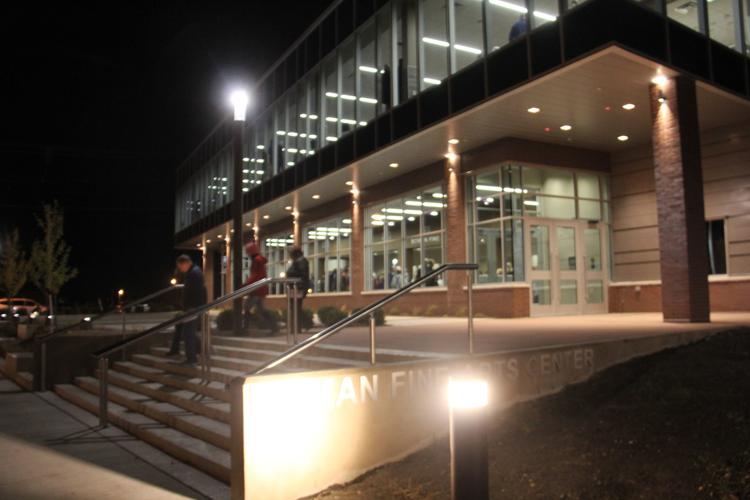 Boman Fine Arts Center 6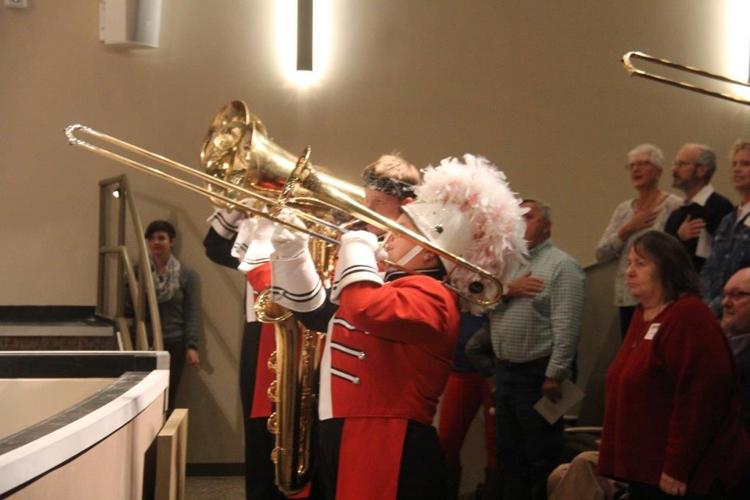 Boman Fine Arts Center 7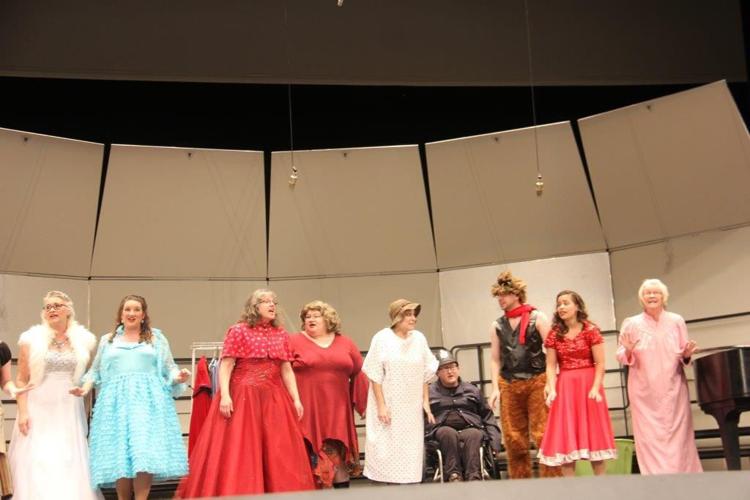 Boman Fine Arts Center 8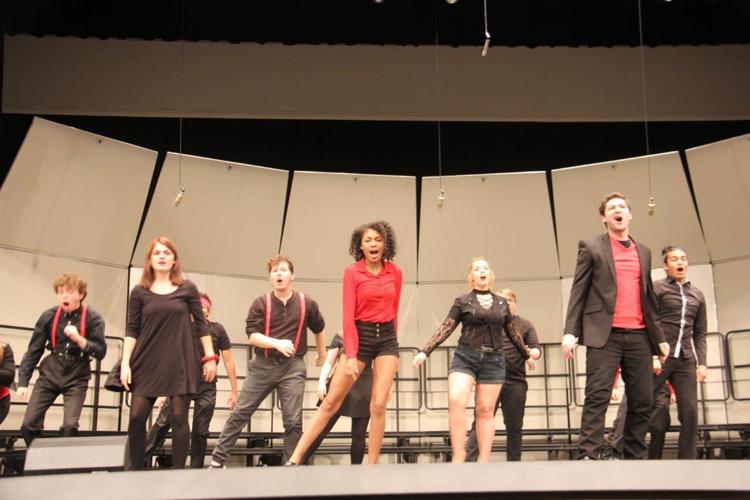 Boman Fine Arts Center 9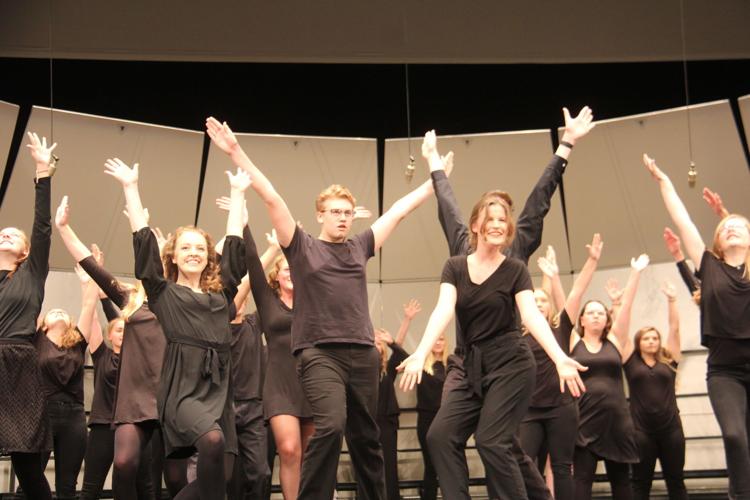 Boman Fine Arts Center 10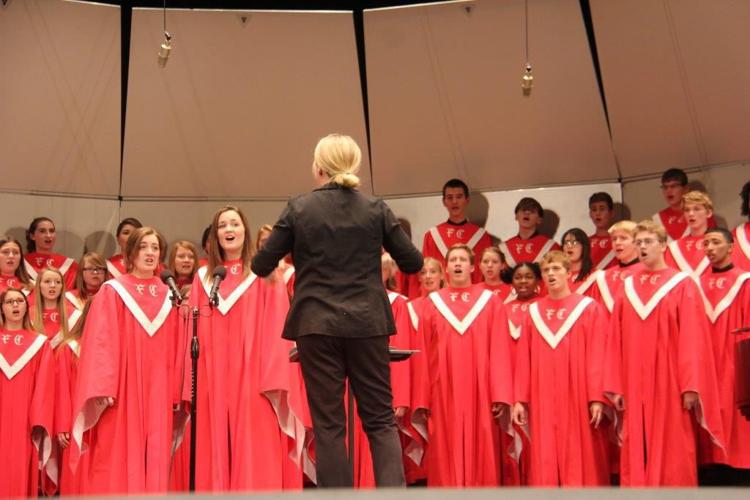 Boman Fine Arts Center 11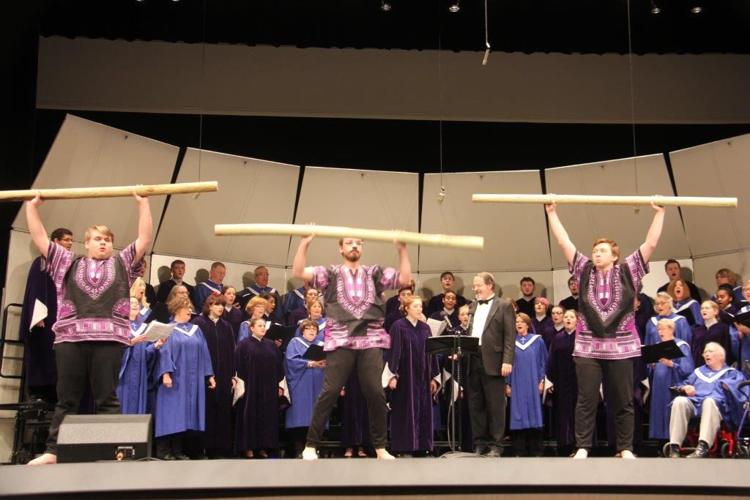 Boman Fine Arts Center 12