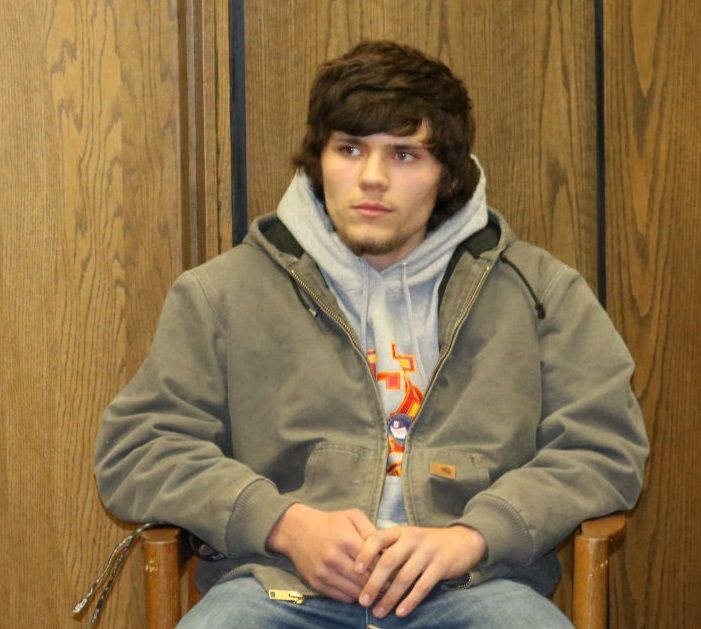 A partnership between a local business, the Forest City School District and Derek Froendt, a senior, has proven to be a successful venture.
Baker and Front gave a progress report to the Forest City School board on Monday, Nov. 11.
"Derek is the first student we have had who has engaged in such a program for us," said Forest City High School Principal Ken Baker. "The company is Nelson's Plumbing and Heating. Derek will receive a credit for each class period he works in the pre –apprenticeship."
You have free articles remaining.
The credits are elective credits. The student commits for a minimum of a trimester, but if all goes well and they are enjoying the experience they can continue.
Froendt said he enjoyed his pre-apprenticeship with Nelson's Plumbing and Heating.
"I've enjoy the variety of things we do and not just focused on one thing," Froendt said. "I've learned how to put toilets in, how to install a furnace and some electrical stuff. I find this beneficial to my future. "
After high school, Froendt plans to attend North Iowa Area Community College, where plans to enroll in the Heating, Ventilation and Air-Conditioning  program. His other interests and school involvement include baseball.
"The program helps build trust and comrade," Baker said. "He knows what hard work is. He is enjoying it and the people he works for are enjoying him and have shared they would like to keep him on.
Jesusa Christians is the Community Editor of the Forest City/Britt Summit-Tribune.