Here's a list of event cancellations, due to the coming winter storm. Keep checking back for additional information as it becomes available: 
Forest City Elementary School first grade teacher Melissa Taft is the first teacher in the district to be awarded the 2020 I.O.W.A. STEM Teach…
We spent some time out of the office asking people in the Forest City area: What are your thoughts regarding the deployment of thousands of Am…
A new online research tool, known as AEA Scout, has been launched by Iowa's Area Education Agencies and ensures that students and families hav…
Winnebago County Board of Supervisors on Jan. 7 received an annual report from County Social Services, its provider of mental health and disab…
Hands-on trade skills learned as a young man have paved the way for entrepreneur Johnny Rodriguez, owner of JR Renovations, of Forest City.
The Winnebago County Conservation Board and the NIACC Community Education Program are teaming up to offer a fun program on Beginning Snowshoei…
The Dean Welsh VFW Auxiliary Jan. 20 meeting will be held at the Britt Veteran's Building at 1:30 p.m. Following the meeting, light refreshmen…
State officials who track weather trends say Iowa received about six more inches of rain than usual in 2019. With 41.5 inches of rain falling …
Titonka Savings Bank has pledged to donate $1,000 to the Forest City Elementary School.
The Forest City City Council will hold a proposed property tax levy public hearing at 7 p.m. Feb. 3, in the council chambers at City Hall.
Roger Barillas has been hired by the Iowa Specialty Hospitals & Clinics' Garner Clinic.
Although it is too early to know exactly who the new Forest City Chamber of Commerce executive director will be, with the recent resignation o…
Nestled along a small-town main street, is shoe repair shop, Weaver's Leather Store, owned by LeRoy Weaver, of Buffalo Center, Iowa.
Last month, Master Builders of Iowa announced that joint recipients Kingland Construction and Forest City YMCA were among those chosen for the…
An 80th birthday card shower honoring Sue Mathahs will be held on Jan. 8
A fitness challenge for 2020 will be an option offered to city employees of Forest City beginning in January in an effort to encourage wellnes…
 Does your family need to get out of the house during the winter months?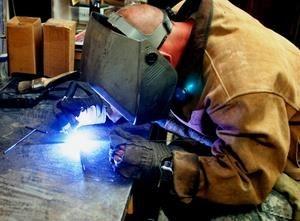 J & J Machining, Welding & Fabricating
The family of former Forest City resident Audrey want her to receive a "shower" of birthday cards.
Councilman Brad Buffington has served on the Forest City Council since March 2015. His term of service ended with the year.
The Forest City Community School District's online auction for pieces of the high school gymnasium floor, which has been in use since 1977, is…
Three 4-Hers in Winnebago County -- Emily Bray, Andrew Olson, and Joseph Charlson -- will receive a gift certificate to the 4-H mall and other…
Winnebago County Extension and Outreach is offering programs for children throughout the county.
Laura Harms and Dan Hovinga of Forest City High School have been selected as members of the 2019 All-State Music Festival.
The Winnebago Soil and Water Conservation District and the Conservation Districts of Iowa and its Auxiliary are again sponsoring their annual …