The Forest City Council on March 1 unanimously approved resolutions to push forward with plans to purchase and install multiple 15-kilovolt pa…
The Waldorf University Music Department's virtual Music Career Day 2021 will be held on March 10.
Waldorf University has named Tarron Glidden as its first trapshooting coach.
An aging 1896 courthouse building and even a 2002 courthouse addition need constant care.
Preparing to return to competition after a two-season hiatus, the Waldorf University Warriors cheerleading squad added an impact performer who…
Longtime "former" Forest City High School social studies teacher Marla Betz claims to be retired.
The Winnebago Industries Foundation on Feb. 24 announced it is providing $500,000 as part of its ongoing support of the John V. Hanson Career …
After receiving a petition from residents in Norway Township near Lake Mills last month, Winnebago County Supervisors are investigating all si…
The Winnebago County Sheriff's Office welcomed two new deputy sheriffs on Feb. 8, 2021.
Good Samaritan Society care center in Forest City had its second COVID-19 vaccination clinic for staff and residents during the week of Feb. 15.
Plant workers in Forest City were greeted by the Iowa Republican senator, who walked nearly the length of one of the main motorhome production…
On Feb. 15, the Forest City Council held public hearings approving a maximum property tax levy that is increased for the 2021-22 fiscal year a…
Longtime Forest City veterinarian Gene Fjeld told Holland Contracting building director and projects manager Greg Flugum in early spring 2019 …
Daisy Huffman is heading north from Garner to Forest City after its city council unanimously approved hiring Huffman as its city clerk/adminis…
Forest City High School students spoke so well on Feb. 6 that eight of their groups received Division I ratings when Forest City hosted State …
On Feb. 10, Republican Rep. Henry Stone of Forest City moved his first piece of legislation through the Iowa House.
Winnebago County Supervisors unanimously approved Ethan Schutter as maintenance superintendent for the Secondary Road Department on Feb. 9.
After 50 years of cutting and styling hair at Forester Salon in Forest City, Kathy Meinecke eagerly continues to help the clients she refers t…
Abigail Wirtjes of Forest City, daughter of Greg and Kristi Wirtjes of Forest City, has been named to the Bethel University fall 2020 Dean's List.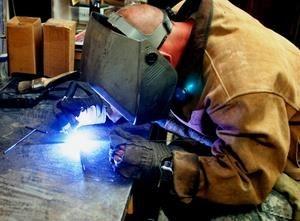 J & J Machining, Welding & Fabricating
Liv Sarasio Meyer of Forest City, Communication Studies Major with an Organizational and Professional Communication emphasis, has been named t…
LifeServe Blood Center will hold community blood drives in Hancock and Winnebago counties in early March.
The name, Hometown Creations, says it all.
The Forest City School Board on Feb. 8 unanimously approved entering into a contract agreement with ISG and Consulting Engineers Group (CEG) t…
Mount Mercy University has released its Dean's List for the fall semester.
Allen College has released its Dean's List for the fall semester. 
On Jan. 28, Iowa House District 7 Republican Rep. Henry Stone of Forest City, voted to support a constitutional amendment to protect Iowans' r…