Forest City can look forward to a new 24/7 fitness center opening in town within the next month or two.
Owners Allyson Wilson and Brett Wilson are still working on renovating the old storage shed into a 2,400-square-foot 24/7 fitness center, with a hopeful grand opening date in mid-June.
"Because of all the stuff that's going on, some of our stuff's on back order and whatnot, so we don't have a specific date, but middle of June is our goal," Allyson said.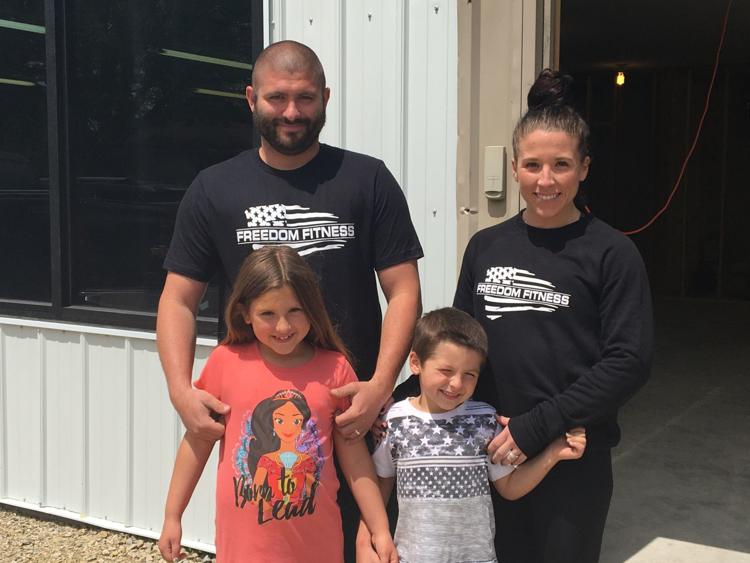 The couple bought the storage shed on Highway 69 in November and, after allowing the people who were using the shed to collect their belongings through the winter, started working on transforming the space into a fitness gym in April.
Some of the construction included taking down the walls separating the five storage spaces in the shed, replacing three of the shed doors with windows and a front door and installing bathrooms and shower rooms.
Now at the end of May, they have the new walls mostly up and still need to put down new flooring and, after finishing the walls, paint the outside and the inside of the building before they can start moving in all the fitness equipment from treadmills to dumbbells.
When the center opens, Allyson said they'll probably offer personal training and eventually will incorporate classes, though they don't know how much room they'll have in the building for that until they get all their equipment in.
"There's going to be a lot of machines, and then there's going to be a lot of free weights for people," she said.
Freedom Fitness got its name because Allyson said she wanted to give the gym a name that won't scare beginners away, and when looking up powerful words, she came across the word freedom.
"We just want people to have the freedom to come in and do what they want to do, work out how they want to work out," she said. "We don't want them to come in and feel intimidated. It's hard to come into an uncomfortable place and feel like you're being judged, and that's not going to be the case here."
She said she also chose to name it Freedom Fitness as a way to honor all the people who serve in the military and as first responders, especially since Brett is in law enforcement and they have a lot of friends who are first responders or in the military.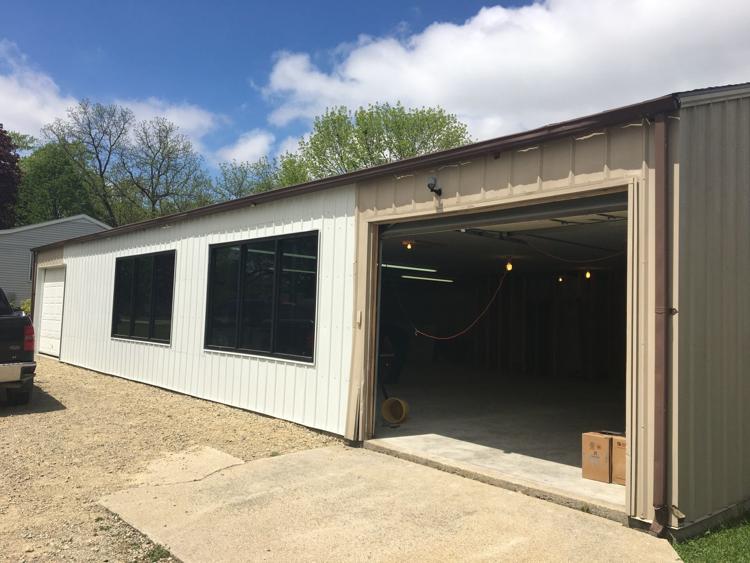 Allyson, who's been actively lifting weights for the past five years, has competed in different kinds of fitness competitions, including a CrossFit in Mankato, Minnesota, that she won, and she said a lot of people have asked her about her diet, what workouts she does and what they can do to get healthy and fit.
After having even more people ask her about how to get fit after her win in Mankato, Allyson said she and Brett got more serious about opening a gym of their own in Forest City.
"The demand is here for a 24-hour fitness facility," she said.
Not only is Freedom Fitness a 24-hour facility, it also will also have a tanning bed inside it, according to Allyson.
Though the details have not been ironed out yet, non-members can come in during staffed hours, and members will receive a key fob that they can use to get into the facility after staffed hours, such as at 2 a.m.
"They can scan their key fob, come in at any point in time," Allyson said. "So in the middle of the night, they want to work out, they can come in, scan their fob and they have full access to the gym, even with nobody up front, and the tanning room will be included in their gym memberships."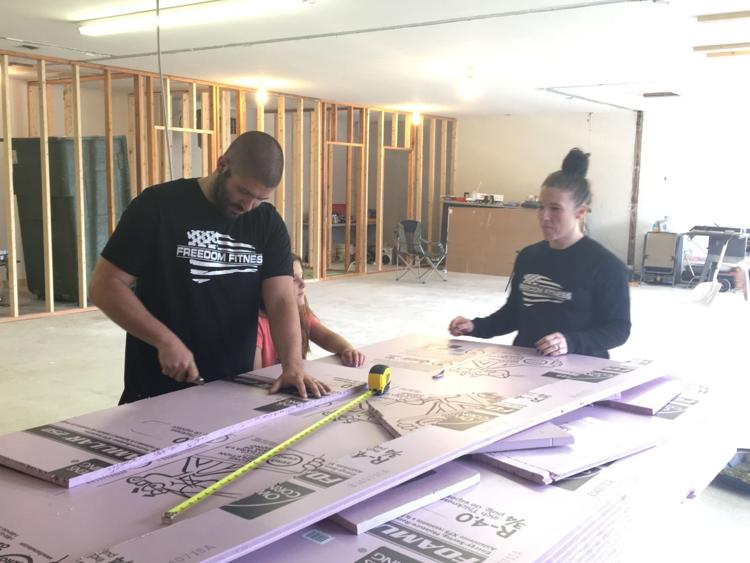 As a Winnebago County deputy sheriff, Brett said he doesn't have a traditional schedule, so a workout at 2 a.m. is in the middle of his day.
"I think it's going to cater to people's schedules," he said. "They can come in here when it works for them."
To get a membership, people can come in during staffed hours and get it or they could download the Freedom Fitness app, which is not available yet, and get a membership through that, Allyson said.
Brett said when they open, they'll have a grand opening for people to come in and decide if they want to become members and sign up then as well.
Though their opening will be coming in right as the restrictions from the COVID-19 pandemic are being lifted, Brett said people are going to come out to at least check out the new gym.
"This stuff's going to go back to normal eventually," he said. "People can't be cooped up forever. People are going to want to get out and do things."
Allyson said regardless of the pandemic guidelines and restrictions, proper etiquette in a gym is to always keep everything clean, so they'll be making sure people are sanitizing everything after they use it.
Though it seems Allyson and Brett were able to circumnavigate the pandemic and most of its impact by buying the building in November and getting most of their gym equipment in January, they are still feeling the effects of the pandemic through the back order on their flooring and some other equipment like squat racks.
"Something to be frustrated for us is we'll probably open but some stuff will still be coming so maybe there won't be as many squat racks, you know, that's going to be there but they'll eventually come after we're open and going," Brett said.
Brett said they bought all the machines, and they have plenty of dumbbells, but they're just waiting to receive the free weights.
Be the first to know
Get local news delivered to your inbox!