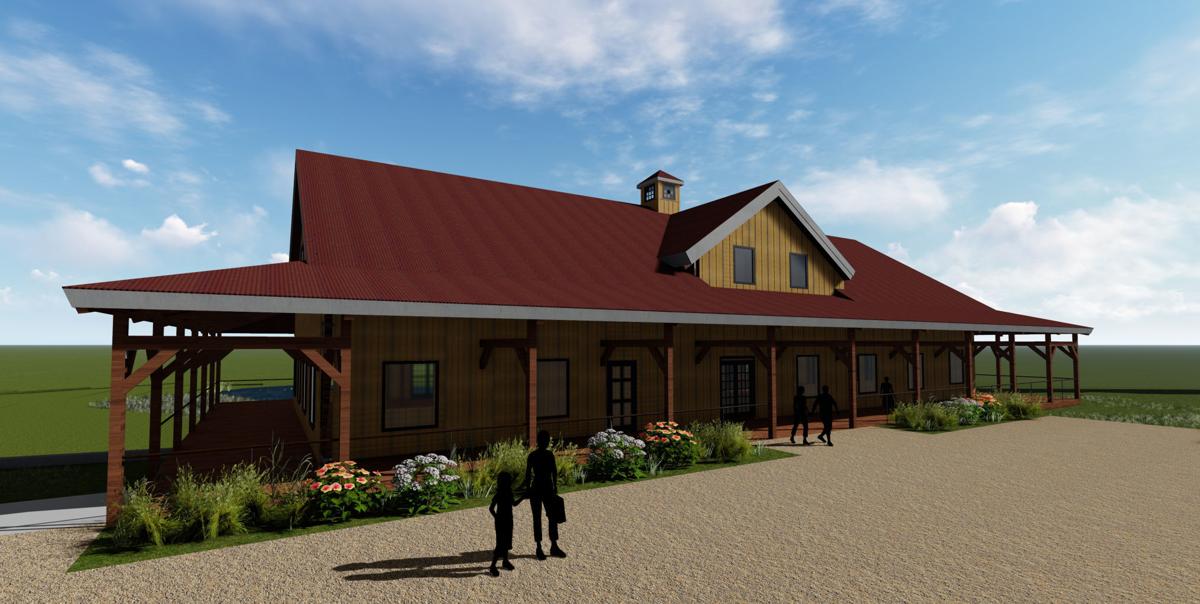 The Winnebago County Conservation Board received a $250,000 grant and will let bids to construct its Environmental Education Center within the next month.
The Enhance Iowa Board of the Iowa Economic Development Authority awarded the conservation board a Community Attraction and Tourism (CAT) Grant, which will cover about 18 percent of the project, on Aug. 20 to support the Environmental Education Center.
Over $3.7 million in CAT Grants was awarded this year to 12 different projects around the state of Iowa.
With this grant under the conservation board's belt, they've now raised about $1.4 million of their $1.5 million goal and will soon let bids with a hopeful construction start time in the fall.
Winnebago County Conservation Board Naturalist Lisa Ralls said the grant came in at the amount they asked for in the application they submitted back in May.
"Some of the awards, you ask a certain amount or a certain percentage, and they can give you the whole percentage, they can give you a certain percentage of that or they can just not give you anything at all, so we were lucky that they did give us the full amount," Ralls said.
Applying for the grant was a long process requiring detailed information such as about the conservation board, the area the center will be built in, what it will be used for and how many people and organizations have supported it, Ralls said.
"They want to make sure you have a lot of community support because they don't want to just be dumping a lot of money into a project that the community isn't behind," she said.
The conservation board had received commitments from the Winnebago County Board of Supervisors, each of the three school districts and a few of the towns in the county as well as a plethora of individual private donations to show community support, according to Ralls.
The conservation board and its affiliated foundation, Friends of Winnebago County Conservation Foundation, began fundraising for the center in June 2018, and over the past two years have had to raise its fundraising goal of $1.2 million to $1.5 million to keep up with rising costs of materials and labor, according to Ralls.
With about $1.4 million of fundraising completed, the conservation board will now focus on constructing the actual building first, then fundraise further to furnish the building, which could take about another $100,000, Ralls said.
The proposed center will be in the county along Highways 9 and 69 north of Leland and will expand environmental education opportunities in Winnebago County, according to a press release sent out by the conservation board.
The building will have a post-and-beam design with a 28-feet tall vaulted ceiling covering 7,680 square feet over two levels and will incorporate several green design elements, such as solar energy sources and geothermal energy for heating, according to Ralls.
"When you walk in, it's going to be pretty impressive," she said.
A large program room, exhibit area, workshop, staff meeting room, offices and a kitchenette are just a few of the features of the proposed building.
When it's completed, visitors can look at the exhibits and interactive displays, and people can hold programs and meetings there, the press release stated.
Currently, the conservation board will meet with Martin Gardner Architects to determine the best time to let bids, and if bids come in at or under budget construction could begin this fall with a grand opening set sometime in 2021, hopefully in the summer, Ralls said.
Though the construction will be just the building, Ralls said the conservation board has a few mounts, pelts and antlers they can easily make into displays until they can get some professional displays made.
"We've got enough stuff right now that we can move into the building. It'll look a little empty at first, and over time we can kind of raise more money – we've got our foundation that's already kind of looking ahead and thinking of ways we can raise money after the building is built to get us new furnishings and displays and things like that."
Ralls said she would like to thank all the people who supported the conservation board and the Environmental Education Center project, no matter how large or small the donation was, as it all added up, and showing the support for the project was key to getting the full CAT Grant
"When the CAT Grant people saw that we had this many people donating to the project, they don't care how much they donated, just the fact that they did donate showed support, and that was the big part of why we got that grant, so everybody that has donated to this helped us get that grant," Ralls said.
Be the first to know
Get local news delivered to your inbox!