North Iowa, your nightmare is over. 
GOD ANSWERS EVERY PRAYER … but not always in the way or at the time we expect!
The Lake Mills boys basketball team is putting the finishing touches on its preparation to head south. The goal is to win the first state tour…
Starting Monday, hospitals, clinics and pharmacies can start vaccinating those under 65 who the CDC says have an increased risk for severe ill…
Winnebago Industries is successfully helping to bring more people outdoors.
Winnebago County Public Health announced on March 3 that it is now taking names for Tier 2 group 1 (Phase 1b) COVID-19 vaccinations. 
For Cole Kelly, the next step in his athletic career might feel a lot like home. 
Years of work by members of Forest City and surrounding communities – among others – has brought the vision of a northern Iowa military vetera…
Heritage Park and Farmers Coop of Forest City have joined together and will hold an Easter egg hunt starting at 11 a.m. on April 3 at Heritage…
The Forest City Council on March 1 unanimously approved resolutions to push forward with plans to purchase and install multiple 15-kilovolt pa…
Saturday was a historic night on the hardwood for Lake Mills. 
The Waldorf University Music Department's virtual Music Career Day 2021 will be held on March 10.
The Iowa girls high school basketball season is coming to a close with just two teams, St. Ansgar and Clear Lake, still in the hunt for a stat…
Waldorf University has named Tarron Glidden as its first trapshooting coach.
The Drake Relays are back, and for the first time in what seems like forever, North Iowa's spring sports season is about to begin. 
An aging 1896 courthouse building and even a 2002 courthouse addition need constant care.
Preparing to return to competition after a two-season hiatus, the Waldorf University Warriors cheerleading squad added an impact performer who…
Longtime "former" Forest City High School social studies teacher Marla Betz claims to be retired.
Despite the loss, it was hard for the Forest City boys basketball team to be mad about the ending of Tuesday night's two-point defeat in the C…
The Winnebago Industries Foundation on Feb. 24 announced it is providing $500,000 as part of its ongoing support of the John V. Hanson Career …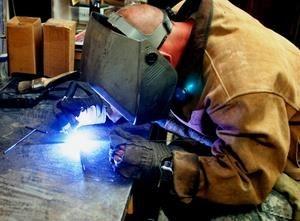 J & J Machining, Welding & Fabricating
After receiving a petition from residents in Norway Township near Lake Mills last month, Winnebago County Supervisors are investigating all si…
The Lake Mills boys basketball team played its best down the stretch, earning a 63-59 victory over Bishop Garrigan in the district championship.
The Winnebago County Sheriff's Office welcomed two new deputy sheriffs on Feb. 8, 2021.
Four years. Four state tournament trips. Two state finals appearances. One state title.