Four people were injured in a two-car collision May 5 on U.S. Highway 69 south of Winnebago County Road A44 near Forest City.
Winnebago Industries has joined more than 12,000 global signatories to the United Nations Global Compact. 
The Winnebago County Conservation Board has announced that the Florence Trap Shooting Range will open for the 2021 season on May 19.
Junior kicker Slater Gifford has been rewriting the record books for the Waldorf University football program.
The Forest City Chamber of Commerce will host its annual golf tournament with a 1 p.m. shotgun start May 21.
Churches and their members are facing a dilemma right now, and this probably includes you.
On May 4, the Winnebago County Board of Supervisors unanimously accepted the low 1.547% interest rate quote of TSB Bank for refunding Winnebag…
After a lengthy discussion on how to treat unlicensed food trucks and mobile food vendors, the Forest City City Council directed City Attorney…
Summer Sterrenberg of Joice is one of approximately 140 Central College students who presented academic research at the college's first annual…
From the Office of the Winnebago County Attorney:
As part of its commitment to reduce drowning rates and keep kids safe in and around the water, the Forest City YMCA will provide income-based …
Winnebago County Engineer Scott Meinders has announced the five-year program of the county road department, which has been approved by the Boa…
Brett Putz started as a prolific scorer in Forest City and became a national champion head coach at one of the premier JUCO programs in his ho…
Garner-Hayfield-Ventura historically hasn't had its US Highway 18 rival Clear Lake's number in soccer, boys or girls.
Hy-Vee, Inc. announced on April 28 that all Hy-Vee pharmacy locations now offer free COVID-19 vaccines with no appointment necessary to walk i…
On April 28, the Iowa House voted to pass a ban on vaccine passports in Iowa.
Winnebago County Public Health Director Julie Sorenson updated supervisors on COVID-19 cases and vaccinations on April 27, noting that case nu…
Ethan Alsop of Forest City has been initiated into the Honor Society of Phi Kappa Phi, the nation's oldest and most selective all-discipline c…
The weather is warming and more people are getting outside. So, now is a good time to learn about what is visible in the spring night sky.
Waldorf University will hold its commencement ceremony for 2020 and 2021 online and residential students beginning at 2 p.m. on May 8 at Bolst…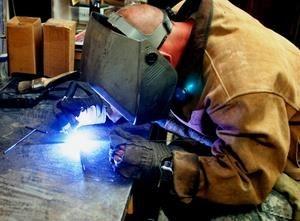 J & J Machining, Welding & Fabricating
Tuesday was a very busy night for North Iowa area sports.
Kevin McDonald has been promoted to the finishing and quality control manager at Lichtsinn RV in Forest City.
Forest City Elementary School is participating in the USDA Summer Food Service Program. Meals will be provided to all children ages 2-18 witho…
Forest City has begun planning and preparation for an estimated $12.5 million update to its 1982 wastewater treatment plant located at 1890 Ri…
Forest City senior Michael Olson made his commitment official over the weekend.
On April 21, Forest City Republican Rep. Henry Stone voted to pass the Administration and Regulation budget bill, containing $100 million for …
Ryan Korthals will swim next year at the University of Nebraska-Omaha.