The recent weeks have been filled with boredom for area high school athletes and coaches as the COVID-19 pandemic has brought all school activ…
Many non-essential Iowa businesses will remain closed through April 7, an extension of one week announced Thursday by Gov. Kim Reynolds.
The State of Iowa is asking certified nursing assistants who are interested in assisting acute or long-term care facilities that become overwh…
Hy-Vee Inc. is giving a front line employee appreciation bonus to all of its part-time and full-time store employees.
Betty (Marie Elizabeth) Tlach
Forest City High School has released its second trimester honor roll.
CG Public Health, the City of Mason City and MercyOne North Iowa will hold a weekly press conference on Wednesdays to provide the public with …
YSS Francis Lauer will be available via telehealth for behavioral health services and medication management during the COVID-19 pandemic.
Iowa-based recreational vehicle and boat manufacturer Winnebago Industries said Monday it is ceasing production to protect workers from corona…
Senior guard Demitrius Martin's impact this winter was undeniable for the Waldorf men's basketball team as he led the Warriors to the North St…
Proceedings in the Iowa District Court for Winnebago County for the week of March 2, 2020
Here is a list of public events that have been changed or canceled due to the threat of coronavirus; keep checking back for updates. If you ar…
After the governor called for all Iowa schools to close, Forest City and West Hancock schools have shut their doors for the next 30 days and a…
The program "Climate Change 101" schedule for April 6 has been canceled.
 The human heart is feral. It leans wild. At the same time, it longs to relax, to be at rest, to be "home."
Q: What is Congress doing to address the public health and economic emergency?
Due to the impacts of the Coronavirus Disease (COVID-19) on the nonprofit sector, the Winnebago County Community Foundation is extending its 2…
Here is a list of all the local retail establishments and restaurants that offer either online purchasing, takeout or delivery or have changed…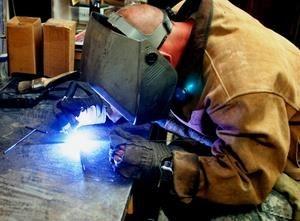 J & J Machining, Welding & Fabricating
Wondering what activities to plan to keep your kids busy these next few weeks? These online resources are a start. What would you add to this list?
The Forest City Council declared a state of emergency after approving new emergency procedures for contagious diseases during its meeting Mond…
I've been watching various Facebook groups and there's a common theme here in North Iowa: People need help and others are stepping up.
The Forest City Parks and Recreation office will continue to do business but is now closed to pedestrian traffic.
Winnebago County Courthouse has closed to public with limited access to the Clerk of Court until further notice after the Board of Supervisors…
Gov. Kim Reynolds on Tuesday declared a statewide public health disaster emergency that includes limiting gatherings to 10 people and closing …
Wrestling was the focus of Forest City athletics this winter as two brothers and a cousin hoped to bring home state titles.