Country Thunder Iowa has been a grand coming out party after more than a year of COVID-19 limitations.
On June 7, the Forest City council held a public hearing with no public comments received before adopting a resolution approving an amendment …
The following students are among University of Iowa graduates from Winnebago and Hancock Counties:
Winnebago County supervisors recently approved amended ownership names and licensing for the Super Bowl in Forest City.
Waldorf University has announced students that have achieved the dean's list for the spring 2020-21 semester.
Forest City High School has announced honor roll students for the third trimester.
Weather permitting, Pearson Brothers will be chip sealing certain Winnebago County blacktop roads beginning on June 21.
On June 8, acreage owner Bruce Bartness alerted Winnebago County supervisors of his and other Norway Township residents' concerns about potent…
The State Street reconstruction project will begin construction in the spring of next year. 
Winnebago and Hancock County natives are among students at the University of Iowa named to the dean's list for the 2021 spring semester. The d…
On June 7, the Forest City council passed the first reading of a revised ordinance that adds a peddler's license exemption for mobile food uni…
It was nirvana for enthusiasts of cars, trucks, motorcycles, and tractors roaming five blocks of Clark Street in downtown Forest City on June 6.
The World War II home-front drama "Silent Night In Algona" is in pre-production with the feature film to be shot in late fall.
LifeServe Blood Center has scheduled a community blood drive in Forest City from 1:15-6:15 p.m. on June 24. It will be held at First Baptist C…
Have you ever wanted to help scientists learn more about our local flora and fauna, but never thought you could because you don't have a scien…
Nighttime quiet will now begin at 7 p.m. at the Hogsback Target Shooting Range northwest of Lake Mills.
Young boys and girls in the Forest City YMCA Kids Club have planted a wide assortment of fruits, vegetables, herbs and flowers in the communit…
Winnebago County natives are among Iowa State University students recognized for outstanding academic achievement by being named to the spring…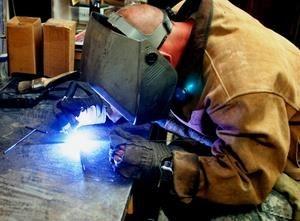 J & J Machining, Welding & Fabricating
Caprice Anderson of Fertile and Ashley Olson of Forest City received bachelors degrees from Northwestern College during commencement ceremonie…
Samantha Wester of Klemme and Sarah Kirschbaum of Leland have been named to the Iowa Lakes Community College President's List. Chance Stohr of…
On June 1, Winnebago County Supervisors discussed County Engineer Scott Meinders' recommendation that the county develop and implement a tile …
For the Forest City baseball team, there's plenty to be excited about this season.
Samuel Redinger of Hanlontown has received a Bachelor of Science in Commerce and Business Administration degree from the University of Alabama…
Michael Scott Olsen, 22, of Lake Mills was sentenced on May 25 for up to five years in prison.
The Forest City baseball team earned a convincing 14-4 win at home over Garner-Hayfield-Ventura in five innings on Wednesday night.