As John and Carolyn Hanson sat inside a warm building adjacent to the property where ground would later be broken on the John V. Hanson Career…
The Forest City Scouting for Food event was held last week at the Old Goldy's parking lot in Forest City.
As a retired educator, I am writing in support of Deb Jensen for Iowa House District 7. As a former small-business owner and the wife of a for…
The Winnebago County Conservation Board wants to remind people that Thorpe Park is closed to all deer and turkey hunting. But the Thorpe Recre…
Your vote is just around the corner. I would ask that everyone would take the time to study the platforms of the Democrat and Republican parti…
With the fall sports playoffs currently in full swing, the winter sports season is approaching fast. On Tuesday, the IHSAA released the winter…
Defense wins championships, or so the old saying goes. 
The Mason City football got out to an early lead on Friday night over Webster City in the second round of the postseason, but a 21-point fourt…
Despite how different this season's performance might have looked for the Forest City marching band, the result was the same as the 39 previous years.
The Newman Catholic cross country team has a long history of success. Never quite like this though. 
Thursday afternoon was a big one for cross country teams around the state of Iowa. Teams and runners gave it their best effort in an attempt t…
On a rainy, windy day in Manly, the area's Class 1A cross country teams battled for spots at next week's state meet. For North Iowa, there wer…
Three area runners punched their tickets on Wednesday to next weekend's state championship meet, as Hampton-Dumont-CAL's Lydia Maas, Charles C…
Steve Peterson is running his campaign for Winnebago County Supervisor off one major philosophy: do the next best thing.
Two Top of Iowa Conference division winners will collide with a trip to Cedar Rapids hanging in the balance. 
The first week of the high school football playoffs is in the books, and North Iowa is down to nine teams. Eight area squads snagged victories…
There was no shortage of energy in Forest City's gym on Wednesday night.
The Top of Iowa All-Conference volleyball teams were released on Tuesday, and the list included many standout area players.
Have dinner on Halloween night, courtesy of the Forest City Police Department.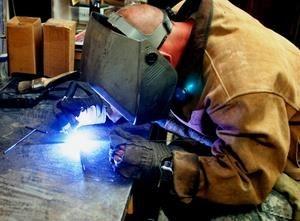 J & J Machining, Welding & Fabricating
Now in a good spot in his life, Dan Kirschbaum is ready to take on a new venture – and that's why he's running for Winnebago County supervisor.
Gary Nelson wants to see real change in Winnebago County. That's why he's running for the supervisor position in the upcoming election.
Susan Smith is taking her interest in county issues and using them in her campaign for Winnebago County supervisor.
The Forest City volleyball team extended its Top of Iowa West championship season for at least another game on Monday night, as the Indians be…
And to think it all began with the abundance of missing foul balls.
As many of you know, my father, Steve Hepperly, is campaigning to become your next sheriff. For those of you who personally know my dad, I thi…
Mason City, Clear Lake, Lake Mills, Forest City, Riceville and Charles City competed on Saturday to wrap up its seasons.