The Wednesday night Britt Car, Truck, Bike and Tractor Night Cruise saw over 350 registered vehicles and over 100 motorcycles. 
Preparing to face a team with one star volleyball player can be difficult, but not impossible. 
Victory was sweet for the Mohawks on Senior Night at home. The Mason City girls' swim team came out and beat Marshalltown, 72-30, to earn a te…
After a challenging, but educational, weekend of volleyball at the Osage Tournament, the Forest City volleyball team went into Tuesday night's…
The Charles City School District made it clear back in mid-July that it was considering taking drastic action after then-junior Jeremiah Chapm…
The trees near the Rice Lake Country Club have been in need of some serious trimming for the last few months at least.
Iowa Republicans hailed his return as they fight to re-elect President Donald Trump and U.S. Sen. Joni Ernst, but Democrats called Terry Brans…
The Forest City football team broke a 0-0 tie with 15 points in the fourth quarter, as the Indians took down Roland-Story 15-0 for their first…
As the days get shorter and the weather cools down, our local birds begin to head south for warmer climates. It isn't really the warmer weathe…
The Boman Fine Arts Center is one of the greatest prides of Forest City, and the city showed it off to the lieutenant governor Wednesday.
One day after Northwood photographer Jodie Bachtle decided to not sell a Northwood-Kensett "Back the Blue" volleyball poster that was meant to…
Ryan Cole has been a force for the Saints on offense this season, and had one of the most impressive games of his career on Friday night. 
DES MOINES — Iowans heard some good economic news Friday when state officials reported an index of leading indicators posted its first positiv…
Two weeks have passed in Iowa's high school football season, and we have already seen some memorable finishes and epic games.
NIACC freshman cross country runner Sarah Bertry ran the fourth-fastest 5K time in program history on Saturday at the Grand View open, as she …
The Forest City YMCA is slowly bringing back STEM programs for kids after a long summer of almost no programming.
The Forest City volleyball team kept its record perfect with a 3-0 win on Thursday over North Union. The Indians claimed victory in dominant f…
Though it's had to cancel many of its events over the summer, including the steam threshing festival and the Heritage Festival, the Heritage P…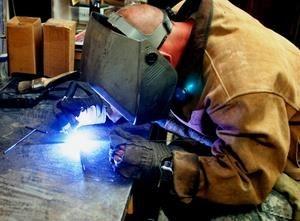 J & J Machining, Welding & Fabricating
Iowa Gov. Kim Reynolds' aversion to following the science on masks is puzzling.
It has become pretty clear over the past several days that what we are doing isn't working. 
The Florence Recreation Area Trap Shooting Range will be open to the public for the next four Wednesdays in September, from 5 p.m.-7 p.m.
Forest City High School is celebrating Homecoming this week with dress-up days during the week, the coronation on Tuesday and the football gam…
The Forest City volleyball team has no shortage of confidence this season. After finishing second in the Top of Iowa West conference a season …
After falling behind and losing the first set, the Forest City volleyball team came back and won three straight sets against Garner-Hayfield-V…
Black Hills Energy has started its ongoing construction project of moving any meters inside outside in Forest City.