Take a breath, Garner. That ballgame was a doozy.
For the second consecutive year, West Hancock head football coach Mark Sanger has added a coach of the year award to his home trophy case.
The Waldorf softball team was picked to finish seventh in the North Star Athletic Association 2021 NSAA Softball Coaches' Preseason Poll relea…
Forest City head wrestling coach Steve Staudt says Kaleb Umbaugh is one of the hardest workers on the team. His hard work paid off when he ear…
About 71 percent of Forest City Community School District staff intend to take COVID-19 vaccinations when available to them.
Starting the new year, the Forest City Community School District and the Forest City Public Library entered into a collaborative effort for st…
With a winter storm bearing down on Iowa, and blizzard-like conditions expected across much of the area on Thursday night, area sports teams h…
Iowa's Republican U.S. House members, Ashley Hinson, Mariannette Miller-Meeks and Randy Feenstra, voted against impeachment.
Robyn Bowman of Lake Mills has been named to the Kirkwood Community College Dean's List for the fall 2020 semester.
Winnebago County Conservation Board is offering a glimpse into wolves, one of the most fascinating, and often misunderstood animals in North A…
Public Health Administrator Julie Sorenson informed Winnebago County Supervisors on Jan. 12 that the county is transiting to required follow-u…
The Clear Lake boys basketball team earned a win over Charles City and many area teams competed on the mat and the court on Tuesday night.
Trapshooting is increasingly popular across the United States, especially in the Midwest.
Winnebago County Conservation Board (WCCB) Naturalist Lisa Ralls reminds area residents who are looking for something fun to do on long, cold …
If you've ever wanted to try snowshoeing, now is your chance.
Forest City and Crystal Lake United Methodist Churches (UMC) have only held church services remotely for more than two months due to COVID-19 …
The Clear Lake girls basketball team earned a win over Forest City, Osage boys basketball beat Belmond-Klemme and many area wrestling teams co…
An improved defense, size advantage and elite scoring make the Class 1A No. 3 Lake Mills basketball team a tough out for any team this year.
As the new year begins, the  Iowa high school wrestling postseason is fast approaching. With the district tournament only a month away, the ar…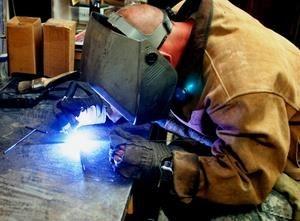 J & J Machining, Welding & Fabricating
There is a bit of ancient sports wisdom that says, "You learn more from losses than from wins."
The Mason City boys basketball team has itself a winning streak. 
The Class 1A No. 3 Lake Mills boys basketball team flexed its muscles in a 71-34 Top of Iowa West victory on Friday night.
The West Hancock girls basketball  team nearly pulled off the comeback of the season on Friday night against No. 1 Bishop Garrigan, but couldn…
The Mohawks hosted Fort Dodge on Thursday night and earned 61-29 victory over the Dodgers.
Transitions from this to that, here to there, around an unknown corner …
As part of Iowa Gov. Kim Reynolds' new public health disaster proclamation that was released on Thursday, spectator limits on recreational and…