With fall sports finished and Thanksgiving now done, winter sports are here. Already, several girls basketball teams have started, and boys ho…
Coaches and players in North Iowa are doing what they can to limit the spread of COVID-19. It can be challenging, but keeping players healthy,…
For the second time in two weeks, Pastor Les Green of the United Methodists Churches (UMC) in Forest City and Crystal Lake took to the online …
Winter sports are upon us, and it is time to officially shut the door on the wild, crazy experience that was the 2020 Fall Sports season. We a…
The Mason City girls' basketball kicked off the new season in tough fashion, with a 74-47 loss at Southeast Polk, the No. 2 ranked team in Class 2A. 
Due to questions raised by B&B Farm Drainage of Estherville, the Winnebago County Board of Supervisors extended the contract for its Drain…
The Top of Iowa Conference has announced its 2020 spectator guidelines, which limit seating and require social distancing, in order to comply …
The Iowa Print Sports Writer's Association named its All-State Football team on Tuesday, and there were many area athletes that were on the list. 
Forest City Public Library Director Christa Cosgriff this week showed the inside of the former Forest City Foods and Bowen's grocery store tha…
With the conclusion of the state football playoffs, the 2020 fall season has officially come to an end. It was a strange season, to be sure, w…
Forest City Parks and Recreation Director Sue Edmondson and Programs Director Brett Geelan are working behind the scenes and preparing their d…
WATERLOO — After weighing several different options, the Battle of Waterloo wrestling tournament committee came to a tough decision to cancel …
The winter season is upon us and the colder weather may bring individuals further into isolation.
The Forest City Education Foundation celebrates Giving Tuesday with its annual donor drive, joining millions around the world participating in…
Forest City announced that due to the Thanksgiving holiday, there will be early garbage pick-up and no garbage collected on Thursday or Friday…
Several MercyOne North Iowa Medical Center locations now offer rapid COVID-19 testing for symptomatic patients.
Forest City recently completed the important first phase of its J Street Trail project with a new 10-foot-wide bike, walking, and jogging trai…
The Forest City Council had traffic safety on its mind during the Nov. 16 meeting.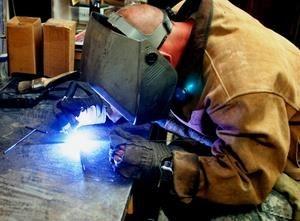 J & J Machining, Welding & Fabricating
Relocation efforts for the Forest City Public Library are continuing, mostly behind the scenes in recent months.
Proceedings in the Iowa District Court for Winnebago County for the week of Nov. 9:
Employers in Winnebago County are now beginning to reap the benefits of securing good, hard-working legal U.S. citizen/migrant workers from Te…
In spite of the COVID-19 pandemic, north central Iowa residents can safely get a Thanksgiving Day meal for carryout only in Forest City.
The Waldorf athletics department announced on Wednesday that no fans will be allowed at the Cobblestone Inn and Suite Classic, a four-game eve…
Winnebago and Hancock counties have been seeing significant increases in the number of COVID-19 cases in recent weeks.