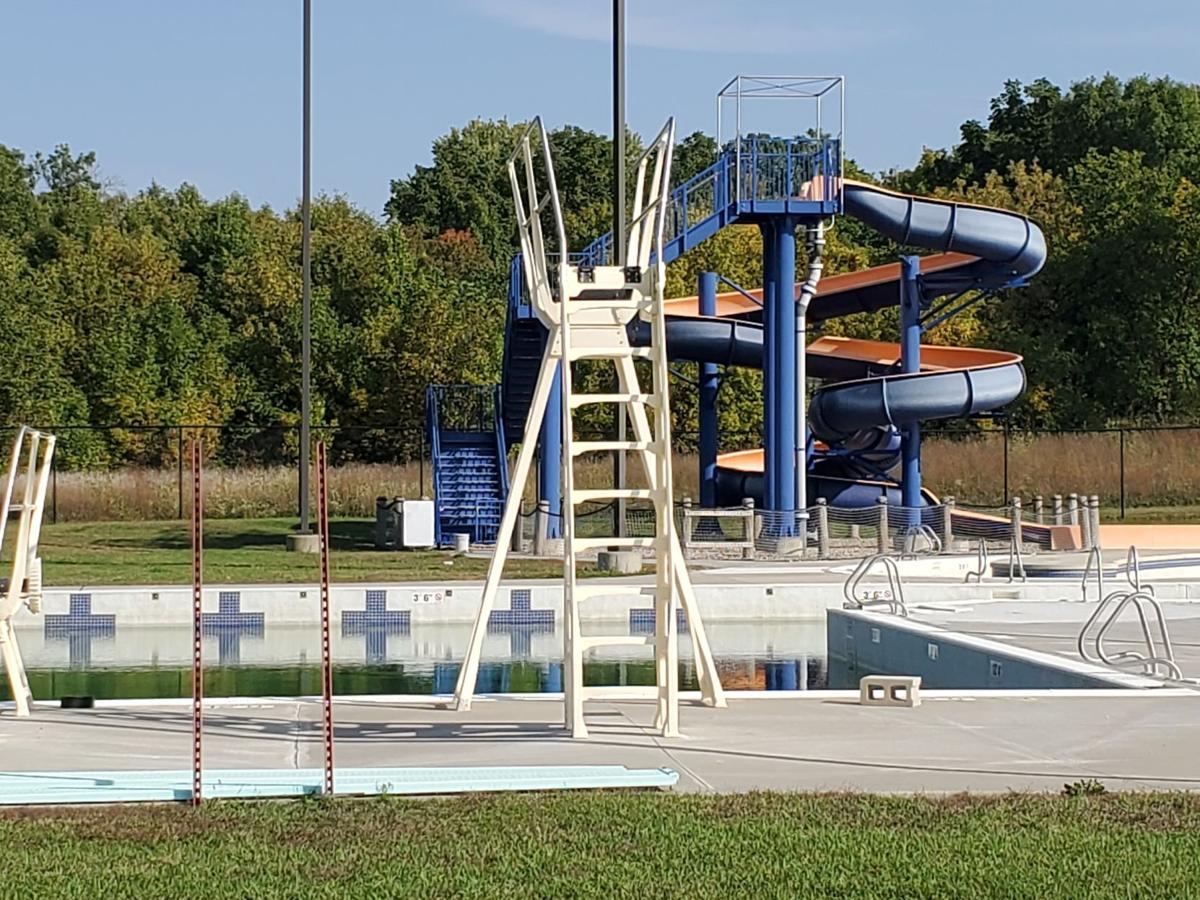 The Forest City Council on April 19 discussed structural concerns with all nine 39-inch steel light poles at the Forest City Aquatic Center after one of the poles fell.
The aquatic center was closed last season due to leaks and stress cracks on a number of pipe fittings, and this signals additional problems.
Council members voted unanimously to replace all of the light poles due to safety concerns after one fell and was broken recently due to structural weakening from wind vibration.
Park superintendent Todd Espeland said constant low wind vibration and high wind caused one of the poles to fall, so the city had the rest of them checked for safety. Magnetic particle testing revealed that all eight of the remaining poles have some degree of cracking and the issue is severe on two of the other poles that have not yet fallen.
It was estimated that it will cost about $3,000 each to replace the nine poles and $1,650 for the damaged light structures for a total of $30,300.
Espeland said the pole and fixture that fell also damaged railing, concrete, and gutters and possibly caused nearly $10,000 damage total with all things considered.
City Attorney Steve Bakke recommended that the losses associated with all of the light poles be submitted to the city's insurance carrier. Council members unanimously agreed.
"The pool has been a lot of work the last few years," said Espeland when asked if all of the poles should be taken down immediately. "We have not taken down the other poles yet. The pool is not open."
• Voltmer Electric Inc. was awarded a contract in the amount of $99,918 for the city's project to rehabilitate taxiway lighting at the Forest City Municipal Airport. The council also approved submission of a grant application to the FAA to fund the airport project, which is anticipated to be funded at 100 percent by the grant due to COVID-19 changes. This grant funding has been previously funded at 90 percent by the FAA.
• The council approved the sale of city property adjoining 345 West K Street for $100 to Chadwick Reece, who will be responsible to pay for all associated costs. No written or oral comments were received regarding the sale during a public hearing.
• Council members adopted an ordinance to disband its cable television commission and amend the cable commission complaint process. The city clerk's office will be responsible for the city's continuing administration of the franchise.
• Purchase of a 2021 Dodge Ram Tradesman crew cab truck from Chrysler of Forest City at the government bid price of $31,200 was approved by the council.