The Forest City volleyball team has no shortage of confidence this season. After finishing second in the Top of Iowa West conference a season ago, the Indians are looking for a finish one place higher in the standings.
If you attended Forest City's four-set win over Garner-Hayfield-Ventura on Tuesday night, it's easy to see why.
After starting slow and losing the opening set 25-19, the Indians came back and won three straight sets – 25-19, 25-21 and 25-15. It seemed that the Indians got better as the night got longer, something head coach Lacy Jerome says isn't uncommon.
"We kind of had this happen last year with teams we probably didn't have to go four (sets) with," Jerome said. "So it's just kind of a learning process and we need to get better from the beginning."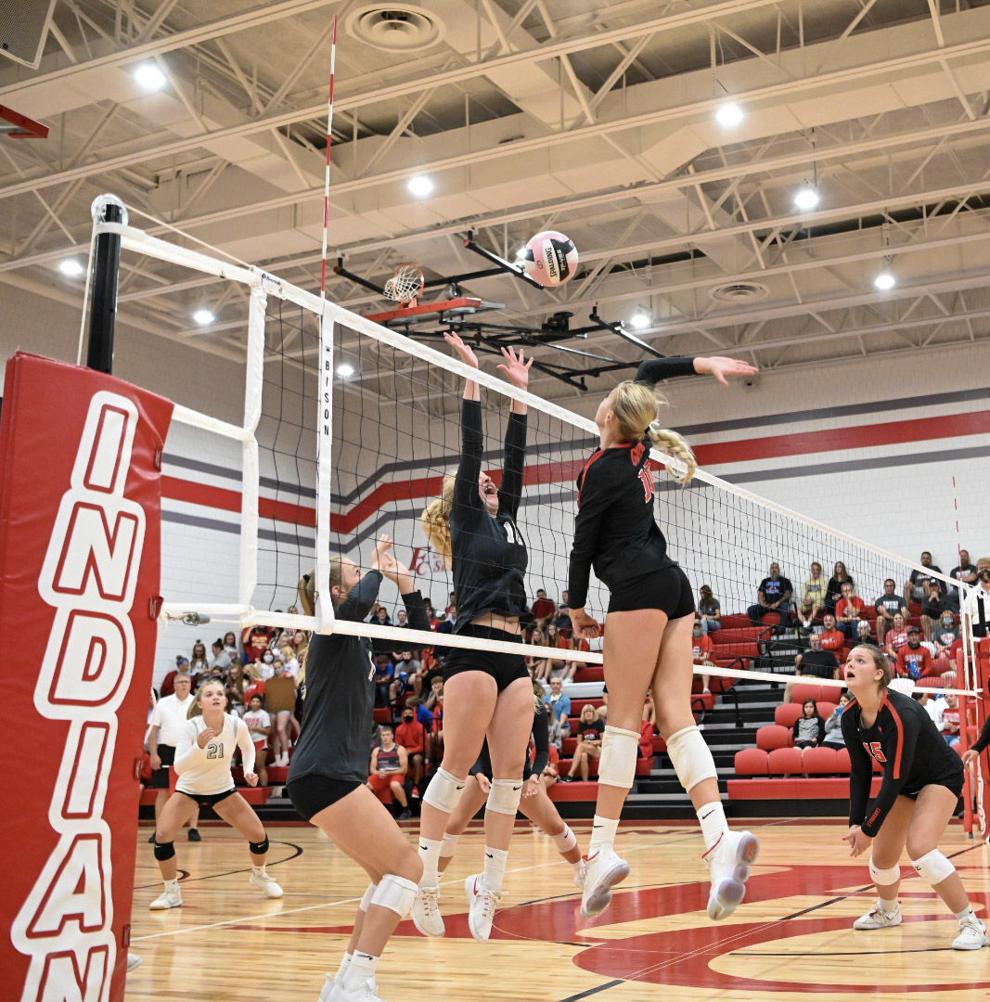 Leading the team during the victory was senior Kaylee Miller, who had 16 kills, and junior Shae Dillavou, who had 14 kills. The dynamic duo is expected to lead the team in the conference championship run.
"They come with experience so that helps. We expect them to be able to play more than one position and they embrace those roles really well," Jerome said. "They just naturally are leaders just by taking care of the ball and scoring a lot."
Miller and Dillavou led the team in 2019 and finished with the exact same number of kills – 223.
"Me and Shae have the best communication, I think, for our duo," Miller said. "We talk it out and sort of read each other a little bit and know our strengths. I have to give it up to her because she's one of the best hitters on our team."
Although Miller gave her teammate plenty of credit, Dillavou reciprocated. The two are friends off the court and fierce competitors on it.
"We're pretty close. We're warmup partners," Dillavou said. "We just enjoy going competitively against each other so it makes us both a lot better every day in practice and then it shows in games."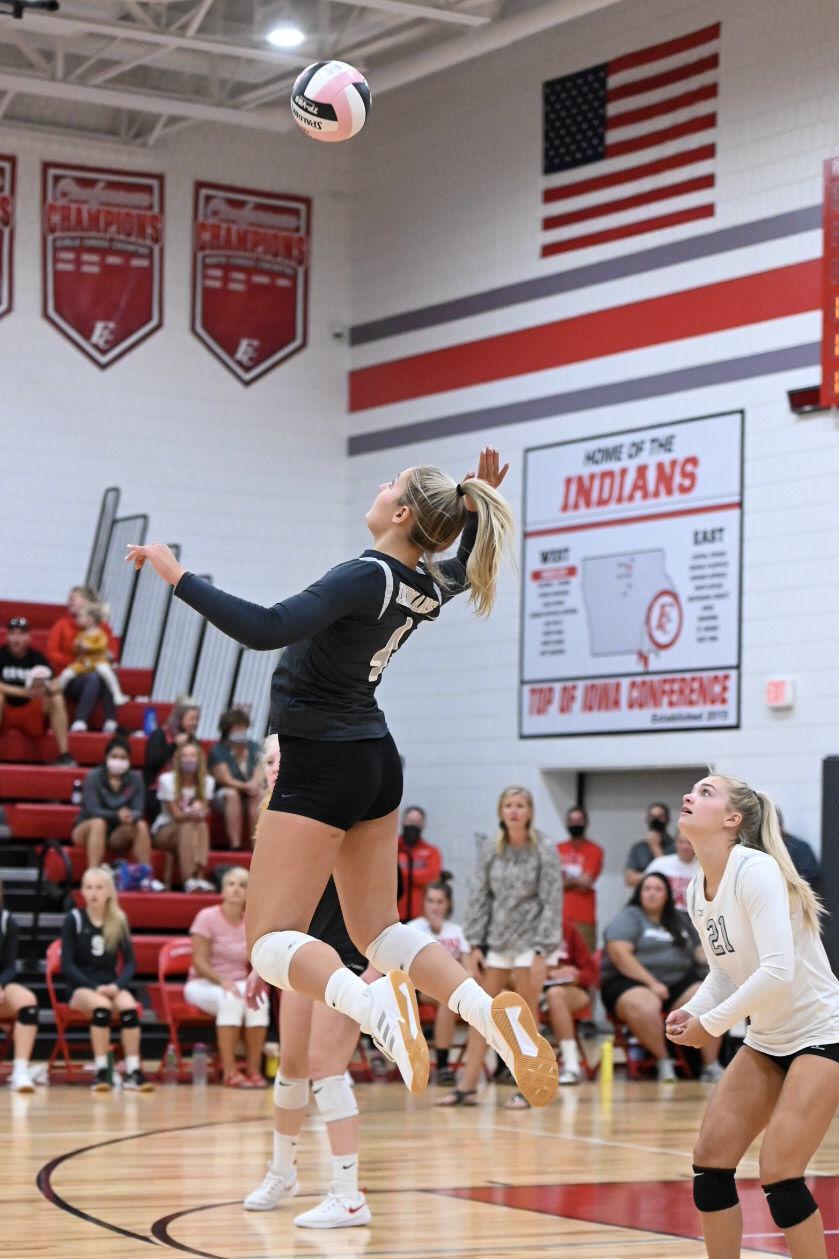 Outside of Dillavou and Miller, the Indians return most of last season's lineup. Seniors Ellie Caylor and Alyson Walker, and junior Regan Helgeson all have experience and will be leaned on heavily throughout 2020. Also new to the lineup is starting freshman Jalyn Hovenga.
"I do feel like we have a lot of versatility, so if they're not on, we have other people who can pick it up a little bit," Jerome said.
The Indians finished with a 20-13 overall record and 7-1 record in the Top of Iowa West last season. The conference record was good enough for a second place finish in the standings. But Jerome doesn't want second place in 2020. Her team won the conference title in 2018, so she knows what it takes to do it again.
"We would like to win the conference tournament again, but that has to happen not just on that night, it has to happen in all of our conference matches," Jerome said.
Forest City now sits at 2-0 this season. The next Top of Iowa matchup for the Indians is at 9 a.m. on Sept. 12 at the Osage tournament.