At the May 3 Mitchell County Board of Supervisors meeting, Mitchell County Economic Development Director Sheri Penney was present to voice her displeasure with the April 26 Board of Supervisors decision not to pursue action with North Iowa Area Council of Governments (NIACOG) for rural tax abatement.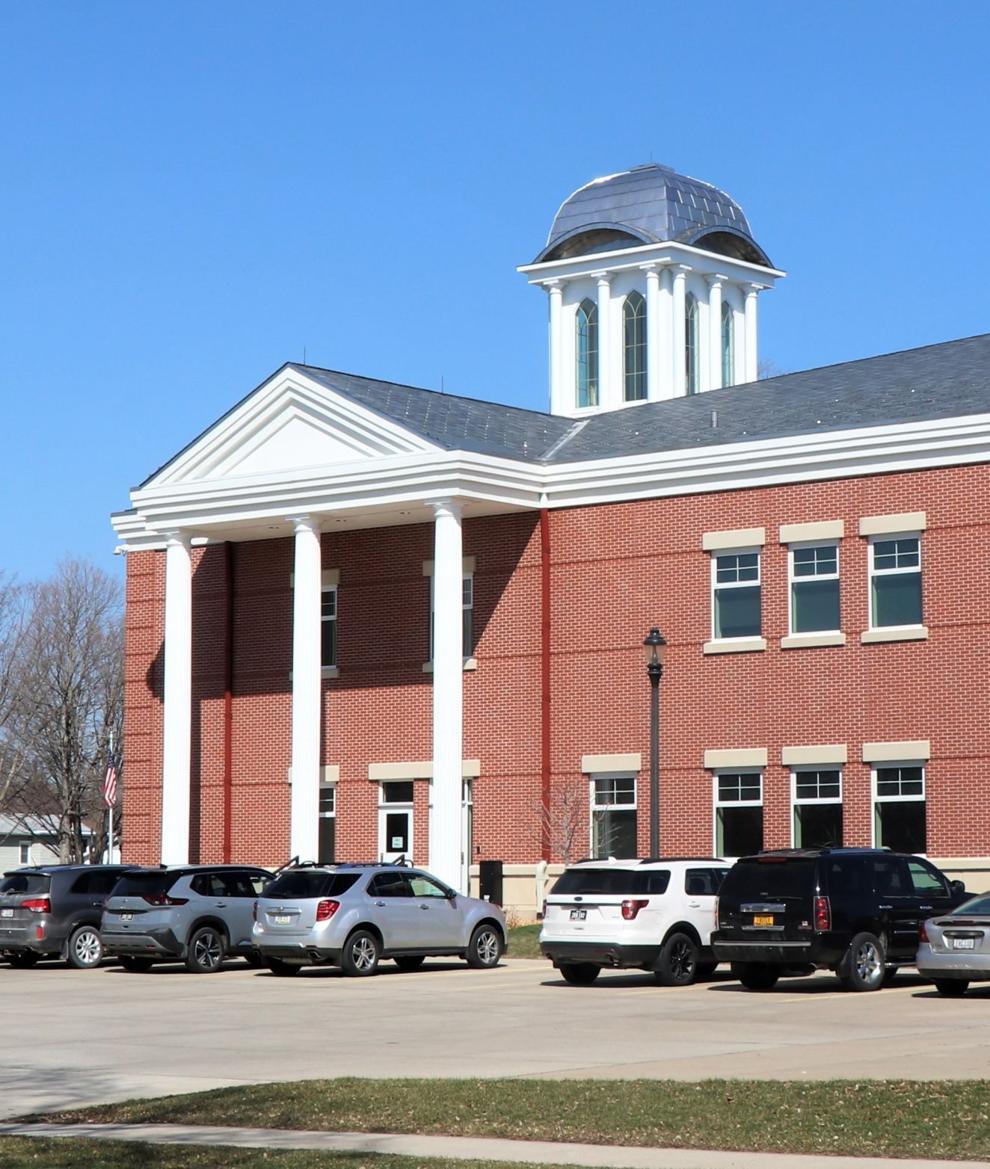 "I'm very disappointed with three of our supervisors," Penney said, referring to supervisors Mark Hendrickson, Mike Mayer and Steve Smolik, who voted no on the housing incentive. Supervisors Todd Frein and Jim Wherry voted yes.
Penney indicated she had a developer waiting for the tax abatement program to be approved, as well as a landowner willing to sell land for development.
"So that's 15 homes that we could've potentially had in our county," she said, adding it was a $3,000 investment that would increase the tax base. "Yes, it does prolong the increased taxes. However, you have to think long term.
"I'm frustrated, because none of you came and talked to me. There were no questions asked. I would've filled this room with supporters had I known there were questions on it. If you need to hear from your constituents, absolutely, I'll bring them. I really encourage you to bring this back to the table."
Penney also encouraged the Board of Supervisors to ask constituents who do not support the program to participate in order to have an informed discussion.
"But right now, this hurt Mitchell County," Penney said.
In other business, Hendrickson said he had received phone calls about people attempting to sell insurance late in the evening. Mitchell County Sheriff Greg Beaver said they were out at 9 p.m. south of Carpenter, and that it was a truck with a South Dakota license plate.
"I think they're out of the area now, they've been refused so many times," Beaver said. "If there's any silver lining to social media, stuff like that can get out pretty quickly."
Beaver also reported he was receiving correspondence from sheriffs across Iowa concerning the carbon capture pipeline under construction. According to AgWeek, the goal of the pipeline is to send 12 million tons of carbon dioxide to western North Dakota to be stored underground.
Beaver said the discussions involve how eminent domain is allowing surveyors onto private property without the landowner's permission.
Smolik indicated he did not believe the pipeline would run through Mitchell County.
Mitchell County Auditor Rachel Foster reported the county still had $10,600 remaining to hire the precinct officials it needs for the upcoming primary election. There were 33 precinct officials signed up as of May 3. Foster would prefer to hire a few more workers.
Currently, pay is $10 per hour plus mileage. The election workday lasts approximately 15 hours.
Mayer would prefer a pay increase. "Nobody works for $10 an hour anymore," he said. "I would be in favor of raising it some, because everything else is going up."
Foster said that number could be revisited before the general election. The Board of Supervisors chose to place the issue on the May 10 agenda, with the suggestion that instead of an hourly wage, workers would be paid a lump sum of $200 plus mileage.
Mitchell County Engineer Rich Brumm reported a pre-construction preliminary was set that week for Hickory Avenue. He drafted a letter to give to residents directly affected by work on Hickory Avenue, indicating construction would take place from the grain elevator in Toeterville to 1st Street.
Brumm said construction on the Balsam Avenue bridge is not complete.
Brumm recommended awarding the contract for $398,000 for the box culvert on Monument Avenue near Stacyville to Peterson Contractors, which was the lowest of five bidders. The highest bid was $473,000. The Board of Supervisors approved awarding the contract to Peterson Contractors, as well as allowing Brumm to sign related contracts.
As well, the current total for a rock run on 15 miles of Level B roads is 3,750 tons, according to Brumm.
"The problem is we can't get enough rock on the roads to do us any good," Brumm said. "We're putting 300 to 400 tons per mile on there, which doesn't even give us an inch of rock per mile…. You don't get enough to bind in, to lock in.
"The only thing I can see we do is cut down miles and add more rock, but that doesn't solve our problems either. The problem is we can't afford to put enough on the road to make the rock do what it needs to do. It's a tough battle to win."
Wherry said it creates a safety hazard once vehicles begin travelling over 30 miles per hour on gravel roads. "You start driving faster than that, it's like people are driving on marbles," he said.
Brumm said gravel roads should not have loose rock, but should be bound tight to create a hard surface.
"If you've got loose rock it's not doing anything for you on the surface until you get enough moisture to work it into the base," Brumm said. "Otherwise it just sits there and breaks down and creates dust.
"My goal as an engineer is make sure we get a quality rock that binds in and stays put."
Smolik pointed out that part of the problem is misuse of gravel roads, as vehicles travel too fast and then brake too hard at stop signs, which causes washboarding, a term for ripples on the surface.
Jason W. Selby is the community editor for the Mitchell Country Press News. He can be reached at 515-971-6217, or by email at jason.selby@globegazette.com.