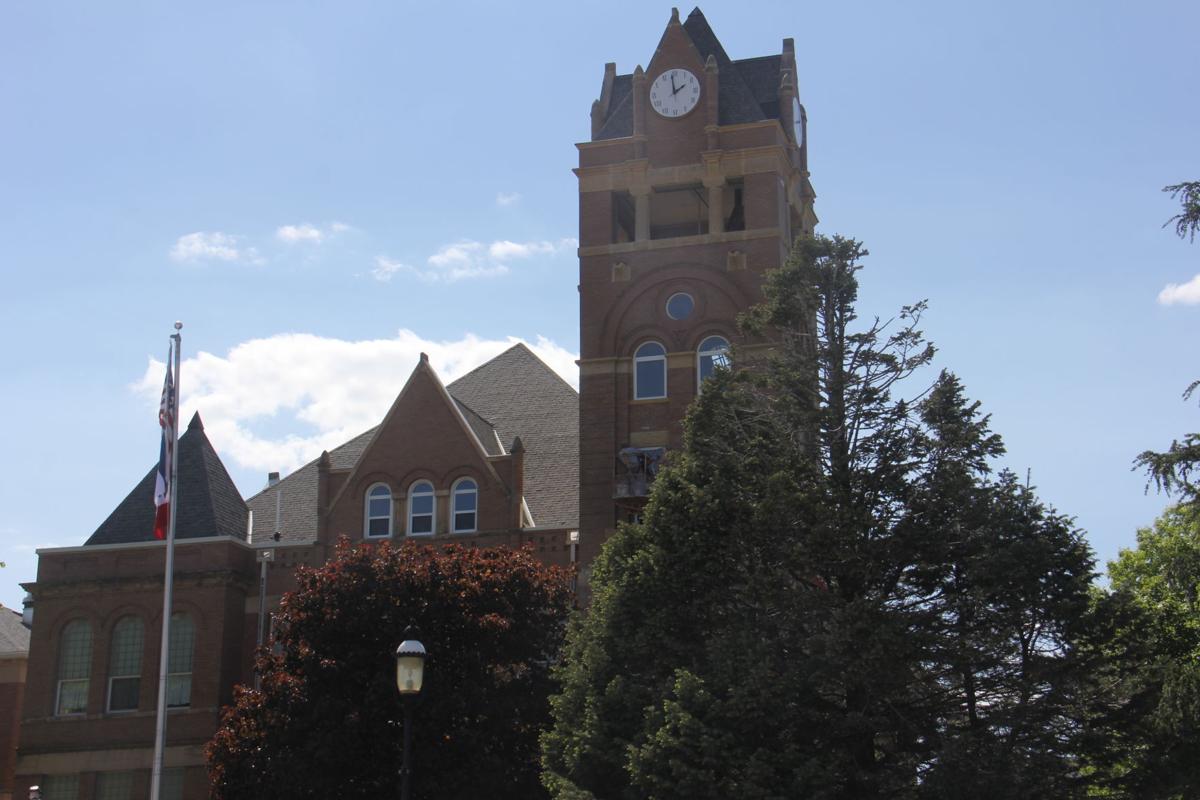 Winnebago County supervisors on Aug. 31 unanimously approved providing a letter of description and designation change of the former law enforcement center to grayfield status. 
Supervisors agreed it is an appropriate change that allowed Irish Hospital Apartments developer Kristen Fish-Peterson and Forest City Economic Development Executive Director Beth Bilyeu to apply for redevelopment tax credits.
"This is the last application," Bilyeu said, who added they are anticipating an announcement on the prior workforce housing tax credit application possibly in September. Bilyeu said that although that application is one among 142, it is in the "small-city set aside pool."
The former law enforcement center is required to have brownfield or grayfield status for the redevelopment tax credit application, per the Iowa Code. A brownfield is typically an economically obsolescent, outdated, failing, moribund, or underused real estate asset or land. Unlike brownfields, which feature actual or perceived levels of environmental contamination, grayfields often do not require extensive remediation.
Bilyeu and Fish-Peterson noted that the building has been exempt from valuation for many years, but land was assessed at $46,500 because of a Department of Revenue requirement that all buildings receive a valuation, even if exempt. At least eight apartments to house many residents of Winnebago County are anticipated as a result of the project.
Supervisors also unanimously approved the installation of a RenoDry dehumidification system in the courthouse for a cost of $10,142. A unit that is about 24 inches wide and 22 inches tall will be placed in a central location on the main floor. It will not draw from the building's electrical system, according to the RenoDry owners.
"I think it's well worth the time and effort and money spent to protect a valuable building," said supervisor chair Terry Durby, who noted that he was satisfied with references that he had contacted about the company and its products.
"Yes the records alone are worth it and the building even more," supervisor Susan Smith said. 
Allison Rice of Winnebago County Public Health informed supervisors that the county had an 8.5 percent positive test rate for COVID-19 among those tested in the last seven-day period, which is near the state average. She said the highest positivity rates occurred among the 18-29 age group with the 0-17 age group "right behind."
Rice noted that with Test Iowa sites no longer open, they have seen an increased demand for testing and dispensed eight free at-home test kits in the same seven-day period. 
After hearing from Rice, supervisors unanimously extended the COVID-19 policy for county employees for another month (through September). 
In other business, supervisors:
Approved the formation of a Homebase Iowa committee comprised of Auditor Karla Weiss, Supervisor Chair Durby, Forest City Economic Development Executive Director Beth Bilyeu, Winn-Worth-Betco Executive Director Melissa Michaelis, and the Winnebago County Veterans Affairs Officer, which is currently a vacant position.
Unanimously authorized county engineer Scott Meinders to sell five pieces of vintage equipment via online auction. The equipment consists of two small D7 and D7E bulldozers and three 1951 and 1952-era pole scrapers